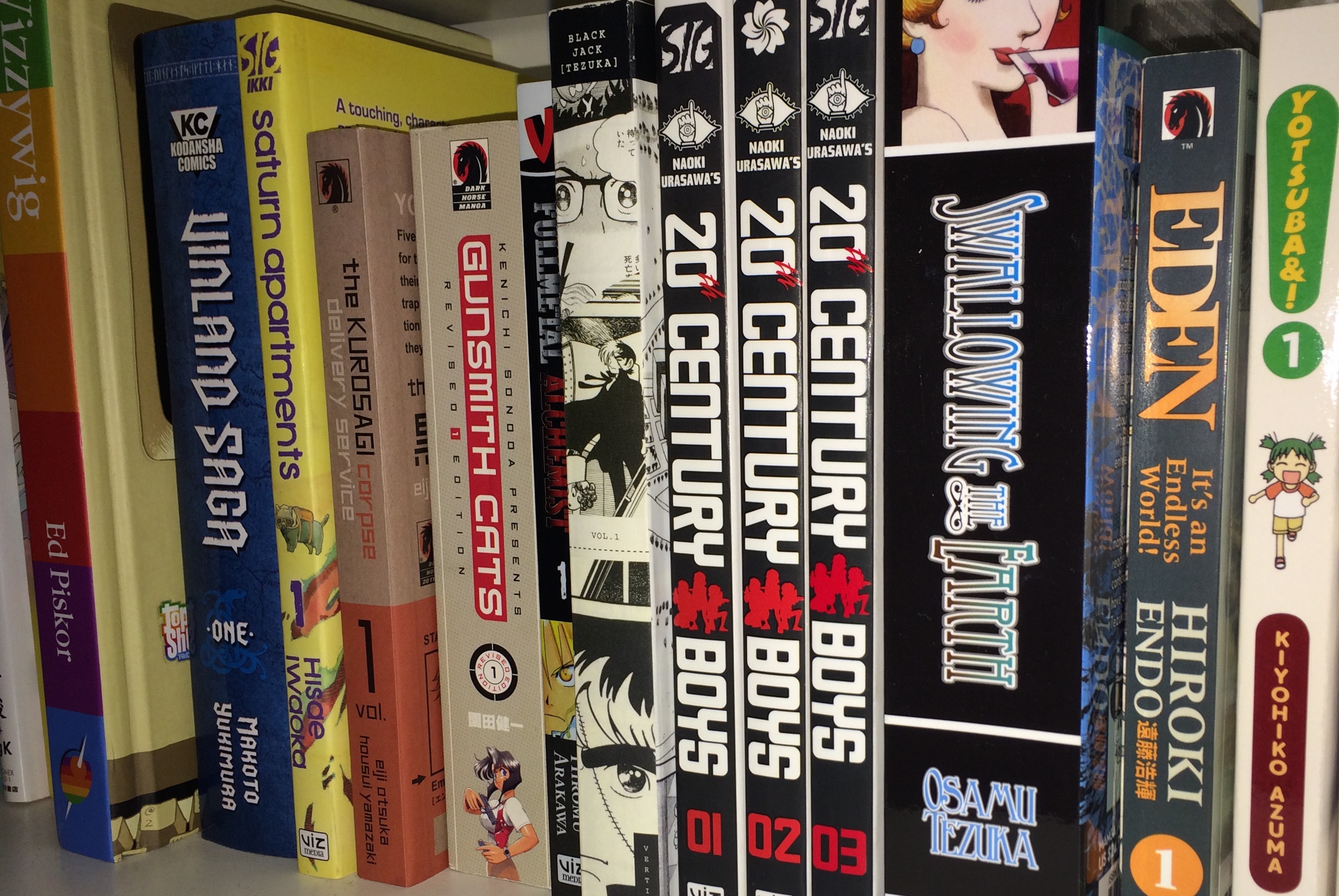 *Looks at "to review" pile.*
*Looks at "to read" pile."
Yeah, there's a lot in each right now.  You know what makes up a lot of the former?  Marvel titles! So let me throw out my thoughts on the latest volumes of "X-23," "Black Panther," "Immortal Hulk," "Captain America," and "Domino."
Credit where credit is due, Mariko Tamaki did a good job carrying on the status quo from "All-New Wolverine" in the first volume of this series.  That's also true in X-23 vol. 2:  X-Assassin as Laura and Gabby try to track down who's been killing genetic researchers.  The answer is… THEM! Or rather, a clone of them with some cybernetic upgrades that have almost overwhelmed her mind.  It's a decent action story that also finds time to give its protagonists a good reason to argue about what to do regarding this character.  I don't think that the results will necessarily surprise you, but it all winds up delivering a solid example of why Laura and Gabby work so well together.  Diego Olortegui provides the art and while he's no Juann Cabal, he gets the job done.
Artist Kev Walker trades one Galactic Empire for another as the artist for the majority of Black Panther vol. 7:  The Intergalactic Empire of Wakanda, Book II and the results are just as impressive as you'd expect.  He gives T'Challa and the Maroons' adventures the energy they need while keeping the Afro-sci-fi style of previous artist Daniel Acuna intact.  Though this lacks the excitement I got from the previous volume at seeing writer Ta-Nehisi Coates finally come into his own as a comic book writer, he still delivers some interesting storylines and twists as the Maroons find themselves some unusual allies in the struggle against Emperor N'Jadaka.  Though it may lack a smashing final chapter like the first volume had, vol. 7 suggests great things for this arc as it moves into its second half.
While we're on the subject of Coates, Captain America vol. 2:  Captain of Nothing is also a step up from his first volume of that title.  That's because it's less about homaging the most annoying tendencies/parts of Ed Brubaker's run and giving us a solid "Superhero in a Super-prison" story.  Cap has been framed for Gen. Ross' death and put into the Myrmidon, a Super-max run by his old nemesis Wolfgang Von Strucker. Fortunately, all he has to do is survive until the female superhero group known as the Daughters of Liberty can bust him out.  Even if there's a lot that's familiar about the setup to this, there's no denying that the action, and Adam Kubert's art, really deliver once the breakout happens. Points are also earned for the debut of the title's new MVP, the ruthless secret agent known as the Dryad, and the out-of-left-field surprise reveal of her identity on the volume's final page.
Meanwhile, over in The Immortal Hulk vol. 4:  Abomination, it's Old Friends Week as some friends from the character's far and recent past make a reappearance.  It's probably not giving much away to say that one of them is the Abomination, but creators Al Ewing and Joe Bennett show us a new and uniquely twisted take on the character here.  It's the closest they've come to delivering some straight-up nightmare fuel for the series, too. Yet it's the character drama which continues to drive this series, no matter how monstrous these characters' outsides get.  Banner has to figure out what to do when another of his personalities reveals itself, Betty shows up to hash out the unfinished business she has with her husband and his big green friend, and reporter Jackie McGee keeps following the story which appears to be leading her straight into Hell.  Great stuff, which looks to be heading to a climax -- but not a finale -- in the next volume.
Last up is Domino:  Hotshots, the miniseries reprieve for Gail Simone and David Baldeon's short-lived-but-fun series about the luckiest mutant merc.  She, along with besties Outlaw and Diamondback, finds herself in the middle of an international race to obtain a cosmic artifact that fell from the sky.  Everyone wants it because it slowly imbues whoever touches it with the power of a Celestial. As a finale to the creators' run, it's fine. "Hotshots" is basically a team book that also features Black Widow, White Fox, and Shoon'kwa, the Wakandan girl who joined up in the last arc, as well as a certain friend of Domino's who never ever shuts up in a guest role.  Baldeon and co-artist Michael Shelfer deliver impressive work which remains visually interesting whether it's dealing with the girls hashing out their drama, or facing off against the source of an all-consuming cosmic power. I just wish that Simone had delivered a story which was a bit more unconventional than having a grounded character like Domino deal with this cosmic threat.  At least the jokes are good.