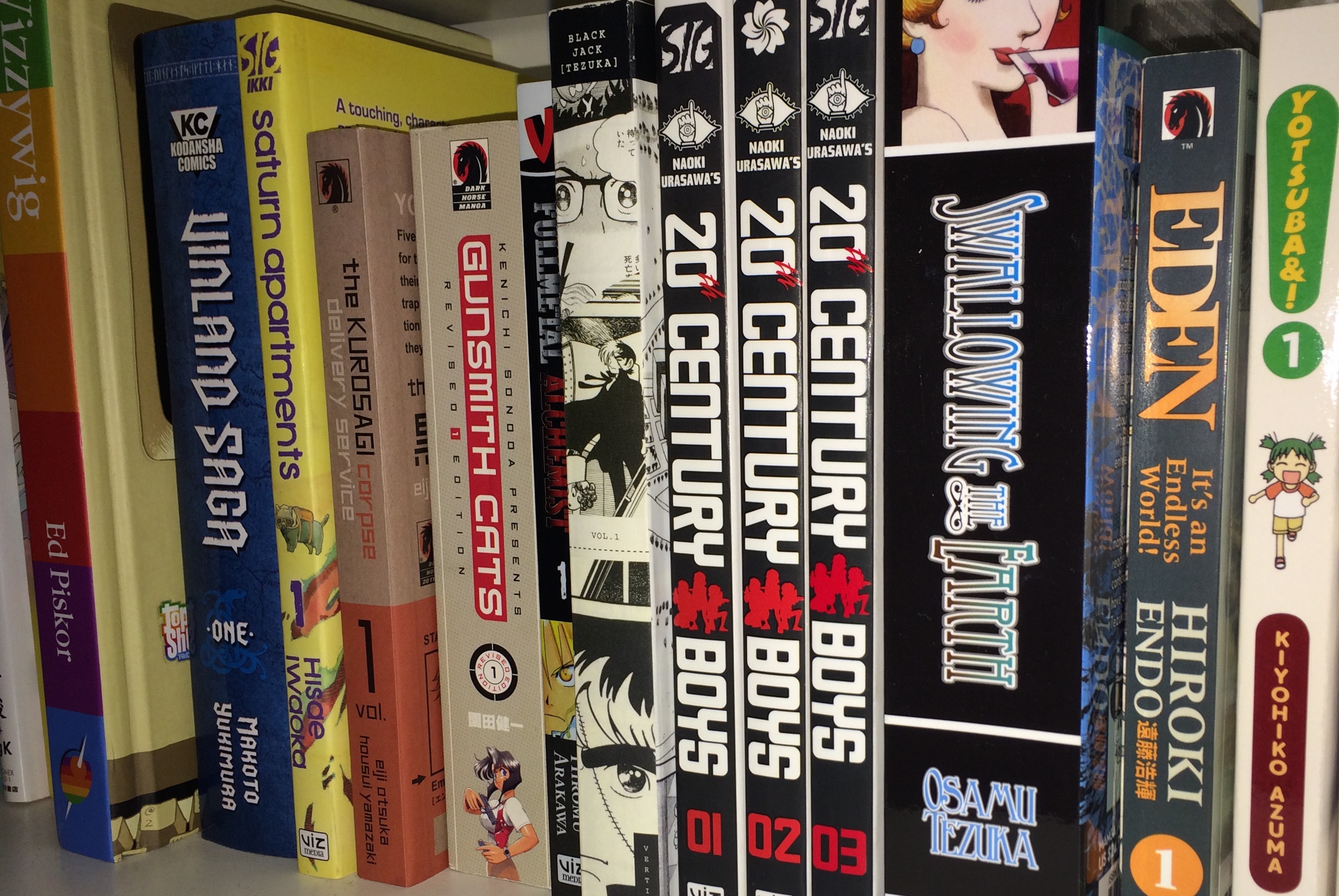 It's rare these days that we get some indication about how well a manga title is selling for its publisher.  Which is why this article about Hiroaki Samura's latest was a very pleasant surprise to read.  (Now only if some of that sales success can rub off on fellow digital-only seinen release "All-Rounder Meguru"...)  It's also good to know that Kodansha will be sticking with this series because this is its sharpest yet.  We pick up after the quasi-cliffhanger from budding radio personality Minare Koda's latest show in which she participated in a scenario where her no-good boyfriend came back to life after she tried to bury him.  This leads to some funny bits involving a goddess of rebirth who would "[L]ook cute if she lost  weight?" and is obsessed with Sweden because of its good welfare programs.
With her dramatic history with her previous boyfriend successfully mined for material, Minare beings to look for new experiences to fuel her show.  She's willing to give anything a shot, so while you or I would balk at investigating the frightening scrawl faxed from listener begging for help with the ghost of the girlfriend he believes is haunting him Minare decides to give it a shot.  After some egging on by her producer, of course.  What follows is more entertaining silliness that sees Minare in full Japanese exorcist getup, tells us about the kind of hot spring you don't visit, and maybe involves a Russian assassin as well.
Much as I enjoyed this stuff, I kind of wish that Samura had stuck to the original outcome of Minare's visit because the twist is really easy to see coming.  It does lead to an awkward/funny radio show where she sets the record straight and may likely prove to be a turning point in her radio career.  Which will be interesting to follow as she's presented with a "Valentine Radio" plan at the end of the volume.  I'm sure that's going to turn out real well for her!