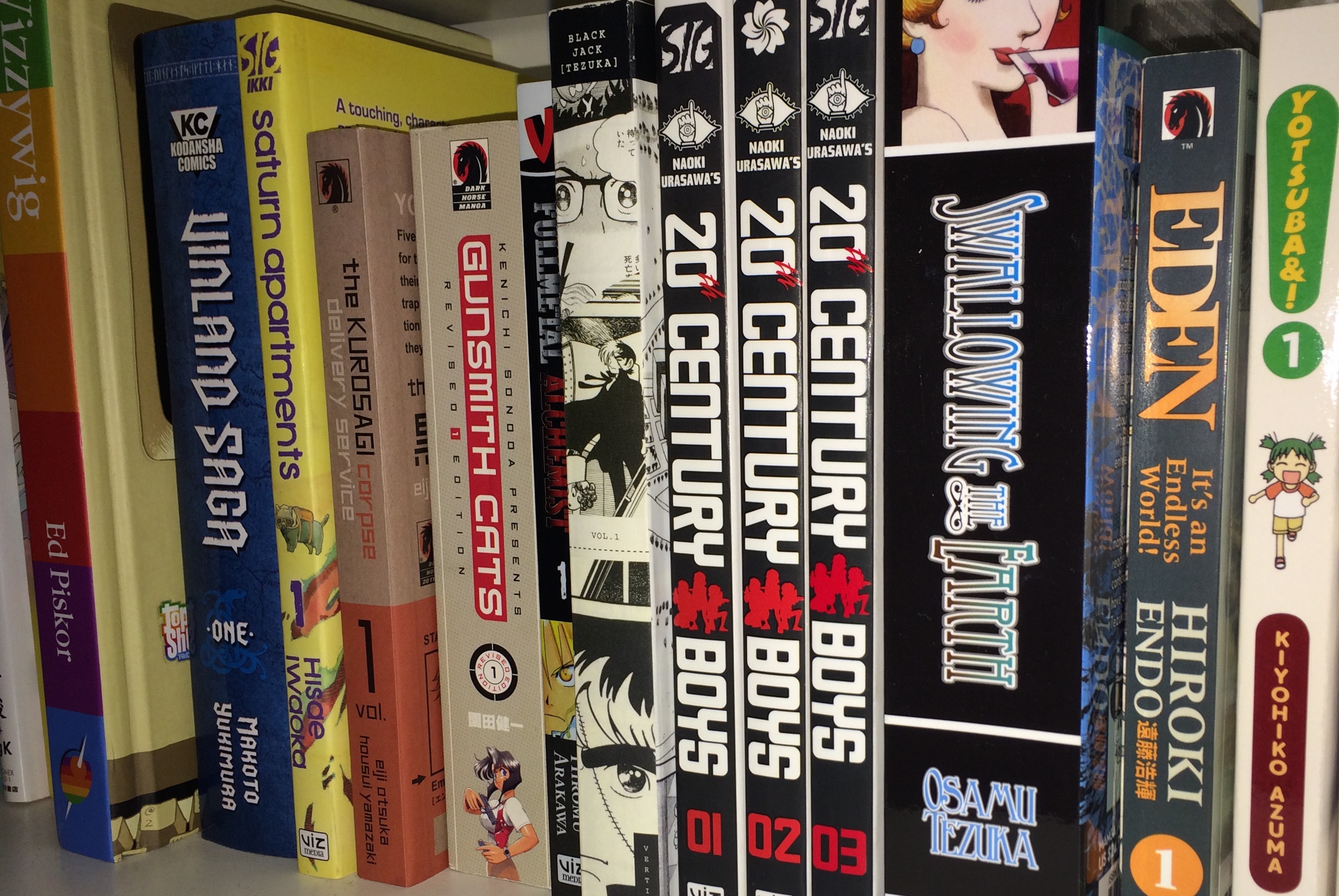 A writer and artist will team up for each issue to take Jack Kirby's "Last Boy on Earth" on an adventure that will end in a cliffhanger for the next creative team to solve.  That's "The Kamandi Challenge." If that doesn't sound like a recipe for a good story, then you'd be correct. Most of the writers seem content to throw up some of the craziness of Kirby's world for the artists to draw, have the title character jump off a cliff, and call it a day.  It's a great showcase for the many talented artists that were recruited for this -- Amanda Conner, Carlos D'Anda, Ryan Sook, and Walt Simonson among them -- but for me there were only two issues that really stood out for me out of the twelve collected here:
Issue #6 "Sub-Tropical Thunder" by Bill Willingham and Ivan Reis:  After escaping from a group of armed kangaroos and floating on the raft that was his plant-girlfriend Villa, Kamandi is rescued and meets up with Raja "Mack" Maccao.  He's a tiger who started off as a pro wrestler before becoming the world's greatest consulting detective! It's the kind of combination that would've seen the character fit right in with Willingham's "Fables" and he writes the character with such affection and gusto that I'm now disappointed we likely won't see any more of him outside of this issue.  Throw in some fantastically detailed art from Reis, who delivers on the tone of high adventure the writer is calling for, and arguably the best cliffhanger of the series and you've got an issue that clicks in ways that the majority do not.
Issue #9 "Ain't it a Drag" by Tom King and Kevin Eastman & Freddie E. Williams II:  If you've read King's work in "Batman," "The Omega Men," or "Mister Miracle" then you know that he's big on repetition.  Either thematically or stylistically. The focus is on the former here as Kamandi finds himself trapped with several anthropomorphic characters in a cave where, once every month, a robot comes to take them out.  The stark monochromatic art from Eastman and Williams is very distinctive and they do great work in bringing the characters to life along with dramatizing Kamandi's impossible struggle. King himself makes every character's situation different in interesting ways, and if you look close enough you might even spot some commentary on the nature of the comics industry itself here.  It's an ambitious, mostly self-contained, story and all the better for it.