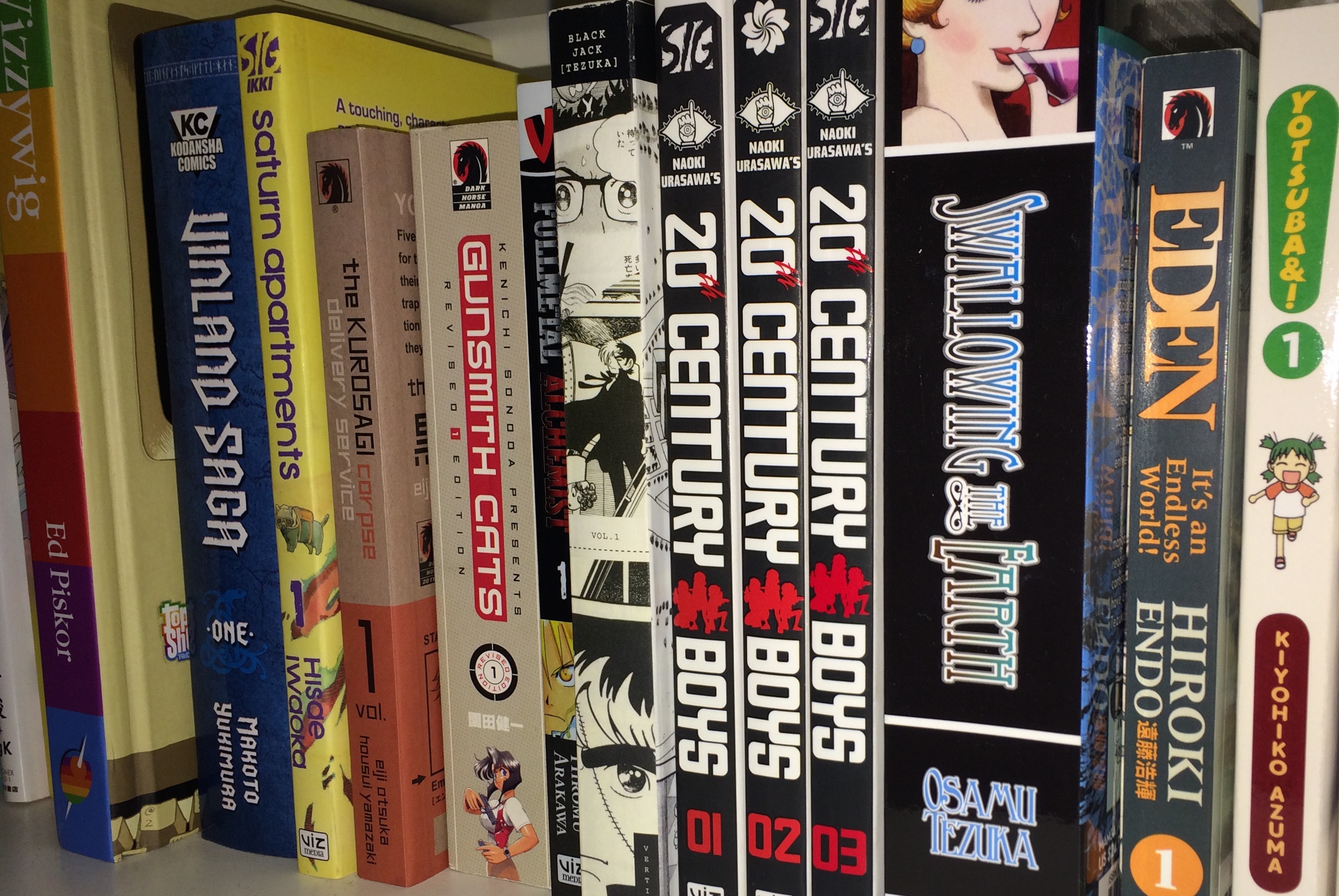 Even after a year that has included the wildly successful launches of "Fatale," "Saga," "Thief of Thieves" and what will likely wind up being the sales event of the decade with "The Walking Dead" #100, Image showed no signs of resting on their laurels at their panel on Saturday afternoon.  Yes, I know it sounds like I'm writing copy for an entertainment site, but the enthusiasm in the panel was infectious with all of the new titles they were announcing.  There was "Sex" and "The Bounce" from writer Joe Casey, a steampunk reinvention of "Oliver Twist" from Gary Whitta and Darick Robertson, a female-led western in Kelly DeConnick and Emma Rios' "Pretty Deadly," and an alien invasion tale from James Robinson and J. Bone in "The Savior."  There was also "Satellite Sam," a seedy murder mystery centered around a children's TV show host in the 50's from Howard Chaykin and Matt Fraction, and "Lazarus" from Greg Rucka and Michael Lark, which was given the high-concept description of "'The Godfather' meets 'Children of Men.'"  I know I'm gushing here, but all of the creators gave good pitches for their projects, related lots of fun anecdotes, and we got to see Ed Brubaker get called "The worst Vanna White ever."  What's not to love?
Though the Image panel was designed to spotlight creators with new titles, the next panel was designed to spotlight their biggest:  Robert Kirkman.  Well, not him specifically, but the titles associated with his "Skybound" imprint.  There, we got some teasers for "The Walking Dead," including a cover for #103 that had me going, "That doesn't look good," and a teaser image for the upcoming "Invincible" #100 which featured the words "The death of..."  Had this come from Marvel or DC, it would've felt like business as usual.  Coming from Kirkman, it feels that there's going to be a major shakeup with that issue that actually WILL change things forever and break the internet in half!  Hey, after sixteen volumes of excellence you start to have a little faith in what the man is planning for his series.
Then we moved on to the other titles from the imprint, with "Clone" being their major launch for later this year.  Coming from playwright and TV writer David Schulner and artist Juan Jose Ryp, it's about a man living an ordinary life until one day a person identical to him shows up, bloodied on his fire escape and says, "Run!  They're coming for you!"  That right there, that's how to properly deliver a hook to get your audience interested.  "Guarding the Globe" from Phil Hester and Todd Nauck was also spotlighted.  As I mentioned before when I wrote up my thoughts in the "Image Previews Picks" where it was solicited, I hope that the ongoing can avoid or at least minimize the massive delays that the mini-series suffered during its serialization.  Last, and definitely not least was Brandon Seifert, writer of "Witch Doctor," talking about the upcoming mini-series for that title.  I picked up the first volume, and it's mix of "House, M.D." and occultism turned out to be a ton of fun.  As soon as that mini-series is collected in trade, I'll be getting that too.
After that was the "World of Capcom" panel which featured a lot of cool trailers for the likes of "Lost Planet 3," "Jojo's Bizarre Adventure HD," "DmC," and "Resident Evil 6."  It also featured a spectacularly uninformative and unproductive Q&A session afterwards.  None of the staff on stage could give a direct answer to any question, with the phrase, "Go to CapcomUnity.com for the latest news," being tossed around a whole lot during this session.  It got to the point where I think it might wind up becoming a meme between the friends I attended the panel with.  The only thing I took away from the panel was that they are planning something with Mega Man for next year -- it is his 25th birthday after all.
We had an hour to kill for the next panel, so my friends and I camped out in a panel devoted to Lego fans.  "BrickJournal" is a publication geared towards fans of the blocks that you can build just about anything with, and of which I was a monstrously rabid fan of back in elementary school.  (Before I discovered video games, anime, comics, and then grew up... a little.)  I spent most of the panel reading comics, but they did have some cool videos of one group's effort to build a scene depicting "The Last Charge of the Ents" from "Lord of the Rings," and a stop-motion/time-lapse video of a Lego building being built by employees of a French company on their lunch break.
The last panel we attended on Saturday also turned out to be our last panel of the con, but it was something that I look forward to every year.  "The Best and Worst Manga of 2012" was moderated by Deb Aoki and featured regular guests Chris Butcher, Shaenon Garrity, Carlo Santos, and Brigid Alverson dishing on what they liked and what annoyed them over the course of the year.  I say "annoyed" because none of the panelists had a title that they really hated.  Butcher and Garrity even declined to offer picks for this category.  Had I been on the panel, I would've volunteered "Velveteen & Mandala" an indulgent, masturbatory zombie tale that fails on providing sex or style and stands as the worst book I've read from Vertical.  This is only a minor complaint as I could listen to these people talk about anything regardless of what panel they were on.  However, it was a refreshing change to see them finish everything on time this year.  Butcher then offered free comics from Udon to whoever could beat him at Rock, Paper, Scissors (or Jan, Ken, Pon if you know Japanese).  I tried, but failed as the man demolished a lot of people before he gave all of the titles away.
So that was my con.  The rest of it was dining out with the gang and buying more comics.  All in all, Comic-Con continued to be an utter madhouse, but it's a madhouse that we've since become familiar with in these past few years of constant sellouts.  It also manages to pass by in the blink of an eye regardless of what goes on.  So until that feeling goes away, or they do away with the bargain bins, then I and everyone else will keep coming back.