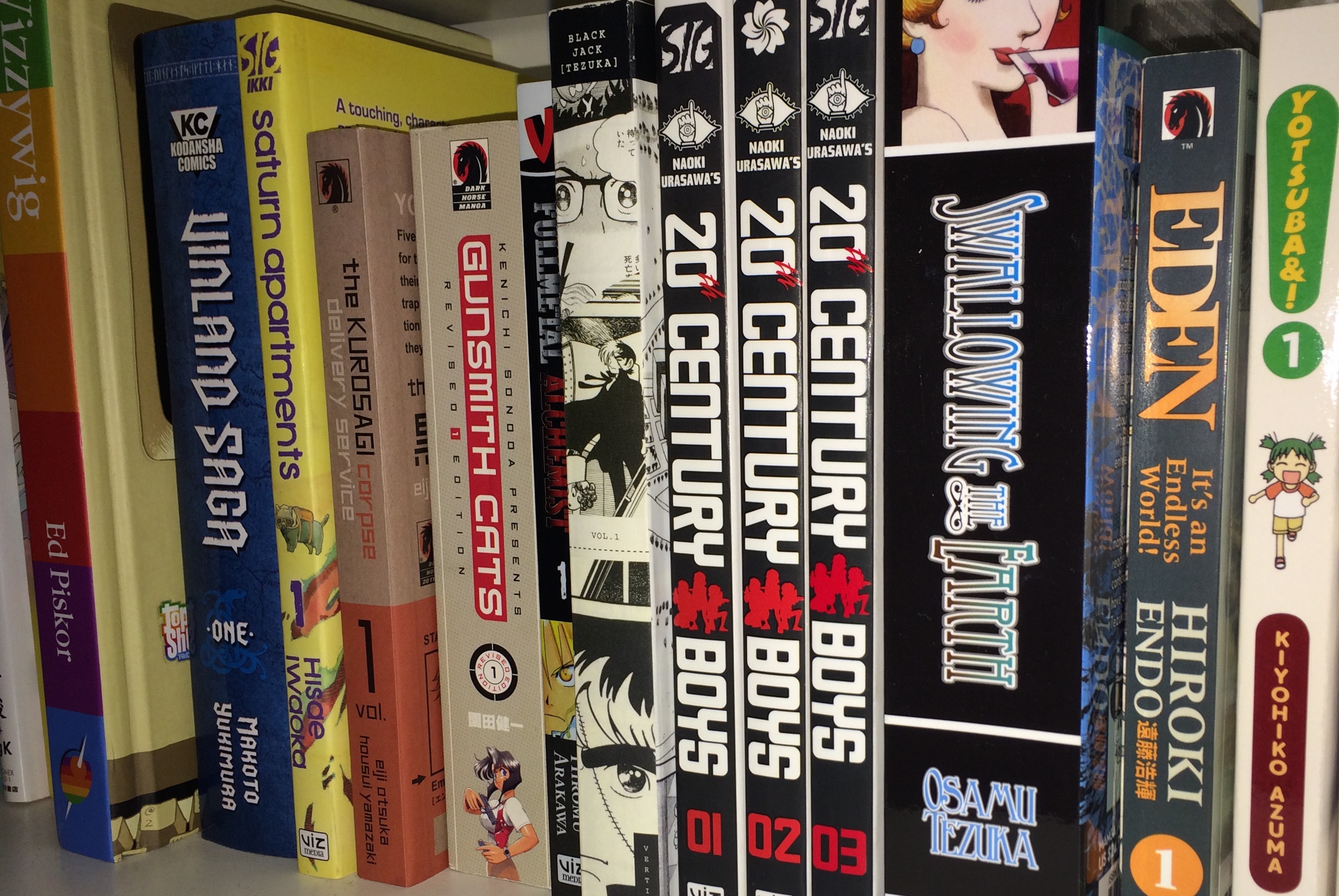 Billie Baker is the newest curate in the small British coastal hamlet of Tredregyn.  Most curates don't last long in the town, what with it being besieged by the forces of darkness that lurch out of the sea each night.  Fortunately Tredregyn has the stalwart Reverend Penrose on its side as he's been beating back said forces for a few decades now.  Yet the neverending battle is starting to get to him, as are the town's many quirks.  Which include the local Church of Satan, who are all about doing whatever and whoever they wilt.  Even Maggie, the motorcycle-riding part-time barmaid who gives Billie a ride into town after her car explodes.  They hit it off immediately, but can a friendship survive the eternal struggle of good versus evil?
"Steeple" comes to us from John Allison, a creator who I've heard no end of good things about from those who have read his webcomic "Scary-go-Round" and print comic "Giant Days."  Based on what I've read here, he's got a Very British sensibility and a knack for wordplay that leads to some amusingly offbeat stories.  So expect to see Billie convince some young ruffians to clean up around town and broker a treaty between the Reverend and sea creatures in the process, both churches teaming up to put the rapture on hold, the rampant mischief of Tredregyn's annual witchcraft festival, and how vacuuming leads Billie to doubt everything she knows and come face-to-face with that beefiest of boys.  You know, Satan.
The five issues of this miniseries are all made up of done-in-one stories with a couple threads connecting them all.  Strongest of them is the friendship that sparks up between Billie and Maggie which leads them to learn new things about what they really want.  In addition to the quality character work, Allison also delivers a steady stream of funny lines that effectively play off the oddball culture of the town, or just spin a clever turn of phrase.  The series isn't much more than this, which isn't a bad thing.  It's just that the miniseries doesn't really end so much as stop, with the four-page epilogue exclusive to this volume serving as a bit of closure to the adventures of Billie and Maggie for now (actually, ever).  It's not all bad.  If I can't have more of them, I'll just have to start reading Allison's other series instead.