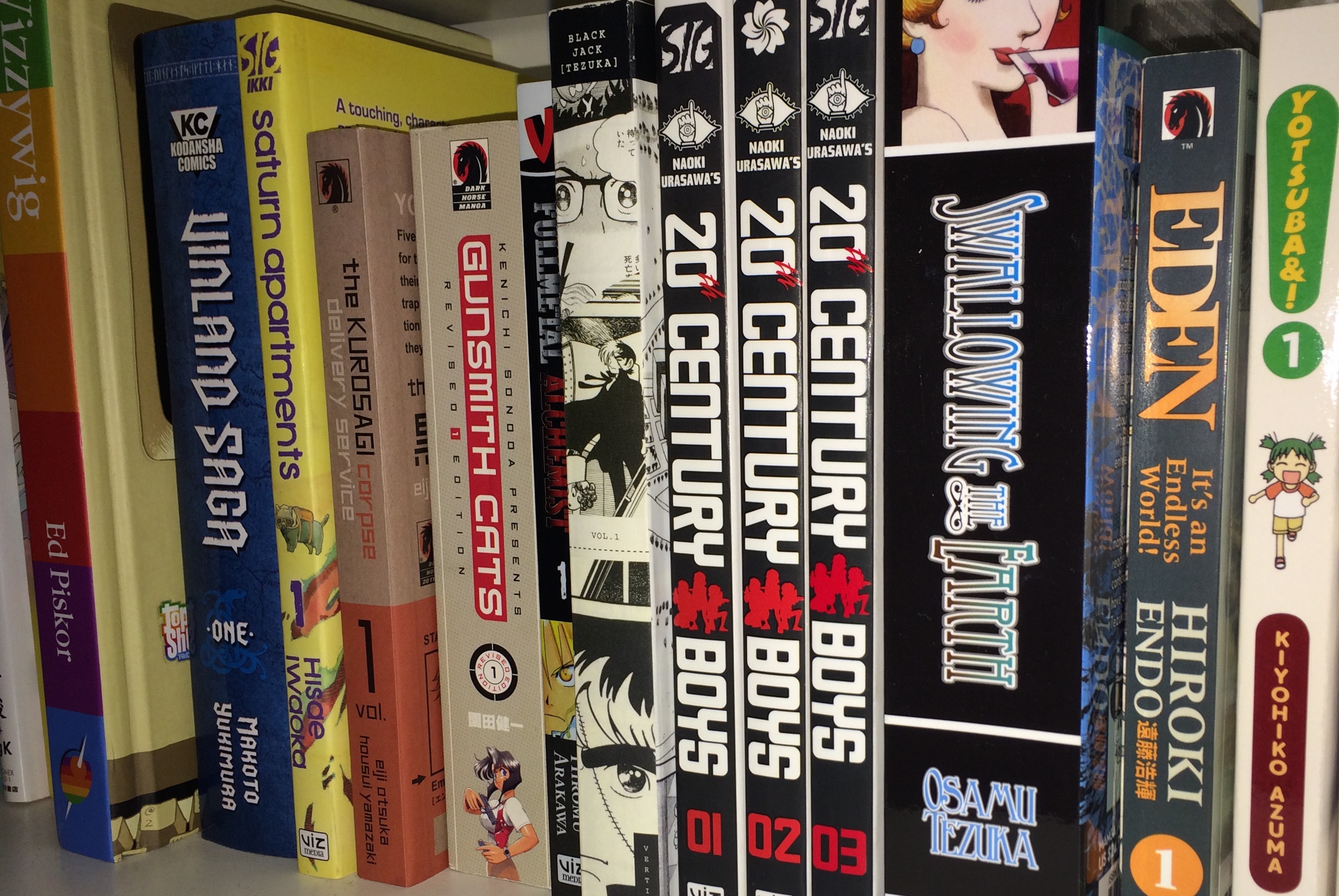 This is actually the first arc of "Saga" to have a proper name.  "The War for Phang" is described on the back cover as being "an epic, self-contained 'Saga' event."  If you're going to hype up a story to that event then you'd better deliver.  On that level, this volume of "Saga" is a genuine disappointment.
Marko and Alanna are finally reunited with Hazel, and their extended family now consists of ghost babysitter Izabel, the ever-downward-spiraling Prince Robot IV, and trans former Wreath soldier Petri.  The drama among them is at low ebb when their ship runs out of fuel and they're forced to land on Phang, one of the most brutal fronts in the Wreath/Landfall war.  There they meet a large and kindly group of ferret-looking sentients and spend a happy six months on the asteroid until everything goes to crap.
If you were expecting this arc to end any other way, well… have you actually been reading this series?  Aside from that, the horrors of war aren't really played up as much as I was expecting here.  Given that writer Brian K. Vaughan likes to work through his issues with the world via the comics he writes, I was expecting the theater of war to play a much bigger part in this arc than it does.  The difficulties for those experiencing life during wartime, which is one of the big talking points here, winds up being talked about more than shown as a result.
So if you're expecting an epic of love and loss during wartime vol. 7 of "Saga" doesn't deliver on that point.  The good news is that if you choose to ignore the hype this volume delivers the usual sci-fi-tinged family drama goods we've come to expect from this series.  Whether it's seeing Alanna coping with impending motherhood, Hazel experiencing her first kiss, or Prince Robot getting high and finally deciding what he really wants to do with his life there's plenty of entertaining character development (and a death or two) to keep things interesting.  Oh, and some taint-eating zombies as well -- because why the hell not!
Even though this volume is billed as an event, I'm telling you not to believe the hype.  There's nothing in this volume that really elevates it above what it has been delivering on a fairly consistent basis for a while now.  So just take vol. 7 on its own terms as "The Next Volume of Saga" and you won't have a reason to be disappointed.