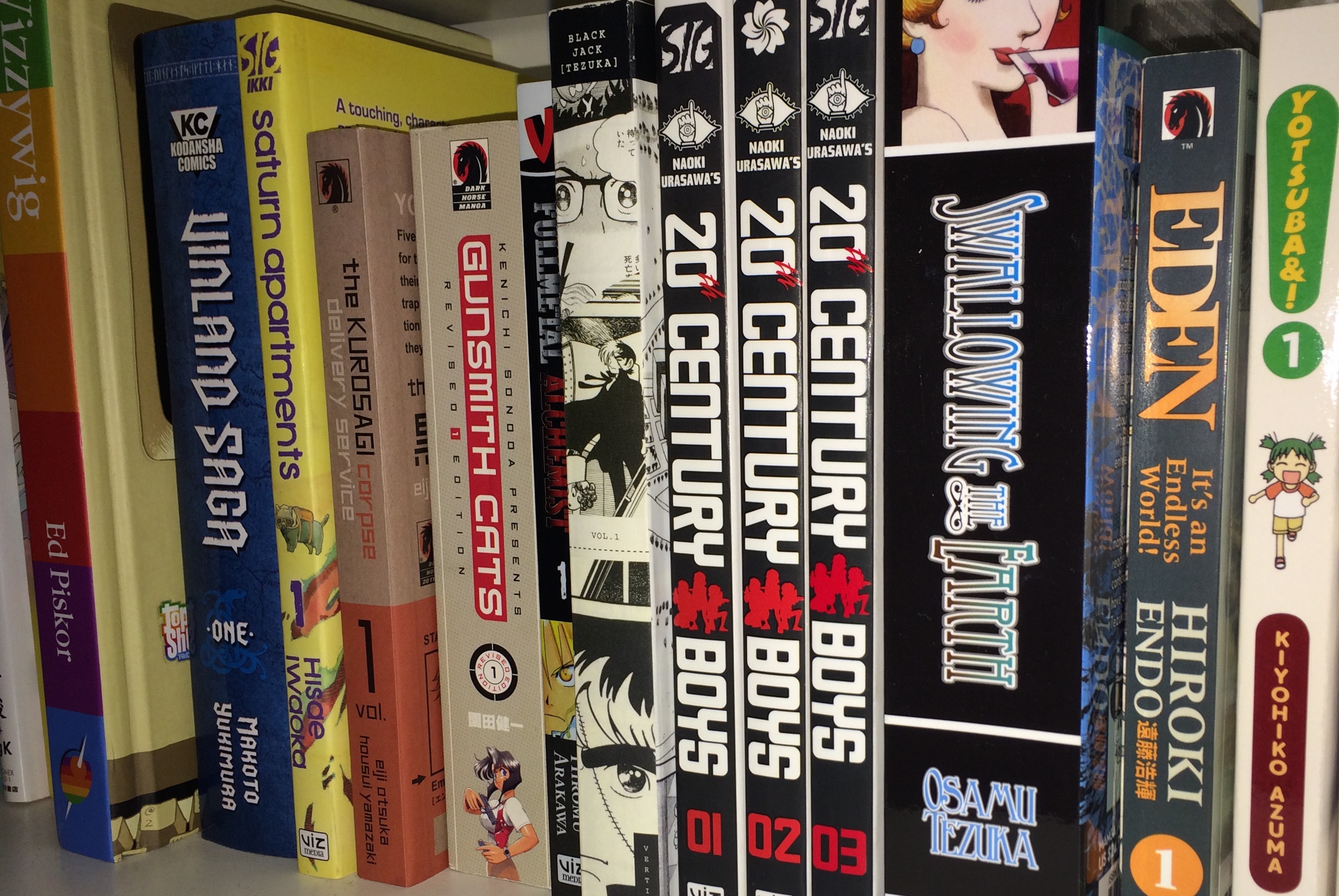 How big of an event is "Secret Wars?"  So big that they couldn't fit the story into the solicited eight issues.  It was announced earlier this week that we're getting an extra -- ninth -- issue to wrap up Jonathan Hickman and Esad Ribic's epic storyline.  That said, it's not clear if we're actually getting more of the story or if the page count is just being shuffled around a bit because of deadlines.  While the final issue was going to be a $4.99, 54-page extravaganza, it'll now be a $3.99, 40-page serving.  However, the real story here is how the deadlines for this series are being thrown out the window and not only will the final issue not be released until all of the realunches are well underway, but the collected edition likely won't be out before the end of the calendar year.  I'm more broken up about the latter issue.  Given this kind of chaos, it's not surprising that Hickman is taking a "Marvel Break" to focus on his creator-owned work.
All-New, All-Different Avengers #'s 1-2:  After a multi-year storyline about the impending collapse of the multiverse, that also had the whole team go out into space to fight an intergalactic war, "going bigger" is not really an option.  Which is why it's a good thing that Mark Waid is taking over this series.  Not that he can't do epic stuff -- see "Kingdom Come" over at DC -- but his strength lies in finding new ways to handle characters that also build on what has come before.  That should be interesting to see here since three of the team's members -- Kamala "Ms. Marvel" Khan, Miles "Spider-Man" Morales, and Sam "Nova" Alexander -- are all pretty new and don't have a lot of history to build on.  As opposed to the new Thor and Captain America, who have plenty of history of their own, but are employing it in very different contexts.  Frankly, I'm optimistic about seeing Waid's take on the team and the fact that Adam Kubert and Mahmud Asrar will be providing the art is definitely a plus.
All-New X-Men #'s 1-2:  Soooooooo… I guess the original X-Men are never going back?  When it was launched, it seemed like this series had an obvious goal and endpoint to work towards.  Now that it's getting relaunched under a new writer, Dennis Hopeless, it would seem that young Cyclops, Beast, Iceman, Angel, and Jean Grey (who isn't in this title, but will be sticking around in "Extraordinary X-Men") really are here to stay regardless of the fact that they're effectively walking, talking time paradoxes.  Or maybe this will be explained in one of the final volumes of Bendis' run, but I doubt it.  Just chalk this up to his ongoing "Time is Broken!" thread which may or may not be resolved in "Secret Wars."  Anyhow, in addition to the aforementioned mutants, Kid Apocalypse, Oya, and the All-New Wolverine (better known as the Old X-23) head out on a road trip to write their own future.  Not a bad setup, except for the fact that Hopeless has yet to write something that I've really wanted to read.
Illuminati #1:  No, this isn't about the secret brain trust of the Marvel Universe established by Bendis and featured in Hickman's "New Avengers" run.  It's about the Hood forming his own team to look out for the villains of the Marvel Universe.  Sounds interesting enough.  I've yet to read anything from writer Joshua Williamson, so I'll be taking a "Wait and see," approach here.
All-New Wolverine #'s 1-2:  Not really one for the "How can we miss you if you don't go away?" pile as the title character is Laura "X-23" Kinney.  We don't get much insight into what the setup for this new series is going to cover, save for a few words about how she's going to work to keep everyone around her alive as the forces opposing her are bent on mutual destruction.  Sounds kind of vague, and while the talented David Lopez is on art, it's being written by Tom Taylor who also gave us "Superior Iron Man."  Now, reading "Axis" revealed to me that a lot of the plot in that initial volume was set up by Rick Remender in his event series.  Even so, Tayor utterly failed to present it in a compelling way.  Maybe he'll have better luck here with a setup that isn't being dictated to him by the work of another writer.
Secret Wars Too #1:  Because there is no better target for parody in a shared superhero universe than the event series which CHANGE EVERYTHING FOREVER until the next one comes around.  This issue will be out before "Secret Wars" concludes, but that's just a minor detail.  My only hope is that this gets collected with the main series, because that would save me the trouble of tracking down whatever collected edition it winds up in.  It should be worth reading too, as the likes of Sergio Aragones, Ryan Browne, Al Ewing, Rob Guillory, Eric Powell, and Kate Leth are contributing to this issue.  As is Hickman himself.  Given his remarks about the incestuous nature of writing superhero comics for a major publisher, his contribution to this issue may be the most interesting/entertaining part of it.
Daredevil by Frank Miller and Klaus Janson Omnibus HC:  While I own "The Man Without Fear," "Born Again," and the "Daredevil & Elektra:  Love & War HC," I don't own any of the issues collected here.  Yeah, that likely makes me a bad Daredevil/comics fan.  Since this is being offered again, I guess I've got another chance to fix that.  Then again…
Deadpool Classic Omnibus HC:  This is offering almost five hundred more pages for the same price ($125).  No, what's here isn't as genre or character defining as the above-mentioned omnibus, but… better value?  Eh, maybe I'll just wait until convention season to see which one of these winds up in the half-off bins.
Amazing Spider-Man:  Renew Your Vows:  Dan Slott takes on Peter Parker and Mary Jane, married -- with a kid!  Slott knows the Peter Parker of the Marvel Universe like no other writer at this point, and he's done plenty of quality work with the character over the years.  Interestingly enough, as the writer of the first "Brand New Day" arc, he has never had a chance to write the married Peter and Mary before now.  I'm looking forward to seeing how he handles it, and how he has Peter handle fatherhood as well.  Adam Kubert illustrates, so it's going to look fantastic regardless of how the story turns out.
Also collected in this volume is the Secret Wars:  Secret Love one-shot.  Why?  Probably because someone at Marvel thought that since they both involve love and romance they'd make a good fit together.  I'd be fine with "Renew Your Vows" by itself, but throwing this in along with it makes for some not-unwelcome added value.
Ultimate End:  A couple years overdue in my opinion.  Time to see if Bendis and Bagley can send out the universe they help define on a high note.  Or if they'll simply reveal that the dream died long ago and this is the comic book equivalent of a mercy killing.
Daredevil vol. 4:  The Autobiography of Matt Murdock:  Even though it's a tradition for Matt's life to fall apart at some point in the run of every "Daredevil" writer, it still came as a surprise when it finally happened in Mark Waid's.  Now we're left with seeing how the one man Matt never wanted to see again is going to "help" the Man Without Fear put a particular genie back in its bottle.  In only three issues, as this volume also collects issue #15.1 which I would be surprised to find has any relevance to the story being told here.  I could be wrong, and that would at least be a pleasant surprise.