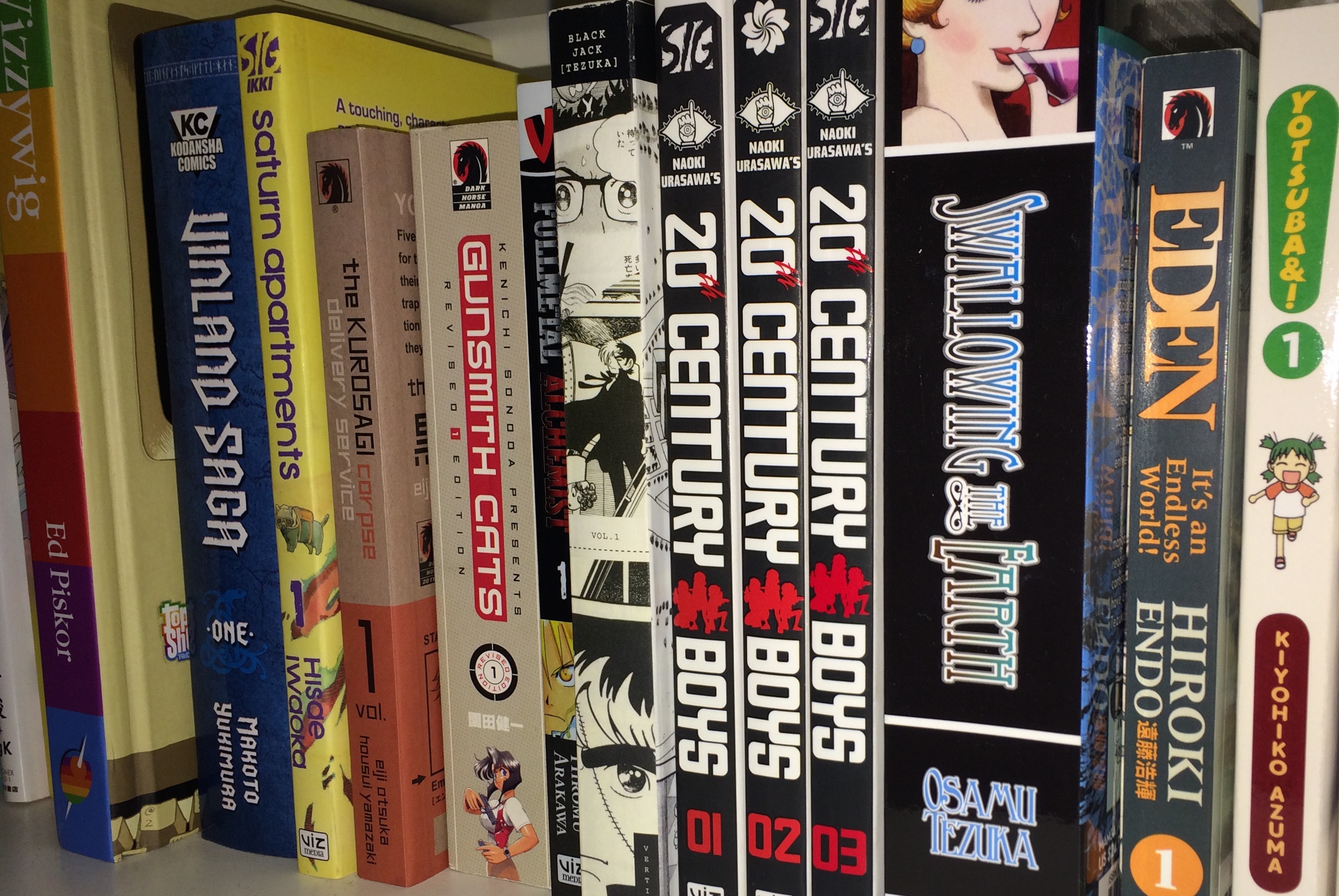 Who's going to be the Next Big Thing over at Marvel?  Right now, all signs point to it being Donny Cates.  After generating a lot of heat with his creator-owned projects "God Country" and "Redneck" (at Image) and "Babyteeth" (at Aftershock) Marvel succeeded in getting him to work for them before DC could.  Their investment has been rewarded so far with acclaimed and good-selling runs on "Thanos" and "Doctor Strange."  Now he's the writer of the new "Venom" title from these solicitations along with a project based on the Cosmic Ghost Rider he introduced in "Thanos" (and whose identity was recently spoiled for me, grrrrrrrrrrr…).  Cates also has a secret team book lined up at Marvel that some are speculating to be a relaunched "Fantastic Four" now that the Disney/Fox merger is set to bring the media rights to that series back under the company's umbrella.  I'm not so sure about that because I'm sure EVERYONE at Marvel is jumping at the chance to write "Fantastic Four" again once the green light is given.
The only catch here is that, in spite of the success he's had on the two titles, Cates will be leaving "Thanos" and "Doctor Strange" soon.  "Thanos" is missing from this month's solicitations and Mark Waid will be re-launching "Doctor Strange"  (IN SPACE!) a few months from now.  I get that Marvel wants to put the writer on high-profile stuff that's sure to sell, but it seems like a mistake to interrupt runs on titles that were going really well by all accounts.
Avengers #'s 1-2:  Okay, so it turns out that while Jason Aaron is writing this latest relaunch, the art will be provided by Ed McGuinness rather than Esad Ribic.  The former is a solid choice, particularly after the strong work he did with Aaron on that first volume of "Amazing X-Men."  What'll McGuinness be drawing?  How about a whole lot of Celestials as the "Final Host" descend upon Earth as a prelude to annihilation.  Fortunately the big three -- Thor (Odinson), Cap (Steve Rogers), and Iron Man (Tony Stark) -- are back to lead the charge along with the likes of Captain Marvel, She-Hulk, Black Panther, Doctor Strange and Ghost Rider.  Sorry to fans of Johnny Blaze and Danny Ketch, but Robbie Reyes is the Ghost Rider for this team.  I imagine Robbie was picked because he's the only major Ghost Rider Aaron hasn't written yet, and I'm sure he'll make for a suitably over-the-top rookie member of the team.
Black Panther #1:  Liked the movie?  Well now's your chance to get onboard with writer Ta-Nehisi Coates' run as he looks to take things beyond our universe's version of Wakanda.  Spanning multiple universes is the Intergalactic Empire of Wakanda, founded in T'Challa's name.  Whether or not it's a force for good or ill is something the king will have to find out for himself.  While I haven't been too hot on Coates' run so far, this sounds like a promising way to energize it.  Plus, Daniel Acuna is the new artist for the title and that means it's going to look great!
Hunt for Wolverine Miniseries:  To think that I was expecting the character's return to be a straightforward affair.  Following in the footsteps of last month's one-shot, we have "Weapon Lost" from Charles Soule and Matteo Buffagni, "Adamantium Agenda" from Tom Taylor and RB Silva, "Claws of a Killer" from Mariko Tamaki and Butch Guice, and "Mystery in Madripoor" from Jim Zub and Chris Bachalo.  All of these are four-issue miniseries, so that's sixteen issues worth of Wolverine's return we'll get to experience over the next four months.  Now, they all could be leading to another one-shot to wrap things up, but it wouldn't surprise me at all to see another miniseries (titled "Return of Wolverine," natch) at the end of it since this mirrors the "Annihilation" publication strategy from a decade back.  Now, the creative teams involved in these titles have all done good work before.  It's just that after all of this buildup to welcome him back I'll probably be wishing that Wolverine would go away again after this.
Amazing Spider-Man #800:  Dan Slott's big Spider-finale.  After a decade writing Peter Parker's adventures he's found a way to go out with a big bang.  This will be a monster-sized issue with three of the regular artists from his run -- Humberto Ramos, Giuseppe Camuncoli, and Stuart Immonen -- and Jim Cheung (who illustrated the "Clone Conspiracy") showing us how the climax of the current Parker/Osborn battle plays out.  Even if it didn't hit any stratospheric heights, Slott's run was remarkably consistent in its quality over the last decade.  That's an achievement in itself for any run on a superhero title which lasts that long.  I'll be looking forward to seeing what he does on "Iron Man" after this.  Speaking of which...
Invincible Iron Man #600 & Spider-Man #240:  The big finales for Bendis' time at Marvel.  I'm sure he'll be back at some point, the only question is whether it'll be in triumph or with his tail in between his legs.  History for these things tends to favor the latter scenario, BUT I WOULD LIKE TO BE WRONG.  Anyhow, "Iron Man" is the more "big finale" of the two with its anniversary number and super-sized length.  I'm more interested in seeing what the writer has in store for "Spider-Man" because he's effectively saying goodbye not just to a character he created in the "Ultimate" universe and went on to establish in the proper Marvel one, but to his most enduring legacy at the company.  "Ultimate Spider-Man" was the writer's breakout title at Marvel, the one he wrote for the longest in its many forms, and arguably the most creatively consistent of the many series he wrote for the company.  That I'll comes to an end here and it's something I'll miss.
S.H.I.E.L.D. #'s 5-6:  Waaaaaaaaay back when he was doing "Fantastic Four" at Marvel, Jonathan Hickman teamed with Dustin Weaver to do a centuries-spanning story of the superpowered struggle for power behind the scenes between some of history's greatest minds.  I wrote about the first volume years ago and I liked it even if I was left thinking that setting it in  the Marvel Universe didn't do it many favors.  Then… business and life intervened after they had put out four issues of the second volume and it's been on hiatus ever since.  NO MORE!  The final two issues will be with us in May, along with a bargain-priced collection of the first four to catch new readers up (HA!).  Just nevermind the original solicitation for issue #6 which promised another series after this one.
X-Men:  Wedding Special:  Kitty Pryde and Colossus are getting ready to tie the knot!  In a shocking twist, it won't be happening in this issue!  No, this issue is for the pre-wedding festivities.  Read:  the bachelor and bachelorette parties.  The duties for writing each party have been split between "X-Men:  Gold" writer Marc Guggenheim and Kelly Thompson.  I'm assuming that they're handling the parties respective to their gender, but I could be wrong.  Returning for the occasion is legendary X-writer Chris Claremont, which is appropriate since he's the one who first paired them up back in the day.
Star Wars:  Tag & Bink Were Here #1:  A little background here:  Tag and Bink were a couple of stormtroopers who managed to find their way into all of the pivotal events of the first two "Star Wars" trilogies.  They came from the mind of writer Kevin Rubio, famous for his "'Star Wars' done in the style of 'Cops'" fan film "Troops."  We got a couple of two-issue miniseries featuring them and one short story over at Dark Horse.  They would've remained a fun little footnote in the legacy of the Expanded Universe… until it was revealed that they're going to be in the upcoming "Solo" movie.  So now we're getting this collection -- Scratch that, it doesn't look to be a real collection with the "#1" in the title and $7.99 price point indicating that this is going to be a "rather large single issue" -- because Marvel won't miss out on any opportunity to cash in on "Star Wars."  ...Yeah, that was probably more mean than necessary given how I've generally enjoyed the comics Marvel has published so far.
While we're on the subject of "Solo," Marvel is also prepping Star Wars:  Lando -- Double or Nothing #1 (of 5) to tie in directly with the film's release in May.  This miniseries is going to trade on my appreciation for how Marvel has handled the comics since I haven't read anything from its writer, Rodney Barnes.
Captain America by Waid and Samnee:  Home of the Brave:  After the events of "Secret Empire" Cap's reputation was left in tatters both in the Marvel Universe and in the real world.  How do you fix a problem like that?  By giving it to one of the best superhero writers around, who also happens to have had a well-regarded run on the character:  Mark Waid.  Even better, team him with his "Daredevil" and "Black Widow" artist Chris Samnee and you have what is said to be a real return to form for the character and another success for its creative team.  Now that I've said this, if you're wondering why there isn't a "vol. 1" in the title, that's because Samnee's contract with Marvel is up and he's moving on to projects outside the company.  Waid will be sticking around for a bit, until rumored new writer Ta-Nehisi Coates has written enough scripts to balance writing this title along with "Black Panther."
Doctor Strange:  God of Magic:  Collecting the first arc of Cates' "Doctor Strange" in which Loki becomes the new Sorcerer Supreme.  Which I'm sure will end well for all involved.  I also noticed that there's no "vol. 1" at the end of the title here too.  I guess this and the "Damnation" tie-in arc are all we're getting from Cates on "Strange" so enjoy this while you can!