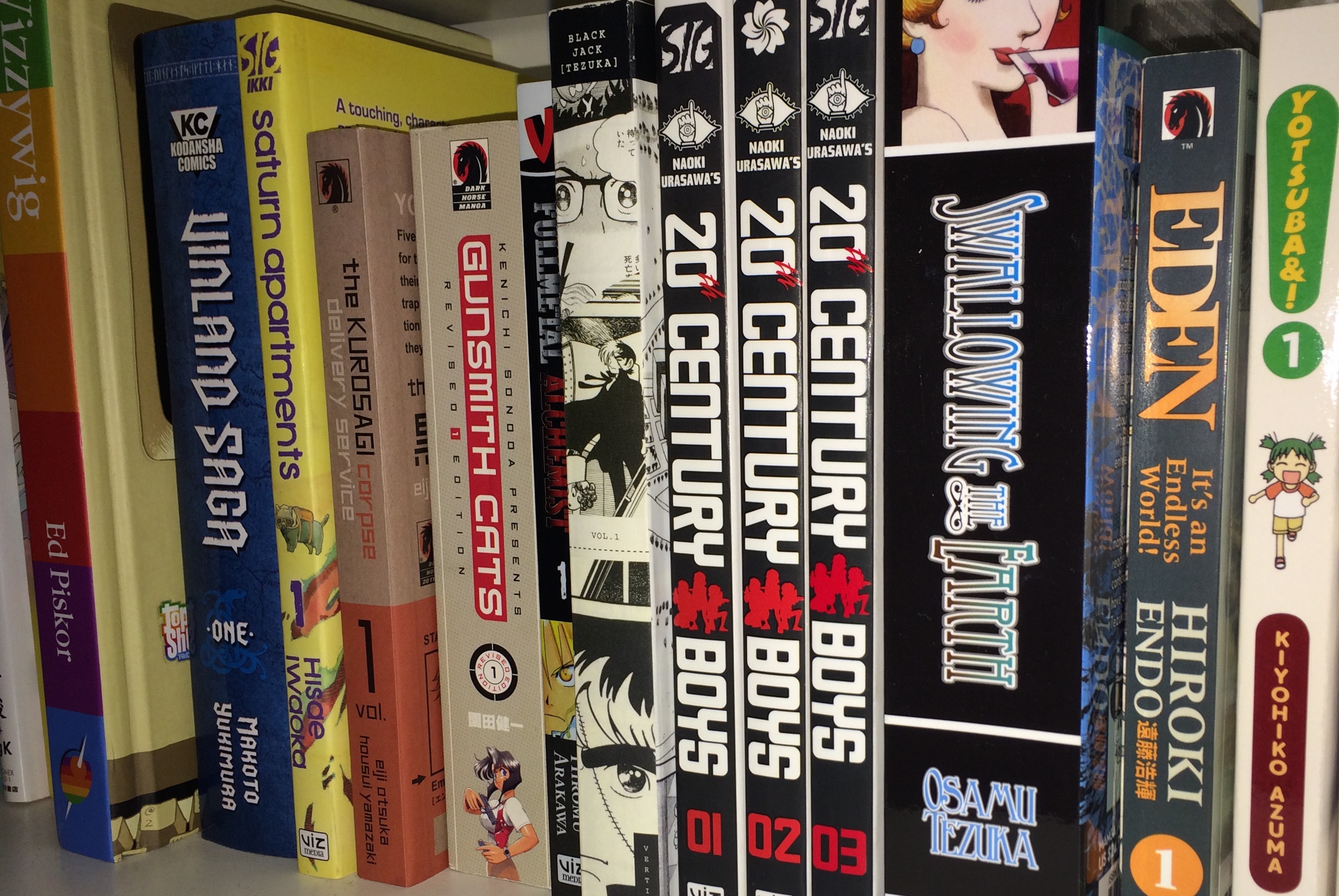 There has been a not-insignificant talent exodus within Marvel over the past few years.  After the likes of Jonathan Hickman, Rick Remender, Matt Fraction, Kelly Sue DeConnick, and more have told the stories they wanted and achieved a certain amount of fame for doing so, they've departed for Image to pursue creator-owned work.  I believe this is as it should be.  Having creators work on corporate-owned characters in order to achieve a sizable fanbase so that they can tell their own stories is a very workable system.  We get stories from creators that will hopefully push the medium forward as they pursue subjects aside from superheroes, and Marvel gets to have lots of new spins on their characters from creators looking to make their name in the industry.
Still, there is something to be said for the appeal of having a familiar big-name creator returning to the company in order to tackle the one character they didn't get to before they struck out on their own.  Rumor has it that Marvel is lining up some big-name talent for a return to the company in 2018.  The idea of having someone like Hickman take on "Iron Man" or Remender finally tackling the "X-Men" proper does sound kind of cool.  It does, however, make you wonder how they're going to get through 2017 before they can finally reveal these surprise returns.
Secret Empire #'s 1-3 (of 9):  Well, here's part of the answer.  Marvel's big summer event is essentially the culmination of writer Nick Spencer's "Hydra Cap" storyline.  With everything in place, Steve Rogers publicly declares his allegiance to Hydra and the organization makes its move to take over the world.  Many have criticized Spencer's run on the "Captain America" titles as being too political, but I think he's done a great job of tapping into the zeitgeist with the stories he's told.  It's also been said that the idea of Hydra, an organization born out of the ashes of Nazi Germany, secretly infiltrate the highest levels of American government is a bit on-the-nose for our current times, which makes this storyline impossible to appreciate as escapist entertainment.  All I can say is that if this story is done right, not only will we see why a Hydra-run government would make things worse for everyone, but we'll also see the bad guys punched in the face repeatedly for their transgressions.  Along with some delicious schadenfreude as the Red Skull finally realizes that by turning Rogers into a secret Hydra agent, he has created the biggest obstacle yet to realizing his plans for world domination.
Doctor Strange #21:  A "Secret Empire" tie-in issue where New York is under attack by "dark forces" and the debut of new creative team writer Dennis Hopeless and artist Niko Henrichon.  I liked the Beast/Dr. Strange team-up issue Hopeless did over in "All-New X-Men," and Henrichon has done some amazing work in the past on graphic novels like "Pride of Baghdad" and "Noah."  The thing is that he doesn't strike me as the kind of artist who can reliably keep to a monthly schedule.  Then again, very few artists seem to be capable of that these days.  Assuming he doesn't depart the title after the first arc, I'd expect to see a rotating cast of artists on this title from here on out.
All-New Guardians of the Galaxy #'s 1-2, Rocket #1, & I Am Groot #1:  A soft relaunch of the "Guardians of the Galaxy" franchise of titles just in time for the new movie.  I can't say that the idea of Gerry Duggan taking over the main title inspires that much confidence in me -- I'm still trying to get over how badly he missed the mark in the first volume of "Deadpool:  World's Greatest."  On the other hand, Al Ewing and Christopher Hastings are taking on "Rocket" and "Groot," respectively, which should make for a couple of good reads.  Possibly only a couple as we'll have to see if either title sells well enough to go on past its initial arc.
Generation X #'s 1-2:  Marvel gives the "Young X-Men Team Book" concept another try by giving it the title of the one with a fairly long run from the 90's.  Former Gen X'er Jubilee is running a team which consists of familiar faces like Quentin Quire, Bling, and Eye boy, and a few more who are either all-new or are just there to make me feel embarrassed for not recognizing them.  This comes from writer Christina Strain (who is not familiar to me) and artist Amilcar Pinna, who did "All-New Ultimates" with Michael Fiffe.  Pinna's work on that title could best be described as awkward, so let's see if he's improved in the time since it ended.
Zombies Assemble #'s 1-2:  This is the English version of the "Avengers vs. Zombies" manga from mangaka Yusaku Komiyama, with writer Jim Zub noted as handling the English adaptation.  This isn't the first time Marvel has published a manga based on their characters in the U.S., but I guess the concept behind this series convinced them to give this one a shot.  While Jim Zub is a fine writer, I'm honestly doubtful he'd have the latitude of someone like Carl Horn working on distaff "Evangelion" manga spinoffs to make the adaptation as fun as it needs to be.  As for Komiyama, a quick look over at his history on Anime News Network reveals that he's a relative newcomer to the industry with this being his highest-profile work to date.  I don't want to say that this looks like a case of the Japanese office grabbing whoever wasn't busy to put this title out, but, well…
Star Wars:  The Screaming Citadel #1:  "Star Wars" crossed over with "Darth Vader" while Kiron Gillen was writing it, and now the main title is crossing over with "Doctor Aphra" also written by Gillen.  I'm all for it, even if only because "Vader Down" represents a fairly low bar to clear for quality "Star Wars" crossovers.  Gillen has described this as being a more horror-centric event and the solicitation text bears that out with the talk of the Queen of the Screaming Citadel and her parasites.
Star Wars:  The Marvel UK Omnibus:  Would you pay $100 for an omnibus of old-school "Star Wars" comics from Marvel's UK publishing arm?  While the fact that it's over 800 pages means that this omnibus is priced fairly reasonably, the real appeal of this comes from the creators involved here.  Archie Goodwin, Chris Claremont, Walt Simonson, Dave Cockrum, Steve Parkhouse, and…  Alan Moore!?  Yes, that's right, Moore wrote "Star Wars" comics back before he hit the big time in the 80's.  So if you're a completist for the writer then you're going to want to pick this omnibus up when it comes out.
Star Wars:  Doctor Aphra vol. 1 -- Aphra:  There was no denying that "Star Wars'" morally flexible answer to Indiana Jones had the makings of a star from her debut in Gillen's "Darth Vader" series.  The only question was whether or not she was going to survive working with the Dark Lord of the Sith in order to capitalize on that appeal.  Fortunately for us, Gillen is a very clever writer and found a way for that to happen which didn't feel like a complete cheat.  Now Aphra is back to scouring the Outer Rim for rare artifacts with BT, Triple-Zero, and Black Krssantan in tow.  With Gillen writing and Kev Walker providing the art, that sounds like a can't-miss proposition.
Also, for everyone who has yet to experience it, Gillen's "Darth Vader" run gets the omnibus treatment this month as well.  It's $100 for over 700 pages, and while that's a little less than the price for the "UK Omnibus," it's still more than you'd pay if you bought the series in its two hardcover editions.  So if they're still in print, you're better off buying those instead.
Punisher by Garth Ennis Omnibus:  Over 1100 pages for $100.  Mind you, this is recommended only if you're in the mood for Ennis' "funny" work with the title character.  Personally, I think his work here is some of the funniest he's done in comics.  Mainly because of the fact that he's not working with the freedom allowed by a "mature readers" label, Ennis has to be a lot more clever when it comes to venturing outside the realm of good taste.  Still, it's Ennis, with most of the art here provided by the late, great Steve Dillon, so you should have a pretty good idea of what to expect here.