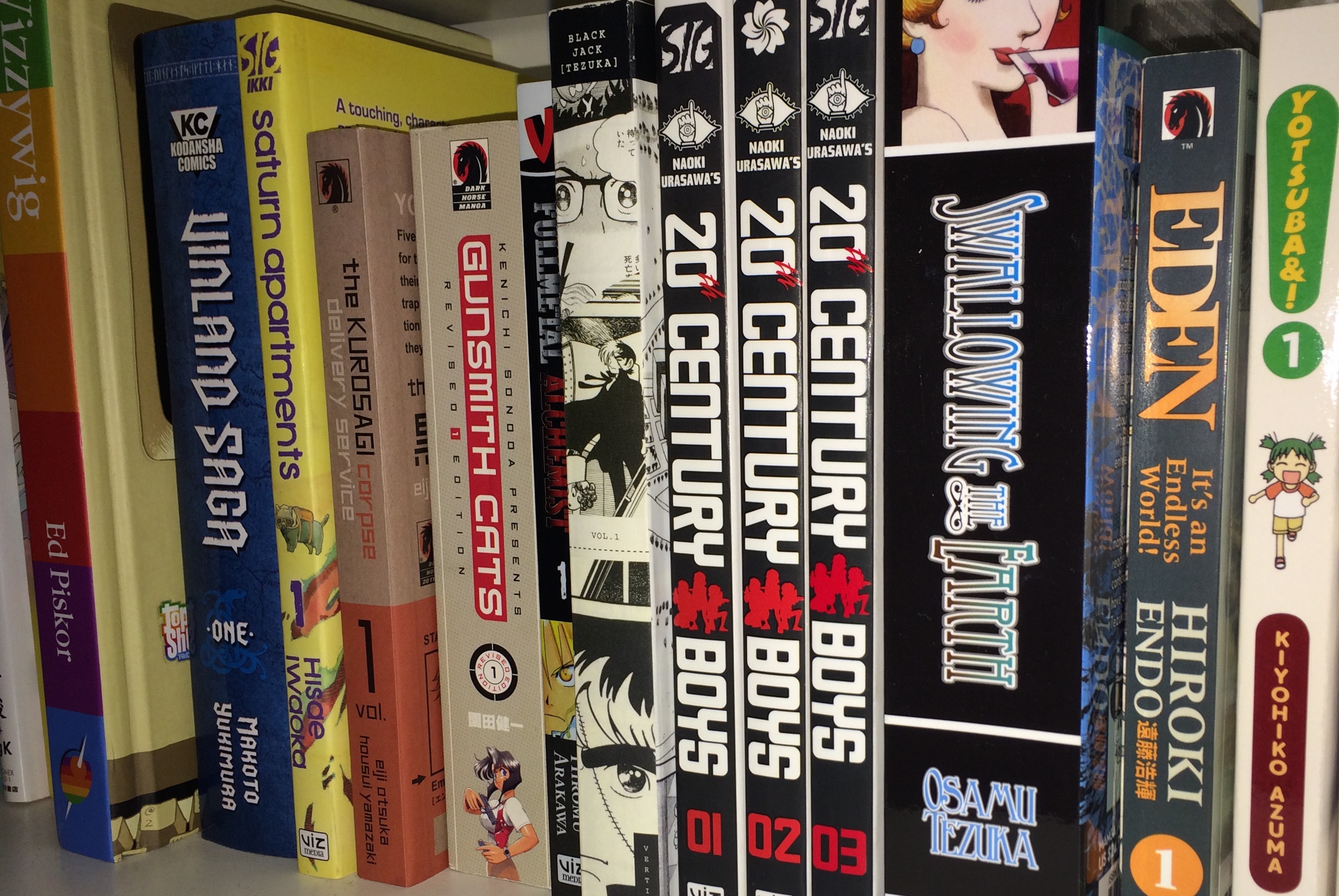 Yeah, writing up all of the Previews Picks in one column didn't turn out to be shorter or more fun.  So we're back to the old way for the foreseeable future. Well, with one minor change…
Above-the-Board Recommendation:
S.H.I.E.L.D. by Hickman and Weaver -- The Human Machine
Unlike certain other comics series, it's easy to understand why the conclusion to Jonathan Hickman and Dustin Weaver's epic tale of how the great minds of history contributed to the Marvel Universe took so long.  Hickman was busy crafting his tale of multiversal death and destruction in the pages of "Avengers" and "New Avengers" while also launching "The Manhattan Projects" and "East of West." Weaver even contributed to a few issues of "Avengers" as well as the "Infinity" event and while he's not a book-a-month kind of artist I imagine that Hickman was too busy with these other projects to give him anything to draw for the final two issues of "S.H.I.E.L.D."  Now I can finally find out how it all ends with the arrival of this paperback edition. Sure, I could go buy the hardcover collection right now, but I've already waited close to five years for this concluding volume. A few more months aren't going to matter.
Age of Conan:  Belit #1 (of 5):  Two ongoing titles and a series of miniseries.  It's how Marvel kicked off their "Star Wars" line to great success a few years back.  The problem here is that "Conan" has never been as popular as "Star Wars" in any form so their approach here seems more like market saturation than anything else.  That said, we never got a "Belit" miniseries during the franchise's time at Dark Horse so we're at least treading new ground here. This comes to us from writer Tini Howard and artist Kate Niemczyk whose names are familiar to me even though I've yet to read anything they've done individually.  That's probably a sign that I should pick up the collected edition of this to see if I should check out their other series. Oh, and if this and the other two ongoing "Conan" titles weren't enough of the barbarian's adventures for you this month…
Avengers:  No Road Home #6 (of 10):  This weekly maxiseries takes a pit stop over in the Hyborian Age so the Scarlet Witch can have a team-up with Conan.  At least, that's what the cover to this issue is advertising. I, and I imagine a great many other readers, will be disappointed if that doesn't happen here.  Collectors should take note that if/when Marvel loses the license to publish "Conan" comics in the future I imagine that this issue and the subsequent collected edition will likely be highly sought after since the company won't be able to reprint them.
Spider-Man:  Life Story #1 (of 6):  I still haven't got around to reading anything that Chip Zdarsky has written for Marvel, but I think I've finally found the project that will get me to do that.  This miniseries has the clever idea of showing us what the title character's life would have been like had he aged in real time after his first appearance in the 60's.  It does look like this miniseries isn't going to focus exclusively on superhero action as this first issue addresses how Spidey responds to Flash Thompson being drafted for service in Vietnam.  If a defining event of each decade is going to be the focus of each issue, then what can we expect to see in future ones? Spidey foiling the Watergate break-in? Taking a hands-on approach to sorting out Iran-Contra?  Going on the front lines for the first Iraq war? The more I think about this, the more it seems like this could just be Spidey Gump-ing his way through history. Let's hope Zdarsky can keep the stakes and scope personal here.  I've got no concerns about the art, since it has Mark Bagley -- one of the all-time great Spider-artists -- on hand here.
Cosmic Ghost Rider Destroys Marvel History #1 (of 6):  Kind of self-explanatory, isn't it?  What's notable about this miniseries is that it'll be the first time the character hasn't been written by creator Donny Cates.  Handling the writing duties this time around are Paul Scheer and Nick Giovannetti whose names ring no bells for me at all. So we'll see if they can deliver on the craziness promised by the title.  Good news is that Gerardo Sandoval is handling the art and he's someone who has no problem with crazy.
Jessica Jones:  Purple Daughter:  Okay, the title to the second volume of Kelly Thompson/Mattia De Iulis' digital-first series is kind of a spoiler for the very end of the first.  It's also something that feels too soon in the coming given that Bendis wrapped up his run by having Jessica confront the Purple Man for the last time.  The implications of the title are pretty horrifying to consider and I'm really hoping that the status quo is reasserted and everything is back to normal for everyone by the end of the volume.  Because if it's not, then… Well, I've got to give credit to Thompson for coming up with a story premise that has me actively hoping for the reassertion of the status quo by the end of it.
Star Wars:  Darth Vader -- Dark Visions #'s 1&2 (of 5):  While it sucks that Chuck Wendig was fired from the "Darth Vader" miniseries he was writing for political reasons, I have to admit that this one does sound promising.  It's not so much about Vader himself, but how he's viewed by those around him. Which includes characters in situations so desperate that a visit from the Dark Lord of the Sith is like a beacon of hope.  Dennis Hopeless, who has turned in quality work on "All-New X-Men" and the "Jean Grey" series writes with a different artist on each issue, including Paolo Villanelli and Brian Level for the first two.
Star Wars:  Han Solo -- Imperial Cadet:  I'm pretty sure I got the gist of how Han's time in the Imperial Navy went from those early scenes in "Solo."  In fact, I'm not sure what a five-issue miniseries can add to it. Hopefully writer Robbie Thompson and artist Leonard Kirk will look at how the character entered and then quit the service and try to tell the wildest, craziest story they can within those margins.
Venom by Donny Cates vol. 2:  I'd never bought a volume of "Venom's" solo adventures before the first Cates-written one.  I'll have more to say when I write up my thoughts on it, but the fact that I'm planning on picking up this second volume should give you a pretty good idea of how it went over for me.