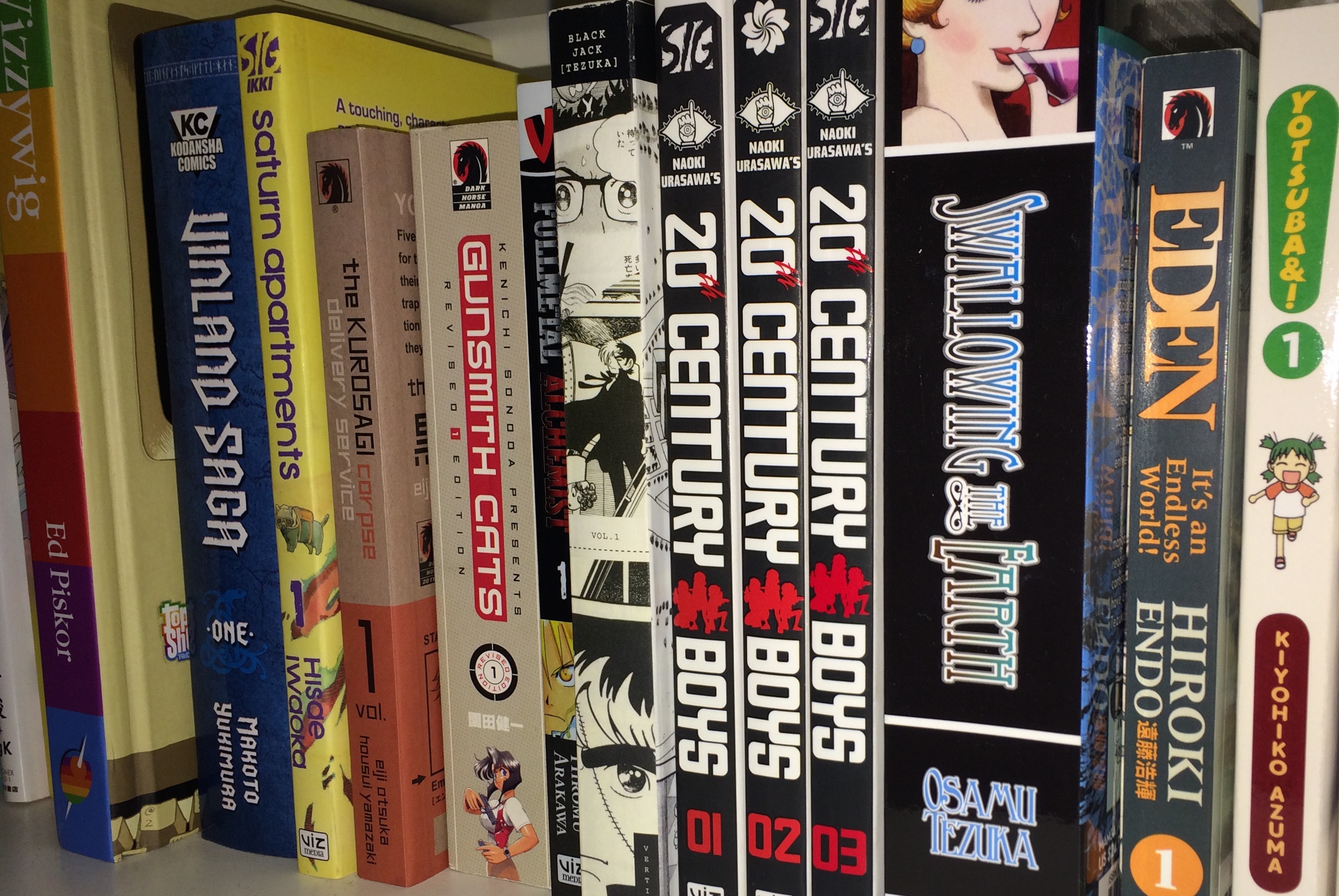 Officially, Chip Zdarsky has signed an exclusive deal with Marvel Comics.  He wrote the most recent "Howard the Duck" series for them and is currently writing "Spectacular Spider-Man" and "Marvel Two-in-One," the latter of which has an annual illustrated by "Injection's" Declan Shalvey solicited this month.  While I'm very familiar with his art in "Sex Criminals" I've yet to actually read anything he's written. Maybe it's time to change that given how Marvel has liked what he's done enough to make him exclusive.
Meanwhile, in unofficial exclusive news, Jonathan Hickman may be coming back to Marvel.  The writer was reportedly set to sign up with DC to write "The Legion of Super-Heroes," but those characters have been placed off-limits as Geoff Johns has plans for then in "Doomsday Clock."  With "Clock" now on a bi-monthly schedule, Hickman decided to re-up with Marvel due to new editor-in-chief C.B. Cebulski's influence, the promise of greater creative control over his books, and the ability to get it all started sooner.  If this turns out to be true, then it's a win for Marvel. It's a bit disappointing for his Image titles that aren't "East of West" which is nearing its conclusion. We're not going to see any more "Manhattan Projects" are we?
Thor #'s 1&2:  Ladies and gentlemen, this will be the FOURTH first issue of a "Thor" title that Jason Aaron has written.  I think he's tied with Bendis for this kind of thing who did four "Ultimate Spider-Man" #1s during his time at Marvel.  (Five, if you want to count the Miles Morales-starring "Spider-Man" as a continuation of that series.) Like Bendis, the reason Aaron has been able to get away with this is because his "Thor" comics have generally been really good.  It does surprise me to see that Jane Foster's tenure as the character did come to an end in "The Death of the Mighty Thor" as the Odinson is back in the title role. That should make for an interesting read when the time comes. Now Thor is on a hunt for legendary Asgardian artifacts as the War of the Realms rages on, this time with Mike Del Mundo onboard to illustrate the epic action.
Tony Stark:  Iron Man #1:  After nearly a decade writing Spider-Man's adventures, Dan Slott gives us his take on the Armored Avenger with the talented Valerio Schiti on hand providing the art.  While Slott made storytelling magic working with the magnificent Mike Allred on "Silver Surfer" I'm fully expecting his "Iron Man" to be of the kind of quality we regularly saw on "Amazing Spider-Man."  Nothing groundbreaking, but with a full investment in the kind of detail and characterization that makes familiar tropes enjoyable to read once again. It's also all you'll have to go on going into this title because the solicitation text is surprisingly tight-lipped about the plot of this issue.
Immortal Hulk #1:  Bruce Banner is back as the Hulk following the events of "No Surrender."  It was bound to happen eventually. What gives me hope for this latest relaunch is that it's written by Al Ewing, who has turned in consistently great superhero work on "Loki:  Agent of Asgard" and "New Avengers/U.S.Avengers." The solicitation text implies a return to the "Banner on the Run" style of "Hulk"storytelling with a horror bent to it. That's a genre that I've yet to see Ewing explore at Marvel, but his previous work has earned him the benefit of the doubt from me.
Multiple Man #1 (of 5):  You know, it really bugged me that they went and killed off Jamie "Multiple Man" Madrox in the "Death of X" miniseries.  Until Peter David tweeted that as far as he was concerned, Jamie and Layla were still on the same farm he left them at the end of his long run on "X-Factor."  Which makes a certain amount of sense. So that's the mindset I'm accepting with this new miniseries which has the title character stumbling upon a huge threat as he tries to not die, and the X-Men are mad at him for some reason.  Not the most promising of setups, particularly when you consider that the last "Madrox" miniseries was so good that it spawned David's long-running "X-Factor." Matthew Rosenberg, who brought Phoenix back in "Phoenix Resurrection," writes and Andy MacDonald illustrates.
Marvel Rising:  Alpha #1:  Squirrel Girl and Ms. Marvel meet for the very first time!  I feel like I should be more excited about this than I am. I should also get caught up on Ms. Marvel's ongoing series since I really enjoyed the first run, but have yet to get around to reading the second.  This is written by Devin Grayson and illustrated by Marco Failla, who I feel a little bad for because you're probably going to buy this because it's Squirrel Girl and Ms. Marvel meeting for the very first time and not for the creative team.
The Sentry #1:  Now this is interesting because it's being written by Jeff Lemire, at the same time that he's writing "The Terrifics" over at DC.  This kind of thing doesn't usually happen since a writer is usually doing work for either Marvel or DC. Not both -- they have contracts to prevent that kind of thing from happening.  Apparently Lemire decided he didn't want to go down the exclusive route and so here we are with him launching a new "Sentry" series on the back of the character's return in "Doctor Strange."  It's a strange (no pun intended) and challenging choice for the writer since The Sentry has rarely worked outside of the context of his original miniseries. I wish Lemire the best of luck with this series as he's gonna need it.
Doctor Strange #'s 1&2:  It's Doctor Strange:  IN SPACE! I'm sure Jason Aaron is kicking himself for not thinking of doing that story before he left the title.  For this setup we have Mark Waid to thank as Stephen Strange heads into space to restore his connection to magic and runs into all new friends and foes.  This isn't the first time Waid has tackled Strange's solo adventures as he did a (quite good) miniseries several years back that ended with the fate of his latest assistant unresolved.  I should think it likely that we'll find out what happened to her at some point in this run. Jesus Saiz is along for the ride as artist, so the series should look great even if he's not really one for the monthly grind.
Hellstorm by Warren Ellis Omnibus HC:  Wow, they're reaching really far back for this.  While Daimon Hellstorm's name is in the title, this omnibus also collects the four-issue "Druid" miniseries, which I believe was Ellis' first work for the company.  That miniseries and the issues of "Hellstorm: Prince of Lies" collected here are likely more of historical interest to fans of the writer to see how he's evolved since then.  I'm speaking as someone who's read his 90's superhero work in "Excalibur" which was better than what you'd expect from its contemporaries, but still very much of its time. So consider this "Hellstorm" collection as another Ellis book for the completists (as in, people like me).
Avengers:  No Surrender:  Well, this is nice.  I was worried that Marvel would try to split up this storyline into three five-to-six-issue volumes but they're doing all sixteen issues in one $50 hardcover.  It's basically a big deck-clearing event for the current Avengers titles -- "Unleashed," "U.S.Avengers," "Uncanny," and even the cancelled "Occupy" -- as they all have to team up once the Earth is stolen and Thanos' Black Order and the Lethal Legion show their hands.  The event is co-written by the regular scribes of the first three titles, Mark Waid, Al Ewing, and Jim Zub, so I think it'll turn out pretty well. Also, if you think this is the kind of big even that I'm likely to do a podcast on, then you'd be right.
Star Wars:  Doctor Aphra vol. 3 -- Remastered:  The title is a pun, you see.  Because Aphra has a new master and it's…  I probably shouldn't spoil the surprise since it gives away the change in the status quo from the end of the second volume.  (Which was great, by the way -- review forthcoming.) So Aphra's new master has her sneaking into a Rebellion training ground only to wind up on the run from their agents as well as the Empire's.  We also get some creative changes in this volume as Emilio Laiso takes over for Kev Walker, and Si Spurrier joins Kieron Gillen as co-writer before taking over full time. I think Spurrier's a good choice as a new writer, as he's got the same kind of sardonic wit as Gillen, even though his efforts to analyze genre through his stories at Marvel have yet to set the sales charts on fire.
Doctor Strange:  Damnation: After Las Vegas was razed to the ground in "Secret Empire," Doctor Strange raised it back up… and in doing so created a door that allowed Mephisto back into our realm.  Make your own "Sin City" joke here. I was perfectly willing to put that particular plot point from "Secret Empire" out of my mind forever, but if Nick Spencer and Donny Cates think they've got a good story to tell here then I guess I can give them the benefit of the doubt.  As with "No Surrender," this one strikes me as podcast material as well.
Thanos Wins by Donny Cates:  Collecting the final arc of the current "Thanos" series.  Given the amount of acclaim and sales success that this arc had, it's strange that this is a "final" arc.  However, Cates has gone on record as saying that there are big plans for "Thanos," so we'll probably see him back writing the Mad Titan sooner rather than later.  "Sooner" being some kind of announcement to that effect after "Infinity War" hits theaters at the end of April.
All-New Wolverine vol. 6:  Old Woman Laura:  The final volume of Tom Taylor's run, and of Laura Kinney as Wolverine.  To mark the occasion he's… putting his own spin on another "Wolverine" story written by Mark Millar.  Well, at least it'll be shorter than "Enemy of the State II" by half and it sets up some low expectations for me going into it.  Still, Taylor has surprised me with the overall quality of "All-New Wolverine" so maybe he can surprise me again here.
Invincible Iron Man:  The Search for Tony Stark & Spider-Man:  Miles Morales vol. 4:  Bendis' final bow at Marvel.  For now, at least. I'm sure he'll be back eventually.  And, hopefully, in triumph.