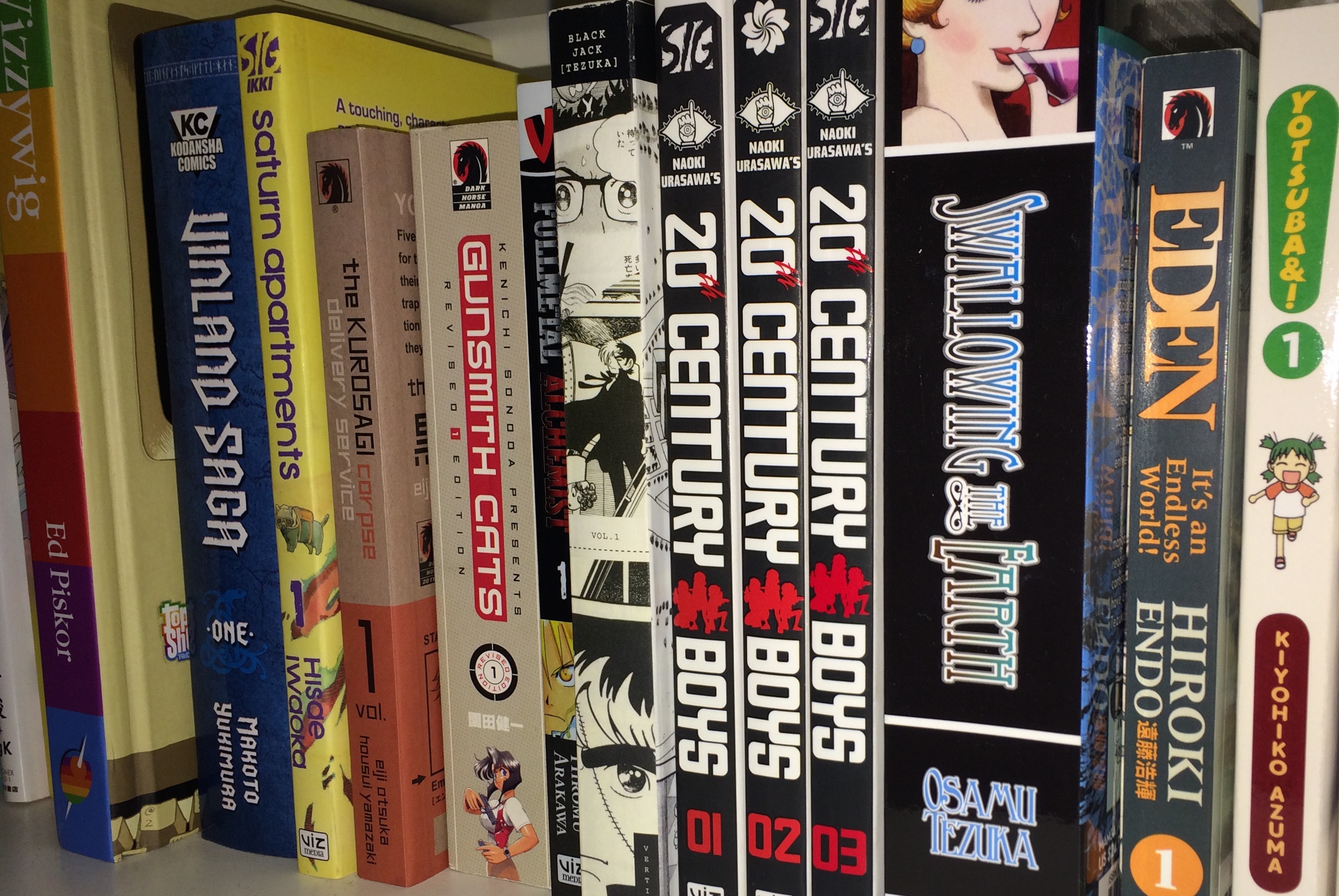 Well, it's nice to know that they, actually have plans. After months of silence, a cancelled panel at the NY Comic-Con and the announcement that they'd be taking over publishing most of Del Rey's titles, we finally found out what they'll be publishing next summer. It's a combination of new titles, license rescues from other publishers, and continuations of series that were originally published by Del Rey. Check out the full list over at Anime News Network.
I will say that it's good to see them continuing to publish the bulk of Del Rey's line, even though the publisher itself is not quite done with certain titles. CLAMP's "xxxHolic" and the recently completed "Tsubasa" were cited as the primary examples. I can only hope that this also extends to the one title of theirs that I do still read, "Moyasimon," which along with "Nodame Cantabile" was not mentioned at their conference on Sunday. It was stated that Kodansha is still working out their fall schedule and that more titles may be announced, but my experiences with low-selling, older-skewing, cult titles from Dark Horse does not leave me optimistic.
As for all of the new titles... meh. There's really nothing there that strikes me as particularly compelling or original. Most of them sound like standard shonen adventure titles, though the hacker-centric premise of "Bloody Monday" does intrigue me a little. I'd like to be hopeful about the manga spinoffs of "Phoenix Wright" and "Ghost in the Shell: Stand Alone Complex," but my curiosity is of the "morbid" variety than anything else. Projects such as these rarely turn out well as for every "Samurai Champloo" manga that manages to capture some of the spirit of its source material, there's... everything else. Still, the "morbid" part of my curiosity comes from seeing whether or not "Phoenix Wright" can turn out better than the generally terrible anthology released by Del Rey a few years back and to see if whoever is doing the "GitS:SAC" manga can turn in an effort that's more comprehensible and entertaining than creator Masamune Shirow's efforts. I don't think that'll be hard, but I'm doubting that it'll even approach the quality of the TV series or the two theatrical movies.
I'd like to be happier about the fact that Kodansha is FINALLY talking to the public, but it appears that all they've done is to get me to put on my "bitter fanboy" hat. Given the state of the market, it's probably smart of them to publish titles that target a mainstream audience; but, the stuff that really excites me has always been outside of it. If they're successful in their new incarnation, then I'm sure that they'll eventually publish something that catches my eye eventually. Hey, Tokyopop did it and it only took them two years after they published their last volume of "Kindaichi" so there's hope for Kodansha yet!