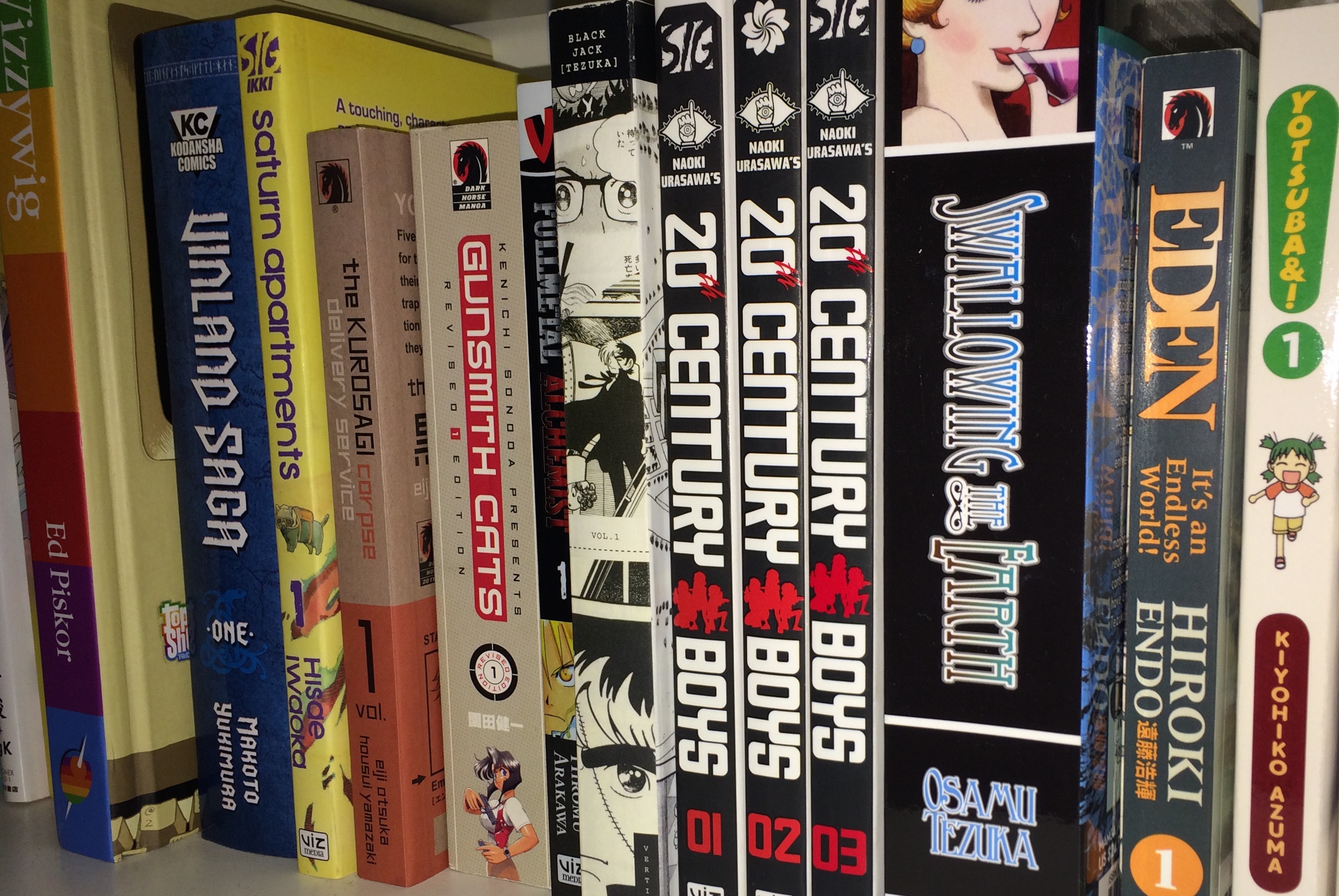 This volume of "Jack of Fables" finds the series in a position remarkably similar to what "Star Wars:  Knights of the Old Republic" was at the same point in its run (believe it or not).  Both series had/have concluded the story they began telling in the first volume and used/are now using the time they have left to wrap up lingering plot threads.  Each series also ended/is set to end at 50 issues, so is it coincidence or... no, it's probably just coincidence.  Anyway, while "KOTOR" finished out its run in style, "Jack of Fables" is winding down with an amusing, relatively inconsequential riff on the nature of heroism.
In a move that I'm sure delights series writers Bill Willingham and Matthew Sturges to no end, the Jack that this series was founded upon is nowhere to be seen.  After all, these are the men who engineered a crossover with "Fables" simply for the reason that the main character of this book couldn't be bothered to thwart the world-ending forces he had helped unleash.  Then, in the previous volume he turned into a dragon and we were treated to the exploits of his son, the former Jack Frost, and his trusty wooden owl MacDuff.  The former now strives to become a true hero -- contrary to everything that his father stood for.  His ongoing hero quest takes him to a world that's ripped straight out of sci-fi's golden age, but still comes with the familiar fantasy genre trappings in the form of a legendary sword, a local witch, a treacherous king and a giant monster terrorizing the countryside.
You'll see the plot twists coming much sooner than the title character does, but that's actually part of the joke.  This volume's primary source of amusement comes from seeing Jack's utter obliviousness at recognizing the cliches of the genre he's in, compared to the rest of the cast who embrace them wholeheartedly.  As a result, he winds up being manipulated by everyone around him including the king who betrays him and tries to have him killed on three separate occasions.  Toss in some sentient robots, a cleverly hidden slaving operation, and a final conflict that's more of a grudge match between exes than anything else, and you have a successful recipe for silliness.
That said, while it is silly these events don't really make it to "laugh out loud" funny.  You're also left with the distinct impression that what's left of the plot was barely advanced at all.  Rather, Willingham and Sturges seem more concerned with taking the standard "disillusionment of the hero" story and giving it a good solid kicking.  It's obviously meant to show Jack that the world is more complicated than he thinks and that he can't just take people's words at face value.  Though this is a necessary step in his quest towards "hero-ness" -- and will undoubtedly come into play when the dragon-slaying begins in earnest next volume -- it didn't need five issues to be told.  There aren't nearly enough funny bits to compensate for the fact that the story is just an amalgamation of genre cliches, even if it's an intentional one.
Art is handled by regular artist Tony Akins, with Jim Fern pitching in on parts three and four, and its up to the series usual standards, though it doesn't offer any surprises or elevate the story itself.  The end result of all this is that it reveals the series to be on autopilot as it coasts towards its conclusion.  That's not necessarily a bad thing, but I can't help but be reminded how much more involved I was with "KOTOR" at the same point in its run.  To continue the metaphor, "Jack of Fables" hasn't embraced the Dark Side, but the Force is certainly not with this volume.