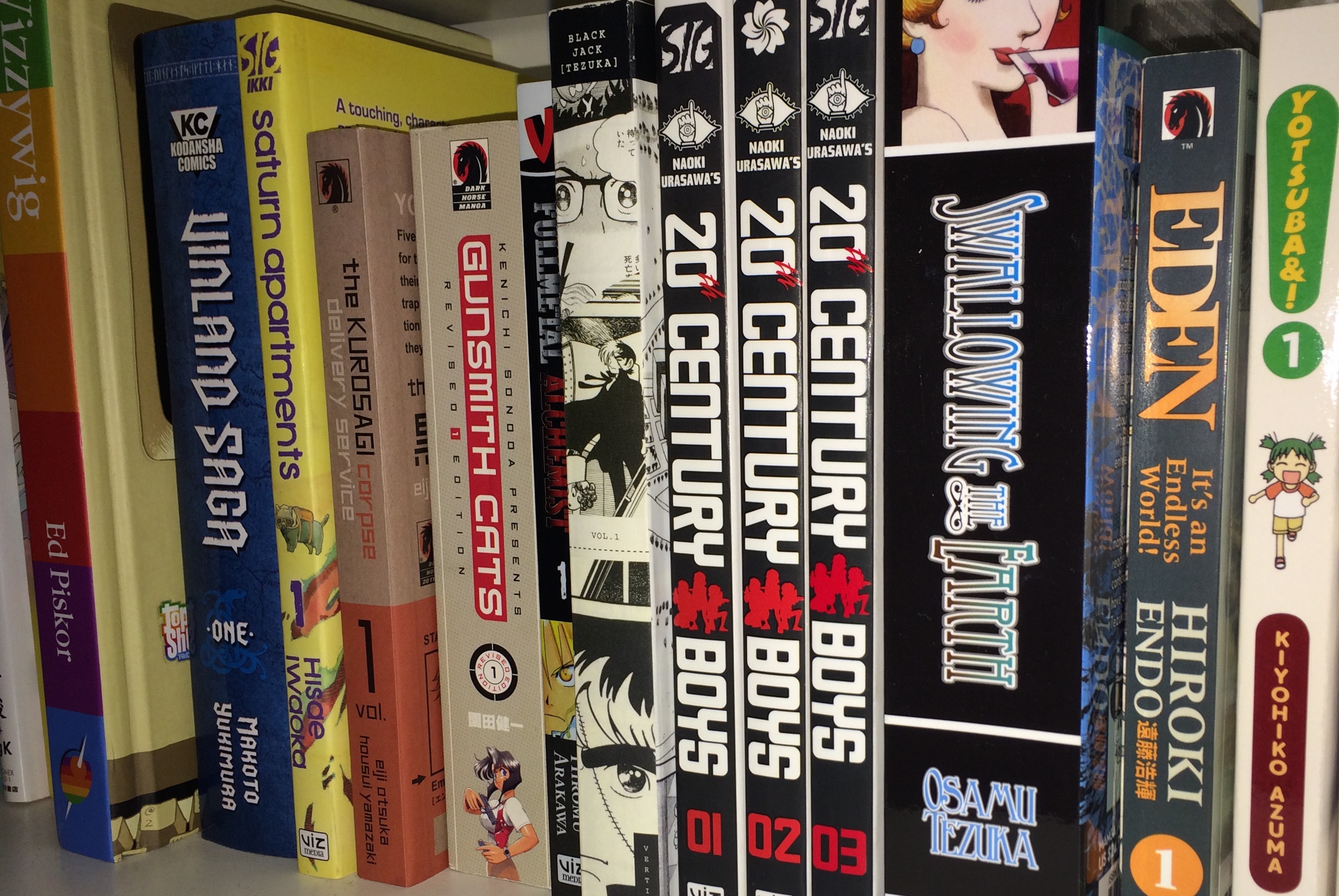 "The Wicked + The Divine" is pulling a fast one this month and is publishing a one-shot, "1831," that won't be included in vol. 4.  Which is also featured in these solicitations.  In the past, I'd have to see about picking up this issue at a convention or a trip to a comic shop.  Now that I've gone and embraced digital, I can just download this from comiXology for $4 when it comes out.  Or wait for it to be featured in another Image or Gillen/McKelvie sale on the site.  Or wait and see if it's collected in vol. 5.  Or wait and see if they do more of these and collect them all in a separate volume.  A real set of first-world conundrums if there ever was one.
As for the issue itself, it takes place in the late 19th century where a group of Romantic poets gathered in a mansion one night on Lake Geneva.  Because I've read "The Unwritten," I can guess with a fair amount of certainty that this was the night when Mary Shelley came up with the idea for "Frankenstein."  How this connects to the recurrence of the Godhead -- if this story even takes place during one of their times on Earth -- I cannot fathom.  Given that it's coming from Gillen, with art from Stephanie Hans, I'd certainly bet on it being good and clever.
Surgeon X #1:  The title character is a renegade surgeon in the midst of an "antibiotic apocalypse" and trying to stay one step ahead of the fascist British government.  It comes from documentarian/writer Sarah Kenney and artist John Watkiss.  They're not the biggest names in this series:  It's being edited by Karen Berger, the editor who gave us DC's Vertigo imprint and oversaw its output during its golden years.  It's thanks to her that titles like "Sandman," "Preacher," "Transmetropolitan," "The Invisibles," "Y:  The Last Man," "Fables," "And I could go on…" but when she takes the time to personally edit a new series, I'm going to take notice.
Glitterbomb #1:  Jim Zub gave us a comedic take on "D&D" tropes with "Skullkickers," action-fantasy based on Japanese culture in "Wayward," and now he's serving up some Hollywood-infused horror with this new title.  Farrah Durante has found herself in the place that no actress wants to be:  middle age.  Frustrated at an industry that prizes youth above all else, she winds up summoning a watery demonic force to extract revenge against those who have wronged her.  Sounds promising -- for a miniseries.  Given how his previous two series had more going on than their initial solicitations indicated, I would think that to be the case here as well.  Or it could just be a mix-up and this is actually a miniseries instead of an ongoing title.
Hadrian's Wall #1 (of 8):  Except that they do still indicate what's a miniseries and what isn't in these solicitations.  Okay.  This one is from co-writers Kyle Higgins and Alec Siegel, and artist Rod Reis.  An astronaut is murdered on the ship Hadrian's Wall and pill-popping detective Simon Warren is dispatched to find out whodunit.  Among the suspects:  His ex-wife.  I'll admit that the "pill-popping" and "ex-wife" bits sound a little contrived, but it's a sci-fi murder mystery.  "The Fuse" has shown us that these things can be great fun, with the right amount of worldbuilding thrown in.  Let's hope that Higgins and Siegel have taken all the right lessons from that series and left out the talking killer as well.
No Mercy #10:  One thing I didn't get around to mentioning in my review of vol. 2 is how neat it was to see the narrative split up between various characters here.  That's not a new thing, but the fact that some of the kids here will be going home and having to deal with the media circus and other fallout is.  It's kind of like having dessert served along with dinner, where both are delicious meals based around the suffering of teenagers in and returning from a foreign country.
Black Road vol. 1:  Brian Wood returns to telling stories about "Northlanders," and brings Garry Brown, artist of most of "The Massive," along for the ride.  A Vatican official is murdered while under the care of one Magnus the Black.  While trying to find out the reason behind this, Magnus uncovers a secret that could change the balance of power in Europe.  I'm intrigued, and the cover suggests that this is going to be the feel-good adventure of the year!
The Discipline vol. 1:  In which Peter Milligan and Leandro Fernandez try to show me that they can deliver better than what they served up with "The Names."  The story is ostensibly about a frustrated Manhattan housewife who, post-seduction, finds herself embroiled in a conflict between two otherworldly factions.  As this is coming from Milligan, it's likely a metaphor for something else.  Whether or not it'll be any good… Well, it's Milligan, so flip a coin?
Grizzly Shark:  Some would say that Ryan Ottley's decision to take time off from art duties on "Invincible" to tell the story of the world's most feared animal is a self-indulgent waste of his talent.  I'm not one of them.  I'll be plunking down my hard-earned money to see what kind of craziness Ottley can get up to with this ridiculous setup (Grizzly Shark kills people, lots of them, bloodily).  I don't ever want him to fully leave "Invincible," but he should feel free to take time off to follow his artistic muse.  So long as it leads in weird-ass directions like this one.
Head Lopper vol. 1:  The Island or A Plague of Beasts:  I've seen his covers, and two-page stories in "God Hates Astronauts," but writer/artist Andrew MacLean served up an interesting post-apocalyptic tale in "Apocalyptigirl."  In it, one girl tries to survive on Earth while trying to get some encrypted information.  There's beauty and bloody violence in her story, and it's never less than absorbing thanks to MacLean's expressive yet minimalist art.  Here, he takes on a "Conan"-style sword-and-sorcery setup with Norgal (the title character) and the nagging head of Agitha the Blue Witch as they set out to slay a sorcerer who controls the beasts that have overrun an island kingdom.  I was sold before I found out this was a 280-page collection at a $20 cover price.
East of West vol. 6:  I'll get around to reviewing vol. 5 eventually…
The Fade Out Deluxe Edition HC:  ...much in the same way that I'll get around to saying my piece on the entirety of this series at some point as well.  Man, I didn't think that I'd wind up putting it off for this long.  But other stuff just came up that I wanted to podcast about and…  Well, this deluxe collection of the entire twelve-issue series is advance-solicited for October.  Guess I'd better get around to talking about vol. 3 and the series as a whole before then.
Tokyo Ghost vol. 2:  Writer Rick Remender has said that the tenth issue of this series wraps up the story he wanted to tell for now.  I'm not sure if that's PR-speak for, "It's a convenient stopping point that also doubles as a series finale," or, "Murphy is so goddamn hot right now that I knew I had to wrap this up in ten issues because there's no way he'd be able to come back and do any more with the way his schedule is."  I like to think it's the latter.  Because Sean Murphy is a goddamn incredible artist and I doubt I'd be talking about this volume if it wasn't for the utterly stunning work he did in the first one.