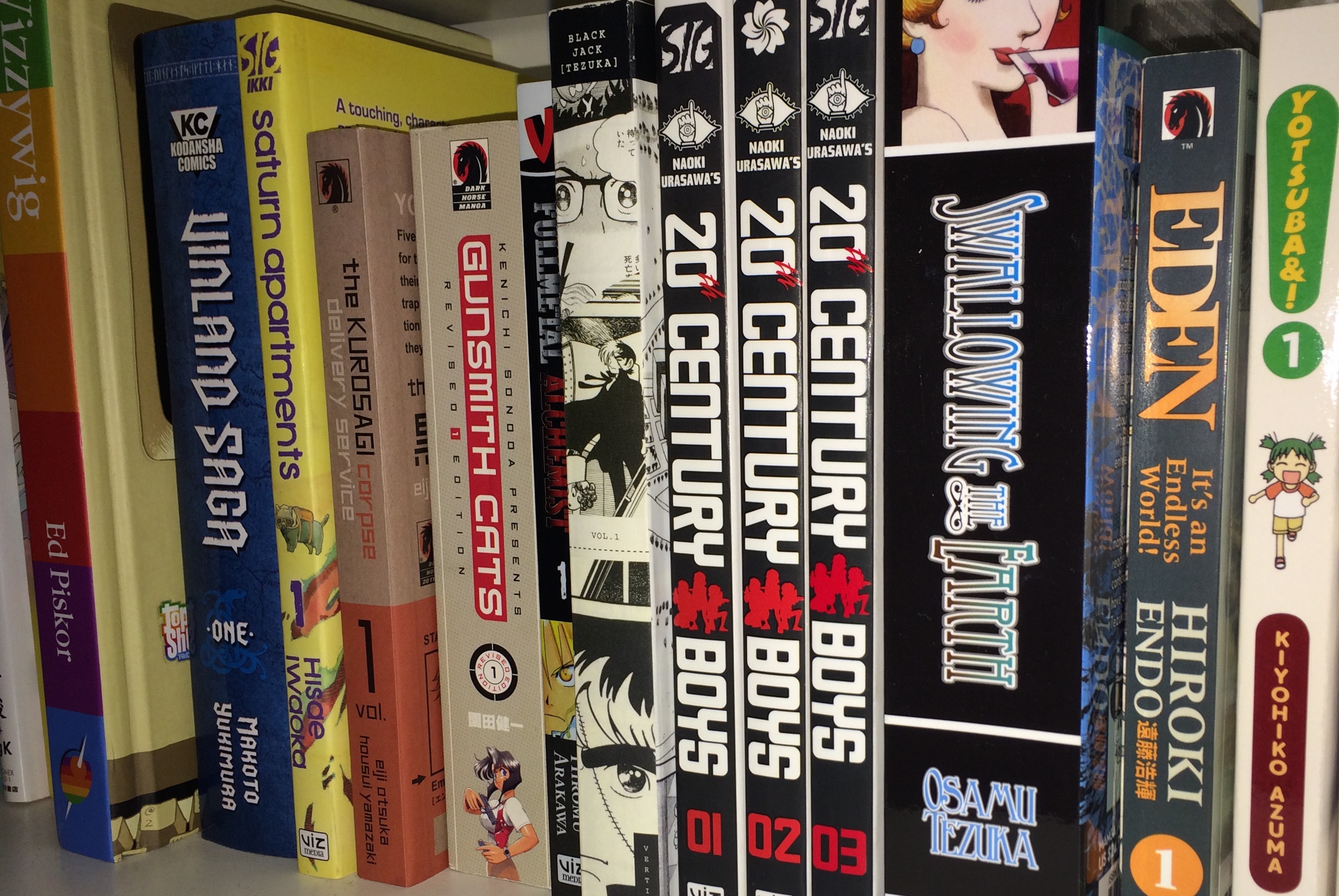 While the solicitations I riff on each month can be found in Previews Magazine, it was recently announced that Image will be offering its own magazine to complement it.  Titled "Image+," after a similar promotional magazine offered by the publisher back in the 90's, it will not only spotlight new releases, but offer new creator-focused content in the form of interviews, features, editorials, and preview pages of upcoming titles.  However, the real draw for the magazine's first year will be a new "The Walking Dead" comic from Robert Kirkman and Charlie Adlard.  While new "The Walking Dead" content from its creators is always welcome, these four-page comics will tell the origin of Negan.  That automatically makes me interested, even if the whole concept of "Image+" doesn't exactly scream "must-read" to me at the moment.  Maybe all this additional content will prove interesting and relevant as opposed to glorified self-promotion.  Right now, I'm just hoping that "The Walking Dead" comics will be collected in a one-shot sometime next year.
Renato Jones:  The One% #1 (of 5):  "THE SUPER-RICH ARE SUPER-F***ED" is the tag-line typed along the bottom of the cover for this issue.  Renato Jones is a vigilante out to make the richest of the rich pay for their greedy ways with violence.  It sounds like pure anti-capitalist fantasy, and the kind that I wouldn't mind indulging in for a bit of escapist entertainment.  Written and illustrated by Kaare Andrews, it's going to look fantastic and probably be worth checking out just for its action scenes.  As for the writing, well… the premise for this series sounds simple enough that it would be hard to screw up as long as you're onboard for what Andrews is selling here.
3 Floyds:  Alpha King #1 (of 5):  Here's where I'd make a big proclamation about this title being Brian Azzarello's Image debut, but he's only co-writing this series with Nick Floyd, someone I'm unfamiliar with.  It's about a couple of brewers in Munster, Indiana, who cook up a home-brew so good that it attracts the attention of the Alpha King and his minions from another dimension.  It's not the strangest setup I've heard, but it's so far out of Azzarello's usual offerings that I'm not sure if his involvement is a plus here.  Yet it does have two artists who are more than capable of bringing this craziness to life:  Simon Bisley and Ryan Browne.  Even if the story turns out to be underwhelming, I'm sure the art will deliver on its promise.
Mythic:  It's magic that makes the world go round in this series.  So what happens when magic goes wrong?  That's when you call in Apache Shaman Waterston, Greek Immortal Cassandra, and Cell Phone Salesman Nate to get it back on track.  I've only read a couple things from writer and sometimes artist Phil Hester, but "The Coffin" and "Deep Sleeper" were both quite good.  The art here comes from frequent Garth Ennis collaborator John McCrea, and crazy supernatural stuff would appear to be right up his alley.  Put it all together and this sounds like one to keep an eye out for in May.
Plutona:  Four kids discover the body of the world's greatest superhero in the woods one day, a discovery that threatens to tear apart their friendship and their lives.  [Insert smart-assed joke about this being the "hilarious, feel-good comic book read of the year!"]  Jeff Lemire writes and Emi Lenox illustrates.  Honestly, I'm on the fence about this one.  I guess it depends on how in the mood I'll be for something that's probably going to be well-written and illustrated, but depressing enough to only make me want to read it once.
Pride & Joy:  Between this, the soon-to-be-released "Bloody Mary" and the forthcoming "Adventures in the Rifle Brigade," it appears that Garth Ennis is determined to move all of his out-of-print creator-owned Vertigo work to Image.  I don't think there's any love lost between him and the publisher there.  Ennis has said in the past that the imprint is dying the death of a thousand cuts and doesn't represent the best deal for creators these days.  It's also worth noting that DC hasn't come to him or artist Steve Dillon for any new "Preacher"-related projects as that series hailed from the days when the company offered "real" creator-owned deals.  So DC wouldn't see as much return on finally putting out the apocryphal "Sex Detectives" special that was mentioned a couple times when the series was being published.  Speaking of which, it's unlikely that we'll see "Preacher" make the migration to Image so long as it remains in print at DC.  As the recent "Section 8" miniseries shows, Ennis isn't averse to working with the company so long as it's on a series he's interested in so he probably doesn't want to burn his bridges completely here.
Oh, and what about the miniseries itself?  I have it and it has been a looooooong time since I read it. It's about a single father whose criminal past comes back to haunt him in the worst way.  Given that I don't remember it being particularly bad or good, it's probably something that will be of most interest to existing fans (read:  completists) of the writer himself.
Deadly Class vol. 4 & No Mercy vol. 2:  New volumes from two series about really, really bad things happening to high school students.  Some of whom really deserve it too.  I'm very much looking forward to reading both, even if the stories they're telling appear to be too big for these next volumes.  Marcus in "Deadly Class" is in the middle of finals at King's Dominion and has a giant target painted on his back after all that he has done over the first four volumes.  Will Rick Remender and Wes Craig wrap all that up in five issues?  I'm sure it'll be entertaining to see them try.  As for the kids stuck in a foreign land in "No Mercy…"  Thinking back to that first volume, Marcus' situation doesn't seem all that bad in comparison.
Saga vol. 6:  After the time-jump from the previous volume, we pick up with Hazel entering kindergarten and her parents dealing with the disappearance of their daughter by getting over themselves and maturing into responsible adults.  Yeah, that last bit is just speculation on my part.  Stranger things have happened in this series, though…