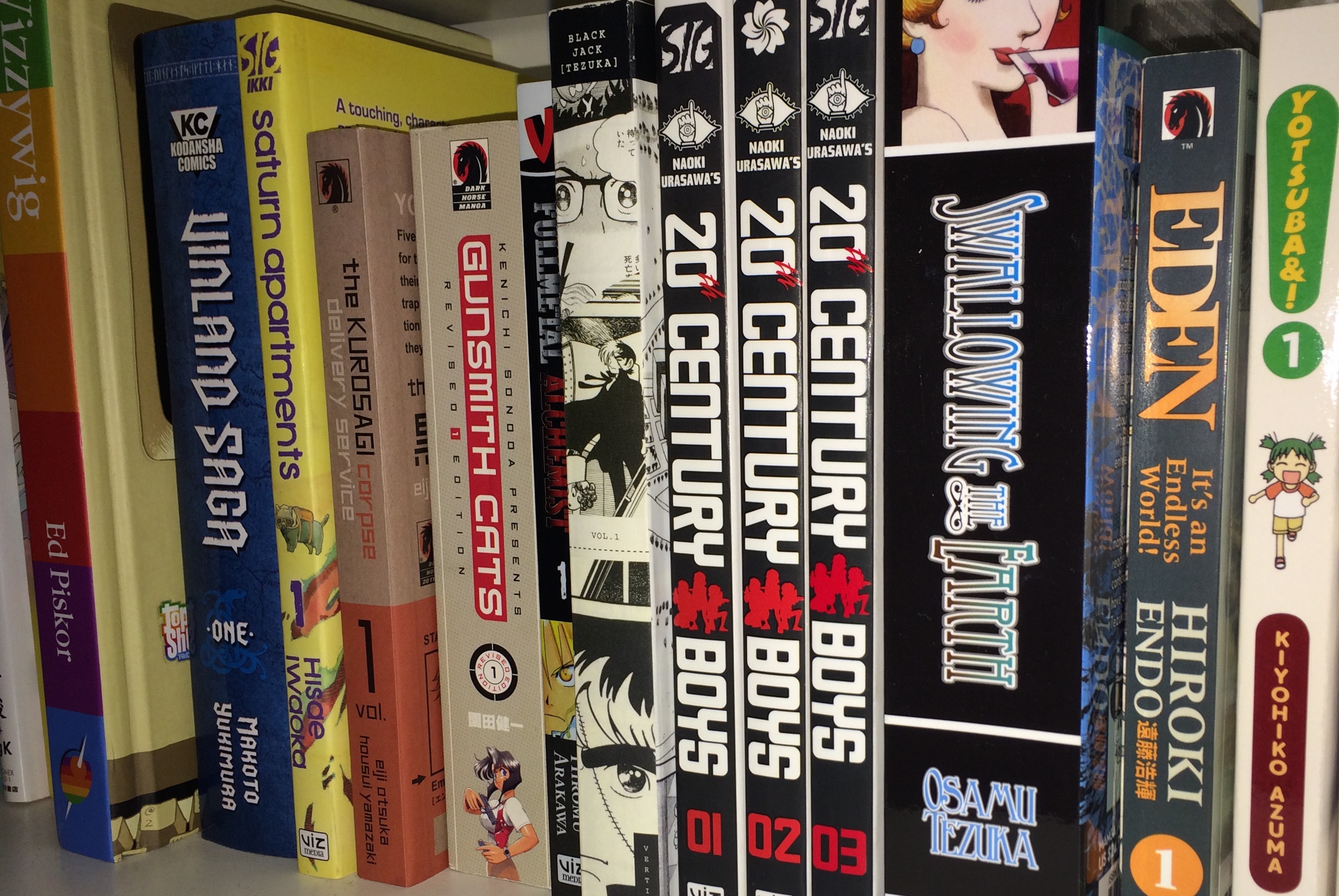 This is one of those months where the company launches a lot of new titles.  Which… doesn't make it too different from most of the past ones I guess.  Anyway, Ellis and Shalvey's "Injection" debuts here along with a few other titles that sound like they have potential.  There are a few that don't, but I'll just refrain from mentioning them here.
Injection #1:  After the success of their run on "Moon Knight," Warren Ellis and Declan Shalvey decided to take their partnership to Image for this new series.  Billed as the story of five scientists who "poisoned the 21st Century" and now have to live with the consequences of their actions, it's described as a multi-genre work.  Science-fiction.  Horror. Strange crime fiction.  Techno-thriller.  They're all here and are all within the writer's wheelhouse.  This is all well and good, but even if Ellis' work is still entertaining his rhythms in dialogue are starting to wear thin after all these years.  Nevertheless, I'll still be checking this out to see how everything fits together.
Mythic #1:  I felt like I was being trolled by the opening bit from the solicitation text here which tells us that science is a lie and an opiate for the masses.  Magic is what makes the world go round and when it goes wrong it comes down to the efforts of Apache shaman Waterston, Greek immortal Cassandra, and cellphone salesman Nate Jayadarma to set things right.  And keep us from knowing anything about it.  So it's basically a Weird procedural along the lines of "FBP" with a little "Men in Black" thrown in for good measure.  Coming from writer Phil Hester and artist John McCrea, I'm interested.  Particularly since Hester has shown himself to be a very imaginative writer on titles like "The Coffin" and "Deep Sleeper."
Sons of the Devil #1:  About an ordinary guy who finds out his family has a history with a deadly cult.  This comes to us from "Flash" and "Detective Comics" writer Brian Buccellato and artist Toni Infante.  Said to be told across multiple decades, the subject matter for this suspense story doesn't sound like something we see a whole lot in comics.  However, while it's described as a cross between "True Detective" and "Helter Skelter," "Orphan Black" is also thrown in as a comparison point as well.  That's an "odd man out" scenario, unless there's some kind of sci-fi element to this story that Buccellato is keeping close to his vest.
Valhalla Mad #1:  Joe Casey and Paul Maybury deliver a story about three warrior gods (who aren't Thor) visiting Earth with the intention of getting their drink on and having a good time.  Most likely involving lots of debauchery and property damage considering how these things usually tend to play out.  It sounds less boundary and/or envelope-pushing that Casey's previous work, but the party vibe sounds worth checking out here.  Just so long as it's a fun party for everyone and not just these gods, because I can see this turning very scary very fast if they're here to party at the expense of other humans instead of just with them.
Minimum Wage:  So Many Bad Decisions #1 (of 6):  The title pretty much sums up main character Rob's life pretty well.  It would appear that writer/artist Bob Fingerman's slice-of-perverted-life series wasn't meant to be an ongoing series and we'll be getting future installments of it as a series-of-miniseries.  We'll see how that works out.  As for this miniseries itself, the solicitation text lets us know the first issue will be dealing with Rob's first post-divorce birthday.  Sounds like a perfect setting for the self-lacerating kind of humor this series likes to inflict on its main character.
Peter Panzerfaust #25:  "Peter Pan in WWII" reaches its conclusion as interviewer John Parsons finally gets to sit down with Wendy Darling and get her take on the whole adventure.  It's nice to know that the series has a definite ending now.  Whether or not it'll get me to pick up the series through conventional means as opposed to finding the latest volume in a half-off bin at a convention remains to be seen.
Wytches vol. 1:  Scott Snyder and Jock give us a story about a family that moves to a remote New Hampshire town to escape past trauma and finds fresh horror waiting for them in the woods.  I'm not worried about Jock's side of the creative equation here -- the man has show with his work on "Hellblazer" and "Batman" that he can do horrific and creepy as well as he can do action.  No, I'm more worried about Snyder here.  The idea of creepy witches living in the woods is an old one, and he's going to need to dig deep in order to find a way to offer us a new spin on this particular trope.  Then again, simply relying on Jock to make this experience compelling on just a visual level might actually result in something worth reading too.
Death Vigil vol. 1:  The solicitation text from the first issue is reprised here and it still sounds amusingly irreverent.  You're encouraged to join the Death Vigil in their ongoing battle against the Primordial Entity, provided you're willing to die first in order to do so.  This comes from "Sunstone" writer/artist Stjepan Sejic and he injected a lot of winning irreverence and humor to his BDSM/romance series "Sunstone."  I'm hoping that he continues that particular formula for this new title.
East of West vol. 4:  Who Wants War?:  Collecting four issues of the ongoing series plus the sourcebook one-shot "The World."  This starts "Year Two" of the entertaining apocalypse-minded series and I'm just as eager to see where it goes as I am with all of Jonathan Hickman's series.  As to the question posed by the title?  The answer for this series is "Everyone."  Except Death, which is kind of funny when you think about it.
ODY-C vol. 1:  Matt Fraction and Christian Ward's genderbent sci-fi retelling of "The Odyssey" gets its first volume.  Eh, I figure I'll give this a shot.  Fraction's creator-owned work has always been more consistently entertaining than his corporate-owned superhero offerings.
Chew #49:  Do I really want to know what's being censored by the mosaic on this cover?  I'm not sure about that.  Maybe if I'm lucky it'll just be a roast chog instead of something I can't imagine…
Invincible #120:  Then, at the other end of the spectrum, we have this uncensored cover.  Even as someone who has read a lot of violent comics in his life, this image of Thragg in the aftermath of a horrific beating is something else.  I'm also surprised that Image is able to put out a comic with what looks like a man suffering from a punctured eyeball on its cover.  Then again, at least he looks to be fully clothed.  Because if it looked like he was naked in any way, then the public outcry would've already started.