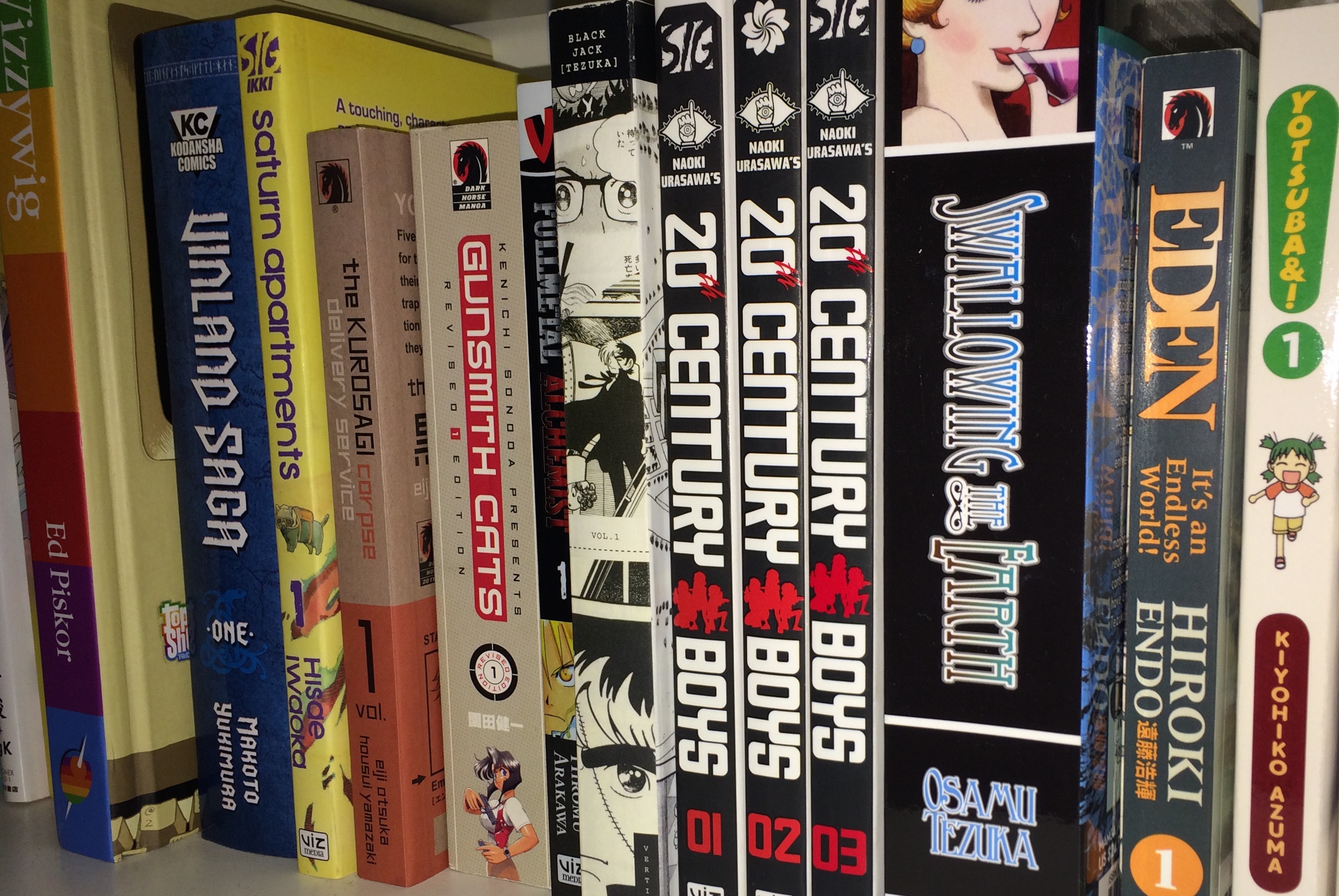 In the pantheon of late comics, "Nonplayer" is a special case.  There have been many series where there was a big fuss about the first issue, and then disappeared completely after delays destroyed its moment and/or people realized that what they had bought was total crap.  (This happened most often with a lot of Image titles in the 90's.)  With "Nonplayer," the first issue debuted to great acclaim for its art and story, whipped up a huge amount of buzz for creator Nate Simpson, and even got some attention from Hollywood along the way.  However, that first came out in 2011 and it took Simpson a year to complete it in the first place.  That it has been MIA ever since hasn't been all that surprising to me.
Then, back in December, Simpson posted a status update where he explained just what happened.  Read it and you'll see that the birth of his son was probably the least traumatic and disruptive thing that happened to him after that first issue came out.  I was also surprised to learn that the second issue had been finished and is featured in these latest solicitations from Image.  For me, I'm actually impressed that he's still sticking with his series after all these years and the wait between issues will make a fun bit of apocrypha once "Nonplayer" is finally finished and collected.  Because that's the only way I'm going to read it -- my respect notwithstanding, this is another example of why I wait for the trade.
Airboy #1 (of 4):  After his work on projects like the career-defining "Starman" and "The Golden Age," James Robinson became known for his love of Golden Age heroes and the kind of guy who could actually make them relevant for a modern audience.  It's a perception that has lingered around him ever since and one he seeks to implode with this work.  You see, while the title character -- an action hero from the 1940's -- does feature in this series, it's actually a work of metafiction that has Robinson and artist Greg Hinkle as characters in it as well.  The writer is portrayed as a down-on-his luck writer who responds to the idea of doing another Golden Age revival with an alcohol and drug-fueled bender.  When he and Hinkle regain consciousness the following day, Airboy shows up in their apartment to set them straight.  As you can see from this preview, that's going to be a more difficult task that initially imagined.  This certainly wasn't what I was expecting from the writer, but it defies my expectations in a way that really makes me want to read it now.
Starve #1:  Brian Wood teams up with artist Danijel Zezelj for a series about a cooking show.  Specifically, a cooking show named "Starve" that originally started out as a showcase for the skills of one Gavin Cruikshank and then evolved into an arena match that pits chef against chef for the amusement of their wealthy patrons.  How it got to this point is not explained, save for the fact that Gavin is now returning to put an end to his creation.  Being true to the spirit of your cause is a theme that has characterized a lot of Wood's works, from "Channel Zero" to "DMZ" and "The Massive."  The setup for this series sounds interestingly bizarre and the writer has the worldbuilding skills needed to make it work.  He just needs to convincingly set it up at the beginning to avoid a repeat of what has happened with "The Massive."
8House:  Arclight #1:  Speaking of worldbuilding, Brandon Graham has a shared fantasy universe that he's working with a number of female creators in order to bring to life.  First up is this series with his wife Marian Churchland about, and I have to quote this, "A lady of the blood house has had her mind trapped in a strange alien root-body. She's hiding on the outskirts of her kingdom until she learns that the alien monster pretending to be her has returned."  Utterly weird, yet pretty conventional at the same time.  That's par for the course in what I've seen from Graham to this point.  Should still be worth a read.
Astronauts in Trouble #1:  Originally published by writer Larry Young through the company that had combined their names, AiT/Planet Lar.  Brian Wood got his start here, as it was the original home of "Channel Zero," "Couscous Express," and "The Couriers."  I still have the collected edition of this series, which I found to be pretty underwhelming given the good things that people like Warren Ellis had to say about it.  Though it does feature art from "The Walking Dead's" Charlie Adlart, it also features some Matt Smith in his full-on Mignola knock-off mode.  This reprint does appear to be including material that wasn't collected in the edition I have, but I can't say that I'm all that motivated to check it out.
Sex Criminals #11:  The series returns with not one word about what this new arc will be about.  Instead, the solicitation text flogs the fact that 1000 of the issues for its initial print run will be blank ones "customized" by the series creators, either Matt Fraction or Chip Zdarsky.  Okay, good for the people who wind up with one of those.  This issue is also getting five variant XXX covers from "Scott Pilgrim" creator Bryan Lee O'Malley which is flogged with the words, "WHO KNOWS WHAT MAL WILL DRAW!!!"  Indeed.  I think I can wait and see if any of those covers are featured in the next collected edition.  Or, if I remember, I can always go on the internet after this issue comes out and see if anyone has posted scans of them.  I'm less interested in all of these cover shenanigans than finding out if Kegelface will finally get what's coming to her in this next arc.  Maybe future solicitations will have a clue.
Skullkickers #100:  Because it other publishers can renumber their series for an anniversary issue, why can't this one?  It's the series finale and writer Jim Zub has come up with a clever way to take advantage of this renumbering:  Ask the fans to tweet #SK100 with their suggestions for what happened in the 66 issues in between the previous one and this.  The best ones get immortalized in the series canon.  That's a contest I'd like to read the results for.  If they're not printed in the final collection, then I guess I have an issue I'll need to track down in the future.
The Autumnlands vol. 1:  Tooth & Claw:  I've heard this series described as an anthropomorphic "Conan," with the serial numbers filed off of course.  Given that writer Kurt Busiek gave us the best Dark Horse "Conan" stories -- I re-read "Born on the Battlefield" earlier this week and it still holds up -- I'm really okay with that.  Which is good because the solicitation text here really doesn't give me much more to go on.
The Fuse vol. 2:  Gridlock:  Vol. 1 was a great sci-fi police procedural and featured some fantastic worldbuilding.  It was also somewhat undone in the end with the final issue which featured a talking killer that spelled out EVERYTHING for the reader.  This next volume features terrorism, drug smuggling, and murder in the zero-g maglev racing circuit.  Sounds like a fertile environment for more successful worldbuilding.  Hopefully the talking killer trope will be left out of this arc.
Rumble vol. 1:  What Color of Darkness?:  If you'll recall, the first issue of this series had some solicitation text describing it as, "Louis C.K. meets Robert E. Howard in a David Fincher universe."  I still don't think that makes any sense.  However, the story is described here as what happens when a scarecrow god walks into a bar and drags an American city into a 10,000-year old grudge match.  That at least piques my curiosity, and the fact that it comes from "B.P.R.D." veterans John Arcudi and James Harren means that I will be picking this up when it comes out.
The Wicked + The Divine vol. 2:  Fandemonium:  In which this volume of the series about gods reincarnated on Earth as pop stars is described as being even grander than the first.  Because it contains six issues instead of five.  Publishers take note:  This is the best logic and I will not argue with it.  Learn from what Kieron Gillen and Jamie McKelvie are doing here.