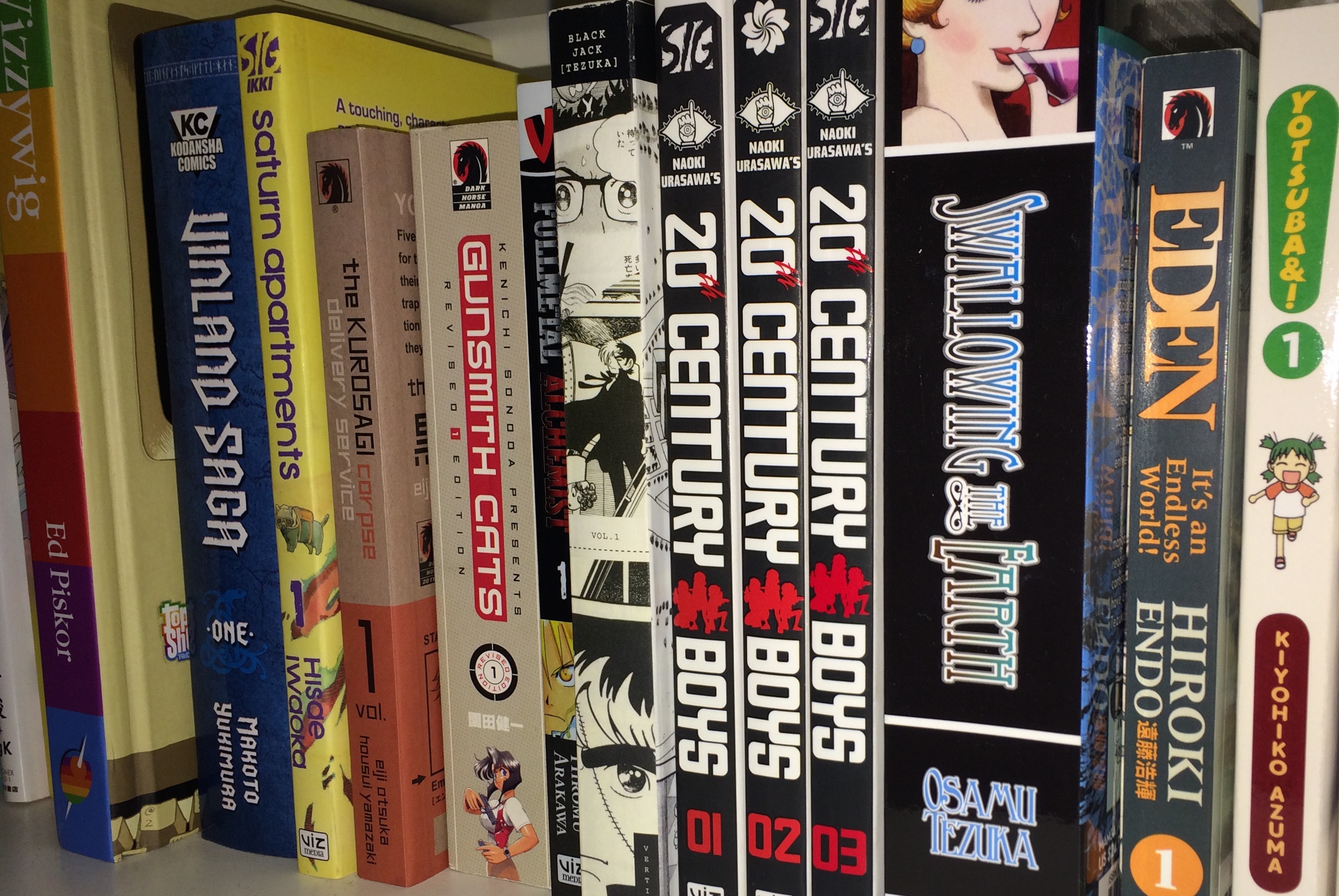 Image recently cancelled a large batch of comics that had been previously solicited.  The good news is that most of these titles were not on my radar, so no big deal. Unfortunately fans of titles like "Mirror" and "Southern Cross" are now going to have to deal with not finding out what happens in these series after their upcoming issues have been cancelled mid-arc.  "Sun Bakery" doesn't have that problem because the first three issues of its second arc have been given the axe. The cancellation of the most recently solicited issues of "Rockstars" and "They're Not Like Us" probably hurts their creators more because their second and third collections (respectively) were cancelled as well.  It's also worth noting that Image publisher Eric Stephenson writes "They're Not Like Us" so he's not getting any special treatment here.
The most disappointing news in this batch of cancellations for me was that issue #13 of "The Fix" was among them as well.  I've enjoyed this crime comedy from Nick Spencer and Steve Lieber and vol. 3 is currently set to come out in August according to Amazon.  What this tells me is that I shouldn't get my hopes up for a vol. 4 anytime soon. Though it's safe to say that poor sales contributed to the cancellation of all the issues mentioned here, "The Fix" was also a likely victim of Spencer's busy Marvel schedule.  All of the issues I've talked about could be resolicited at some point, but given that "Morning Glories" -- the title that put Spencer on the comics map -- is still MIA I wouldn't get your hopes up about "The Fix" coming back anytime soon.
Farmhand #1:  Rob Guillory, artist extraordinaire of "Chew," flies solo with this series about a literal organ farmer.  That's right, Jedidiah Jenkins grows all kinds of organs on his farm. It's a bizarre premise, but a fitting one considering Guillory's previous series.  Even though this will be his first time writing his own series, I think this will be worth a look for the art alone. "Chew" showed that Guillory is a phenomenal talent and the fact that we're getting more art from him with "Farmhand" is reason enough to be excited.
Unnatural #1:  Just your average series about an anthropomorphic pig girl who likes sushi, is stuck with a job she hates, and is currently living under a totalitarian regime that hates anything unnatural.  Which kind of makes you wonder what qualifies given that the title's protagonist is an anthropomorphic pig girl. This series comes to us from creator Mirka Andolfo, who has previously worked at DC on "Wonder Woman" and "Harley Quinn," and promises a fantasy thriller with a hint of sensuality.  It even has a variant cover from Milo Manara to back that last bit up in case you were wondering. Unfortunately, putting "hints of sensuality" and anthropomorphic characters together in one title is kind of a dealbreaker for me.
The New Lieutenants of Metal #1:  New from writer Joe Casey and artist Ulisses Farinas.  This title promises the most ass-kicking, head-banging assemblage of heroes around ready to face any and all crises with a maximum of volume and violence.  While Casey has always been the guy who does things differently for the sake of being different to me, he's also been a proponent of comics being brash and loud as well.  See "Butcher Baker the Righteous Maker" for additional reference. That seems to be the closest point of reference here given that the solicitation text has nothing about what kind of threats the New Lieutenants of Metal will be facing.  Farinas always delivers great art, so expect a proper blast of style over substance.
The New World #1:  Writer Ales Kot and artist Tradd Moore team up to give us a "Romeo & Juliet" series set after the second American Civil War.  Only this time the star-crossed lovers are "a straight-edge vegan hacker anarchist boy with a penchant for messing with the State" and "a chaotic, hedonistic cop with a reality TV show and a license to kill."  I cannot take this series seriously after reading those character descriptions, but the presence of Moore as the artist implies that I won't have to. He did draw the "Luther Strode" trilogy after all. So long as Kot is pitching this title as ridiculous and over-the-top as Moore's art can get then this series should be fine.
Rat Queens vol. 5 & Neon Static:  Big month for "Rat Queens" with the second volume of its second series and a special that throws the Queens into a cyberpunk world.  Seeing these solicitations reminded me that I have yet to get around to checking out the series after its relaunch. It was always a series I liked more in concept than execution and (ugly circumstances of the relaunch aside) starting over with a new #1 made sense after the end of vol. 3 ran things into the ground.  Time to see if vol. 4 will get me onboard the series for good or give me a reason to evict it from my library.
Days of Hate:  Act One:  The first half of the maxi-series from Ales Kot and artist Danijel Zezelj.  It's the downer inverse version of "The New World" as Kot and Zezelj tell the story of two lovers ripped apart in America, circa 2022, who wind up fighting on opposite sides in a conflict between the police state and guerrillas against white supremacy.  I sure hope this doesn't wind up being an accurate glimpse into the future of our nation! *rimshot* Still, this sounds like the downer read that our times deserve so long as Kot tones down his love of surrealism to give the story to us straight.
Sugar vol. 1:  Another spinoff, or "companion" book as the solicitation text puts it, to "Sunstone."  As with the previous such book, this is written by "Think Tank" and "The Tithe" writer Matt Hawkins, with Yishan Li providing the art this time around.  The solicitation text doesn't provide much to go on as it says the story is about two people who start a relationship as an arrangement but wind up falling in love anyway.  Which is basically how "Sunstone" turned out now that I think about it. I think I'll probably give this a pass until I see how the other Matt Hawkins-written "Sunstone" spinoff, "Swing," turns out.
Vs. vol. 1:  War is now a spectator sport and gladiator Satta Flynn is about to discover just how fleeting the spotlight can be.  I know that writer Ivan Brandon has been around for a while, but I'm hard-pressed to think of anything particularly noteworthy that he's been a part of.  What "Vs" does have going for it is art from Esad Ribic who has shown in his Marvel work, specifically his "Thor" stories with Jason Aaron and "Secret Wars," that he can really deliver memorably epic visuals.  So file this one under "worth it just for the art" for now.
Curse Words vol. 3:  The Hole Damned World:  In which we're promised the history of the title place.  Which isn't as much of a selling point as you'd think considering we learned the most important thing about it in the final pages of the first volume.  Still, vol. 2 was a marked step up from the first one and I'm genuinely interesting in seeing how the conflicts it set up will play out. Will Wizord peacefully negotiate with the U.S.A. to get Margaret back?  Will Jacque Zaque actually get his kids back if he teams up with Sizzajee? Will Ruby Stitch find a way to get her powers back? All this and more in the third volume of "Curse Words!"
Descender #32:  Final issue.  I'm not expecting much from the final volume of this series, so we'll see if it can clear that low bar.  That said, I think I would've enjoyed the title more if Dustin Nguyen had drawn the cast of the series like he does in this variant cover for the duration of its run.
Manifest Destiny vol. 6:  Fortis & Invisibilia:  Now this is how you write a solicitation, "If Meriwether Lewis hopes to reach the Pacific coast, he must learn an important lesson: Don't listen to the voices in your head."  Short, witty, and indicative of the story in the volume (particularly to those who have read vol. 5). I'm also glad to see that this volume exists since the buzz around the series has become rather quiet of late.
Outcast by Kirkman & Azaceta vol. 6:  Invasion:  The slow burn of this series was in danger of turning soporific with vol. 5.  While it's clear that Kirkman still has a plan for the direction of "Outcast," this series really needs to liven things up if it wants to keep my attention.  More plotting that feels seat-of-your-pants as opposed to checking things off boxes would be nice.
Regression vol. 2:  Disciples:  The first volume ended with the introduction of an unexpected threat that didn't undo the progress made towards resolving the protagonist's possession issues.  It was the best part of what was otherwise a predictable and formulaic, but well-illustrated, volume. My gut tells me to expect more of the same with vol. 2, but I'm holding out hope that writer Cullen Bunn has some tricks up his sleeve to make this second volume more surprising than the first.
Thief of Thieves #38:  Wow.  Even though the previous volume left off on a cliffhanger, I was expecting it to remain unresolved given the declining sales and interest in this once-hot title.  Better still is that this is billed as the start of the title's final arc, which is about all the patience I had left for it. Regular writer Andy Diggle is out, and Brett Lewis is in.  While the change in writer for the final arc doesn't exactly fill me with confidence, Lewis' "The Winter Men" was a solid read and I expect that part of the reason for the long break between issues was to get him caught up/acclimated to the series.  At least Shawn Martinbrough is still onboard as the series' artist so things will look good as Redmond and company ride off into the sunset.