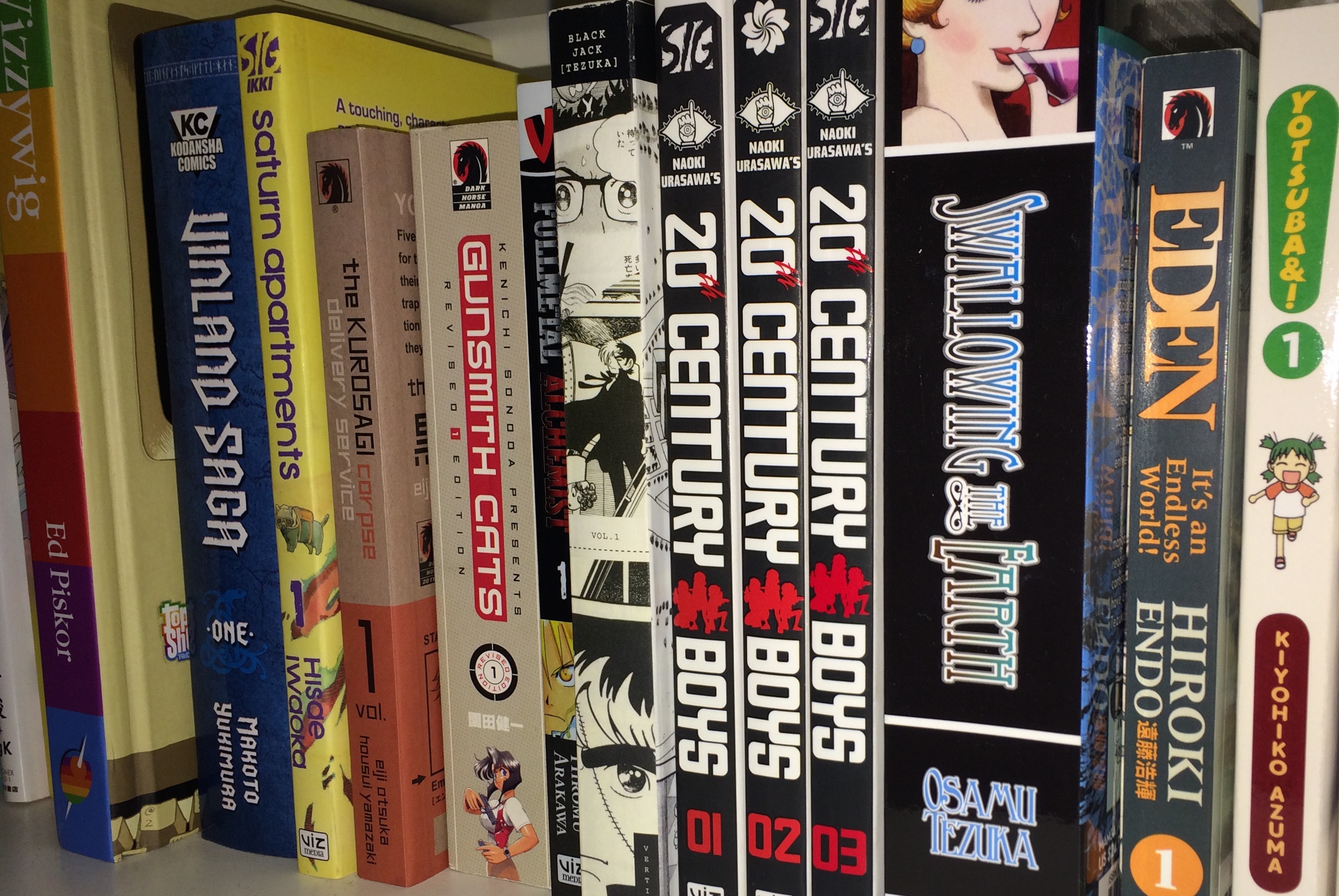 Writing the first issue of a new comic is one of the most difficult things a writer can do in this industry.  There's the establishment of the core cast, setting up and then upending the established status quo, and providing a compelling hook that has the reader coming back for the second issue.  A good first issue buys you the opportunity for your comic to succeed, and a comic may never find its audience if it debuts with one that simply just "okay."  I mention this because Brian Vaughan has shown over the years that he is REALLY good with first issues.  Remember the moment when we found out that Yorick Brown was the last man on Earth in "Y:  The Last Man?"  Or when it was revealed that Mitchell Hundred had prevented one of the twin towers from collapsing in "Ex Machina?"  Even if I'm not as big a fan of it as everyone else, there's no denying that "Saga" wouldn't have become the phenomenon it is without that great first issue.
I mention this because Vaughan is giving us a new first issue in these latest solicitations.  His new series, with artist Steve Skroce, is called "We Stand on Guard" and is set 100 years in the future.  It involves the brave rebels of one country fighting off the giant robot army of another.  So far, so good.  The thing is that the country with the rebels is Canada, and the invading robot army belongs to the U.S.A.  When I heard this, the setup alone made me want to read more.  Given Vaughan's track record, I doubt I'm alone in expecting this to be really good.  At least in his case, we'll know for sure once the first issue hits in July.
Island #1:  Brandon Graham, Emma Rios, Ludroe, Kelly Sue DeConnic, and more (I'm assuming here) team up to give us a new monthly comics anthology.  What sets it apart from the likes of Dark Horse Presents is that it's oversized, has over a hundred pages of content (for this issue), and will set you back $8.  There's no description of the series being featured here, but the creators involved should give you a pretty good idea if this is for you or not.  Worth noting is the fact that while DHP continues today in a slimmed-down, less-pricy format, its previous incarnation -- offering around 80 pages for $8 -- lasted three years.  So you're not going to want to write this off due to its format at any rate.
Wolf #1:  From "Zero's" Ales Kot comes a series that is described as blending the crime noir thrills of "True Detective" with the mythical stakes of "Sandman."  That it features a protagonist who is pitched as "a hard-boiled paranormal detective with a death wish" has me wondering if the person who wrote the solicitation text left out a "Hellblazer" comparison to avoid any comparisons between John Constantine and Antoine Wolf, the protagonist of this series.  I think it's a comparison worth making, especially since this series looks to cover ground that title only hinted at through Constantine's relationship with his niece, Gemma.  In this series, Wolf finds himself looking after a teenage girl who might be the key to the upcoming apocalypse.  Yeah, I'll admit it.  The idea of "Constantine as surrogate father figure" is serving as a surrogate for my interest in this title, even if that may not be what Kot is going for here at all.
Bloodstrike #1:  Rob Liefeld revives one of his old series, returning to it as an artist and a writer.  I'm staying far away from this.  My only interest at this point is seeing if the creator's time spent working for DC has instilled enough discipline in him to get this title out on a regular basis.
Bitch Planet vol. 1:  Extraordinary Machine:  Writer Kelly Sue DeConnick and artist Valentine De Landro's sci-fi women's prison comic gets its first volume.  Words like "critically acclaimed" and "vicious satire" are used in the solicitation text while analogies such as "Margaret Atwood meets 'Inglorious Basterds'" are made.  The analogy is not inspiring as "Basterds" is low-end Tarantino.  However, the book is about a women's prison in a sci-fi setting, and I'm all for seeing what kind of craziness that allows for.
The Last Days of American Crime HC:  Writer Rick Remender and artist Greg Tocchini's first collaboration is brought back into print.  We get no real description of the story beyond the fact that it's "critically acclaimed, smutty, sci-fi, and noir."  Given that this is a partnership that has since resulted in the thoroughly disappointing "Low," I have to wonder if they either worked their way down to it, or if all of their work together is just consistently depressing.
Skullkickers vol. 6:  Infinite Icons of the Endless Epic:  In which Jim Zub and Edwin Huang's comedic fantasy/fantasy comedy series concludes.  It was fun and I will miss the sound effects.  If you want a deeper analysis from that, you'll have to wait for the podcast this will likely warrant when it arrives in July.
Supreme:  Blue Rose:  You could call this another revival of a Rob Liefeld title, except that's not entirely true.  Liefeld may have created Supreme, but it was Alan Moore's work that actually made the character worth reading.  He used the character, basically a Superman knock-off, to tell the Superman stories he wanted without having to worry about editorial interference from DC or continuity.  Warren Ellis and Tula Lotay are building on that here as reporter Diana Dane is hired to find out just what happened to Supreme.  I'm mainly buying this because of Ellis' involvement, of course.  However, the fact that his collaboration with Lotay went well enough that they're planning on working together again is encouraging in regards to what I can expect to find here.
The Dying And The Dead #7:  This is the final issue of Jonathan Hickman and Ryan Bodenheim's "'Indiana Jones' with bedpans" series.  It had an extra-sized first issue and ends with a double-sized one.  One has to wonder that after the delays which plagued their previous series "Secret" if the creators decided to cram as much of the series as they could into as short a run as possible.  Whether or not this makes for a good read remains to be seen.  Given their previous work, I'm optimistic.