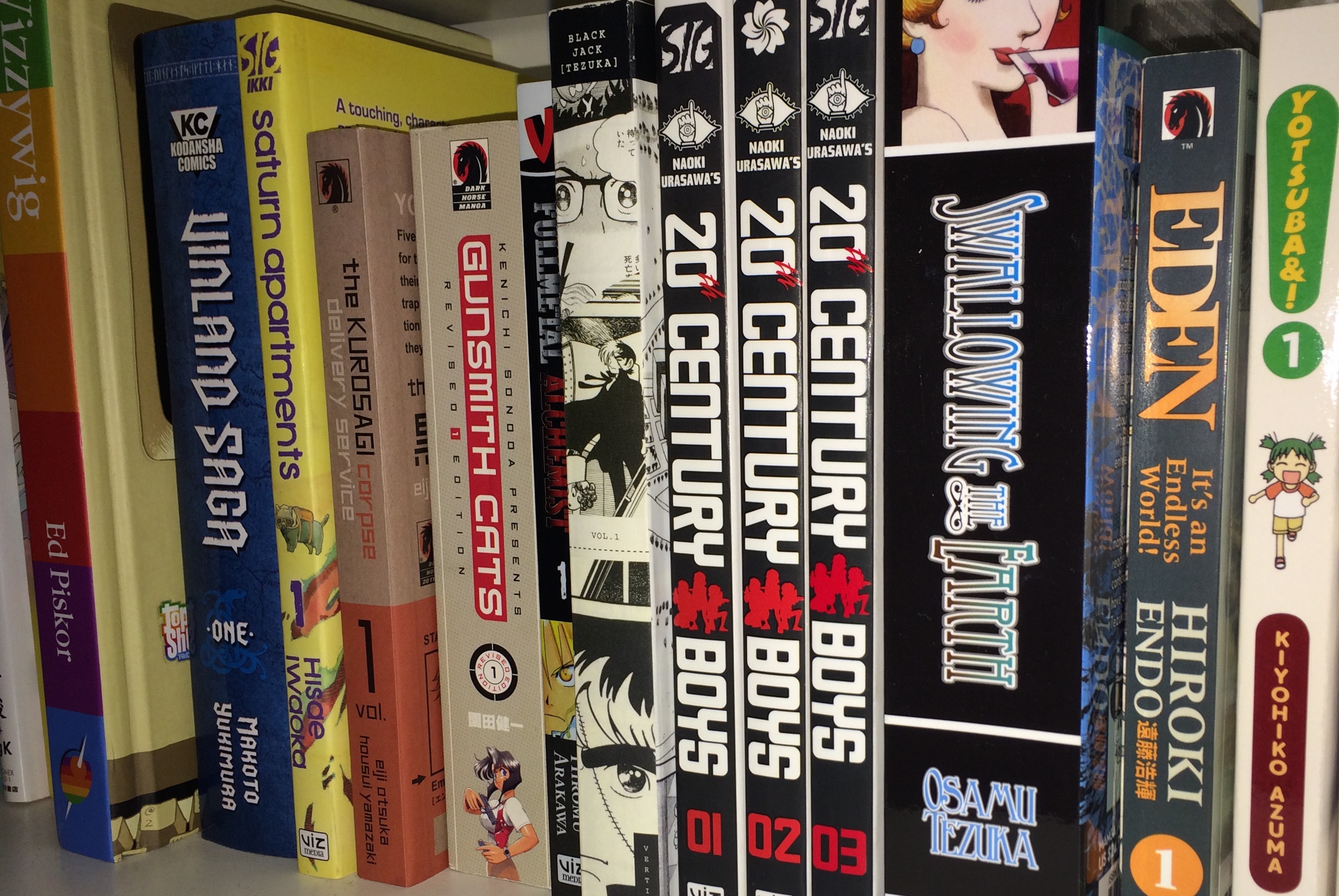 I really want to say that this is one more reason that collecting comics in the hope that they'll become valuable one day is for suckers, but…
The story goes that after "The Walking Dead" launched back in 2004 a "Museum Edition" (read:  oversized hardcover) of the first issue was created as part of a promotion for the Fear Fest Horror Con the same year.  Unfortunately, due to low ticket pre-sales, the con never happened and these Museum Editions were put into storage where they remained for a decade later.  Only one hundred were produced and they've since become one of the rarest "The Walking Dead" collectibles around.
Except that they're really just high grade fakes.  Or, at best, unofficial reproductions of the first issue of the comic.  Robert Kirkman's production company Skybound and Image weren't involved in the production of this comic.  Which likely explains why, if you actually look at this Museum Edition, it comes off as impressively half-assed compared to actual hardcover editions of notable comics.
Still, a copy of this comic did sell for upwards $3500 on Ebay after it was graded by PGX.  Bleeding Cool's Rich Johnston wrote an article about all this and included how he let PGX know how they were essentially selling a counterfeit comic.  PGX's response? They thanked him for the heads-up and continued to grade the comic, noting that it was a "counterfeit edition" on the bag. If you did pay for this then consider yourself a superfan of "The Walking Dead" comic, or something.  Whatever helps you sleep at night.
Leviathan #1:  New from "Chew" writer John Layman.  This is just your typical slice-of-life type series about a guy who goes out on a beer run, and while he's gone his friends but out some magical arcana and summon a demon from Hell.  A demon that's as big as Godzilla. After "Chew," I'm definitely willing to see where Layman is going with this. While it's too bad he couldn't reunite with artist Rob Guillory, who's busy with his own series "Farmhand," the series is still going to look fantastic it'll have art from "The Manhattan Projects'" Nick Pitarra.  Of course, Pitarra's involvement likely means we won't be seeing any more of that series for quite some time.
Cold Spots #1 (of 5):  New from writer Cullen Bunn, whose prolificness apparently knows no bounds.  It's about a father and husband who turned his back on his wife and child years ago only to find himself drawn back to them when it turns out his daughter has an unexplained supernatural power that causes spirits to stir around her.  Sounds fine, but for all of his prolificness Bunn has yet to deliver a genuine breakout title in terms of buzz or sales. The art is from Mark Torres, who is not known to me, so I guess I'll just flip a coin to see whether or not I'll pick this up once it's collected.
Crowded #1:  Charlie Ellison is living a quiet, normal life until she's targeted by a multi-million dollar campaign on the assassin crowdfunding app known as Reapr.  Unfortunately her financial situation is such that she can only hire the lowest-rated bodyguard on the rival Dfend app, Vita. Together, they're going to find out who's targeting Charlie and why before they wind up as some assassin's bounty.  This comes to us from writer Christopher Sebela who has written various superhero titles for DC, and done some creator-owned work like "High Crimes" over at Dark Horse. Ro Stein provides the art. It's an interesting enough premise, so I'll do my best to keep in mind once it comes out.
Curse Words Summer Swimsuit Special #1:  If the fact that this is a spinoff from "Curse Words" didn't clue you in onto how seriously you're supposed to take this issue consider that it's promising to show us a hogtaur in a speedo and an invisible wizard with a sunburn among other things.  It all sounds appropriately ridiculous, but it wouldn't surprise me if writer/creator Charles Soule snuck some drama into it as he's occasionally done with the main title. Series artist Ryan Browne sits this one out to let the always-welcome Joe Quinones have all the swimsuit-drawing fun.
Hey Kids!  Comics! #1:  New from that rascally old provocateur Howard Chaykin.  After the firestorm of controversy that greeted his last series, "The Divided States of Hysteria," the creator decides to dial things back a bit and give us a family-friendly superhero title.  ...JUST KIDDING! The master controversy-baiter is back with a history of the comics industry with the names changed to protect the innocent and the guilty and the rejoinder, "... althoug in the end everyone was guilty of something."  Chaykin has been working in the industry long enough that he's likely accumulated lots of interesting stories on its origins. So I'm definitely interested in reading his take on them. Charitably speaking, Chaykin is an acquired taste at this point in his career, but the only thing I can really see derailing my interest is if his take on the industry's seedy origins is attacked with enough evidence to destroy its credibility.
Deadly Class vol. 7:  Love Like Blood:  Bad news out of the way first -- this only collects four issues of the ongoing series instead of the usual five.  The good news is that IT'S ANOTHER VOLUME OF "DEADLY CLASS!" This has consistently been the best of Rick Remender's creator-owned titles and the previous volume ended with what is probably a career-best cliffhanger from the writer.  I've been waiting for months to find out how it's going to be resolved and the fact that this volume is slimmer than the previous ones isn't going to change that. That being said...
East of West vol. 8 & East of West #39:  It looks like "Deadly Class" isn't the only title delivering a slimmer-than-usual collection as we're only getting four issues of "East of West" in vol. 8.  There is precedent for this back in vol. 4, but that volume was also rounded out by the inclusion of a sourcebook. All vol. 8 is promising us is that we'll be catching up with the reunited Death and Babylon, which should still make for some fascinating drama and a potential beginning of the end.  Creators Jonathan Hickman and Nick Dragotta initially said that they were looking for "East of West" to run for around 45 issues and if that's still the case then the new arc that kicks off with #39 is likely going to be the final one. What should we be expecting from it? Probably Death dealing out lots of death if the catching-up with his son plays out the way I'm expecting it to.
Kill or Be Killed vol. 4:  The final volume.  According to the solicitation text vigilante Dylan has decided to commit himself to an asylum, but it doesn't sound like that's going to stop the demon that's been plaguing him from the beginning to let him off the hook.  I still think that the demon is a manifestation of Dylan's mental illness, though creators Ed Brubaker and Sean Phillips have done their best to make me question that assumption over the course of the previous three volumes.  I'm looking forward to seeing the issue finally resolved here, and to finding out whether or not Dylan is going to live through all this as well.
Sex Criminals vol. 5:  Five-Fingered Discount:  Apparently this is the rebound volume as the newly broken-up Jon and Suzie try to get back on their feet.  It's also the rebound volume in the sense that I'm hoping this series comes back from a more-depressing-than-it-should-have-been vol. 4.  As things in this volume are described as becoming "more dangerous and complicated" I don't think I should get my hopes up.
Stray Bullets:  Sunshine and Roses vol. 2:  As I was writing this, my latest order of comics arrived with vol. 1 of this series.  It looks like creator David Lapham decided to publish the entirety of "Sunshine and Roses" first before collecting the series in trade paperback form.  Why'd he wait? Most likely to maximize sales of the single issues first. If that worked out for him, then that's great. I'm just glad that the series is finally being collected after all this time.