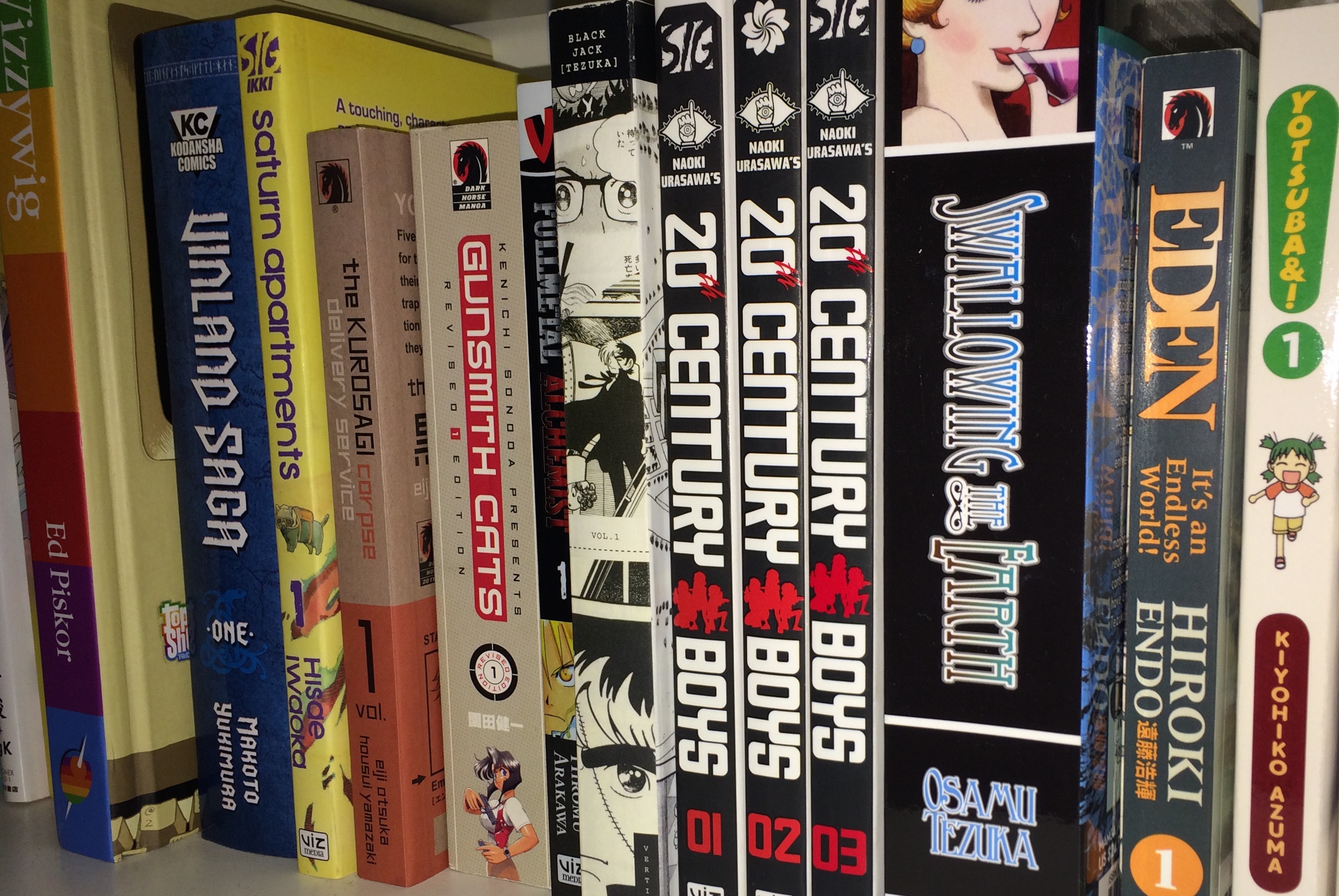 You know how Image has been cranking out acclaimed, sellout series one after another this year?  Well August is when the trades for a lot of these start arriving.  It's going to be a busy month for me...
Lots of talk about "buzz" after the break.
Black Kiss II #1: Howard Chaykin's rep these days is a lot like Frank Miller.  Back in the 80's and 90's it seemed that he could do no wrong with his Marvel and DC work along with his groundbreaking creator-owned title "American Flagg" (which I should've picked up before now, maybe this coming Comic-Con...).  Since the early aughts, though, most of his work -- creator-owned and otherwise -- hasn't really made a blip.  That said, I did like a couple of the titles he did for Vertigo:  "American Century" and the "Angel and the Ape" revamp, both co-written with David Tischman.  This title, however, is the sequel to one of his more notorious works.  I'm guessing the notoriety comes from the fact that the original was an "erotic" graphic novel full of naughty adult content.  Actual eroticism is extremely hard to pull off in any medium as too little is both annoying and deathly boring, and it's far too easy to overshoot the mark and head straight into porn.  The title is promising "the story behind the original story" which could be interesting, but means I'll have to read the first one before even considering this.
Glory vol. 1:  The Once And Future Destroyer: Part of the relaunch of Rob Liefeld's Extreme Studios, the character of "Glory" was his Wonder Woman analogue in the way that Supreme was his one for Superman.  The buzz on this has been good, though I've yet to read anything from its writer Joe Keatinge so he remains an unknown quantity here.  While buying something based on its hype is never a good idea, the fact that a character created by Liefeld is actually getting good buzz is enough to make me curious about how this turned out.
Guarding the Globe vol. 1: Remember when Invincible was out in space during the Viltrumite War?  It turns out that in order to fill the void he left behind a new Guardians of the Globe team was formed.  Picking this up is a no-brainer thanks to the "Invincible" connection, and Robert Kirkman's involvement as a co-writer.  That said, I'm amused at the fact that this is being offered in advance of an ongoing series with these characters.  After the six-issue mini-series suffered enough delays to make its production schedule resemble that of your average Marvel Icon title, you have to wonder what Kirkman and co-writer Benito Cereno have planned to make sure that doesn't happen to the ongoing.  At least, I certainly hope they have a plan.
Hell Yeah vol. 1:  Last Day on Earths: Joe Keatinge's creator-owned title about a kid who winds up embroiled in his universe's superhero culture after versions of him from other universes start showing up dead.  If "Glory" is as good as its hype, guess what I'll be buying next.
The Manhattan Projects vol. 1:  Science.  Bad.: Jonathan Hickman and Nick Pitarra's series about the true purpose of the title operation gets its first collection.  While the buzz for this has been good, I've had the good fortune to know next to nothing about the actual story or any events from the title itself.  I don't know how that happened, but I'm sure it'll make reading this that much more enjoyable.
The Milkman Murders HC: The weirdness and rot underneath the traditional image of America was a theme that popped up more than once in Joe Casey's definitive run on "Wildcats."  Here he takes a more explicit look at the rot -- at least, I'm guessing that's what the line "The horror of suburban life explodes in an orgy of mythic violence" refers to in the solicitations -- with artist Steve Parkhouse.  I missed this when it was originally published by Dark Horse seven years ago.  The fact that it's being offered again now... I guess it turned out to be more memorable than I initially thought.
Peter Panzerfaust vol. 1:  The Great Escape: Kurtis Wiebe is another writer who has created several series for Image that I have yet to read.  The one getting the most buzz is this, his recasting of "Peter Pan" in World War II-era France.  It's such a "Wait.  What?" premise that I feel compelled to check it out to see if he pulled it off or fell flat on his face.
Prophet vol. 1:  Remission: "King City's" Brandon Graham takes on the old Liefeld character with a variety of artists (and an issue he did himself).  I'm picking this up for the same reasons as "Glory," along with the fact that Graham has established himself in my mind as a talent to watch.  But can he actually tell a coherent, extended story?  Reviews for the individual issues have been great, but I've also heard that they've had very little to do with each other.  I have some theories about his actual skills, but those will have to wait until I've read this and his other collection, "Multiple Warheads."
The Walking Dead #101: So last month's milestone issue wasn't the end of the "Something to Fear" storyline?  Most series either use an event like that to either wrap up a story or start a new one to take full advantage of the obligatory sales boost.  Very rare is the title that soldiers on with its ongoing arc -- I think that it's only been done before in "Ultimate Spider-Man" and "Y:  The Last Man."  It takes balls for a creator to pull a move like that, and history has shown that Bendis and Brian K. Vaughan have some really big ones.  You can now add Robert Kirkman to that exclusive club too.