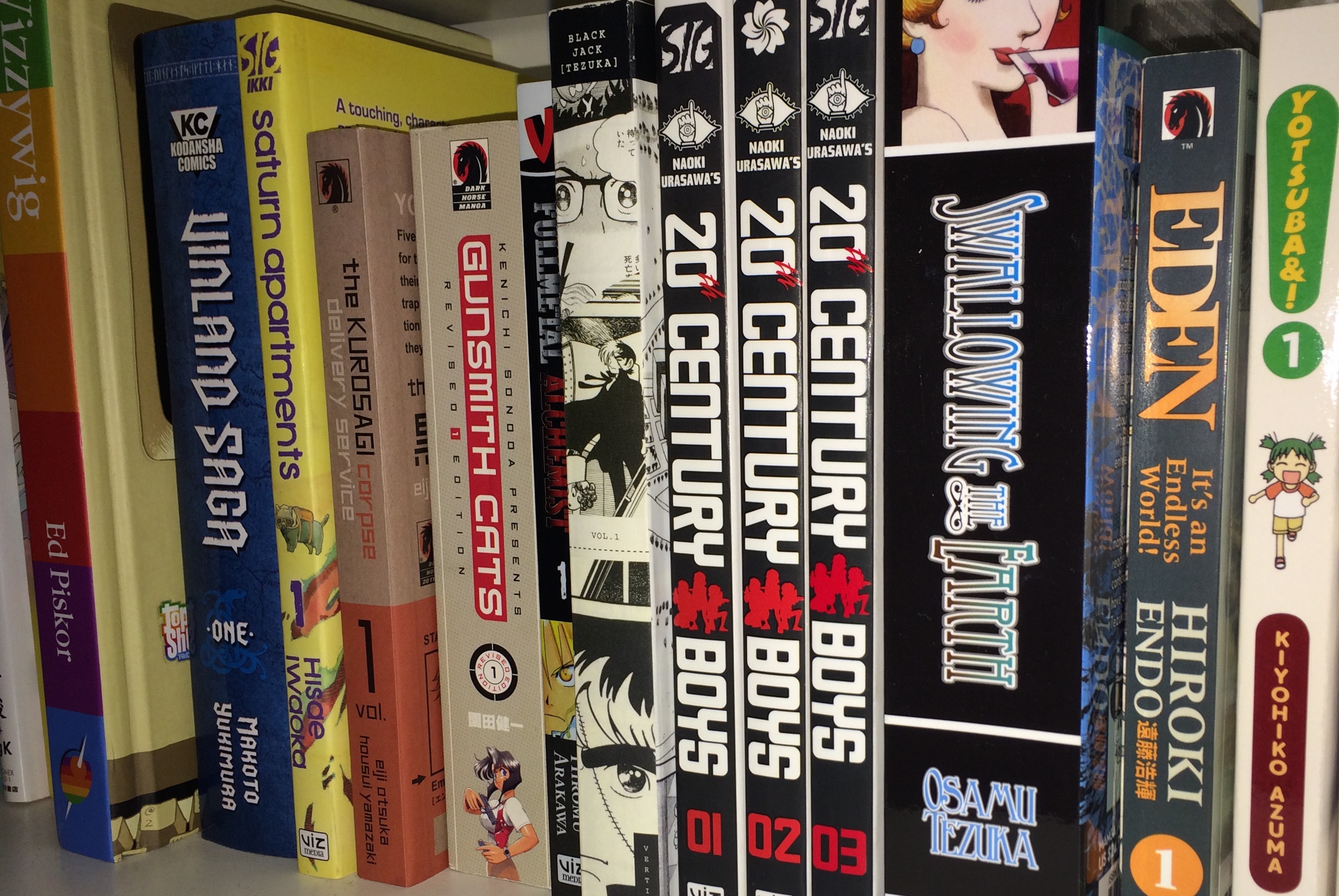 Above-the-Board Recommendation:
Decorum HC
It's not like you need to twist my arm to get me to buy anything written by Jonathan Hickman.  Especially when he's working with a great artist like Mike Huddleston.  They could be doing a comic about their respective grocery lists and I'd still buy the trade paperback.  In hardcover.  "Decorum," however, is something of a rarity in my recent comics reading experience.  This is because I'm going in mostly blind regarding its actual contents.  What art I've seen of the series suggests a sci-fi version of the setting from "Assassin's Creed IV" (the pirate one).  The plot, however, is an even bigger mystery because the solicitation of each issue of this eight-issue series, as well as this collection, has been accompanied by the same sentence:  "There are many assassins in the known universe, this is the story of the most well-mannered one."  I have nothing to go on besides this and the creators' reputations.  Which makes me very excited to dig into this (mostly) unknown quantity when it comes out.
Geiger #1:  This would be the point where I would say something like, "Hey DC Comics!  You could be publishing a creator-owned title from Geoff Johns and Gary Frank -- the creative team that has made you tons of money over the years with titles like 'Batman:  Earth One' and (ugh) 'Doomsday Clock!'  But you closed down the imprint which housed your creator-owned efforts, Vertigo, and now Image gets to publish it!  Sucks to be you!"  Except I don't think DC and their AT&T/Time Warner overlords really care about comics, creator or corporate-owned, at this point.
What about the comic itself?  It's set in a post-apocalyptic world where everyone is fighting everyone else just to survive, and Geiger is the one they all fear.  This is… definitely a setup.  My interest in this mainly comes from seeing a creator who has done corporate-owned titles for almost his entire career in comics, Johns, strike out for creator-owned pastures with one of his best collaborators, Frank.  It's an idea I want to support, even if this description of "Geiger's" first issue doesn't really inspire me at all
The Old Guard:  Tales Through Time #1 (of 6):  So, you've announced that your series-of-miniseries will be concluding with its forthcoming third miniseries (maybe) sometime later this year.  Yet there was recently a very successful movie adaptation of your series on Netflix last year.  How do you keep the series going without trying to extend it past its advertised finale?  If you're Greg Rucka and Leandro Fernandez, creators of "The Old Guard," then you call up your comics industry friends and see if they'd like to contribute stories to an anthology series featuring your characters' and their previous adventures!  First up are Andrew Wheeler and Jacopo Camagni, but future issues bost a truly incredible amount of talent with the likes of David Walker, Rick Burchett, Valentine De Landro, Matt Fraction, and Brian Michael Bendis.  This will be Bendis' first work for Image in over fifteen years after he and Michael Avon Oeming moved "Powers" to Marvel.  Will his work here herald a new era at the company now that DC has no interest in publishing his creator-owned comics?  We shall see.  Still, his involvement as well as those of the other creators indicated here implies that this is likely to be an anthology with a better-than-average ratio of successes to failures.
Jules Verne's Lighthouse #1 (of 5):  I don't know what the writer of "20,000 Leagues Under the Sea" and other classic sci-fi stories has to do with this new miniseries.  As the solicitation text tells us, it's about SPACE PIRATES laying siege to a SPACE LIGHTHOUSE crewed by three humans, an alien, and a nanny bot.  I'm down for that, and it's coming from writer David Hine, who has done good work in the past on titles like "Storm Dogs," even though I'm still waiting for its second volume after all these years.  Brian Haberlin provides the art and if the covers he's provided for the solicitations are anything to go by, we'll at least be getting some very distinctive art with this miniseries.
Deadly Class #45:  It took a little while longer than usual, but Rick Remender and Wes Craig's excellent series about teenage assassins in training returns for another arc.  Maybe its final arc?  I guess it depends on whether or not this next arc ends on issue #49 or #50.  The former implies that it'll kick off a new arc with #50, while the latter implies a new arc starting from that point.  Whatever the case is, it doesn't look like this new arc will be picking up directly from the cliffhanger ending of vol. 9.  That's because we've now entered 1990 and Marcus is now doing his level best to run away from reality.  Again.  Not that I can blame him, but do hope the focus shifts back to the events at King's Dominion as soon as possible.
Gideon Falls vol. 6:  The End:  When Bill Willingham ended "Fables," he came up with a novel way of doing it.  Knowing that the collected editions sold like gangbusters, he and regular artist Mark Buckingham stopped serializing the single issues at #149, and made issue #150 both the final issue and proper final volume in terms of length, format, and trade dress.  In short, he managed to convince all of us trade-waiters to finally buy a single issue of the ongoing series.  Since it was also the final volume, I didn't mind.
What does this have to do with "Gideon Falls?"  In November, creators Jeff Lemire and Andrea Sorrentino published the fifth volume of the series, which collected issues #21-26.  Then in December, they published issue #27, the extra-sized finale to the series.  Which meant that I'd have to buy that issue if I wanted to read the story.  That's certainly one way to get me to buy a single issue.  Except that now it isn't.  Vol. 6 is a collected edition of ONE ISSUE.  That's right.  Vol. 6 collects just issue #27, as well as some forty-odd pages of "behind-the-scenes extras" to pad things out.  All for $13.  Yeah, no thank you.  I'll just buy the digital copy of the final issue for $6 and be done with this series.  And likely Lemire for good.
Sunstone vol. 7:  Mercy:  Hey, it's been a while since we've seen one of these!  Stjepan Sejic's series about the intersection of love and S&M returns after an extended absence.  It's not an unexplained absence as he's been busy with certain projects at DC over the past year.  This won't be the case for the creator from now on.  Sejic has announced that he's done with mainstream comics for now and will be focusing on creator-owned work like "Sunstone" and some other projects he's teased as well.  I'm all for that because he's a creator that I'd follow just about anywhere.  Even if he decided to start drawing "Witchblade" again.