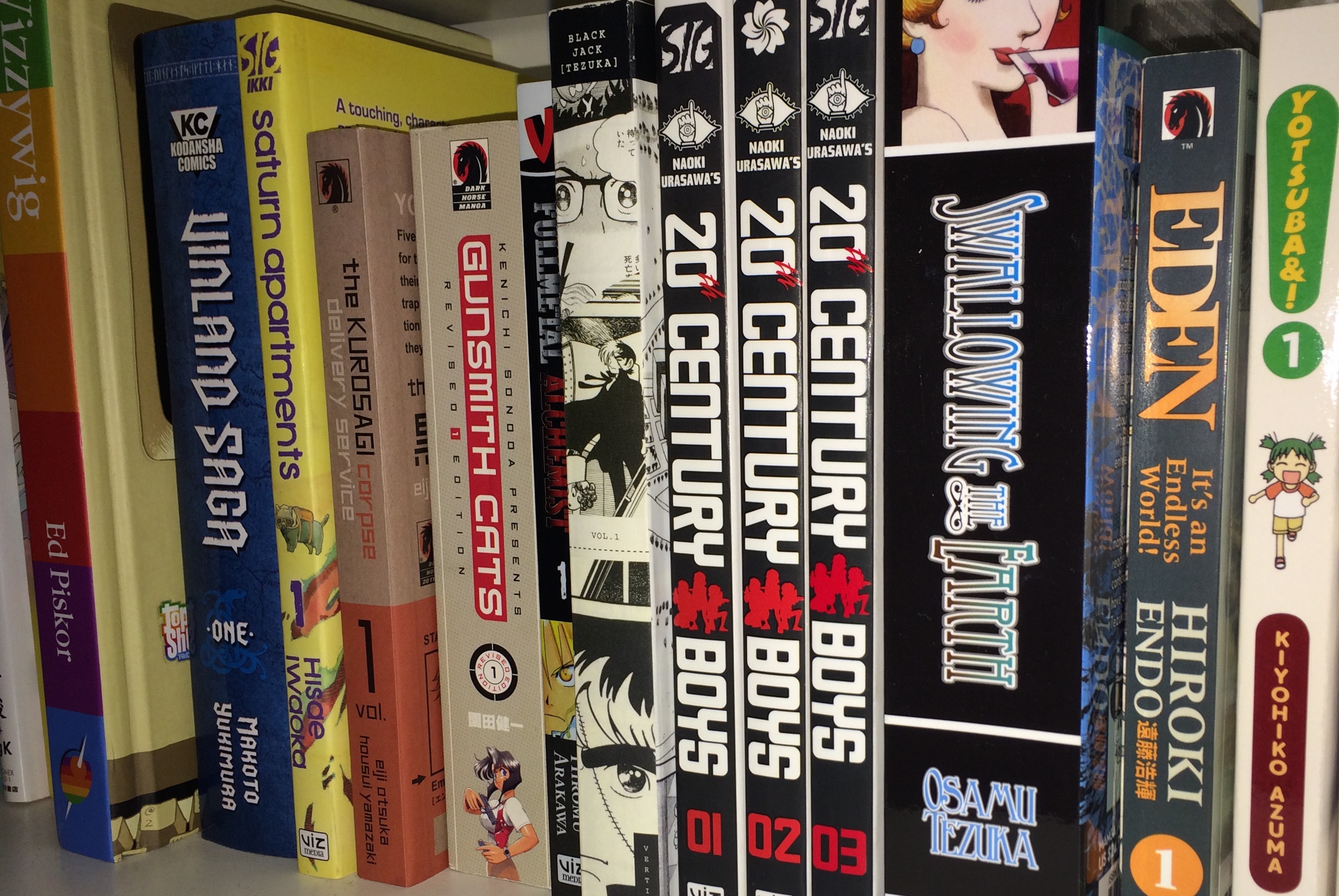 Are you looking forward to Robert Kirkman's new Image series "Oblivion Song?"  I've got some good news for you if that's the case.  You can expect the first six issues of the series to ship on time as solicited!  How do I know this?  Because Kirkman has already sent advance copies of the first volume to select retailers to show that the first six issues are done and they won't be on the hook for an incomplete series when it goes on sale.  It's a nice way to try and foster some confidence with retailers… and allow them to make a little extra cash on the side.  If you're thinking that some of these retailers have decided to try and flip these advance copies for as much money as they can get, then you'd be very right.  They're well within their right to and I'm sure Kirkman realized this was going to happen when he did this.  The "Advance Copy/Not For Resale" bits on the cover do make for a sweet variant edition.  At least, they will until the mass-market collected edition comes out in eight or so months and buyer's remorse sets in for those who paid $250 or so to read it before everyone else.
Analog #1:  The internet's security has been breached and it's no longer safe to transmit any data over it!  Now the only way for sensitive information to be relayed is through armed couriers called "Ledger Men" who carry briefcases with secrets handcuffed to them.  Wasn't this the plot of "Johnny Mnemonic" only with "hard drive in brain" replacing "briefcase with handcuffs?"  Given that I'm sure they still do the whole "briefcase with handcuffs" bit in real life today, this also sounds like a transparent attempt to give a high-tech makeover to an ordinary setup.  This is coming to us from writer Gerry Duggan and artist David O'Sullivan.  I'd like to give this the benefit of the doubt, but Duggan's epic fail on that first solo volume of "Deadpool" he did still colors my opinion of the writer.
Isola #1:  Two key parts of "Gotham Academy," co-writer/scripter Brenden Fletcher and first series artist/second series co-plotter Karl Kerschl, go the Image route with this story about the head of a royal guard trying to rescue his queen from a curse.  The cure lies on an island far away known as Isola, the land of the dead.  This sounds fine, even if the third key part of "Gotham Academy," Becky Cloonan, isn't involved here.  Points off for saying that this title is recommended for fans of Studio Ghibli and, by extension, Hayao Miyazaki.  If you're going to make a cross-cultural comparison like that, your series had better be damned good when it comes time to deliver on it.  That said, the bar for such comparisons is set relatively low since the last series I read which promised a similar comparison was "Extremity."
Crude #1:  For all the buzz that Steve Orlando has received as a writer over these past few years, I've yet to actually read anything he's written.  Yeah, I realize that's not a good look for me.  So I'm obviously going to correct this by stating my intent to check this out when it's collected, right?  Uh…  "Crude" is about one of those hitmen who is feared by all others in his profession.  However, unlike John Wick they didn't kill his puppy, they killed this hitman's son.  Now he's out for revenge.  It's a setup so standard that I can only hope it's camouflaging a massive twist in this first issue.  Garry Brown is handling the art, and that's a plus.  Still, I have this feeling that I'd be better served checking out Orlando's run on "Midnighter" or his Image OGN "Virgil" to see what he's capable of.
Skyward #1:  Joe Henderson, showrunner of TV's "Lucifer," and artist Lee Garbett give us a story where gravity on Earth has been reduced to a fraction of what it is now.  As the solicitation text makes clear, it's pretty cool because you can jump really high -- but not too high because you'll fly out of the stratosphere.  I'm reminded of Nono, a bit character from Makoto Yukimura's excellent "Planetes," who was raised in the low-G environment of the moon.  Nono wasn't able to visit Earth because she wouldn't be able to tolerate its gravity, but that wasn't a problem for her.  You see, the Moon is her home and Earth is just an interesting place she'd like to visit someday.  Is "Skyward" going to apply that same kind of logical thinking to its storytelling?  I have a feeling that it isn't.  Will it probably be an enjoyable read?  Maybe for anyone who isn't going to think about it in the way I have.
Fear Agent:  Final Edition vol. 1:  Beginning the process of collecting Rick Remender's first major creator-owned title, with art from Tony Moore and Jerome Opena, in two-in-one volume editions.  I thought it was fun at first.  Then it eventually revealed its main storytelling device to be grinding down protagonist Heath Hudson by having bad things happen to him one after another with nothing good to balance things out.  I gave up after vol. 4.  I'm sure this has its fans, and there are probably some Remender fans who are going to appreciate the value this edition offers.  My only hope is that they appreciate it after they're all caught up on one of the writer's good series like "Deadly Class."
Swing vol. 1:  Spinning off from the universe of "Sunstone" with creator Stjepan Seji's wife Linda providing the art, and "Think Tank" writer Matt Hawkins writing.  It's about a couple trying to recover the initial spark of their relationship by swinging with other couples.  I'm not sure how that's supposed to help, exactly.  Still, I'm willing to give it a shot after "Sunstone" proved that a lesbian BDSM-themed romance comic could have genuine depth to it.
3 Floyds:  Alpha King:  This is a comic book based on a beer.  For such a thing, it has a surprisingly good creative team involved with writer Brian Azzarello and artist Simon Bisley.  Much like his involvement in projects such as "Before Watchmen" and "The Dark Knight III" I'm betting that Azzarello's involvement was secured because he either viewed making a comic book about a beer as an interesting challenge or his paycheck had the right amount of zeroes on it.  Or maybe he just really likes the beer and they paid him in that.  Bisley, I imagine, was probably thrilled to get the opportunity to cut loose on a project that leans into his over-the-top style as this cover implies.  Is this something I'm actually going to buy?  *shrugs*  Maybe if I spot it at a deep discount or in a half-off bin.
The Gravedigger's Union vol. 1:  From Wes Craig, the artist of "Deadly Class" who'll be demonstrating his writing chops with this title.  Toby Cypress provides the art.  It's about a trio of gravediggers who are the only thing standing between us and a cult which wants to unleash some dark gods on our world.  It sounds like Craig is going for a horror-comedy absurdist tone with the titular union facing off against a witch who hates their guts, a former cult member who used to be the world's biggest movie star, yuppie vampires, steroid-zombies, and junk golems.  Oh, and they're not getting any overtime for this as well.  I'll be checking this out, if only to see if it's good enough to make the wait between new volumes of "Deadly Class" feel a little less burdensome.
Head Lopper vol. 2:  Head Lopper and the Crimson Tower:  Vol. 1 was a fun riff on "Conan"-style sword-and-sorcery storytelling which succeeded because of the style creator Andrew MacLean brought to it.  Now we're finally graced with vol. 2 as Head Lopper and (the head of) Agatha Blue Witch head to the Crimson Tower, a place of ancient evil which has finally opened its doors again after an age.  Expect plenty of things to deservingly lose their heads and to be entertained along the way, provided you were onboard with what MacLean was offering in the first volume.
Lazarus:  Sourcebook Collection:  Exactly what it says in the title.  If you're a fan of "Lazarus" and are looking to learn more about the families of Carlyle, Hock, and Vassalovka then picking this up should be a no-brainer for you.  Also solicited here is Lazarus #27 which is billed as a prelude to the next arc, "Fracture."  Remember when Jonah Carlyle was spared by his sister Forever?  Now we get to find out what happened to him next.  I'm sure it'll be a good read, even if the only way I'm going to be surprised by it is if we find out that he went on to live a good life afterward.
Royal City vol. 2:  Sonic Youth:  You know how some series will set up a central mystery and then make you wait volumes for it to finally be solved?  Not "Royal City," if the solicitation text is to be believed.  The first volume established the Pike family as one that is still struggling under the shadow of the death of their youngest member, Tommy, with the "how" and the "why" being left tantalizingly unexplained.  Vol. 2 takes place in 1993, during the last week of Tommy's life, with the promise of explaining the nature of his death and the sins that continue to plague the Pike family.  I realize that saying I'm excited to learn about Tommy's death sounds pretty morbid, but that first volume was a great example of creator Jeff Lemire at his best.