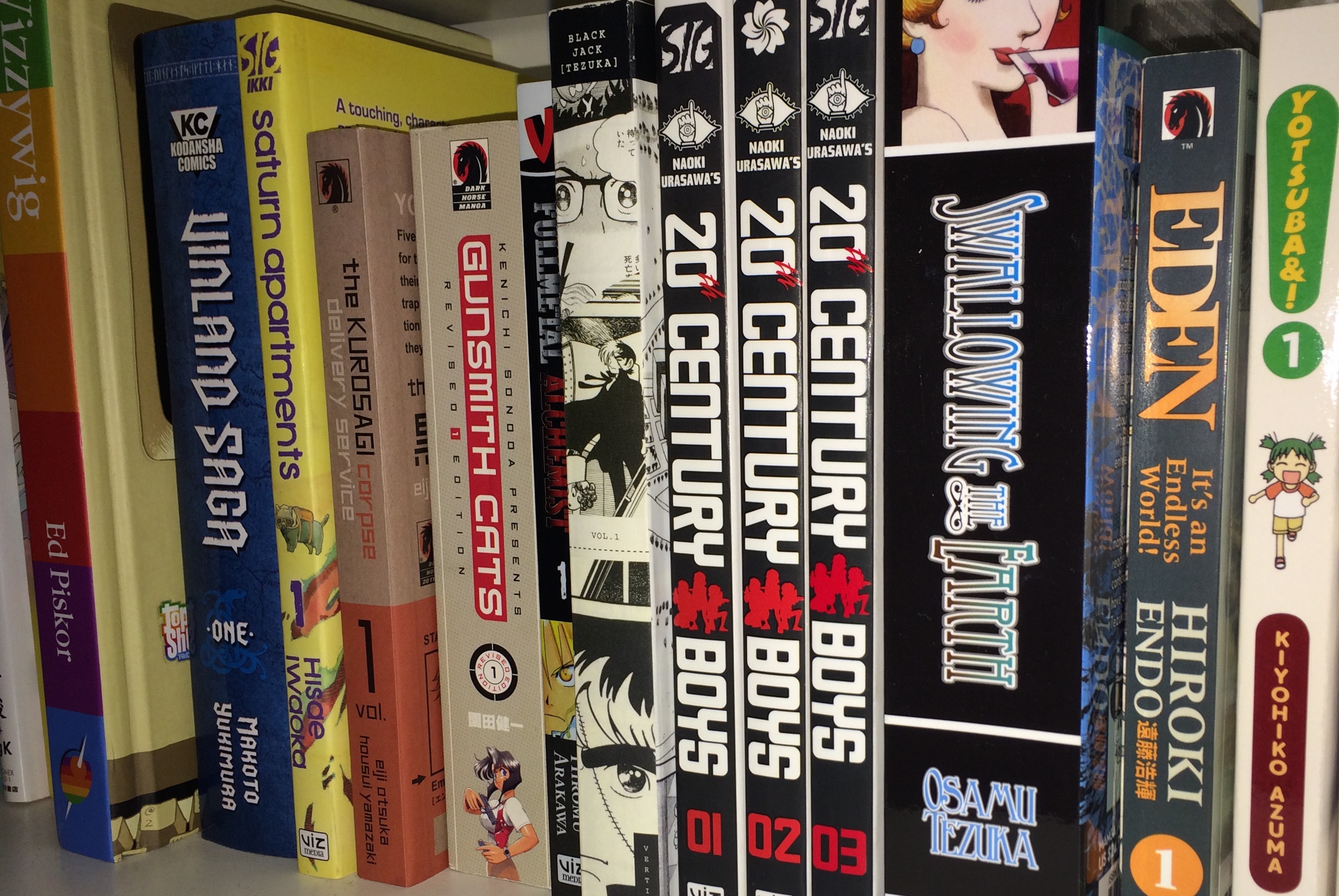 Above-the-Board Recommendation:
The Sandman Universe Presents:  Hellblazer #1
Oh, it's a new series from DC featuring John Constantine…  Wait, it's under "The Sandman Universe Presents" banner. So that means it's a Mature Readers book that's going to take place in the same shared continuity as the long-running "Hellblazer" series!  And it's even going to be written by Si Spurrier, a writer who seems like a perfect fit for the character and his universe.  Granted, I'm a bit worried about how the premise for this new series is more than a bit complicated: This version of Constantine is the one who was only featured for a couple of pages in the original "Books of Magic" miniseries as a casualty in the war that an evil Tim Hunter started in the future.  Somehow, he's found his way back to the present where Tim is just learning the rules of magic. It seems like Constantine has a binary choice to make, and I'm sure Spurrier has realized that too. I want to see what he's figured out and that's why I'll be reading this series.
Basketful of Heads #1 (of 6):  So after DC's new president dissolved Vertigo under the pretense that she doesn't like imprints and divvied up the company's output into three lines distinguished by the age ranges they're catering to, there's a new imprint at the publisher.  Hill House is a horror imprint managed by "Locke and Key's" Joe Hill who's also writing this miniseries with art by Leomacs. It's about a woman whose boyfriend is kidnapped by some criminals. The catch here is that she's not as helpless as you'd think.  She's got an enchanted Viking axe that can cut through a person's neck and still leave the head alive to talk. The problem is that she's going to come across lots of not-so-nice people in the course of getting her boyfriend back, and it's unlikely that their heads will have anything nice to say.  It's an impressively creepy premise, but really this series had me at "new horror miniseries from Joe Hill."
The Batman's Grave #1 (of 12):  Be honest, how many of you thought that I was going to give this maxiseries the "Above-the-Board" recommendation?  It is a new "Batman" story from Warren Ellis with art by Bryan Hitch, so obviously it's right up my alley. Still, there is such a thing as being "too obvious," so…   This is Ellis' attempt to get deep into the head of the Caped Crusader as he tries to solve a case with a corpse that has a half-eaten face. Not the most original of setups, mind you, but I honestly don't need more than that when Ellis and Hitch are involved.
Birds of Prey #1:  Brian Azzarello writes "Birds of Prey?"  That's an odd fit by any standard, even when you consider that he had a successful run on "Wonder Woman" a few years back.  This will either be as memorable as that series or a mistake that everyone will try to forget happened within a year.
The Joker:  Year of the Villain #1:  If I was at DC and managed to get horror film legend John Carpenter to write a "Joker" comic, I sure as heck wouldn't have him write it as a tie-in to their latest event.  Then I'd realize that he comes from a film background and probably wouldn't be writing the actual thing anyway, which is probably why he's working with "Borderlands" Anthony Burch as a co-writer here.  Philip Tan provides the art and who knows, maybe these two will actually give him a good story to draw.
Joker/Harley:  Criminal Sanity #1 (of 6):  Last month, the Jody Houser/Adriana Melo "Harley & Ivy" miniseries had the misfortune to go up against the Stjepan Sejic Black Label miniseries "Harleen" for my attention.  Now this month has bestselling prose author Kami Garcia and artists Mico Suayan and Mike Mayhew competing with both of them. It's also an alternate universe series where Harley is a forensic psychologist working with the GCPD who is haunted by the time she came home to find her roommate butchered by the Joker.  Now she's dealing with a new rash of crimes and has to determine how far she's willing to go to see the killer brought to justice. Sounds fine, but my attention for Harley projects is still taken. As for Joker-related projects…
The Joker:  Killer Smile #1 (of 3):  Trying to get into the Joker's head is a mistake.  Just ask Harley. Which is why I'm not optimistic regarding the fate of Dr. Ben Arnell and his family in this three-issue miniseries.  Best-case scenario is that the doctor finds himself just another notch on the Joker's belt as the Clown Prince of Crime finds his way out of Arkham again.  Worst-case is Ben finding himself to be the latest madman to walk Gotham's streets after he's killed his family. Here's hoping that writer Jeff Lemire and artist Andrea Sorrentino have found an interesting middle ground for the doctor to walk.  Hey, I wonder if Mr. Smiles would know?
Superman Smashes the Klan #1 (of 3):  One of the very best "Superman" stories happened in real life.  That would be when the character, at the height of his popularity, took on an organization just like the KKK in his radio show.  The Klan's reputation, popularity, and membership took an immediate hit as fathers were faced with the prospect of explaining to their sons why they dressed up like an organization that was fighting Superman.  Gene Luen Yang and Gurihiru aren't telling that story. Instead they're giving us one about Tommy Lee, whose family has moved from Metropolis' Chinatown District to the heart of the city in 1946. It's never easy for a young kid to move to a new place, except now Tommy's able to be closer to his hero Superman!  What does any of this have to do with the Klan? They're the bad guys in this story and it's a safe bet that Superman is going to have to rescue Tommy at some point. Whether or not this is all the story this miniseries has to tell remains to be seen, but I'm hoping the massive 80-page size of each issue has some more surprises in the ones that follow.
Tales From the Dark Multiverse:  Batman -- Knightfall #1:  Because if "Metal" taught DC anything it's that dark versions of their heroes sell (especially if they're Batman).  Scott Snyder and Kyle Higgins team up to give us this take on the story that broke the Bat. Only this time he wasn't able to get up again and now Azrael rules Gotham as "Saint Batman."  It's an appropriately ridiculous setup but I kind of love it for that and the writers did do good work together on "Gates of Gotham" so this might turn out to be entertaining. Even in spite of its edgelord self.
The Green Lantern #12:  From the solicitation text, "There's no GREEN LANTERN #13 next month…but writer Grant Morrison is crafting the next chapter of this story, and it's coming soon! Only there's no "Green Lantern" in the title. After the events of this issue, how could there be?"  Now that's how you write good solicitation tease.
The Books of Magic 30th Anniversary Deluxe Edition HC:  So in case you wanted to see that scene I was talking about in "Hellblazer" above, DC is offering two new versions of the story it was a part of.  One is just a new edition of the softcover, while the other is this deluxe HC with EIGHT MORE PAGES than the softcover. What do these eight additional pages contain?  Possibly the secrets to the darkest magick which turned Tim Hunter evil. But more likely to be sketches and process art from the four artists who contributed to this series:  John Bolon, Scott Hampton, Charles Vess, and Paul Johnson. All sarcasm aside, this is a fantastic story of a boy who learns firsthand about the power, rules, and price of magic.  Did I also mention it's written by Neil Gaiman? Because it is.
DCeased HC:  Tom Taylor, Trevor Hairsine, and Stefano Gaudiano give us DC's answer to "Marvel Zombies" and strike gold along the way.  Was anyone expecting this series to be as big as it was? I sure wasn't. I mean, I was expecting it to be good with Taylor at the helm, but to top the sales charts?  Not in a million years. Now it's time to see if this miniseries, and the one-shot interquel, is as good as or better than the hype.
Hellblazer by Garth Ennis Omnibus HC:  Behold!  The one Garth Ennis run that is actually not improved by the addition of Steve Dillon.  All respect to the late, great master storyteller, but drawing fantasy-based stuff was never his strongest suit.  Which is why the Will Simpson-illustrated first third of this omnibus is the best part. Also because it contains the very best "Hellblazer" story, "Dangerous Habits."  That said, because this omnibus is all-inclusive it also contains one of the very best Ennis/Dillon stories in "Heartland" as we get to see what life is like for John's girlfriend Kit when she finds her way back to Ireland and the family drama that awaits her there.  It doesn't really belong in a "Hellblazer" omnibus, but it's a great story and should be read by as many people as possible.
Superman:  Year One HC:  The best story attached to Frank Miller's name in the last decade was "The Dark Knight:  The Last Crusade" which, like this revisionist take on Superman's earliest years, had art from John Romita Jr.  "The Last Crusade" also had Brian Azzarello as a co-writer, so I'm not 100% sure that this is going to represent a further return to form for the once-great Miller.  Am I going to spend $30 to find out? Probably not. Would I spend $15? Possibly…