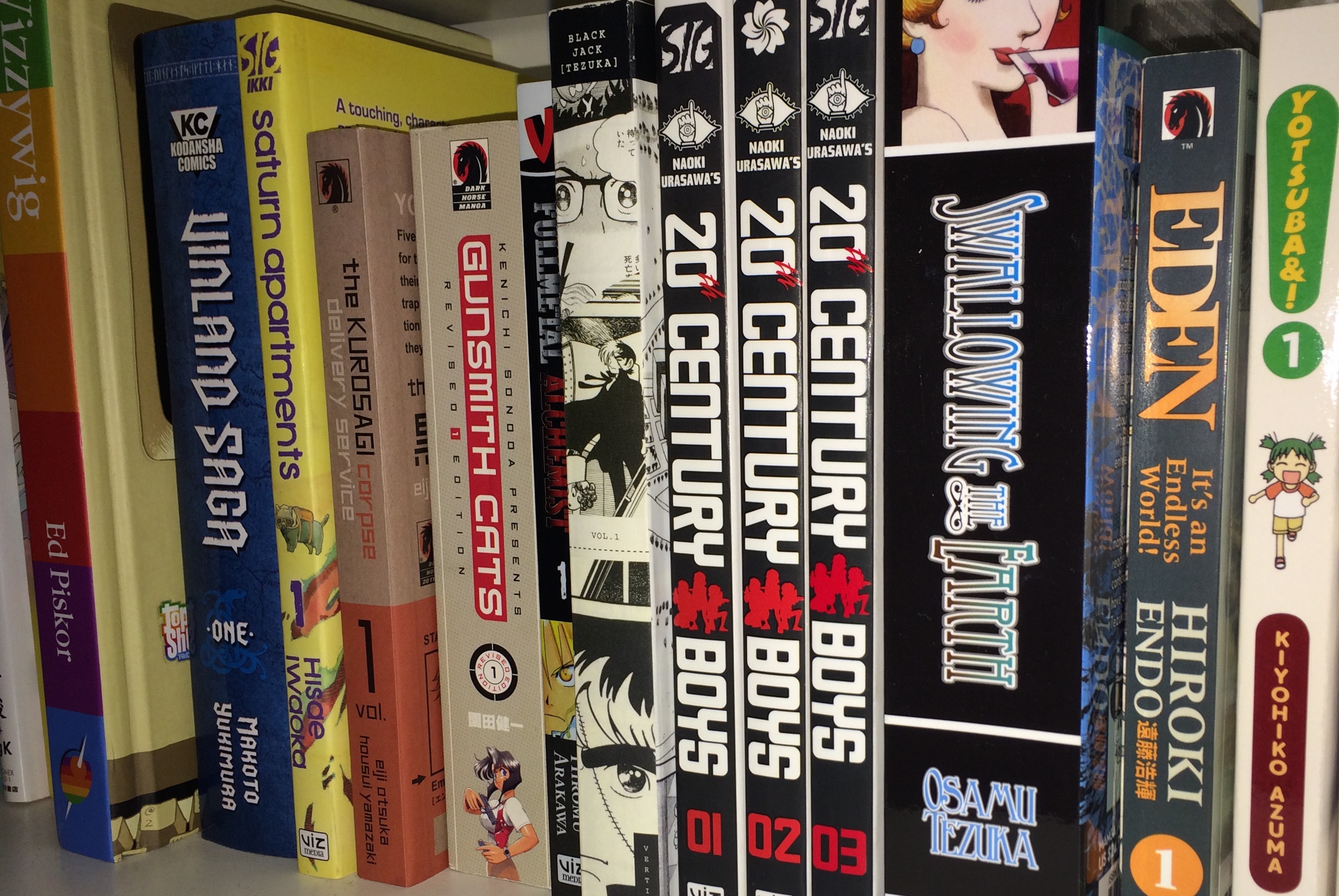 "Mad Max:  Fury Road" director George Miller takes on "Man of Steel 2?"  That's the rumor right now with all of the people who have been reporting it saying that it feels like little more than wishful thinking at this point.  It's not entirely inconceivable as Miller was associated with a proposed "Justice League" movie that fell apart in the previous decade and he's likely riding high at Warner Bros. after the success of "Fury Road."  However, the director already has a proposed "Mad Max" sequel, "The Wasteland," waiting for the greenlight and as he's in his 70's one can't be sure if he wants to spend any part of his twilight years working on a studio-controlled superhero movie.  There's also no question that "Man of Steel 2" needs him a lot more than he needs it at this point.  If this rumor pans out at all, I'd be willing to bet some kind of compromise along the lines of Miller doing "Man of Steel 2" in exchange for "The Wasteland" and I could live with that.
As for DC's November solicitations, it turns out that the company thought that just one "Batman" miniseries co-written by Brian Azzarello wasn't enough for us this month.
The Dark Knight III:  The Master Race #1 (of 8) / Batman:  Europa #1 (of 4):  I've said this before, but the thing about Azzarello is that he never aims to deliver what you expect.  The man always tries to deliver something we never thought we needed with all of his projects.  Sometimes that works out really well, in the case of his runs on "100 Bullets," "Hellblazer," and "Wonder Woman."  In other cases, like "Superman," "Loveless," and "Spaceman," something goes wrong along the way.  I'm not sure what category his "Before Watchmen" miniseries fall into, because that would require me to read them.  That said, between that and "The Dark Knight III," he's now associated with DC's most well-known and groundbreaking comics projects of the 80's.  Dubiously, at best, so far
Can he turn this around?  Well, I'm more optimistic for this project with Azzarello's involvement than if Frank Miller had been writing and illustrating this alone.  Their level of collaboration hasn't been revealed yet, but given Azzarello's way with words it'll probably be somewhat obvious once the book arrives.  As for what this final chapter in the "Dark Knight" saga is about, that's still a mystery.  We are told in the solicitation text that this series is being delivered because we demanded it, which sounds more like a threat than a promise given the quality of Miller's recent work.
As for "Europa," if this first issue doesn't arrive in November it won't be all that surprising.  It's  been in the works for over a decade and came around as a result of the artistic connections forged by Jim Lee during his time in Europe back in the aughts.  Lee illustrates the first issue over layouts from Giuseppe Camuncoli (who will be providing them for the whole series) while other artists will handle the other three issues.  "Europa" is co-written by Matteo Casali and Azzarello and involves Batman in a race against time to find a cure for the virus that has infected him, and the Joker being his only lead in that area.  Sounds dramatic, but in Azzarello's hands we might wind up getting the craziest buddy comedy in DC comics history!  I'm not sure what to expect, save for the fact that the execution will likely not be as straightforward or as simple as the premise.
Superman:  American Alien #1 (of 7):  You know, launching a new "Superman" miniseries in a month with two high-profile "Batman" ones all but ensures that it's going to be overshadowed.  Even if it's coming from "Chronicle" screenwriter and "Death of Superman" commentator Max Landis.  The fact that this looked to be YET ANOTHER take on the Man of Steel's origin wasn't doing it any favors either.  However, this isn't that kind of story.  It's about Clark Kent's earliest days in Smallville and his experiences growing up there.  The formative experiences that shaped the character, in other words.  That's a lot more interesting and the fact that the first issue is illustrated by "East of West's" Nick Dragotta, with the likes of Jock, Francis Manapul, and Jae Lee handling subsequent issues, does a lot to help it stand out.
Aquaman #46:  Ocean Master returns in this issue, but that's not why I'm mentioning it here.  DC's cover gimmick for this month is "Looney Tunes"-themed variants, and it's easily one of their better ones.  Emanuela Lupaccino has Starfire putting the moves on Pepe Le Pew, Terry Dodson gives us the Elmer Fudd/Wonder Woman opera duet we never knew we wanted, Ryan Sook homages the cover of the final issue of "The Dark Knight Returns" with Sylvester and Tweety Bird, and Amanda Conner has Harley Quinn styling Gossamer's hair.  As good as these are, I have to give the nod to Ivan Reis' cover for this issue as being the best of them.  Not only is the idea of Aquaman encountering Bugs Bunny as a crossdressing mermaid funny on its own, but the superhero's expression is just priceless in the way it's halfway between, "What the hell?" and "I wonder if she's free tonight?"
Batman vs. Superman:  Given that there's this "Batman vs. Superman" movie set to arrive next March, it's not surprising that DC wants to get some new collected editions out there in order to take advantage of that.  This is one you can skip as it's a grab-bag of conflicts between the title characters with a lot of the issues collected here being taken from larger storylines.  Can you imagine reading issue four of "The Dark Knight Returns" out of context from the other three?  If you can, then this is the collection for you!
Batman:  The Doom That Came to Gotham:  You'd think that a "Batman" miniseries co-written by Mike Mignola would've been a no-brainer to collect, right?  After a decade we're finally getting this collected edition as Bruce Wayne has to deal with the consequences of unintentionally releasing a Lovecraftian horror on Gotham.  It's co-written with Richard Pace with art from Troy Nixey, and the artist at least is familiar to me.  I'm not sure how much interest this will be to those who aren't Mignola completists, but it's one of the only times he's written for a character that isn't Hellboy so I'm at least a little curious about this.
The Demon vol. 1:  Hell's Hitman:  Speaking of comics that you'd think should've been collected by now, Garth Ennis' run on this title is finally put into paperback some two decades after it was first published.  Fans of the writer should know that the title of this volume isn't just a reference to the writer's classic DCU title, Tommy Monaghan was created for a crossover in an annual for this series which is also collected here.  Also, if you're wondering why Etrigan was pissed at the hitman when he showed up in the "Ace of Killers" arc, you'll likely be able to find the answer here.  Even though this is an older work by the writer, his stuff has held up pretty well over the years.  So I expect that this will wind up being pretty readable and even fun.
Suicide Squad vol. 2:  The Nightshade Odyssey:  Well it's about goddamn time!  It would seem that this is also the month for collecting comics that should've been reprinted before now.  Given the reputation of John Ostrander's run on this title, I have no idea why it has taken the forthcoming release of the movie to get us another volume of it.  The first volume was great, so everyone needs to go out and buy this one when it arrives so that we don't have to wait another five years or so for vol. 3.  Plus:  I've read that this is the issue where Amanda Waller lays a verbal smackdown on Batman, and who wouldn't want to read that.
American Vampire:  Second Cycle #11:  Oh for fuck's sake!  This is solicited as the final issue of the "Second Cycle."  But don't worry, it's not the end of the series.  The "Third Cycle" is promised to start up in early 2016.  You know, when Scott Snyder and Rafael Albuquerque put this series on hiatus to allow time for them to work on other projects, I was cool with that.  The idea was that they'd stockpile some issues and come back and deliver an uninterrupted run for the title's second half.  That… did not happen and the issues for the "Second Cycle" were beset with the kind of delays that you'd expect from Bendis & Oeming's "Powers."  I was wondering how Albuquerque would balance this title with "Huck," the series he's doing with Mark Millar over at Image, and now I have my answer.  Here's hoping that the forthcoming vol. 8 is good enough to overcome my disappointment with Snyder and Albuquerque over this development.
… Yes I know that sounds incredibly melodramatic, but maaaaaaan… they really screwed up with this.