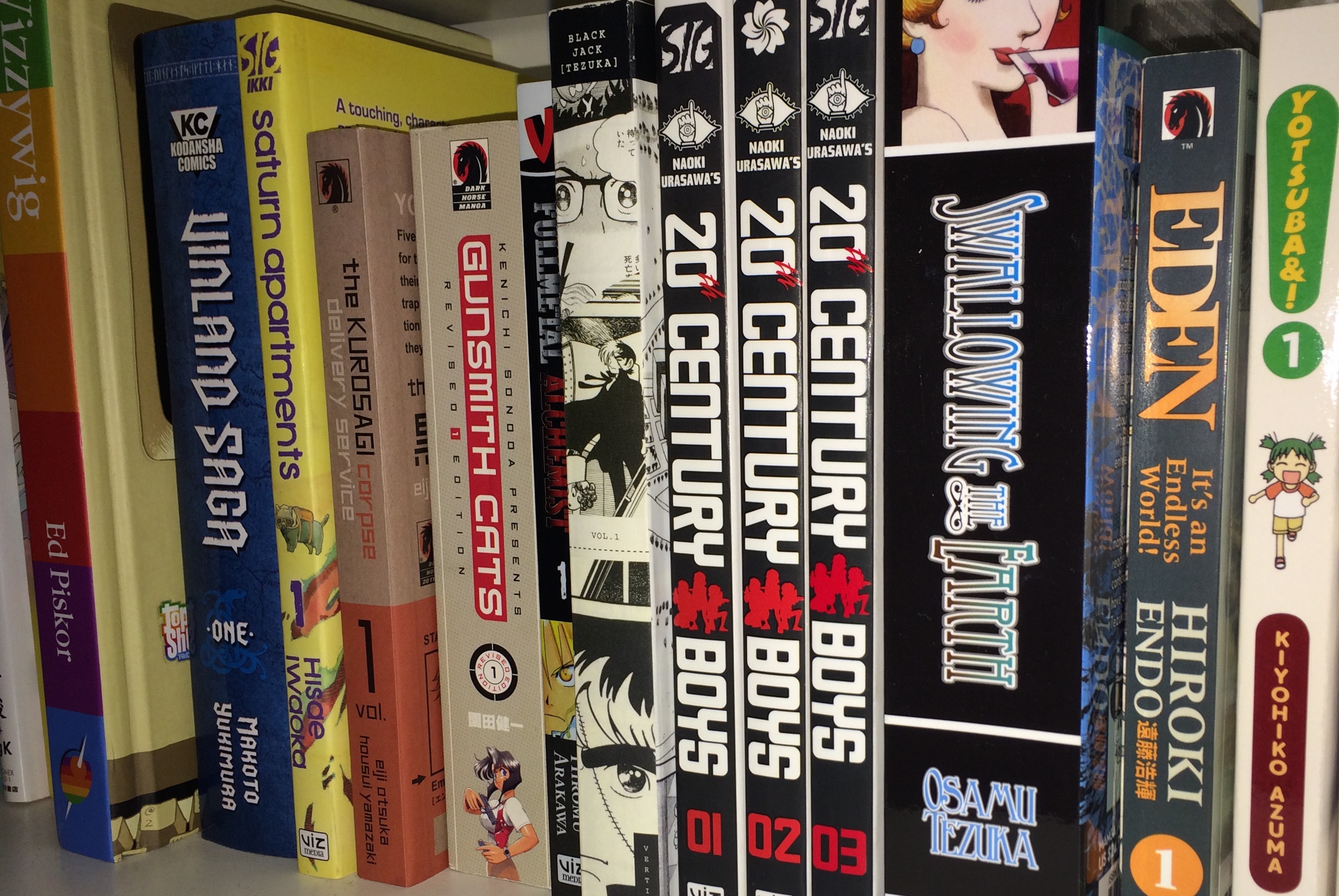 Well, we know what "Rebirth" is now.  A series of one-shots followed by rolling relaunches of the company's entire line -- except for "Action Comics" and "Detective Comics" which will return to their original numbering -- starting with a one-shot before the ongoing monthly, or twice-monthly, series kicks off.  Effectively marking the end of the "New 52" era after almost five years, and coming a little over a year after the "Convergence" event and "DC You" re-branding, I can't say I'm all that excited about this.  There will undoubtedly be some good books published through the initiative.  (Most of them likely starring "Batman," as usual.)  Yet this latest relaunch is basically an admission that the "New 52" didn't work and DC is flailing around for a new direction.  I don't want to see the company go under as the Direct Market needs both Marvel AND DC to stay strong while Image and everyone else slowly take it over.  From this perspective, it's starting to look increasingly like this isn't going to happen.
Oh, and all of the surviving "New 52" books reach their 52nd issues this month (except for "Justice League").  That's something, I guess.
Scooby Apocalypse # & Future Quest #1:  In other news DC is radically revamping their Hanna-Barbera titles, because why the hell not!?  This month we're getting a post-apocalyptic version of "Scooby Doo" where the monsters they face are actually real, and "The League of Extraordinary Hanna-Barbara" characters with Johnny Quest and Haji on point.  The former sounds like it could be a good deal of fun, particularly with Jeff Parker writing and Evan Shaner on art.  "Scooby Apocalypse," on the other hand boasts input from Jim Lee with character redesigns, a cover, and… a story credit.  The book itself is coming from the "Justice League 3000" team of writers Keith Giffen and J.M. DeMatteis and artist Howard Porter.  Creators who know how to put a comic together.  Why do they need Jim Lee to help them tell a story?  Well, he is one of their bosses after all…
Justice League #51:  The solicitation for this issue is soon to be updated with a new writer because Geoff Johns is leaving with issue #50.  One of only two writers to make it to this milestone issue on a title they wrote from the start of the "New 52" (the other being Scott Snyder on "Batman," and he's leaving with issue #51), Johns' run is something I've been thinking about giving a second chance.  The first two volumes didn't really grab me, but "Forever Evil" left me thinking that there was a more interesting story waiting to be told in the margins.  Also, wanting to see how the League reacts to having Lex Luthor worm his way into their ranks.  I suppose I'll get around to it eventually, once I can find his run on sale for a deep enough discount.
All-Star Section Eight:  Sales of the single issues revealed that there weren't a lot of people interested in seeing what some of the supporting cast from "Hitman" were up to some fifteen years after the series wrapped up.  That's likely because they were like me and waiting for the inevitable trade paperback!  If nothing else, I hope that DC at least got some pizza and beer money out of the sales of the single issues.  I'm sure it'll help them cope with the fact that they're letting Garth Ennis have some laughs at the expense of their most famous superheroes.  Except Superman.  While I'm sure that the likes of Batman and Green Lantern will be portrayed in a less than flattering light as Section Eight leader Sixpack looks to recruit one more superhero to save the DC Universe from an unspecified threat, expect The Man of Steel to be seen as imperfect yet still a bastion of hope and decency that the rest of us should aspire to.  I'd like to see what Ennis would do with the character if given a miniseries or even a shot at one of his ongoing titles, but I'm not going to hold my breath here.
DC:  The New Frontier:  Darwyn Cooke's look at the dawn of the DC's Silver Age has been around for a while.  First in an Absolute volume, then in two softcover volumes, and now in a one-volume softcover.  It was also made into an animated movie a few years back, but that's just trivia.  Despite hearing lots of good things about it, I've managed to avoid buying it in any of its forms over all these years.  Well, no more!  I'm finally going to get this edition when it comes out and see what all the fuss has been about.  Maybe also try to put off that nagging feeling of, "We should've had another volume of 'Parker' by Cooke by now!" too.
On a related note, 52 is getting re-released in two volumes instead of four.  This series I did buy when it came out and was very entertained by its selection of second-string heroes navigating the wilds of the post-"Infinite Crisis" DCU.  For everyone else, you'll probably need a decent amount of knowledge of the DCU to get the most out of this.
Starman Omnibus vol. 3:  The paperback editions of James Robinson's classic series resume after… three-and-a-half years.  After a wait that long, I would think that anyone looking to read this would've picked up the last four in hardcover.  This is something that I'd like to re-buy since DC's original trade paperback collection of the series didn't actually collect all of the issues of the series.  Maybe they were planning on making people like me shell out for the series all over again with the omnibi editions all those years ago?  Who knows.  Anyway, if you have been holding out for this volume consider your patience rewarded at last.
Sandman Mystery Theatre Book One:  Combining the consolidation of the new editions of "The New Frontier" and "52" as well as a variation on the "You've Waited A Long Time For This" feeling of the latest softcover "Starman Omnibus" comes this latest edition of Matt Wagner's pulpish take on the adventures of the Golden Age Sandman, Wesley Dodds.  Wagner was joined after the first year by co-writer Steven T. Seagle, and most of the stories of their run were drawn by a pre-"B.P.R.D." Guy Davis.  In case you were wondering, this series was regularly as good as the talent involved in its creation suggests.  Unfortunately, this series didn't sell well enough in collected form for it to be reprinted in its entirety.  Vol. 8 was the last one published, collecting up through issue #52.  DC is giving it a go again in a new format that collects twelve issues in a volume.  With that kind of page count, the entire series will be collected after six volumes.  So if this sounds interesting to you, go check it out, because who knows if we'll get another chance for the series to be collected like this again.