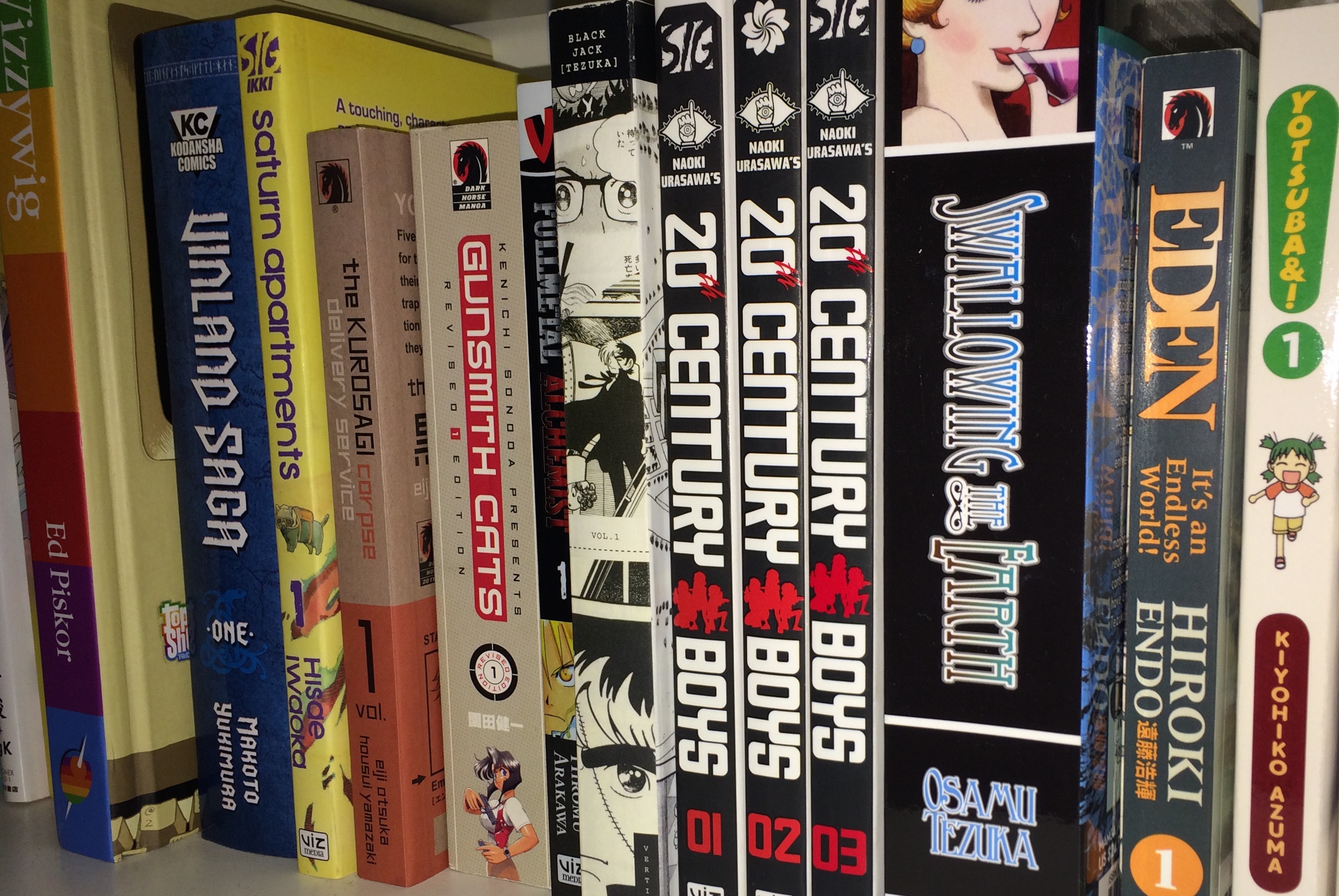 There are plenty of new collections in this month's batch of solicitations from DC.  But why concern yourself with them now when we have word about collections that will arrive even later this year!  Some of these are particularly long-in-the-coming, such as "The Atlantis Chronicles" from Peter David and Esteban Maroto, which details the pre-Aquaman history of Atlantis.  Jim Balent had long run on "Catwoman" during the 90's before forming his own self-publishing operation to give us the soft-core likes of "Tarot:  Witch of the Black Rose."  That run on "Catwoman" will have its first fifteen issues collected in "Book One" so expect more to follow afterwards.  All of the "Fourth World" comics Jack Kirby did will be getting an omnibus, and the entirety of the maligned "Detroit Era 'Justice League'" is collected now that most of its members can be seen on DC's CW shows.  Finally, in the "better late than never" category Rick Veitch's run on "Aquaman" finally gets its second collection 15 years after vol. 1 came out.  No word on whether that first volume, which is currently out of print, will receive a new edition to mark the occasion.
Believe it or not, I have more to say about "Aquaman" and long-delayed trades involving the character after the break.
Dark Days:  The Forge #1:  It's been rumored for a while that Scott Snyder and Greg Capullo's return to the DCU will be a Batman-centric even called "Metal."  Before that happens, Snyder is putting together another Bat-event with frequent collaborator James Tynion IV and the kick-off is with this prelude issue illustrated by Jim Lee, Andy Kubert, and John Romita Jr.  The premise is that the other heroes in the DCU are suspecting Batman of hiding a secret that could threaten the fabric of the multiverse.  While this is kind of vague, it's worth noting that we are coming off of a storyline that had Batman investigate the origin of the "Watchmen" button with the Flash.  Also, "Batman keeping secrets from other superheroes" is kind of a trope at this point.  Fortunately Snyder has shown that he's good at finding spins on these things, so maybe this will turn out all right in the end.
Aquaman #25:  Kicks off a new storyline, "Underworld," where a new king has been crowned in Atlantis and he's made life more miserable for EVERYONE!  Fortunately for the downtrodden masses, there's word of a rebel in the slums with the power to change the world.  I think it should be obvious who this is, but I'm not talking about this series for its story.  The reason is that it has a new artist starting with this issue:  Stjepan Sejic of "Sunstone" fame.  After toiling for years on various Top Cow titles and then breaking out with his bondage-themed romance comic, this represents his first major work at DC.  I'm not sure if I'll actually start buying "Aquaman," but I hope that his work here helps send him on to even bigger and better things.
Batman/Elmer Fudd Special #1:  The DC/Looney Tunes crossover issues are solicited here and the "Lobo/Road Runner" one still sounds like the best of the batch.  However, I've learned a little more about this "Batman/Elmer Fudd" one-off from writer Tom King and artist Lee Weeks.  Apparently Fudd is being written as a millionaire who develops an obsession with the Caped Crusader and takes to stalking him through Gotham.  This does sound kind of silly, until you think about all of the equally-if-even-more-so one-off villains that Batman has crossed paths with over the decades.  That said, I can see this working best if King tries to channel a pre-"Dark Knight" Batman from the 80's, which would be about the right mix of silly and serious for this particular story.
Mother Panic vol. 1:  A Work in Progress:  From Gerard Way's "Young Animal" imprint comes this story about a Gotham vigilante by writer Jody Houser and artist Tommy Lee Edwards.  A brand new Gotham vigilante who isn't associated with all of those other Gotham vigilantes, it should be said.  Violet Page is a celebutante with a bad attitude who targets other people on her social level for their transgressions.  A one-percenter vigilante who goes around beating up other one-percenters?  I can get behind that.  I mean, "Renato Jones" has set a pretty low bar for this kind of thing…
Shade the Changing Girl vol. 1:  Earth Girl Made Easy:  Also from "Young Animal."  I'm thinking about picking this up just to see if it'll help distract me from the fact that the rest of Peter Milligan's run on "Shade the Changing Man" has yet to be collected in print.
DC Universe Rebirth Omnibus Expanded Edition:  Did you already buy the original omnibus collecting all of the "Rebirth" issues published by DC?  Well guess what -- it's not complete anymore!  Fortunately DC has your back with this new edition that collects the recent spate of "Justice League"-related issues and the one for "Batwoman" as well.  Of course, it'll cost you $100 to get these new "Rebirth" issues in this format, which is just one more reason you should NEVER invest in these kinds of collections in the first place.
Aquaman:  Kingdom Lost:  While it didn't take fifteen years to complete like Rick Veitch's run, John Arcudi's work on the same series of "Aquaman" receives its final collection just a bit sooner.  Kind of a weird bit of synchronicity, that.  Not quite as strange as the thought of someone like Arcudi and his years writing "B.P.R.D." and other Mignolaverse titles, and who has gone on record as saying that he's never been that interested in superheroes, having a run of "Aquaman" on his resume.
Gotham Academy:  Second Semester vol. 1:  After the previous volume put the series back on track, we now get to see if that trend continues here.  Also, we get to see if having three writers -- Brenden Fletcher and Becky Cloonan, who co-wrote the first series, are now joined by its artist Karl Kerschl -- is better than two.
The Absolute Authority vol. 1:  The Ellis/Hitch run on this groundbreaking superhero title is collected in more than its entirety.  By that I mean the "Planetary/The Authority" one-shot is collected here, while a brand-new "Authority" story from Ellis and Hitch is promised as well.  No clue whether or not it's an actual "new" story or something that's been in an editor's desk at DC for years.  My theory is that it's a short that Ellis wrote around the time he finished his run on the title and that Hitch started drawing shortly thereafter… only to finally finish it for inclusion in this volume.  Because he's slow -- GET IT?  Yeah, that was pretty bad…