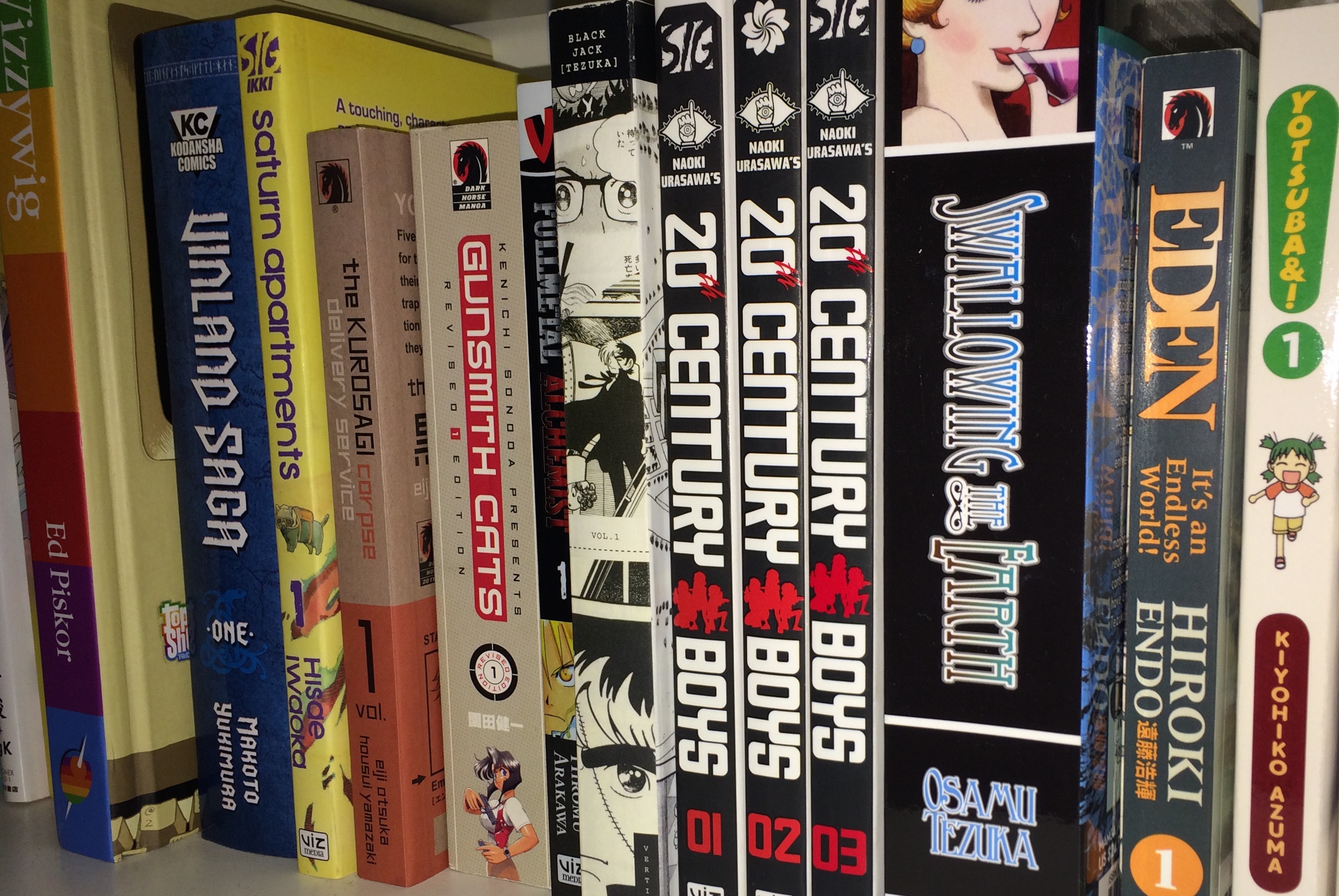 Is DC headed for a "Fresh Start" later this year?  In the neverending quest for better buzz and sales, the company is rumored to be planning a refresh of their line around Fall of this year.  Said refresh will consist of the kind of new first issue relaunches that we've come to expect in this era with a number of high-profile creators taking them over.  At this point the rumors consist of Kelly Sue DeConnick taking over "Aquaman" (sure), Brian Azzarello on "Suicide Squad" (promising, but with HUGE potential to misfire), and David Walker on a "Flash" title (which sounds like a waste because when has "The Flash" been popular enough to support two titles at the same time).  It's kind of a mixed bag, but there's one more rumor which I hope really pans out: Grant Morrison on "Green Lantern." This seems like a perfect fit for the writer as it would allow him to embrace his sci-fi and psychedelic tendencies to the hilt. He's also demonstrated a keen desire to respect and build on what has come before in a series, so it'd be really interesting to see what he would add to the "Green Lantern" mythos.  Liam Sharp is also said to be the artist for this run and that's fantastic news too. Even though Morrison/Sharp on "Green Lantern" only exists as a rumor, I can't wait to read it. Let's hope I'm not setting myself up for disappointment regarding its existence.
Batman #50:  It's the wedding we never thought we'd see in the main DC Universe timeline!  Batman and Catwoman are tying the knot and it's a safe bet that most of the DCU will be in attendance.  It's also a safe bet that the Joker will be in attendance one way or another, but the real question is who else from Batman's rogues gallery will show up in this issue as well.  Tom King writes the issue, and it features an impressive roster of artists from Batman's past -- Neal Adams, Andy Kubert, David Finch, and Mikel Janin -- to draw everything. Frank Miller is credited as an artist here as well, which sounds like a TERRIBLE idea given the quality of his art in "The Dark Knight III."  I'm sure the wedding will be great fun for all involved… but given that King has expressed his intention of staying on "Batman" for a hundred issues, I'm still betting that we'll be witnessing the characters' divorce in issue #100. Having these two get married is just too big a change to their status quo to last and I'd like to think that King is smart enough to realize that.  If he doesn't put this particular toy back in the box by the time he leaves, you can be sure someone else will. On another note, now that Catwoman's profile has been given a boost as a result of her engagement and upcoming wedding now seems like a perfect time for…
Catwoman #1:  Joelle Jones relaunches the "Catwoman" solo title with the story about a copycat criminal who's making life hell for the newly-married Selina Kyle.  Jones has solid Bat-artist cred coming off of the "Rules of Engagement" storyline and she's a solid writer in her own right. Go check out her creator-owned title "Lady Killer" from Dark Horse if you ever get a chance.  Hopefully the combination of "right time" and "right creator" will lead to a long life for this series.
Superman #1 & Action Comics #1,001:  Bendis takes over the "Superman" monthly titles in the wake of the new "Man of Steel" miniseries with Ivan Reis on the former and Patrick Gleason on the latter.  The writer's first "Superman" story in the pages of "Action Comics #1,000" has been published and… I can't say that I'm all that excited about a new villain who a) claims to have known Superman's father and b) also claims to be the reason Krypton was destroyed.  I'm also worried that, after reading his runs on "Uncanny" and "All-New X-Men" as well as "Guardians of the Galaxy," he's actually thought the implications of these things through. I'll see about it myself once these issues hit paperback.
Justice League Dark #1 & Justice League Odyssey #1:  Two new titles spinning out of the "No Justice" miniseries.  As was the case with the previous "JLD" series, this is the team that tackles magical threats to the DCU and counts Zatanna, Swamp Thing, Man-Bat, and Detective Chimp in its current roster.  It's a nice, eclectic team but series writer James Tynion IV hasn't been blowing me away with his work on "Detective Comics" so I'm kinda lukewarm about this. As for "Odyssey," it has Cyborg, Starfire, Jessica (Green Lantern) Cruz, Azrael, and Darkseid(!) travelling in a Brainiac ship to take on threats in the Ghost Sector of space.  I wasn't impressed by writer Joshua Williamson's creator-owned "Nailbiter" title, but this series is going to have art from Stjepan Sejic. The thought of the "Sunstone" artist taking on a cosmic title sounds irresistible… except for the fact that I still have yet to pick up the volume of "Aquaman" he did. Maybe I'll give this one a shot because he's coming in on the ground floor here.
Injustice vs. He-Man and the Masters of the Universe #1 (of 6):  Since crossing over with the regular DCU is out of the question (for now), DC must have been throwing darts at the wall to see what kind of team-up they could manage for the popular game-to-comic series.  For me, the story of how this crossover came about would definitely be more interesting to read about. Tim Seeley, of "Revival" fame, writes while Freddie E. Williams, who has been down a road like this before with the two "Batman/Teenage Mutant Ninja Turtles" miniseries he did, provides the art.
Batman and the Signal:  For anyone who doesn't know, "The Signal" is the superhero name Duke Thomas took for himself under Batman's mentoring.  This collects the miniseries of the same name as well, the backup stories from "All-Star Batman" #'s 1-4 and 6-9, and a story from the 2017 "New Talent Showcase."  While I liked the Scott Snyder-written backups from "All-Star Batman," they ended on a weird cliffhanger. Which means that if I want to know what happens next I'm going to have to re-buy the stories I already bought when this edition rolls around.  Maybe I can get someone to pick this up for me as a gift instead…
Crisis on Infinite Earths Companion Deluxe Edition HC:  One has to wonder if the original title for this companion included "Red Skies" somewhere in the title.  Yes, I realize making that reference clearly marks me as an OLD PERSON. What makes "red skies" infamous regarding "Crisis on Infinite Earth" tie-in comics is that sometimes the comics marketed as such would only have the characters note that the sky was red as a result of the event and that would be the extent of the "tie-in."  The fact that this term exists at all should make everyone very cautious about picking up this collection. You know what else should make people cautious about picking this up? The fact that "Crisis on Infinite Earths" is a very self-contained miniseries where you don't have to read any other comics to understand the story it's telling.