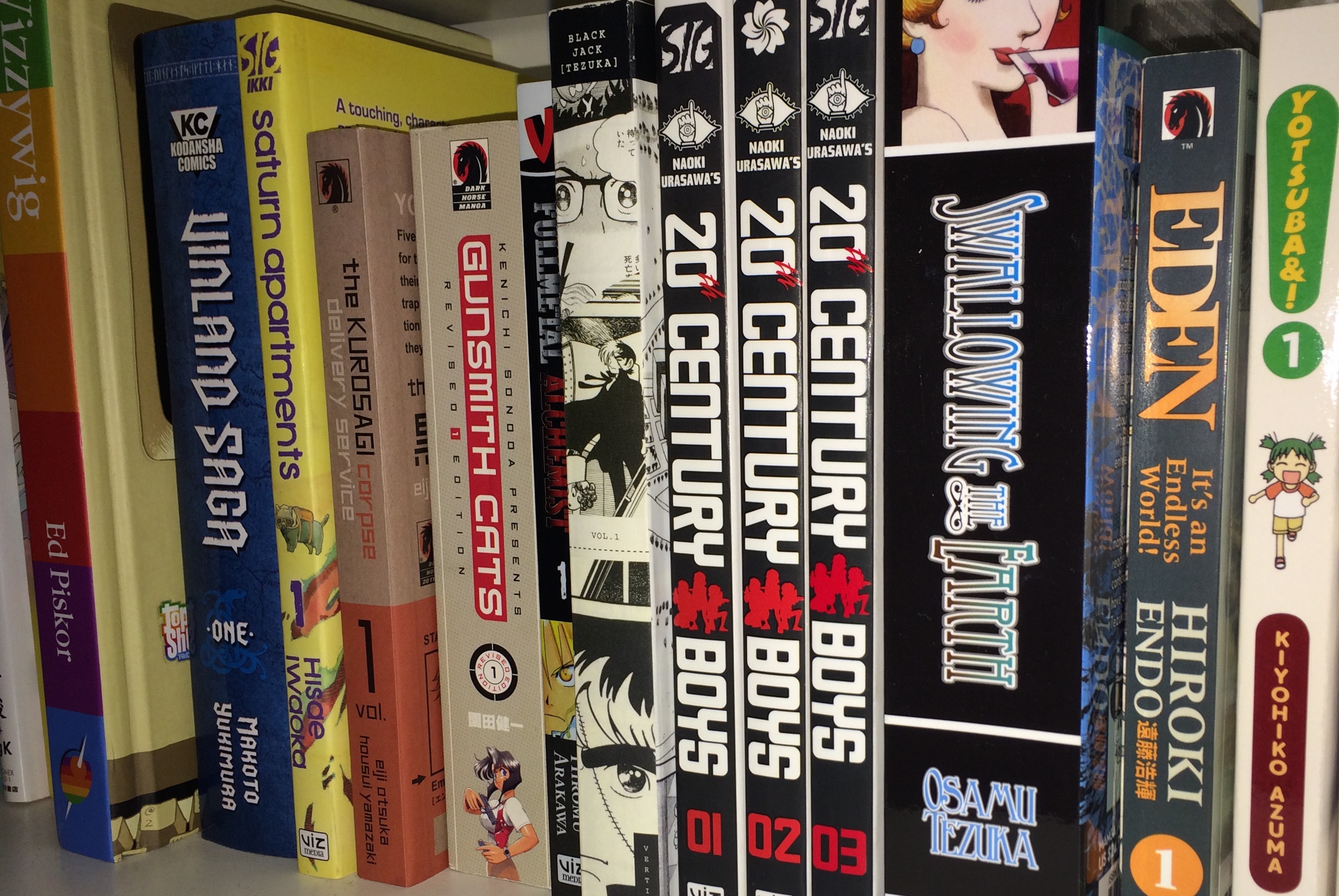 It was announced a year or so back that Netflix would be making a series out of the Dark Horse title "The Umbrella Academy."  While we're still waiting for news about how that's going, it looks like the relationship between the two companies goes both ways.  I say this because Dark Horse will be publishing comics based on the "Stranger Things" Netflix series. The first of which, from writer Jody Houser and artist Stefano Martino, is here in these solicitations.  It's set to tell the story of what happened to Will when he was stuck in the Upside Down during the first season.
Will I be reading this?  No, I don't watch "Stranger Things."  I hear that it's good but I'm already too busy reading comics and playing video games (the Steam Summer Sale is on right now, you know).  Yet I still find this to be an encouraging development for the company. As they've lost a number of significant licenses in the past few years, this shows that they're still able to acquire new and interesting ones to replace them.  Maybe we'll hear about even more projects the two companies will be working on at Comic-Con.
Aliens:  Dust to Dust:  Dark Horse's direction for "Aliens" comics as of late has been to hand them over to talented creators and have them do their thing with the concept.  While that yielded mixed results with James Stokoe's "Dead Orbit," things might turn out a little better with this miniseries from Gabriel Hardman.  It's about a mother and son who wind up confronting some Aliens after their ship makes an escape from a colony under attack.  Hardman isn't as inventive as Stokoe, but he's a solid craftsman and should do well playing up all the things you'd expect to see in a tie-in to this franchise.  That might seem like damning with faint praise, except that after "Dead Orbit" I'm actually in the mood for a straightforward "Aliens" story.
Blade of the Immortal Omnibus vol. 7:  Only bringing this up because it means that we're now two-thirds of the way through the series in omnibus form and because it collects the two-volume "Demon Lair" storyline which brought the "Prison Arc" to an exciting conclusion.  Remember kids: "Blade of the Immortal's" "Prison Arc" was the "Final Fantasy VIII" of arcs for the series -- proof that a so-so effort from a series known for excellence is still better than most others best efforts.
Call of Duty:  Zombies 2 #1:  Nice to know the first "Zombies" miniseries at Dark Horse did well enough for them to commission this.  Anyway, this miniseries is said to set up the "Zombies" mode in the latest "Call of Duty" game, "Black Ops 4," which is apparently all the story mode the game will be getting.  The miniseries itself takes place in 1910 as an officer in the French Foreign Legion is looking to get his hands on an artifact of unspeakable power. That this "unspeakable power" will unleash zombies seems like a safe bet given the title.  This comes from writer Justin Jordan, who also wrote the first series and has a skill set that's perfectly suited for delivering mindless action.
The Colossal King Conan HC:  Collecting all five volumes of the "King Conan" stories from writer Tim Truman and artist Tomas Giorello.  While the original team of writer Kurt Busiek and artist Cary Nord hit the ground running, Truman and Giorello worked on the character longer and delivered stories that were always consistently good, if not great.  Their "King Conan" work was no exception to this, even in their final miniseries which featured their Old King Conan character who was definitely not too old for this shit. This hardcover collection of all five volumes will set you back $100 and while that may seem like a lot, a quick look over at the prices for the titles on Amazon shows that one volume, "The Phoenix on the Sword," is long out of print and will set you back nearly $75 if you want to get it by itself.  So this is a better deal than it first seems and something you might want to pick up when it comes out because there's no telling whether or not Marvel will want to keep these stories in print when they start publishing their own "Conan" comics next year.
Speaking of "Conan" comics published by Dark Horse, the seventh (and most likely final) omnibus of collected editions of the ongoing series is solicited here as well.  Conan Omnibus Volume 7:  Witchcraft and Warfare collects the final three volumes of the Fred Van Lente/Brian Ching run which was mainly notable for just how okay it was.  I mean, the first of the volumes in this omnibus, "The Damned Horde," was good as it pitted the barbarian against Thoth-Amon for only the second time in this series, but the two that followed left me feeling that the character's time at Dark Horse had hit the point of diminishing returns.  At least until Cullen Bunn and Sergio Davila sent him out on an up note with their two volumes of "Conan the Slayer." This omnibus is clearly not essential reading if you're a "Conan" fan, so pick it up only if you're convinced that Marvel won't want to keep it in print. Because the price of things that are inessential reading tends to skyrocket once they go out of print.
The Complete Elfquest vol. 5:  Oh, so this is coming out now.  I guess it's time to finally sit down and read through the copy of vol. 4 that I picked up late last year.  Hey, I know I've told people to pick these up so that we could continue to get more "Complete Elfquest" volumes.  I didn't say anything about actually reading them. Which is awful of me and now that I've written it I'll have to sit down and read vol. 4 before vol. 5 comes out in November to convince myself that I'm not a bad person.
Gamma #1 (of 4):  Writer/artist Ulises Farinas delivers a mature-readers parody of "Pokemon" mashed up with "Power Rangers."  It's about a monster trainer whose dreams of fortune and glory combine with his own arrogance and leads to the downfall of an entire planet.  This sounds pretty fun, particularly coming from someone like Farinas who has a bright, clean style that can definitely lend itself to skewering the above-mentioned targets.  My only hope here is that "mature-readers" means that the creator is going to deliver some pitch-black humor rather than having his Ash stand-in say "FUCK!" every so often and expecting us to laugh at that.
Gigantic:  Library Edition HC:  Before he hit the big time at Marvel, Rick Remender wrote a couple miniseries at Dark Horse.  One of them was this project, with artist Eric Nguyen, that apparently combines kaiju movies with "The Truman Show."  Here a giant alien invader is dropped onto San Francisco and has to contend with attacks from other aliens, all while being filmed for a television program that it's completely unaware of.  Given that this is coming from Remender, you can probably expect this to end in a spectacular bummer fashion. If you're interested in picking this up then you can either wait for this $25 hardcover, or head over to Amazon and pick it up new from a third-party seller for less than $10 after shipping is factored in.  You'd better hurry if you want to do that as there are only six copies left according to the site.
The Legend of Zelda:  Breath of the Wild -- Creating a Champion HC:  Though this latest "Zelda" hardcover is touted as being a perfect companion to the game of the same name, it also complements the existing "Zelda" books published by Dark Horse quite well.  That's mainly because "Breath of the Wild" came out after the "Hyrule Historia," "Art & Artifacts," and the "Encyclopedia" were published. So outside of a brief art supplement in "Art & Artifacts" the latest and debatably greatest "Zelda" game didn't get much representation through them.  "Creating a Champion" is looking to fix that and draw a line under "Zelda" books from Dark Horse until the next one comes out.
Mystery Science Theater 3000 #1:  Much as I love the idea of "Mystery Science 3000," I'm kind of stumped to think of how they'd translate its concept to comics.  The solicitation text lets us know that Jonah, Crow T. Robot, and Tom Servo are being "thrust into the 2-D world of public domain comics, with riffing as their only defense."  Which, okay, sounds fine on paper. But how do you make riffing on bad comics work on actual paper? This sounds like a mistake, yet the fact that we're getting an MST3K comic this far into the property's life has me hoping that someone has given some thought as to how it could work in a comic.
War Bears #1 (of 3):  Margaret Atwood teams up with Dark Horse again, along with artist Ken Steacy, for this miniseries about a bear fighting Nazis in WWII.  Well, it's actually about her creator, Al Zurakowski, and how the rise of American comics after the war put an end to his dreams in the comics scene of Toronto, Canada.  It definitely sounds like a "Comics will break your heart" kind of story, but one told from an outsider's perspective in our neighbor to the north. "Angel Catbird" was just okay, yet this sounds like it could be a lot more interesting.