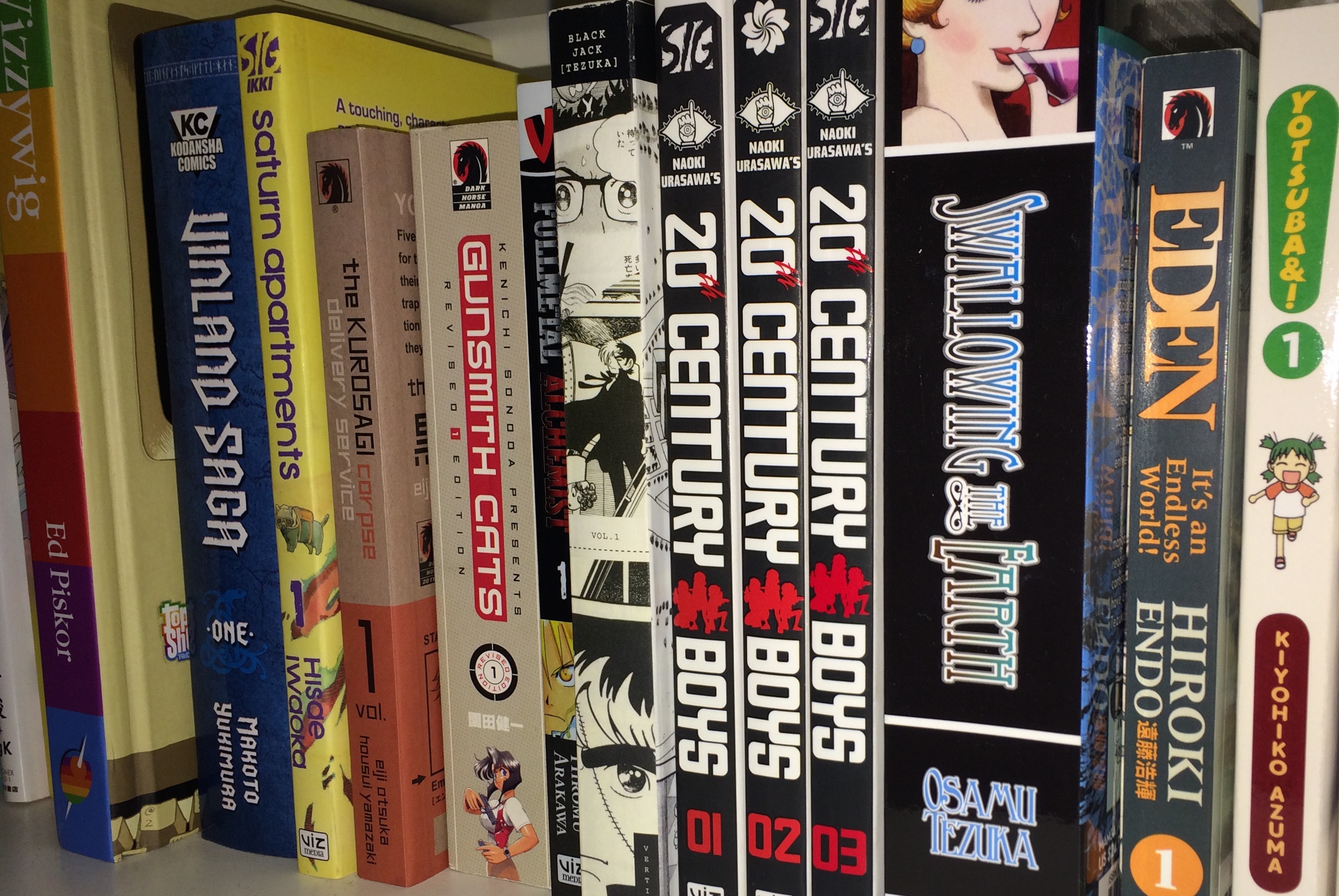 As I write this, Comic-Con is almost upon us.  That means there are all sorts of announcements, official and otherwise, about upcoming titles from the major publishers hitting the internet.  In the case of Dark Horse, that includes "Ether" a five-issue miniseries from writer Matt Kindt and artist David Rubin about an inter-dimensional explorer whose scientific mind is challenged when his help is requested in a realm of fantasy.  Kindt says that fantasy has never been a genre he's a fan of, so the main character is acting as his surrogate as he interrogates its tropes.  "Neil Gaiman's Forbidden Brides of the Faceless Slaves in the Secret House of the Night of Dread Desire" is another in the company's semi-ongoing adaptation of short stories from the author.  This time, Shane Oakley adapts a short that satirizes gothic literature while also prefiguring some of the stuff that Gaiman would touch on when he went on to write "Sandman" (he wrote the story four years before starting work on that seminal comic).  There's also "Spell on Wheels" from writer Kate Leth and artist Megan Levens, another five-issue miniseries about a group of witches who go on a road trip to retrieve their objects of power.  All of these sound promising and will be out either later this year or very early next.
Now if we can get some good manga news coming from the company out of the con I'll be even more pleased…
Bait HC:  "Fight Club" author Chuck Palahniuk jumps on the adult coloring book craze with this collection of bizarre stories for his fans to color.  It's a 128-page hardcover for $20 with art from the likes of Duncan Fegredo, Lee Bermejo, and Joelle Jones.  As for what the stories in this collection are about, the only description given is that they're "bizarre" and "off-color" *rimshot*.  Probably worth it if you're diehard fan of Palahniuk or looking for something stranger to color than the "Buffy" adult coloring book also being offered in these solicitations.
Baltimore vol. 7:  Empty Graves:  In which old friends are buried and an attempt is made to suss out the origins of the Blood-Red Witch.  Not to sound pessimistic, but this really sounds like writers Mike Mignola and Christopher Golden are going to take a step back from the fight against the Red King to dig into the characters and setup future plot points.  This isn't necessarily a bad thing as most of the cast could use a bit more depth to them.  Still, if you're hoping for the narrative to keep the momentum going after the events of vol. 6, you may want to brace yourself for a comedown.
Blade of the Immortal Omnibus vol. 1:  If you're not like me and don't already own all 31 individual volumes, then this is something that you will NEED in your library.  One of my all-time favorites and something I can't recommend enough.  If you've already bought all 31 volumes, then you're excused from buying it.  I'll be passing on it as there's no indication that Dark Horse will be including any supplemental content to make me consider re-buying it.  Which I totally would if given a good enough reason.
Conan Omnibus vol. 1:  Birth of the Legend:  Also getting the omnibus treatment this month is Dark Horse's ongoing series about everyone's favorite barbarian!  This is advertised as collecting Kurt Busiek's run, which means vols. 0-3, plus the two issues that wound up in vol. 4 and the extra issues that wound up in "The Blood-Stained Crown."  There have been a lot of good writers that have tackled Conan since Busiek's run, yet his was the most consistent and home to the best one.  "Born on the Battlefield" not only featured spectacular art from Greg Ruth, but Busiek shows us Conan's formative years and offers up a satisfying explanation as to why the barbarian is the way he is.  Again, if you don't already have the collected editions featuring Busiek's work in your library…
Dragon Age Omnibus vol. 1:  This would appear to be a month of noteworthy omnibi.  Contrary to the two that I've just mentioned, I don't actually own any of the stories collected here.  If I recall, I think that's because most of them were published as slim hardcovers that would appeal to the hardcore fanbase for these games more than anyone else.  I like "Dragon Age" just fine, and am really looking forward to seeing them build off what was accomplished in "Inquisition."  However, the $25 cover price for this 216-page softcover is something I have an easier time getting behind.
Muhammad Ali HC:  I've said it before, but it always bears reiteration that the collected editions from Dark Horse's solicitations are advance-solicited by two months.  Those omnibi I just mentioned?  Expect them to arrive just in time for Christmas.  Not this graphic novel about the life of The Greatest, however.  Originally published in France from French creators Sybille Titeux and Amazing Ameziane, this will be out in October.  I'm interested in what these creators have to say about the life of this great American icon.  I also notice that this will be published in a smaller than comic-size format.  I'm sure Dark Horse has their reasons for this, but you'd think that The Greatest would want the story to be told on as big a canvas as possible.