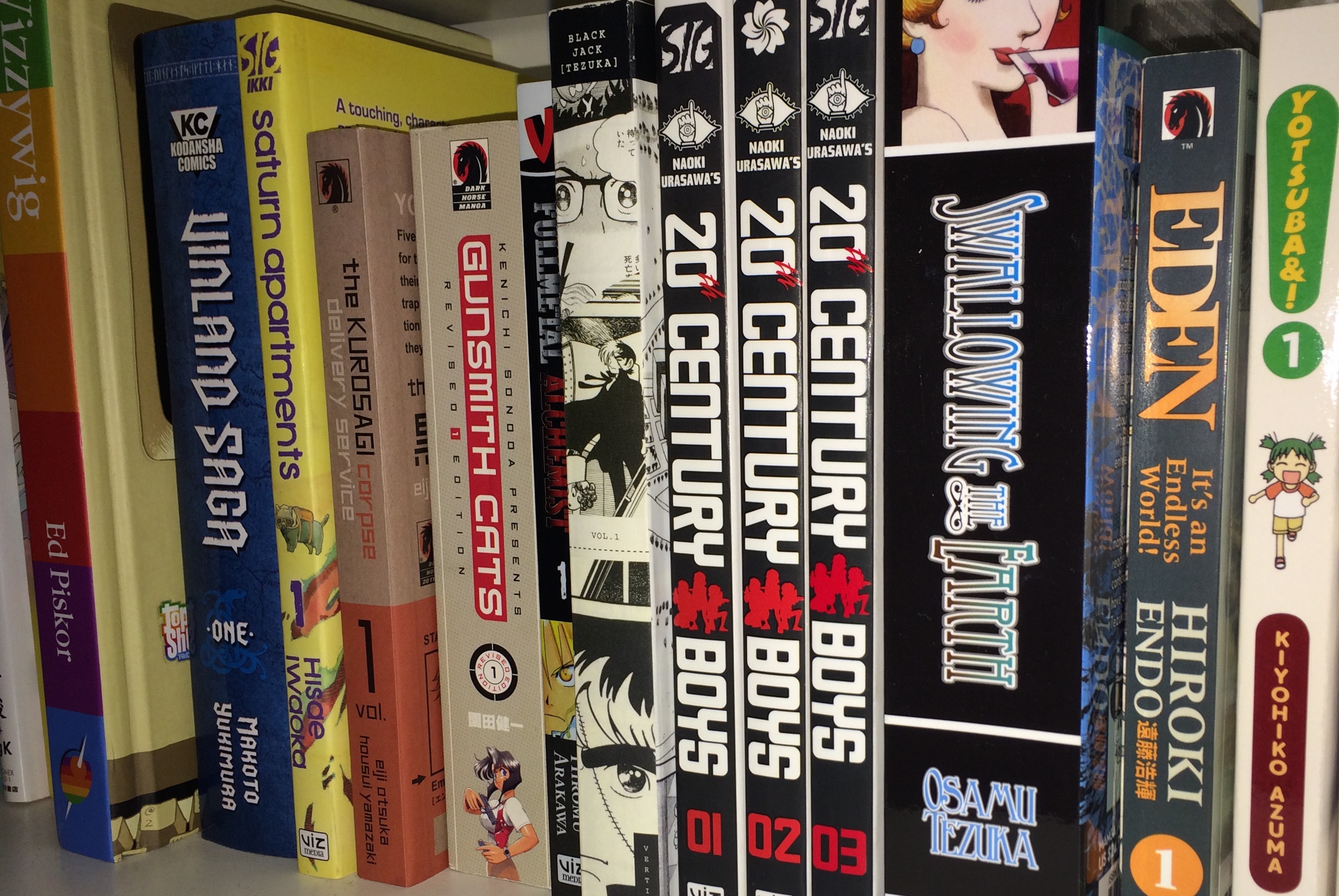 Renowned and best-selling novelist Margaret Atwood's first comics project will be arriving courtesy of Dark Horse in 2016.  "Angel Catbird" is described as a humorous, action-driven, pulp-inspired story about a human whose genes wind up getting spliced with those of a cat and owl.  Will Eisner's "The Spirit," the Grant Morrison/Chas Truog run of "Animal Man," and Ryan North and Erica Henderson's "Squirrel Girl" were cited as influences in this all-ages superhero story.  It's certainly an impressive achievement for the publisher to land a writer of Atwood's caliber and her involvement may also give the project some attention from the mainstream press as well.  That said, the last time Dark Horse teamed up with a well-known bestselling writer, the result was the Janet Evanovich co-written "Trouble Maker"which wound up being an expensive flop for the company.  We'll see if they've learned anything from that in the build-up to this new project's release.
Also, the publisher will be putting out "North" next year.  It's a crime series co-written by Michael B. Jordan -- currently wowing everyone to great acclaim in "Creed" -- and Nathan Edmonson, with art from Denys Cown and Bill Sienkiewicz.  Jordan strikes me as a smart guy, so I think that he's aware of the commitment necessary to make his involvement with this project not come off as a kind of vanity project.  He might've done better to choose a less-embattled co-writer for this project as Edmonson has been dogged by accusations of sexism in recent months, while his conservative politics have won him few fans.  Still, these issues might be swept under the rug if the project is good enough.  That's the way these things go, after all.
Bird Boy vol. 1:  The Sword of Mali Mani:  Kicking things off this month is a story about a kid who is neither part bird or cat.  Bali is a tribal youngster who has been banned from the ceremony that would get him recognized as an adult.  Heading out into the nearby woods to prove that he can handle himself as an adult would, the boy stumbles upon a legendary weapon.  Hijinks of the adventurous kind ensue as he tries to keep the sword safe from those who would use it for evil.  I'm not familiar with its creator, Anne Szalba, but I can appreciate a good all-ages adventure.  Especially in this time of long, long waits between volumes of "Amulet."
Blood-C:  Demonic Moonlight vol. 1:  Yup, the company is still publishing spinoffs of this particular anime series.  The premise for this one sounds like Mike Mignola took a whack at retelling the original "Blood:  The Last Vampire" as it takes place in occupied Japan in 1946 as an American military investigator is sent to Yokohama to investigate a series of bizarre deaths.  I've not been interested in this series after the "Blood+" anime managed to be only intermittently entertaining throughout the majority of its run.  But, with 70k copies of the various spinoffs sold by Dark Horse in America, expect to keep getting more out here as Japan cranks them out.
B.P.R.D.:  Hell on Earth vol. 13 -- End of Days:  The title is a bit of a misnomer.  Longtime co-writer John Arcudi's final volume will likely be the next one.  Then begins the angsting on my part about how the next incarnation of this series will fare without the man who made it click for me.
EVE:  Valkyrie HC:  Not sure if it'll be worth paying $20 for a 96-page hardcover, but it sounds promising.  Brian Wood takes on this spinoff to the enduringly popular MMO series about an elite all-female mercenary group who have achieved a kind of immortality through cloning.  That last bit sounds like the writer is trying to work in a gameplay element (I'm guessing the cloning comes into play whenever your character in the game dies) into the story, but it sounds plausible in context here.  Also, Wood is great with writing complex and interesting female characters, so I'll likely be picking this up in one form or another at some point.
The Kurosagi Corpse Delivery Service Omnibus Edition Book 4:  If you've discovered this series in its omnibus editions, then there's good news and bad news here.  The good news is:  Vol. 4 arrives in May.  The bad news is:  This is going to be the LAST of these editions until Dark Horse gets around to publishing vol. 15.  However, you've still got vols. 13 and 14 to pick up, so there's still more for you to read after this volume comes out.  Unlike me, who will have been waiting for vol. 15 for around a year by the time this omnibus comes out.  Do I sound bitter?  It's just your imagination.  Trust me…
The Massive:  Library Edition vol. 1 HC:  Collecting issues #0 to #15.  Which means that this edition of Brian Wood's flawed eco-political-sci-fi story ends with the arc where things start going off the rails.  If you've ever been interested in checking this series out, then you'll want to do so in this format.  You'll also have a very good idea as to whether or not the second volume will be worth your time by the end of this one.
Rebels vol. 1:  A Well-Regulated Militia:  Huh, this is turning into Brian Wood month at Dark Horse.  In a move I didn't see coming, this volume collects the (first?) ten issues of the writer's Revolutionary War-era story.  Wood did his best work on "DMZ" using the backdrop of a second civil war on U.S. soil as an allegory for our current political and wartime situation.  Now he's going back in time for a look at our initial fight for freedom, and you can bet that there will be parallels a-plenty to things going on in our world today there.  I'm optimistic about enjoying this more than "The Massive" if only for the fact that I can't see how Wood would be able to inject any sci-fi plot twists that wouldn't completely destroy my immersion of suspension of disbelief with this story.
This Damned Band:  By the time this paperback comes out, it'll have been over a year and a half since Paul Cornell's final volume of "Wolverine."  That's too long without something new from this talented writer, and this story sounds quite promising.  It's about a big-time band in the 70's called Motherfather who like to make a big show of being satan worshippers.  Naturally, they're just doing it as a laugh, at least until the Devil himself shows up as a result of their antics.  Very much looking forward to reading this when it arrives.