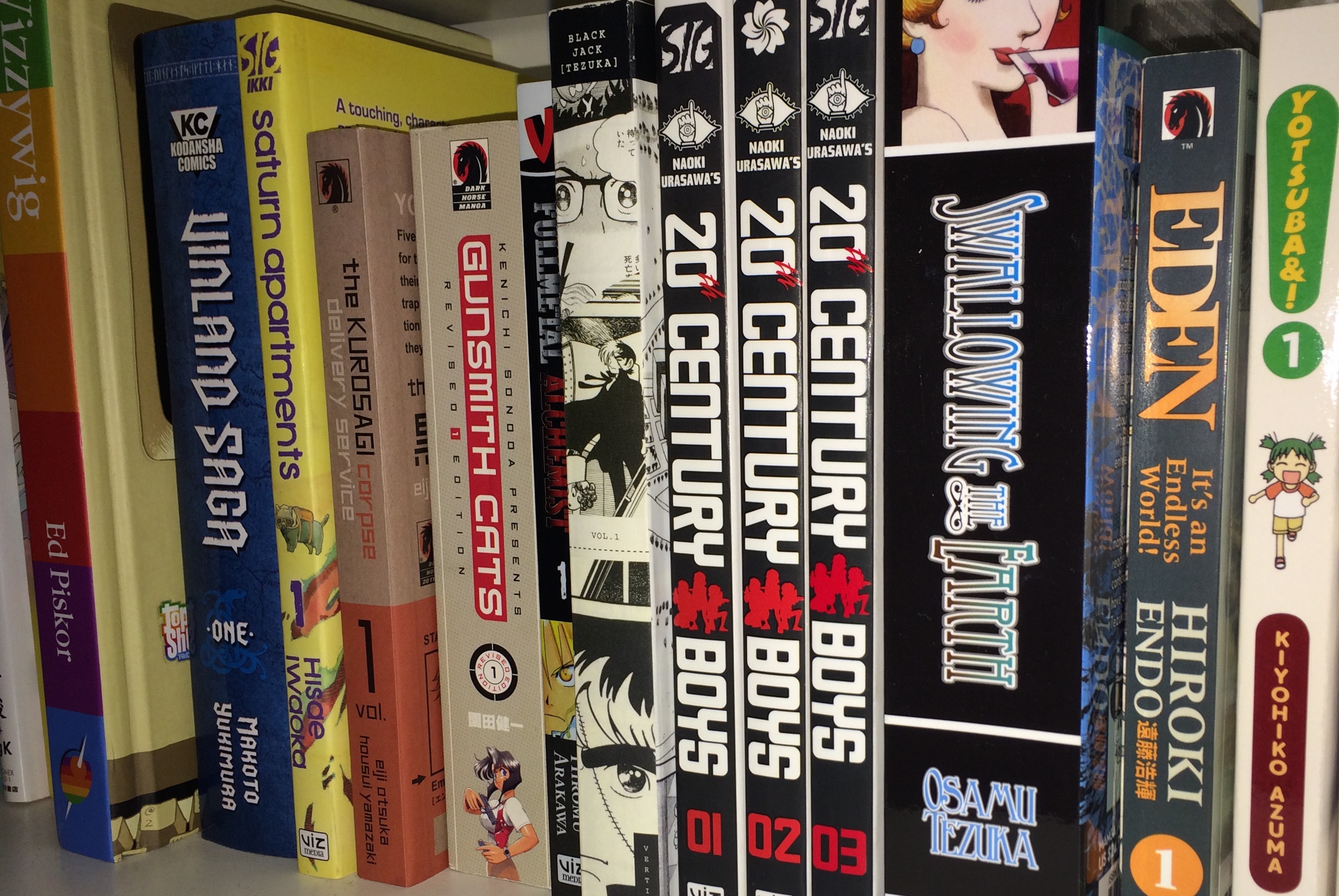 New Year's Week is always the deadest week of the year for comics, but there's at least one uh… decently lit spot for me.  Vol. 4 of "The Massive" will be arriving then, so we'll see if Brian Wood's post-cataclysm series can finally start living up to its potential before the end.  There are also other various items like the latest issues of DC's weekly series, "Agents of S.H.I.E.L.D. #1," the "Miracleman Annual," and "Star Trek/Planet of the Apes #1."  All in all, not a whole lot of reasons to get out of bed on New Year's day as I'm pretty sure most of this stuff will still be in stock for the rest of the week.
#1 for $1:  Usagi Yojimbo:  Unlike all of the other issues in this promotional series, the issue of "Usagi" being offered here isn't an actual #1 issue.  It's the first part of the "Grasscutter" storyline which initially ran way back in issue #15 of the Dark Horse run.  One might consider it a bit odd to offer such an old issue, but this is actually one of the very best "Usagi" stories Stan Sakai has ever done and is the one that finally got him an Eisner.  Frankly, I wouldn't bother with the promotion and would recommend that you check out the story proper, which is vol. 12 of the series.
The Complete Pistolwhip HC:  Collecting the original two graphic novels, a one-shot, and a story from "Dark Horse Maverick:  Happy Endings."  Aside from being a period crime series, the series is notable for the fact that it proved to be writer/artist Matt Kind's breakout work.  It was also done with another writer, Jason Hall, so there's some added interest here as well.  Not only from seeing the origins of a creator with a polarizing style, but how he works with a collaborator as well.  I'll be picking this up when it comes out.  Expect my thoughts on it then.
Dark Horse Presents #7:  Between the title's original run and the relaunch from a few years back, the seminal anthology series has racked up TWO HUNDRED ISSUES!  Expect contributions from familiar but welcome subjects like "Hellboy" by Mike Mignola and Fabio Moon, and "Groo" from Sergio Aragones and Mark Evarnier.  Probably the most surprising "get" for this issue is a short from "Gone Girl" writer Gillian Flynn and "Watchmen" (plus a whole lot of other stuff) artist Dave Gibbons.  The first comics work from the writer of a national mega-best-seller is certainly a feather in the company's cap and something that at least sounds worthy of an anniversary issue like this.
EI8HT #1 (of 5):  A chrononaut finds himself stuck in an inhospitable dimension with only his heart and a stranger's voice to guide him out of it.  This is coming from "American Vampire" and "Animal Man" artist Rafael Albuquerque and "Supergirl" writer Mike Johnson.  Albuquerque illustrates and co-writes with Johnson.  Normally I'd be inclined to give a work from a creator I've followed for a while a shot, but the story's description here doesn't really grab me.  More to the point, Albuquerque didn't really impress when he got the chance to fly (almost) solo in his "American Vampire" story "The Long Road to Hell."  Maybe this will be one to check out when I'm going through the half-off bins at a convention in the future.
ElfQuest:  The Final Quest vol. 1:  As glad as I am to see this series continued after all these years, and on track to receive a proper ending, there's just one issue here.  Dark Horse is busy reprinting all of the old "ElfQuest" stories and it's going to be a while before they've caught up to the ones that lead into this one.  So, buy it now or wait for the omnibi to catch up?  Decisions, decisions…
The Goon:  Once Upon a Hard Time #1 (of 4):  Apparently things don't go too well for the title character in the preceding miniseries, "An Occasion of Revenge," as the witch coven is on the verge of gaining control over his town.  Also, their plot has either destroyed the Goon or created a monster too savage for them to control.  I'm going to bet on the latter thing here.  I was expecting things to be building towards a climax after the events of the previous volume and it looks like that's exactly what's happening here.  Whether or not it'll be just another climax, or THE climax that heralds the end of the series is what I really want to know.
Groo vs. Conan:  In which the venerable "Rashomon"-style of storytelling is used to give us a crossover that unites comics greatest barbarians.  What happens when Groo meets Conan?  Well, they fight, of course.  But who wins?  Seeing as how neither side wanted to back down here, we're going to hear both of their sides of the story as well as the people who happened to be hanging around when it happened.  I'm expecting great, goofy fun and the first "Groo" comic without a message in… ever.
Oreimo:  Kuroneko vol. 1:  Didn't buy the first series.  Not even sure if Carl Horn handled the localization for it, which would at least make it worth the paper it's printed on.  Amusingly, this volume is being hyped in the solicitations as "Now a major anime series!"  More like, "Now a major anime series that is well past its sell-by date and only remembered by a few hardcore fans!"  If Dark Horse is going to keep publishing these manga series that are spun off from anime, they'd do well to actually find ones from series with more of a shelf life than this one.
Witchfinder vol. 3:  The Mysteries of Unland:  Sir Edward Grey is sent out to investigate the murder of an official of the Crown and winds up dealing with the mysteries of a nearby wetlands and its inhabitants.  Sounds about right for a "Witchfinder" story, only this one isn't from Mike Mignola.  Writers Kim Newman and Maura McHugh are giving us this story, but "B.P.R.D." artist Tyler Crook is on hand to make sure things look good regardless of how the narrative pans out.  Hmmmm… maybe I'll get it, maybe I won't.  Not much more to say here than that.