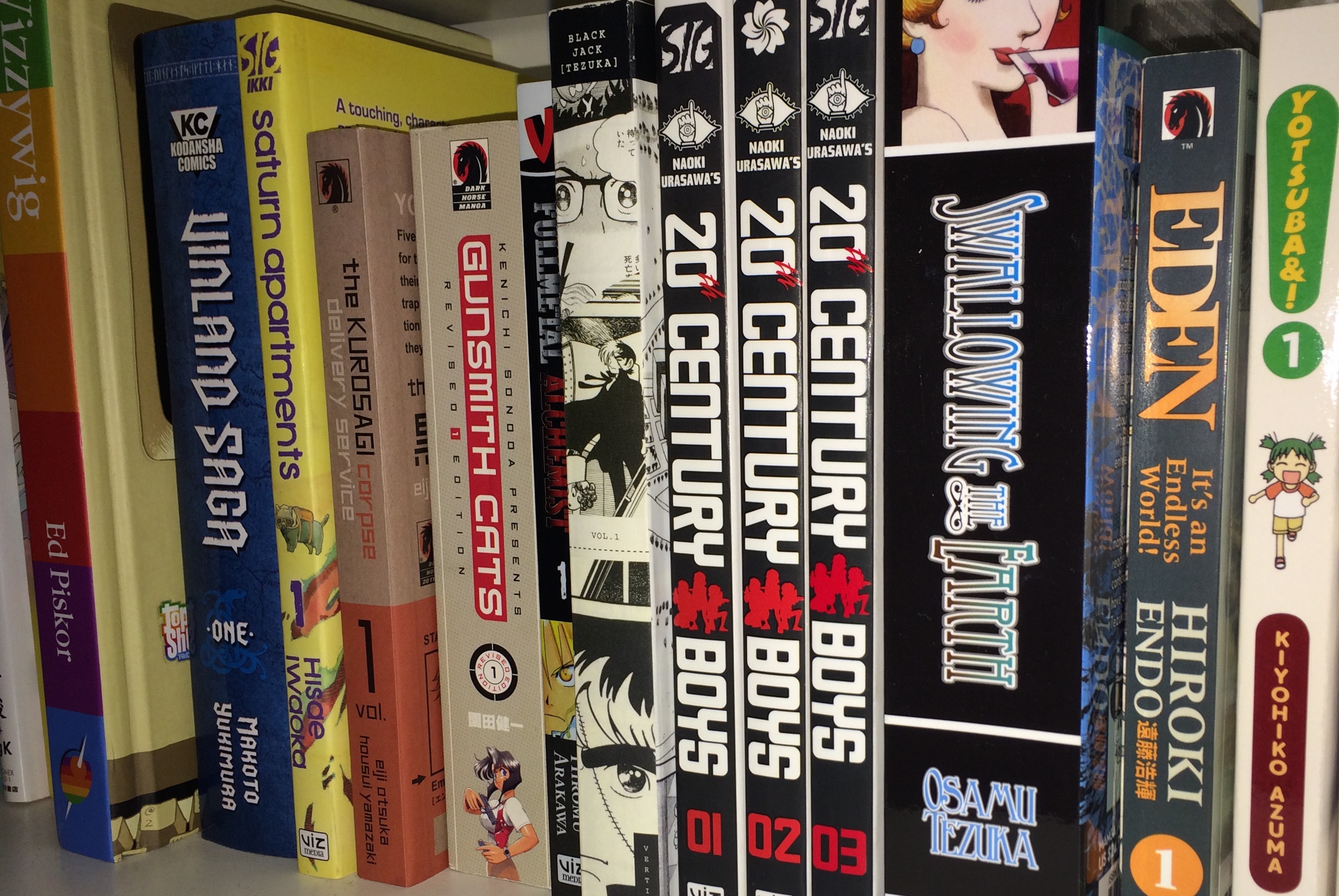 Above-the-Board Recommendation:
Grandville Integral HC
Unfortunately this isn't a new installment in Bryan Talbot's excellent series of graphic novels set in a late 19th Century steampunk world where humans are second-class citizens compared to the anthropomorphic animal individuals who run the show.  "Integral" is just a fancy way of saying that this is an omnibus collection of all five "Grandville" graphic novels.  Given that this is coming from Dark Horse, expect some excellent production values on the volume, and lots of notes from Talbot on the series that have never been published before.  I already own all five volumes, so there's no need for me to pick this up (unless I hear those notes are really interesting).  To everyone who hasn't yet familiarized themselves with the adventures of Detective-Inspector LeBrock, the craftiest badger to come out of Scotland Yard, then this $70 600-page Integral absolutely deserves a spot on your bookshelf.
Beasts of Burden:  Occupied Territory #1 (of 4):  This series about dogs and sorcery has been going on long enough and won enough Eisners (eight so far, as the solicitation text reminds us), that I feel like I should give it a shot at some point.  Not with this volume, however, as I have no idea who the Wise Dogs are and why I should care about them.  Even if one of them is recounting the time they fought some shape-changing tanuki in U.S.-occupied Japan after WWII.  Maybe if they were all cats… I wonder if it's too late for creators/writers Evan Dorkin and Sarah Dyer to change the premise of this series?  Benjamin Dewey returns to provide art for this miniseries, and his presence is just one more reason for me to get off my ass and give this series a look.
Blade of the Immortal Deluxe Edition vol. 3 HC:  Keep these coming, please!  The first volume was very impressive to hold in my hands and read through again.  The only thing I wish they'd change is to move the glossaries for each individual volume to the end of the hardcover.  I know I'm nitpicking, but it would be handy to have that section in one convenient place for these editions.
Cojacaru the Skinner #1 (of 2):  This is being billed with a "Tales From the Outerverse" much in the same way that each Mignolaverse spinoff gets a "From the Pages of Hellboy" above it.  What is the "Outerverse?"  It's the shared universe that "Baltimore" and "Joe Golem" occupy.  One of which I am much more familiar with than the other.  "Cojacaru" represents co-creators Mike Mignola and Christopher Golden's first effort to broaden this universe beyond the adventures of those characters.  Expect another two-part miniseries and one shot to follow (which will make for a nice five-issue trade paperback down the line).  As for who this Cojacaru is, she was the bane of the witches of Eastern Europe until she died.  Yet death is never the end as far as these creators, and "Baltimore" artist Peter Bergting, are concerned and now she'll be back to help save a group of French resistance fighters in WWII.
Critical Role:  Mighty Nein Origins -- Jester Lavorre HC:  While I liked the first two volumes of "Critical Role" comics, checking out this graphic novella is a much bigger ask from the creators on my part.  The solicitation is made up of lots of names and places I don't recognize at all in order to tell me the origin of a character I've never heard of.  More reason for me to check out the podcasts at some point, I guess.  The real issue for me, however, is the fact that this graphic novella will set you back $18 for 56 pages.  It's a price point which tells me that this is for members of the existing "Critical Role" fanbase only.
Cyberpunk 2077:  You Have My Word #1 (of 4) & Your Voice:  In case you haven't heard, "Cyberpunk 2077's" launch on PC and consoles was a garbage fire of spectacular proportions.  The quality of the current-generation consoles (PS4 and Xbone) was so poor that Sony pulled it from sale on their digital storefront, while Microsoft issued a warning about performance issues on their page.  In spite of these issues, the game has sold over 13 million copies so far.  Which means that there's likely a very large potential audience for these latest comic book tie-ins to the game.  Not that they're of any interest to me at this time.  Developer CDProjekt Red has pledged to address all of the issues with the game, and I'm not going to bother with it until I've heard that the game doesn't run like ass on any platform.
Hellboy Universe:  The Secret Histories HC:  Collects "Rasputin:  The Voice of the Dragon," "Sledgehammer '44," and "The Visitor:  How and Why He Stayed."  It's a solidly "Ehhhh…" omnibus collection.  None of these stories are terrible, but they all only touch on minor parts of the Mignolaverse without telling exciting stories on their own terms.  This is especially true of the "Rasputin" volume, which isn't even about the title character -- it's just another story of young Trevor Bruttenholm's adventures in WWII and how it intersects with Rasputin's.
Jenny Zero #1 (of 4):  Jenny Tetsuo used to be the military's top kaiju killer.  That is, until she washed out as a result of her hard-drinking and hard-partying ways.  Now she's free to indulge all of her whims as she lives off past glories with her hotel-heiress best friend.  Then the kaiju start coming back and now Jenny has to make a choice:  Sober up, or save the world.  I have not herald of any of the creators behind this miniseries -- co-writers Dave Dwonch and Brockton McKinney, artist Magenta King -- but the idea of our foremost giant monster fighter being a giant dumpster fire of a person sounds like a concept I'd like to see explored in greater detail!
Madman Library Edition vol. 1 HC:  Believe it or not, there was a time when a Mike Allred comics project was a rare and mysterious thing.  "Madman" was the series that established the creator as one of the most inventive talents in comics, and it was an event whenever a new issue featuring the character was published.  Now, Dark Horse has done us all a favor and collected most of these early issues in one big 680-page hardcover omnibus.  In addition to collecting the first two three-issue miniseries and the first ten issues of the ongoing(?) series, we're also getting "THEY!" which was Allred's never-before-published first attempt at making comics.  I'm not expecting that to be good, but it's still a piece of comics history as it pertains to the creator!  All of these comics will set you back $100, but for me, the price is right considering the creator involved.