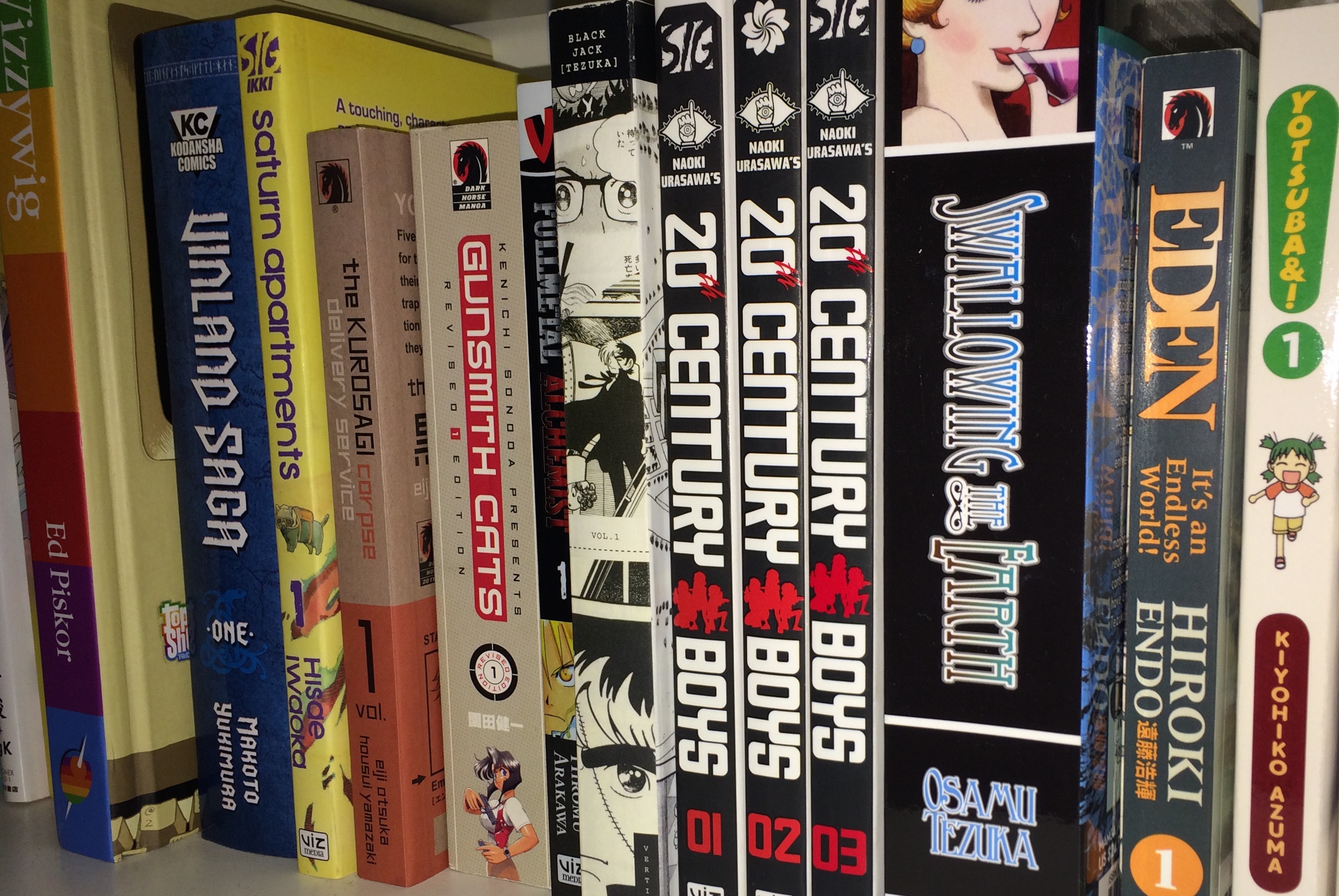 Above-the-Board Recommendation:
Usagi Yojimbo vol. 33:  The Hidden: Though this is numbered as a proper volume of the series, it was originally released as a seven-issue miniseries.  While the official reason for this was never mentioned, my gut feeling is that age is finally catching up with creator Stan Sakai and future "Usagi" releases will follow the series-of-miniseries format to give him the time he needs to complete them.  That said, volume-length "Usagi" stories are rare but are among the most satisfying reads of the series. This is a tradition that goes all the way back to "The Dragon Bellow Conspiracy" in vol. 4, both "Grasscutter" stories in vol. 12 (which won the Eisner for best serialized story) and vol. 15, "The Mother of Mountains"  in vol. 21, and… "Return of the Black Soul" in vol. 24.  That last one stands as the exception which proves the rule, even though it had a killer two-part story to preface the title one.
So I'm expecting a little more from this volume of "Usagi" than the ones which have preceded it in recent years.  Adding to my interest is that "The Hidden" is essentially a mystery which features Usagi teaming up once again with Inspector Ishida.  The solicitations don't give much away, save for the fact that it involves a foreign book. It's still enough to get me excited about picking up this volume from Stan himself at Comic-Con later this year.
B.P.R.D.:  The Devil You Know #15:  Billed as the finale to this series and "B.P.R.D." itself.  This is not something I was expecting to see so soon after the "Hell on Earth" incarnation of the series wrapped up back in 2017.  After all, why wrap up that series if there were only fifteen more issues to go? Along the same lines, why bring Hellboy back into the fold at the end of the first arc if you don't have long-term plans for this series?  I'm guessing that "The Devil You Know" has reached its finale significantly ahead of schedule. Which is disappointing since the Mignolaverse brand has traditionally been strong enough to allow series like "Abe Sapien" to run to their intended conclusions.  Maybe I'm wrong and the third and final volume will read like writers Mike Mignola and Scott Allie had planned it this way all along. I'd like for that to be the case.
City of Others:  Tenth Anniversary HC:  This was written by Steve Niles, creator of "30 Days of Night."  It's about a killer, Stosh Bludowski, who has no capacity for emotions other than rage who takes on a job to kill two people that he soon finds out just won't die.  This apparently leads him to question whether he's really human or "Other." No, the solicitation for this reissue doesn't inspire much confidence from me. What makes it worth mentioning here is that it features artwork from the late, great Bernie Wrightson which I imagine will make it of interest to more than a few people out there.
The Complete ElfQuest vol. 6:  This latest volume features the "Wolfrider" storyline, which means I can finally replace the DC Comics edition of it on my shelf.  It also features the new stories "The Searcher and the Sword" and "The Discovery" that Wendy and Richard Pini published while at DC, which means that "The Complete ElfQuest" now lives up to its name.  Well, unless they're going to do one or two volumes more to collect "The Final Quest" in which case "The Complete ElfQuest" will be really, really complete after that.
Disney's The Lion King:  Wild Schemes and Catastrophes:  Believe it or not, I am well past the age when licensed tie-ins to Disney's animated movies would have had any appeal to me.  That being said, the fanboy in me was still pleased to see that this is being written by John Jackson Miller. While he's best known these days for his monthly comic sales charts and commentary, he's also a veteran writer of "Star Wars" comics back when Dark Horse still had the license for them.  Most notably the "Knights of the Old Republic" series which told a very entertaining story working in and around the margins of the other comics from the time period as well as the classic game from BioWare. While I'm giving "Wild Schemes and Catastrophes" a hard pass, I have a feeling that people who are interested in this will be pleasantly surprised by how it turns out.
H.P. Lovecraft's At the Mountains of Madness vol. 1:  While the first collection of Lovecraft adaptations by mangaka Gou Tanabe was a mixed bag for me, it garnered enough positive interest from the comics community to earn an Eisner nomination after it was published.  I'm guessing that latter fact is what gave Dark Horse the confidence to invest in more of Tanabe's Lovecraft adaptations. They're going big with this one as this is a two-volume collection of a four-volume Japanese release that tells the story of an expedition in Antarctica that unearths otherworldly horror.  I'm game for that, though it'd be nice if this adaptation proved to be entertaining on its own terms rather than yet another reason I should check out Lovecraft's original works.
I Am A Hero Omnibus vol. 10:  Almost there.  We've got one more volume to go…
She Could Fly:  The Lost Pilot #1 (of 5):  Kind of surprised to see this get another miniseries since it felt like the first one came and went without much fanfare.  That said, its story of a mentally disturbed woman trying to find out the true story behind an actual flying woman did sound interesting.  It had a solid creative team in "Halt and Catch Fire" co-creator Christopher Cantwell writing it and Martin Morazzo handling the art. The collection of the first miniseries is due out the month before this issue hit stands, so I'll probably pick it up to determine whether or not I should be anticipating this new series.