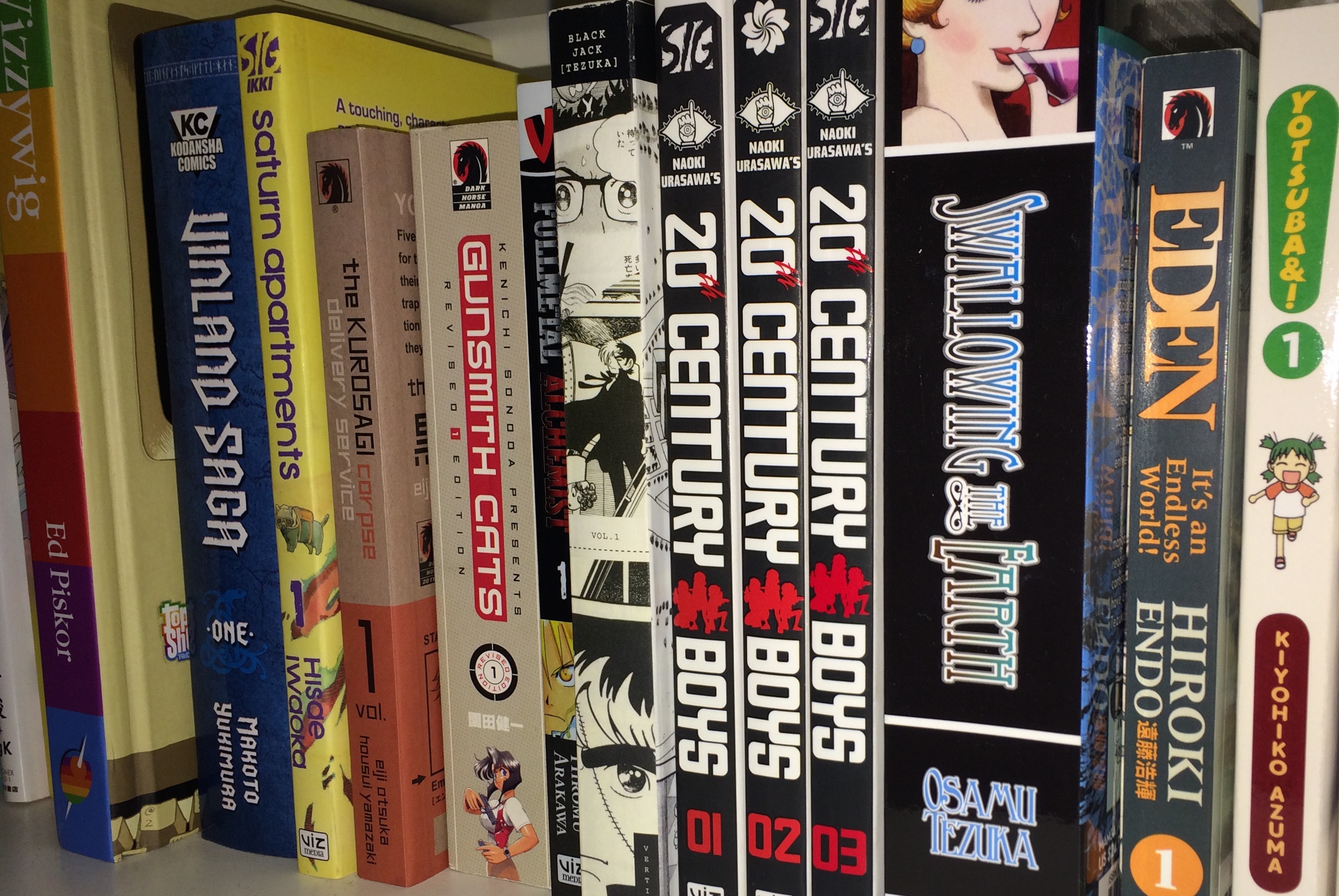 Now I know I expressed some concern about the upcoming finale of this series in my thoughts about the upcoming volume.  After reading this one, I'm happy to report that they've been effectively dispelled.  Things start off with an effective epilogue to Abayama's battle in the previous volume as we find out about the time he first met Anotsu as well as the fate of a minor character I never expected to see again:  Anotsu's crazed grandfather Saburo.  Last seen way back in vol. 3, it quickly becomes clear that he has not become more sane with age.  Yet the way Abayama deals with this is illuminating both for his character and the series as a whole.  This opening then gives way to Kagimura's crew and their slaughter of the crews of all the ships in a fishing village in order to stymie Anotsu's escape and flush out the remaining Itto-ryu.  Their plan is only half-successful as they only manage to flush out the sword school's deadliest and most tuberculotic member -- Makie.
While this gives way to some fantastic fights as Makie shows us once again why she's the most skilled fighter in the entire series, the ante keeps getting upped from there once Manji arrives on the scene, along with Anotsu himself.  It's the latter's speech after arriving on the scene which provides a catalyzing element for the title's climax as he acknowledges the futility of the Itto-ryu's goal as well as the fact that none of the players here can command any kind of moral superiority with all of the blood on their hands.  This is pitted against Kagimura's stubborn insistence that such things are determined by the shogun, and that everyone here now has to die as a result.  The ideals of the new pitted against the stubbornness of the old in a fight between people who know no other way to reconcile these differences -- that sums up this series quite well.  Well, that, along with the fact that we may yet see Rin show everyone that there's more to vengeance than living and dying by the sword.
Assuming she and Manji live through fighting that heavily-armored westerner with iron curlers in his hair.  As ridiculous as that sounds, the buildup this guy has got for the past few volumes means we're in for one hell of a fight.  October and vol. 30 can't come soon enough.