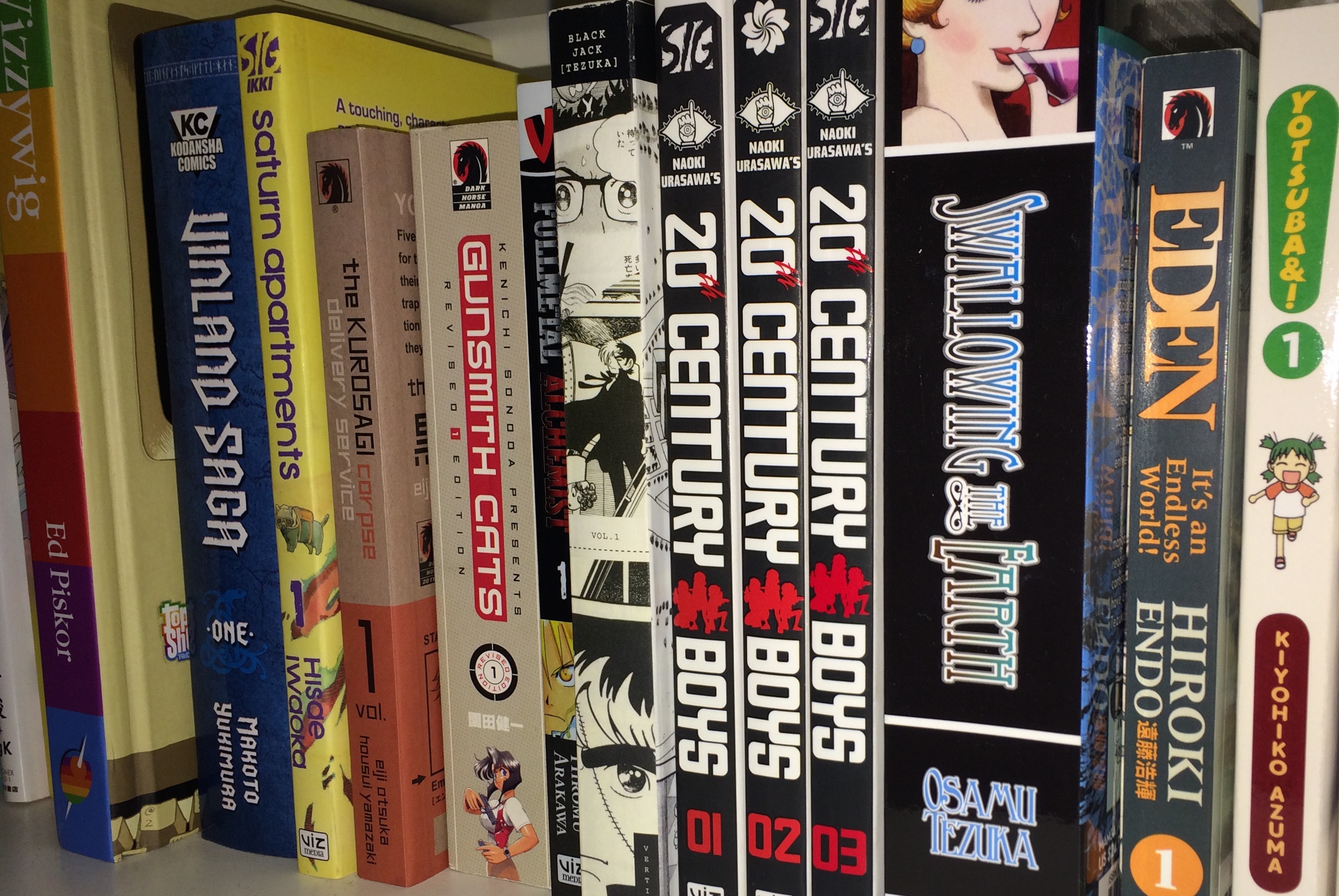 Yeah… this arrived much, much sooner than I was expecting.  It was even part of a Kodansha "Digital First" sale at ComiXology so I was able to pick it up at a discount.  As glad as I am that I was able to read vol. 4 of this series, it does cast some shade on the answer I got from the reps at the Kodansha panel at Comic-Con.  I doubt that they were trolling me because why pass up the chance to make one of your fans really, really happy by giving them an exact answer to their question.  Much more likely is that none of them knew this would be coming out the following Tuesday.  Given the volume of titles that Kodansha releases on a monthly basis, I guess that's understandable.  It can't help but look just the tiniest bit unprofessional on their part, however.
As for the volume itself, it's another very solid entry in the series.  Vol. 4 kicks off the start of the Kanto Tournament which sees the title character and fighting comrade/rival Yudai taking part.  The thing is that Yudai is entering the tournament at a disadvantage after Meguru tore a ligament in his right arm during a practice fight in the previous volume.  Yudai thinks he has enough skill to compensate, which gives his matches a dramatic edge.  Meguru, on the other hand, has to deal with his own lack of skill and strength.  The former issue is front-and-center in his fight with an opponent who specializes in boxing and has enough speed to counter everything Meguru's trained for.  Fortunately our protagonist's ability to think on his feet (and on his back while pinned to the ground) makes the fight a compelling experience right up to the final bell.
Mangaka Hiroki Endo continues to draw a lot of engaging drama from the strategizing before and during the fights as well as the battles themselves.  While this means the subsequent tournament fights should be a lot of fun to take in, I have noticed a weakness in his style here.  In this title he draws a lot of his male characters with the same facial and body type so it can be hard to tell them apart when the fists and the kicks start flying.  It's an issue that I'm willing to deal with in order to get to the quality action and drama this series has consistently offered.