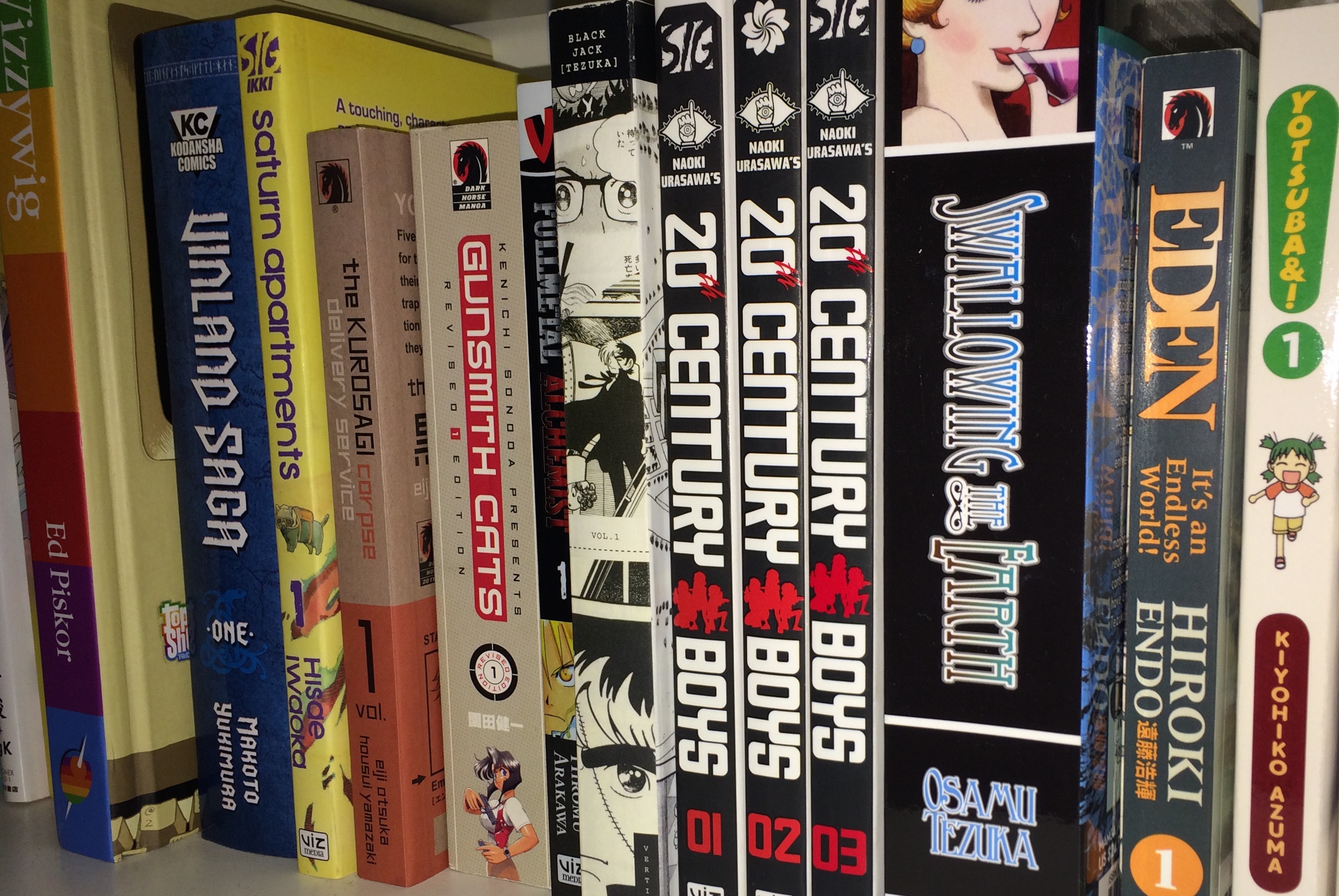 I've been writing these "Previews Picks" ahead of my trip to Fanime and I've been saving this one for last.  Mainly because I thought that after nothing came out of Sakura-Con, we'd get some juicy news from Dark Horse Manga at Anime Central this past weekend.  As it turned out, they didn't even have a panel at the convention.  Carl Horn will be at Fanime carrying the banner for the company, but I'm not expecting any announcements from the con.  Much as I love it, Fanime just isn't high profile enough for a major manga publisher to use it as a platform.  I wouldn't mind being proven wrong here, though.
So since the major news about Dark Horse in the past month is a lack of news, let's talk about that new Comixology Unlimited service that was just announced.  It's a Netflix-style subscription plan for titles from Dark Horse, Image, IDW, Kodansha, and more where you can add trade paperbacks and single issues to your library for the low price of $5.99 a month.  Anyone interested can try out the service with the free 30-day trial Comixology is offering right now.
It sounds like a fantastic deal.  Who wouldn't want the comics equivalent of Netflix for these publishers!?  After a closer look, I don't think that's what we're getting.  While Netflix rose to fame on the wide variety of movies, and (in particular) TV shows it had available for streaming, Comixology Unlimited appears to just be offering readers the first few volumes or issues of a given title.  The plan here looks to get readers started on a series and then transition them over to actually paying for it if they like that first free taste.  It's not a bad deal for what it is, but it's not what I wanted.  Which would be free access to EVERYTHING from these publishers.  I'll see what I can read for my 30-day trial and that'll be it.