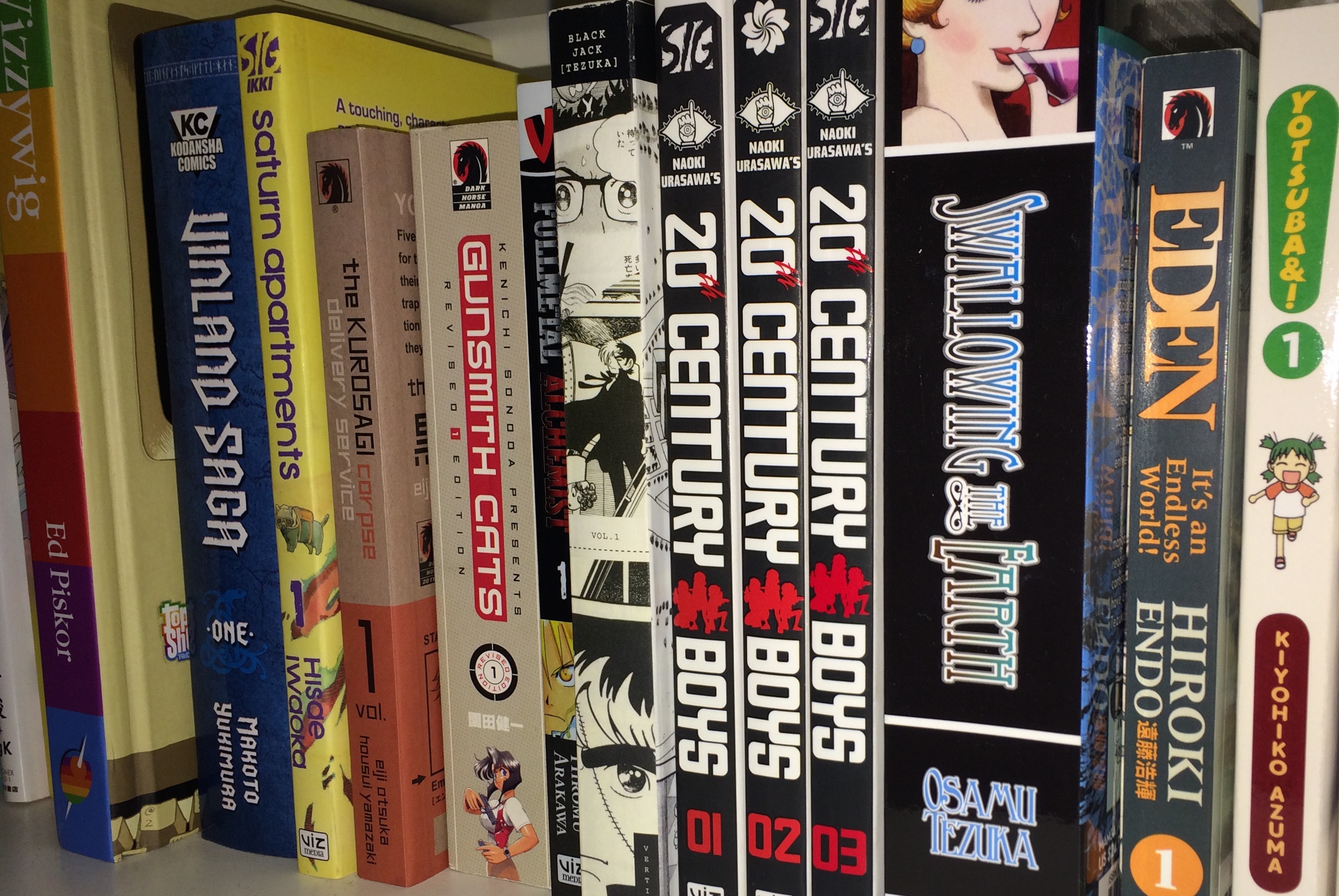 After five volumes I'm starting to get a little fuzzy on the details of the main plot for the series.  It's supposed to be about how wandering ronin and surrogate father to Daigoro, Togo Shigekata, is delivering a message as the dying wish of a last man.  Upon delivering it, all sorts of behind-the-scenes machinations of the shogunate will come to fruition.  Or something like that.  It's hard to care about that stuff now, even if the opening part of this volume -- focusing on one Ushiku Tenzen and his naked blonde amazoness subordinate Nina as they try to complete their mission.  While Nina's presentation and actions further cement writer Kazuo Koike's status as the dirtiest old man of manga, the latter half of this section shows that he can still craft a badass action sequence as Ushiku takes on a castle using his wits as skillfully as his sword.  Artist Hideki Mori continues to show, in sequences like these, that his old-school style has plenty of life and energy to it.
Where this series doesn't let me down is in the ongoing relationship between Daigoro and Shigekata.  Though the ronin may be a surrogate father to the orphaned boy in the sense that he's responsible for the kid's welfare, in every other respect their relationship is that of teacher/student.  Shigekata knows this boy's heritage and as a samurai of Satsuma, he clearly feels obligated to see it realized.  The training he puts Daigoro through is harsh -- throwing padded rods at the boy to teach him about dodging, having the boy wield the sword until his hands bleed -- but never cruel or without the child expressing some understanding of what's being asked of him.  We also see the results of this training in impressive fashion.  Not every five-year-old is capable of bear cub, or frightening a foolhardy young swordsman to the point that he pisses himself.
It's hard to fully embrace what Shigekata is doing here since (as I've mentioned before) it's separated from child abuse by only the thinnest of margins.  That margin being that the world of "Lone Wolf & Cub" is one where only the strongest and manliest of men can hope to survive.  Without this training, there would be no hope that Daigoro could survive in it.  Not as the son of legendary assassin Itto Ogami.  If you can buy into that, then you can also buy into the parts that make this manga worth reading.