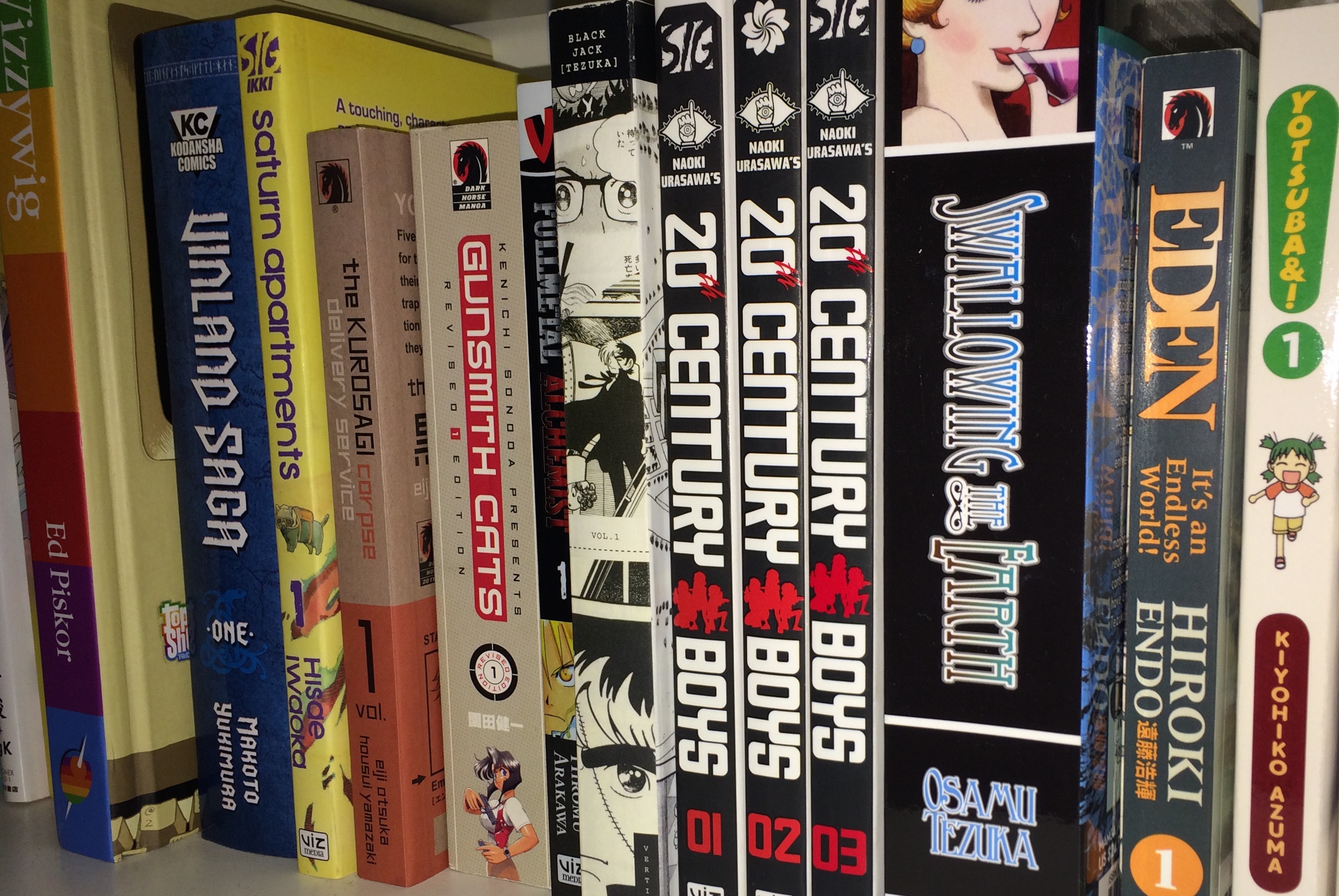 These two get put together because it would be a very short column for one or the other in any given month.  Also of note is the fact that all trade paperbacks from Dark Horse are always advance-solicited, so all the trades mentioned here will be coming out in May.  With that in mind...
Dark Horse
Abe Sapien vol. 2:  The Devil Does Not Jest and Other Stories: This is one Hellboy/B.P.R.D. spin-off that I've never really had that much interest in.  It's not that I don't like Abe, but he has never struck me as more of an ensemble player than a leading man.  I have similar feelings for Lobster Johnson, but they're more along the lines of how I just don't think that the supernatural-leaning pulp-inspired crimefighter is as cool as everyone says he is.  Heresy to some, I know.  This volume appears to be co-written by Mike Mignola's "B.P.R.D." partner-in-crime John Arcudi, so that piques my interest, but I think I'll see about picking up the first one at Comic-Con first.
Bride of the Water God vol. 11: Not interested in this at all.  I read the first volume years ago and felt that this manwha was the work of someone who had a lot of knowledge of Japanese shoujo manga, but not nearly as good a grasp of the nuance.  However, it has since become their longest-running and (I think we can safely assume) best-selling manwha which goes to show that sometimes Dark Horse can just throw a series out there and its audience will find it.  Frankly, I wish that happened more often...
Blood Blockade Battlefront vol. 2: The first volume was a fun bit of style-over-substance, so I'm expecting more of the same here.  Not sure if this is going to be the concluding volume, or if there will be more eventually (read:  years from now) but we'll see.
Channel Zero: Dark Horse reprints the series that put Brian Wood on the map, along with the sequel he did with Becky Cloonan, "Jennie One."  I've got the first volume on my shelf, having picked it up many years ago.  My vague memories of it involve a striking "fight the power" message preached by the main character which was ultimately co-opted by the media forces in the world of the series.  I'd say it's due for a re-read at some point since everything I've heard about it recently indicates that the story has become only more relevant with the passage of time.
Empowered vol. 7: FINALLY!  After over a year and a half since vol. 6, vol. 7 rears it's highly-tearable spandex head.  While it's certainly not the longest wait I've endured for a series, it was more frustrating than most since we got the first four volumes on a half-year schedule, and the next two arrived roughly within a year of each other.  Yes, we did get "Ten Questions for the Maidman" earlier this year, but it's not the same.  Anyway, after excellence of the previous volume my expectations are sky-high for this one.  I'll be tearing into it as soon as it arrives from Amazon in May.
FLCL Omnibus: Really Dark Horse?  Out of all the unfinished and out-of-print titles from Tokyopop you decided to rescue this?  Though the anime that serves as its source is an unmitigated classic (and something I recently picked up on Blu-ray), anyone expecting the manga to expand or complement it would be better off looking elsewhere.  Though mangaka Hajime Ueda's art is certainly stylish and distinct, his storytelling lacks coherence, interesting characters, and is generally of the kind that gives the phrase "style over substance" a bad meaning.  Not recommended.
Image
Saga #1: This is the new sci-fi series from Brian K. Vaughan which has been described as "Star Wars" meets "Game of Thrones."  Hell, they could slap just about any kind of clever description on this and I would still want to buy it -- once the collected edition comes out.  Vaughan is responsible for two of the best series of the last decade, "Y:  The Last Man," and "Ex Machina" so any new creator-owned series from him is going to be a major event.  My only concern here is that my expectations for it are going to be set so high that they can't possibly be met.  Then again, "A Bride's Story" also had the same problem and it survived that, so I think Vaughan and artist Fiona Staples will be fine.
The Manhattan Projects #1: Jonathan Hickman's new series.  See above, only less so.
The Walking Dead:  Cutting Room Floor HC: Normally I couldn't care less about behind-the-scenes specials in comics since they so rarely focus on the storytelling process.  Usually, we just get a lot of character sketches and panel-to-page sequences.  However, the solicitation copy here promises not only a look at Robert Kirkman's discarded early storylines, but plenty of commentary from the man as well.  As his banter with "Invincible" artist Ryan Ottley is always good fun in those collections, I'm expecting more of the same here but with more of a focus on the actual story.  It's pricey, but I'm betting it'll be worth it.