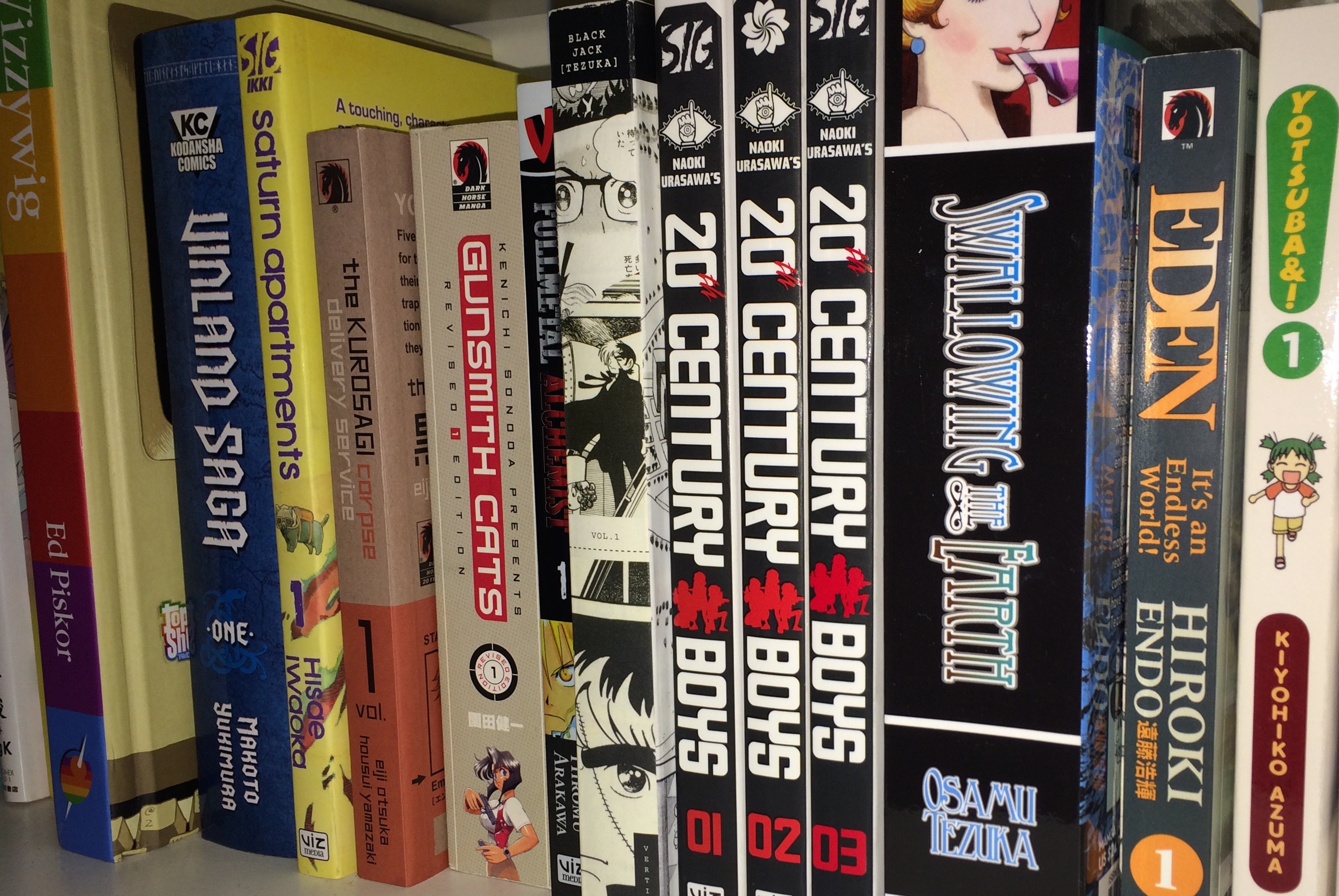 Shino Oshima is about to start high school and will have to introduce herself in front of her other classmates.  This is something that most students wouldn't give a second thought to, but is a terrifying proposition to our protagonist.  That's because Shino has struggled with a case of stuttering up until now.  It's something that has made even the most minor of social interactions extremely difficult for her, and has also left her without friends.  That is, until she meets Kayo, whose short temper likely hasn't done her any favors either.  It takes a little while for the two of them to connect, but when they do it leads to them forming a musical group.  Surely this means that they'll be best friends forever and their friendship won't be tested once a boy comes into the picture?
Not only is the the focus on a protagonist who stutters unique to manga, and comics in general, but "Shino" is also drawn from the life of mangaka Shuzo Oshimi who also experiences this impairment.  Oshimi, if you'll recall, is the author of "The Flowers of Evil," "Happiness," "Inside Mari" and "Blood on the Tracks," all of which draw their strengths from their sharply drawn characters and how they deal with the traumatic experiences that have defined them.  Picking up "Shino" was a no-brainer for me with this mangaka's track record.
Unfortunately, I think this may be the weakest manga I've read from Oshimi.  While Shino's initial classroom experiences capture the excruciating social anxiety its main character feels, most everything after that feels simplistic, even formulaic.  From the difficulties that her friendship with Kayo faces, to the clueless but ultimately well-meaning boy they encounter, to bit players such as the well-meaning but insensitive teacher, everything here feels straight out of the inspirational story playbook.  It's to the point that when Shino has her big breakthrough moment close to the end, it doesn't resonate as much as it should, even with the intensity Oshimi is clearly trying to instill in his art.  It pains me to say all this about a series with such clearly noble intentions, but the nuance just isn't there to make them come off as more than that.