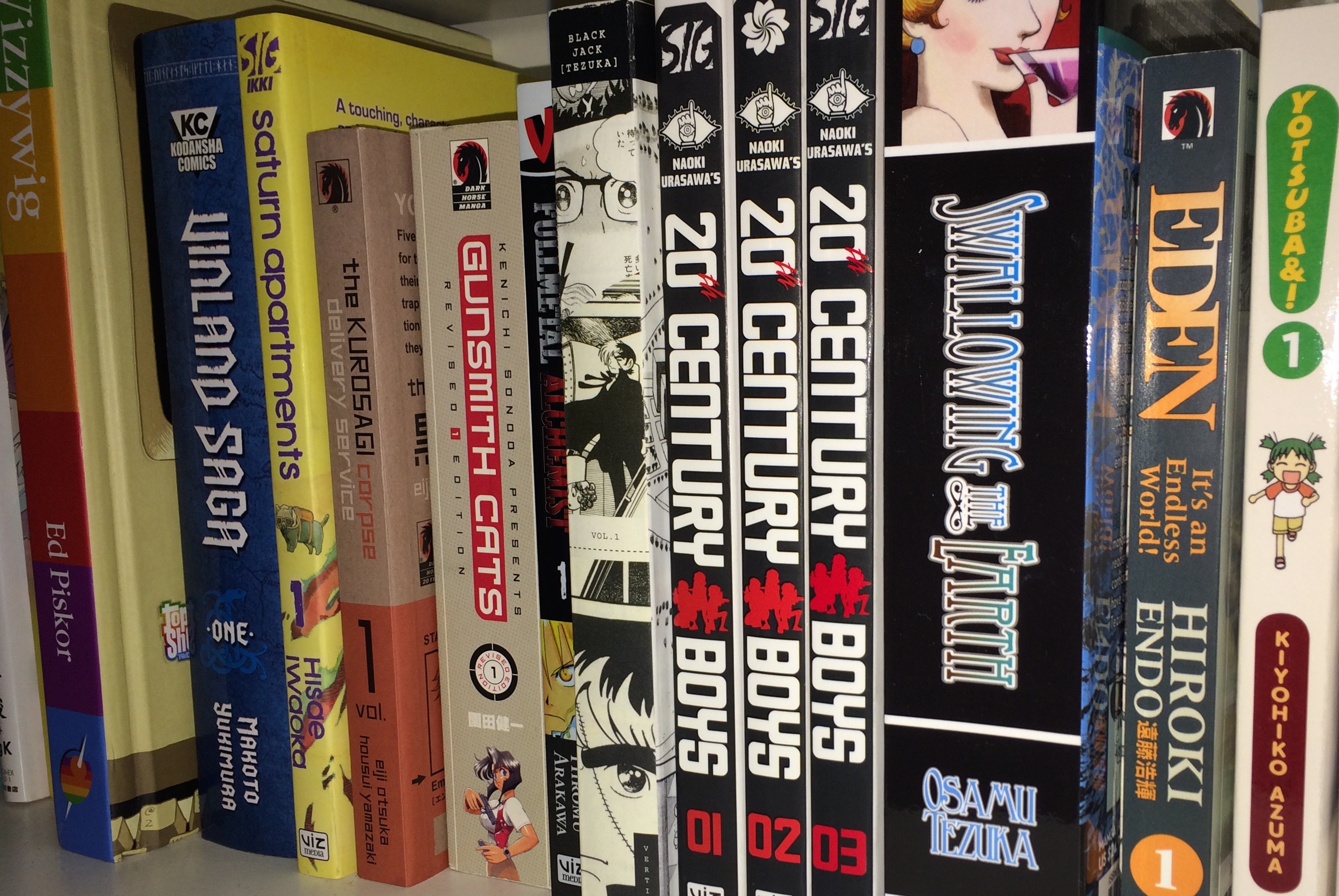 With DC dominating its distinguished competition in terms of marketshare for August, was there any good news for the company's comic sales last month?  Actually, yes.  Even though Marvel lost considerable marketshare here, its sales were still 40% more than they were in August of last year when "Secret Wars" was still in full swing.  While running high-profile miniseries meant to capitalize on some of the best-known stories from Marvel may have produced some hits, it would appear that there's still no substitute for having ongoing series tie-into the main event itself.  That said, even with a huge number of titles tying into "Civil War II" were published in August, we didn't get an issue of the main series.  Which is likely why Marvel only had three titles, "Amazing Spider-Man" (setting up "Dead No More"), "Black Panther," and "Star Wars" in Diamond's top 30 for the month.  So even though the company still had a great month in terms of overall sales compared to the same month last year, it still lost the PR battle in every possible way.  That's why DC's victory in August stung so much.
IvX #1 (of 6):  "Inhumans vs. X-Men" kicks off with Charles Soule and Jeff Lemire doing the writing and Lenil Yu doing the illustrating.  It's a strong creative team, to be sure.  Yu does fantastic work (when he's not rushing to meet deadlines) and I've generally liked what I've read from both writers.  More to the point, Soule and Lemire are steering the "Inhumans" and "X-Men" franchises at the moment, so they have to be invested in the story they're telling here.  While I'm sure the company is betting on the question of "Who Will Win?" to drive sales and interest of the series, I'm only going to be satisfied with one outcome.  That would be seeing the X-Men utterly humiliate the Inhumans and send them packing back to the realm of being a second-string franchise with only one monthly title.  There's no replacing the X-Men.  No matter how much Marvel CEO Ike Perlmutter wants that to be the case.
U.S.Avengers #1:  Marvel clearly believes in Al Ewing's plan for his Avengers titles.  Why else would they relaunch "Ultimates" in last month's solicitations and re-brand "New Avengers:  A.I.M." here.  That said, without any context for this new group of U.S. Avengers backed by American Idea Mechanics, the overt patriotism of the setup borders on jingoism.  I'm willing to give Ewing the benefit of the doubt here because A) the comics I've read from are never as obvious as they appear to be, and B) he's British.  So maybe we can expect some kind of "Hail Hydra!" style twist along the lines of the reveal in "Captain America" from several months back.  Could it be that Batroc the Leaper is pulling the team's strings to pursue an agenda that is favorable to France!?  If so, remember that you read it here first!
Nova #1:  In which it's advertised that "CLASSIFIED" is coming back, while also showing off a cover featuring the helmet of original Nova, Richard Rider.  Who we last saw sacrificing himself to bring Starlord, Drax, and Thanos out of the Cancerverse.  If you've been wanting to see Rider back in the Marvel Universe, then this is for you.  As for me, it's written by Jeff Loveness and Ramon Perez with art by Perez.  It'll look good, but the writing is a big fat question mark for me.  Pass.
Guardians of the Galaxy #15/Rocket Raccoon #1/Star-Lord #1:  In which the Guardians team finds themselves stranded on Earth in the wake of "Civil War II."  This isn't a crossover, but I can't say that this is a setup that I've desperately wanted to read more about.  For the team in general, at least.  Seeing Rocket trying to make his way on a planet where he can be easily mistaken for unintelligent life at least has some potential to it.  As the cover for the new first issue of his series indicates.  Meanwhile, "Starlord" is now written by Chip Zdarsky, artist and co-conspirator of "Sex Criminals" and writer for "Howard the Duck."  Either Zdarsky is going to translate his sense of quirk intact to the antics of Peter Quill and we're going to get everyone's new favorite title that's both hilarious and wacky, or the end result will be bland enough to have the series cancelled in a year.  Take your pick.
Gamora #1:  Also this month, the long-delayed series spotlighting the most dangerous woman in the galaxy (who also happens to be a member of the Guardians) finally arrives.  It's written by Nicole Perlman, who co-wrote the "Guardians" film, with art by Marco Checchetto.  While this isn't listed as a miniseries, the solicitation text indicates the story we're getting is going to be another take on her origin.  Which is fine, but where do you go from there?  If nothing else, Checchetto's work on "Avengers World" and "Obi-Wan and Anakin" is leading me to expect a stunning depiction of Marvel's cosmic scene.
Doctor Strange/Punisher:  Magic Bullets #1 (of 4):  No, it's not the craziest team-up I've seen.  One of the bright spots in "Original Sin" was the odd couple pairing of these two heroes.  The real question is why it took so long for Marvel to give us a miniseries featuring them together.  Particularly since the good Doctor's movie will have been out in theaters for over a month by the time this hits the stands.  This comes to us from writer John Barber, who has a long history writing "Transformers" comics at IDW, and artist Andrea Broccardo, who has done various fill-in work for Marvel over the years.  Now we just have to wait and see if this oddball writer/artist team can do appropriate justice to this equally oddball superhero pairing.
Star Wars:  Classified #'s 1&2:  So this is the mystery ongoing series for Marvel that Kieron Gillen was hinting at.  I was kind of hoping for a return to the Marvel Universe, but the writer's work on "Darth Vader" has shown that more "Star Wars" work from him is something to be excited about.  As for what it could possibly be about, the most likely bit of speculation has this being a solo series for Doctor Aphra, with BT and Triple Zero along for the ride as well.  I'm sure Gillen would want to have a firm hand in detailing the further adventures of the characters he created for the "Star Wars" universe before fully handing them over to the creative community, and the personal investment in that would get him to stick around for another ongoing series.  Also, the successful launch of a "Doctor Aphra" series would show that Marvel can add its own concepts to the "Star Wars" universe as opposed to spotlighting existing characters in ongoing and miniseries.  At the end of the day, however, it's more comics work from Gillen, and I'm all for that in any universe.
Civil War II HC:  Arriving in December, assuming that it doesn't experience any further delays.  If I can find it at a deep enough discount, I'll pick it up.  Otherwise, I'll be waiting to read it in paperback, or when it ComiXology has it on sale.
X-Men:  Legacy -- Legion Omnibus:  Collecting the four volumes that made up writer Si Spurrier's run on the title spotlighting Charles Xavier's son who is as powerful as he is disturbed.  I didn't think it was going to last a year, but I was clearly proven wrong.  It also turned out to be pretty great too.  Why is it getting the omnibus treatment?  In case you haven't heard, there's going to be a "Legion" series featuring the character on FX next year.  So it makes sense to have the definitive story about the character in a handy one-volume format for anyone who wants to check it out.  Yes, that's right, the definitive Legion story.  He's been around for a good long while, but the character was never explored or used as well as he was here.  However, god help the writer who has to undo Spurrier's perfect ending if Marvel decides they want to have the character back around to cash in on the presence of the TV show.