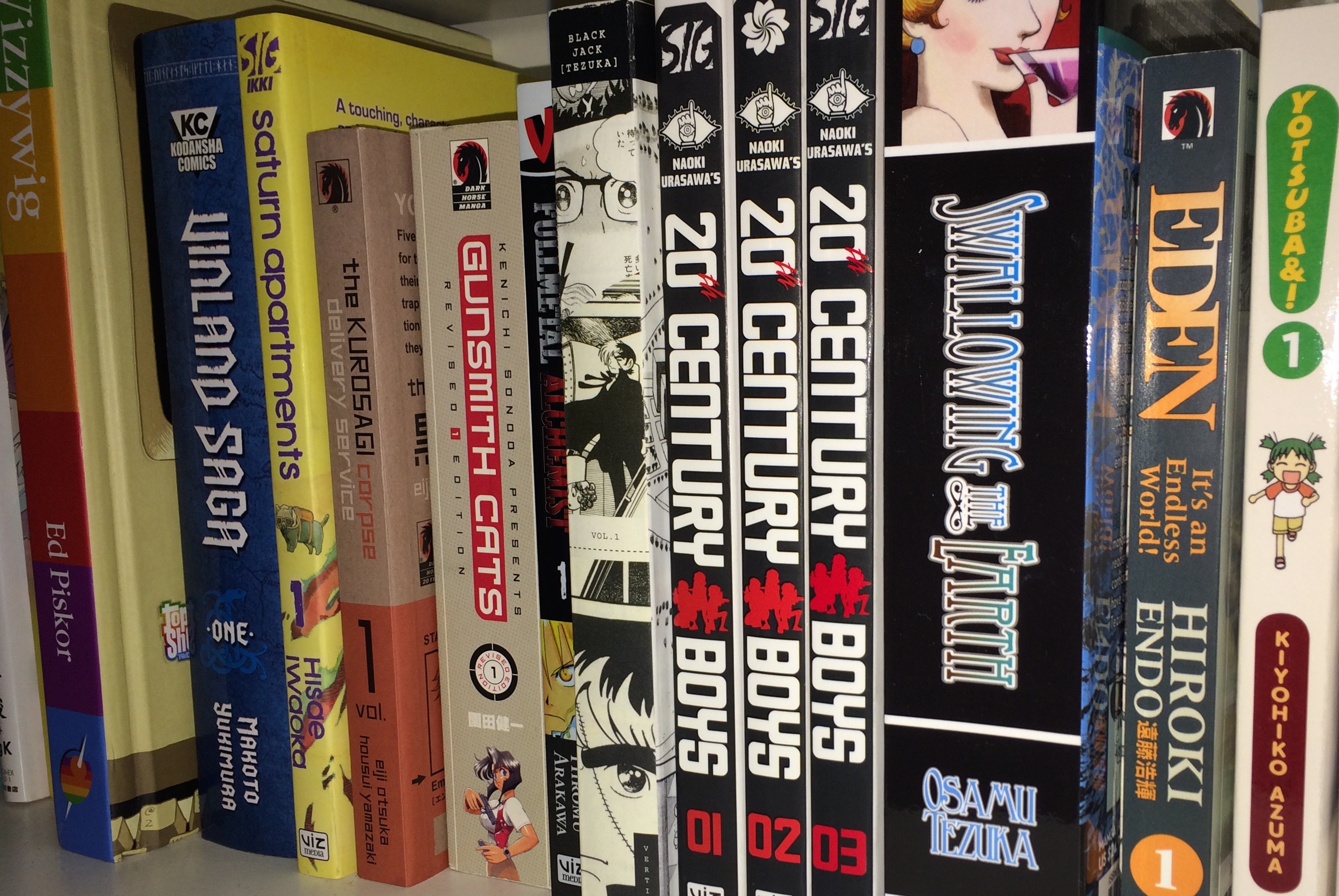 It turns out that the finale of "Time Runs Out" and whatever DC is planning for the month of their move to the West Coast are happening at the same time.  Based on that and some interesting coincidences in the comics that shipped this week, some are speculating that this could lead to the first Marvel/DC crossover in over a decade.  It's still probably a longshot, but an interesting possibility to consider nonetheless.
Also, remember how the latest issues in all of Bendis' creator-owned titles were supposed to come out on September 10th?  To the great surprise of absolutely no one, that didn't happen.  Now the word is that "Brilliant #6" and "Scarlet #6" will be out on November 12th, with "The United States of Murder, Inc. #5" and "Powers:  Bureau #12" arriving a week later.  I'll believe it when I see it.  However, the "Powers" resolicitation makes it extremely unlikely that the first issue of the latest relaunch -- solicited for December -- will arrive on time.  Bendis recently announced that he was closing down his message board after 22(!) years to focus on his work.  If all of these titles do ship on time, then I guess we'll know what's been giving him problems with getting his creator-owned work out on a reasonable schedule.
Avengers & X-Men:  Axis #9 (of 9):  A conclusion so shocking that we're told that if we only buy one book this century, this should be it!  Also, instead of cracking the internet, the events of this issue are said to crack the Marvel Universe to its very core!  Hyperbole aside, Rick Remender has one of the company's most memorable event storylines -- "The Dark Angel Saga" -- to his credit, and he's built up a good head of steam with his current "Uncanny Avengers" arc.  I want to be optimistic that these things will make his first line-wide crossover event worthwhile.  In the meantime, I'll be sitting over here waiting for the hardcover collection to arrive in March.
Angela:  Asgard's Assassin #1:  In which the former Todd McFarlane-owned character gets her own series that finds her at odds with both Asgard and Heaven.  Interestingly, this series will have co-writers and co-artists.  Respectively, the teams are Kieron Gillen and Marguerite Bennett, and Phil Jimenez and Stephanie Hans.  Gillen's name gets my interest, and I'm guessing his co-writer status is due to his ongoing duties with "The Wicked + The Divine" and "Uber" along with his upcoming "Darth Vader" series.  I've not read anything by Bennett yet, but I've not heard anything bad about her either.  As for the artists, they're both great and hopefully the fact that they're not having to do a book-a-month will mean that they'll be around for longer than the first arc.
S.H.I.E.L.D. #1:  Mark Waid brings the characters of the TV series into the Marvel Universe with a promise of one mission in each issue and a rotating crew of top-flight artists, with Carlos Pacheco illustrating the first issue.  It would seem that the writer has everything he needs here to make a comic that's markedly BETTER than the TV series that serves as the basis for it.  I'm definitely looking forward to seeing if he can deliver a comic that shows what we've been missing with that show.
Spider-Man and the X-Men #1 (of 5):  With the "death" of the title character, it would appear that "Wolverine and the X-Men" is no more.  However, this sounds like a great replacement for it even if this is only a miniseries.  It's written by Elliot Kalan, who has a background writing for "The Daily Show" and turned in an a moderately amusing story about the Looter in one of the fill-ins for "The Superior Foes of Spider-Man."  I'd say he's got potential, and the idea of two dinosaur-themed villains -- Sauron and Stegron -- teaming up sounds like its well within this title's established spectrum for craziness.  Yeah, I'll pick this up when it comes out to see what it's like.
All-New Miracleman Annual #1:  Fun fact:  this title and "S.H.I.E.L.D." will be the only Marvel titles shipping to comics stores on New Year's Eve.  A fact that's even more fun:  One of the stories in this issue was originally written by Grant Morrison during the title's original run over twenty years ago.  What took it so long to be published?  He asked Joe Quesada to draw it.  *RIMSHOT*  I (mostly) kid about that last part as Quesada is actually drawing the story in question.  The fact that it took until now to be published is likely down to the long-running feud between Morrison and "The Original Writer" Alan Moore.  We've also got a story here from "X-Statix" collaborators Peter Milligan and Mike Allred.  Those two creators have worked well together other the years, and while it's nice seeing more work from them here, you wonder what it would be like to see them turned loose on a title of their own creation.
Uncanny X-Men Annual #1/All-New X-Men Annual #1:  The last time Bendis used the annuals from the titles he was writing to tell a story, we got the incredibly misguided tale of how Wonder Man wanted to put an end to the team.  It was so misguided that the writer completely reversed his take on the character to make him heroic again in his last "Avengers" storyline.  I was not impressed by this.  At all.  Now, Bendis is doing the same thing again with Eva "Tempus" Bell, a character he created.  Apparently she went lost in time during a recent storyline and these issues will explain what happened to her.  There's a low bar for the writer to clear for the stories in these annuals, and I'm hoping that he has a better idea of what to do with a character of his own creation than someone like Wonder Man.
Powers #1:  Whether or not this issue actually ships in December is highly suspect at this point.  However, there's a great incentive for Bendis and Oeming to have this title hit its shipping date.  That's because the "Powers" series on the Playstation Network is also set to debut this month.  I doubt that it'll have the same effect on sales for the series and its collections that "The Walking Dead" TV series has had, but I imagine that the creators realize it'll be a huge missed opportunity to not have a comic on the stands in time for the premiere.  Of course, it'll be hilarious to see if they do manage to hit the shipping date for this title without having put out "Powers:  Bureau #12" yet.  Wait… No, it won't be hilarious.  It'll just be sad.
Death of Wolverine HC:  I've admitted to slowly warming up to the idea of the character's death acting as a reset button for some of the things that have happened to him over the years.  As for the death itself…  Well, I did shell out for the "Origin II" hardcover, but that was written by Kieron Gillen (who gave us more of his defining take on Mr. Sinister), and had art by Adam Kubert.  This is written by Charles Soule with art by Steve McNiven.  While I've got no worries the artist will turn in great work, I don't have much to judge the writer on besides that one volume of "Swamp Thing" that I've read.  Maybe I'll just wait to see if Amazon eventually offers a discount greater than 25% before picking this up.
Avengers:  Time Runs Out vol. 1:  When this storyline was announced, I foolishly assumed that it'd be collected in one volume each for "Avengers" and "New Avengers."  On one hand, it was dumb of me to think that Marvel would collect more than ten issues of a current ongoing title in one volume when they can make more money by splitting it up into multiple collections.  On the other, "Avengers" and "New Avengers" have been telling two sides of the same story since the start of their runs, so it makes sense to collect issues of both series in one volume.  As I've been buying both titles in hardcover since the start of their runs, I'll be picking this up too when it arrives at the end of the year.
X:  Force vol. 2:  Hide/Fear:  Here's hoping that I'll get around to writing up my thoughts on the first volume this week.  The short version is that I liked it, even though I can see how the quirkiness writer Si Spurrier brings to this take on the title may not be to everyone's liking.  Sales on the monthly title have already sunk below the previous run's and I'm betting that the current storyline from these solicitations will be its last.  Which is too bad.  Also of note is that this volume collects "X-Men:  Legacy #300" where Spurrier, Mike Carey and Christos Gage tell a story about a forgotten X-Man who has the mutant ability to slip out of your memory when he leaves your sight.  I was wondering where they were going to collect this issue since it didn't tie in to the story Spurrier was telling in "Legacy," but the character shows up in this volume and now I have my answer.
Hawkeye vol. 4:  Rio Bravo:  Speaking of delayed issues, the final two issues of Matt Fraction and David Aja's run on this title have been delayed to November and December.  Which would indicate this collection will be pushed back as well.  Man, the more these issues get delayed the more I wonder just what has gone wrong behind the scenes to make Fraction's final work for Marvel (for now) so protracted and tortured in its release.