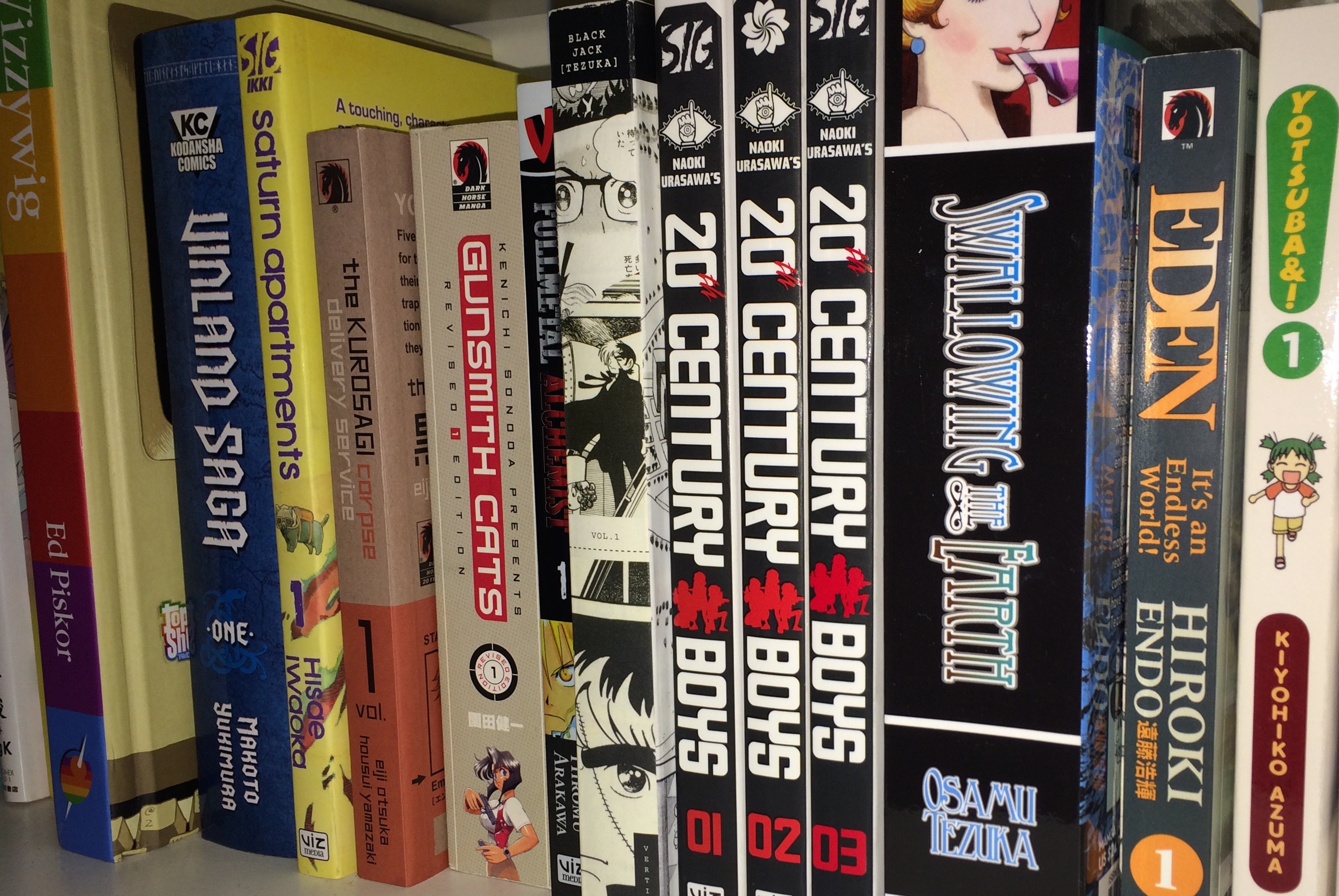 He's been trying for years to create a series that could stand alongside "The Walking Dead" and "Invincible" as long-running comic series, and it looks like Robert Kirkman has managed to hit it out of the park with his latest.  Early word is that his new horror series "Outcast," with artist Paul Azaceta, has outsold the two most recent issues of "The Walking Dead" in sales to comic book stores.  Given that his last effort, "Thief of Thieves," launched with around 20K this is a monstrous success for the creators and for Image -- and without any variant covers for its first issue.  The caveat here is that sales are likely to crash after this first issue after the speculators and the curious eventually decide that it's not worth their time to follow.  I hate being cynical about this, but this is ALWAYS the case and it's going to happen here.
Well… it didn't happen for "Saga," so there are always exceptions.  I'd like to be optimistic about "Outcast's" chances except years of following comics sales charts have told me that's a losing proposition.
Roche Limit #1:  I've yet to read anything from creators Michael Moreci and Vic Malhotra, and this might be the series that changes that.  Set many years in Earth's future after a billionaire industrialist has funded space travel to another planet, the colony has descended into an effective hive of scum and villainy.  Though the plot hook for this issue involves a woman looking for her sister in said colony, it was more interesting to read the link that Comic Book Resources provided to their interview with Moreci about this title.  The short version:  Reading what the writer has to say about his series is far more interesting than the brief snippet of solicitation text we get here.  I'd like to see more links like that in CBR's monthly solicitation rundown.
God Hates Astronauts #1:  OH HELL YEAH!  One of the best, and certainly the funniest, titles I read last year is getting an ongoing series.  It's really hard to explain the appeal of Ryan Browne's absurdist romp, as saying that it's about a bunch of superhero assholes who spend more time fighting and hating each other than taking on supervillains only scratches its surface.  Also, the solicitation text implies that astronauts may even factor into the plot of this series.  I'm betting it's ALL LIES and will likely be about something else entirely.  If you've read the first volume, then what I just said made perfect sense to you.  Probably.
White Death HC:  Years ago, I picked up this title from AiT/PlanetLAR on a whim.  It's a WWI story that I remember being a fairly conventional example of the genre.  Written by Robbie Morrison, I suspect the reason that it's coming back into print now is because the art is from "The Walking Dead's" Charlie Adlard.  Adlard employed a unique chalk sketch style for this story, and that's the part about it I remember most after all these years.  In case you haven't guessed, I'll just break out my old copy if I want to re-evaluate this title's merits.
America's Got Powers:  When this title began its serialization in 2012, I doubted that it would see completion in that calendar year.  Long story short:  I WAS RIGHT!  Fantastic artist that he is, Bryan Hitch is apparently completely incapable of keeping to a schedule unless he's completed the art for a title before it's solicited.  As was the case with "Age of Ultron."  Anyway, it's about a bunch of kids who were part of a mysterious event in San Francisco who grew up to have superpowers.  With one exception, they all exist now to entertain the rest of us and it's up to the one non-superpowered member of their group to save the world.  It's written by Jonathan Ross, who is a very entertaining interviewer and personality as I've seen him at Comic-Con, but not someone whose comics I've read yet.  Given Hitch's involvement, that'll be changing when this collected edition arrives.
East of West vol. 3:  There is No Us:  Speaking of things not hitting their deadlines, I'm not expecting to see this in September as I don't think this title has managed to ship five issues on a monthly basis.  I would love to be proven wrong though.  Also, the fact that it's being solicited now means that we'll likely see it arrive before the end of the year at any rate.
Fatale vol. 5:  Curse the Demon:  Have Brubaker and Phillips saved the best for last with this title?  That's what I want to find out.
Great Pacific vol. 3:  Big Game Hunters:  Yeah, I don't think that I'll be picking this up when it comes out.  The title just hasn't lived up to my expectations, in the case of what I want it to be and what it actually is.  If I do pick it up, it'll likely be on my next trip to Wondercon as I rifle through the half-off bins there.
The Mercenary Sea vol. 1:  This, on the other hand, I'll probably be picking up when it comes out.  Writer Kel Symons and artist Matthew Reynolds look to be tapping into a retro adventure vibe with their tale of an ex-bootlegger, his crew, and the German U-boat they've claimed as their own.  There's something about that pitch, which involves the bootlegger looking for the lost island of Koji Ra, and the distinctive cover art that reminds me of the old movies I used to watch during the summer as a kid.  Here's hoping it measures up.
Morning Glories vol. 8:  Vol. 7 is currently sitting on my dresser, waiting patiently to be read, and then re-read after vols. 1-6 for the (tentative) podcast after next.  Maybe after doing that I'll be able to read this right when it comes out.  Or maybe I won't…
Revival vol. 4:  Escape to Wisconsin:  The title begs the question, "WHY?"  Discerning the reason anyone would want to head out there aside, I continue to remain somewhat ambivalent towards this title.  It's one where the little subplots come off as more interesting than the main story.  However, this volume collects "Revival's" half of the "Chew/Revival" crossover, so that should be something well worth reading.
Southern Bastards vol. 1:  Here Was a Man:  I'm still waiting for a reason to get excited about this book aside from the fact that it's Jason Aaron's return to creator-owned work after "Scalped."  The reviews I've read of it seem to imply that it's a great example of Southern-fried style over substance.  So I guess I'll have to wait until I read this volume to see if it's worth getting excited over the actual content.
Chew #44:  From the solicitation text, "Warning: Sissies will need an adult diaper before reading this one."  Oh John Layman, you are such a troll!