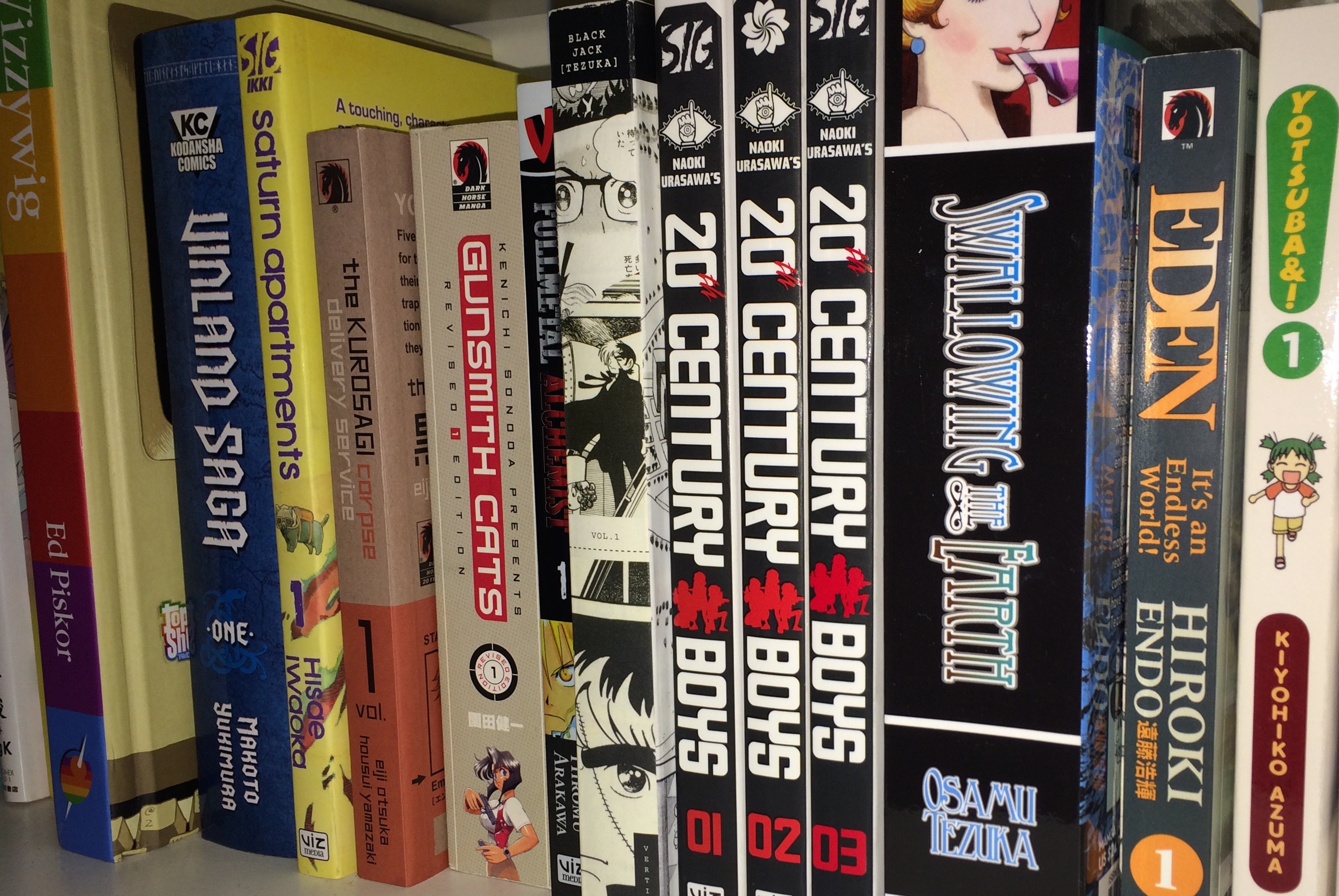 I noticed that James Stokoe is providing variant covers for the new issues of "Birthright" and "Head Lopper" that are being solicited here.  It also got me thinking that, aside from these variants, and other variant covers for Marvel, we haven't seen a lot of new sequential work from this immensely talented creator.  After the "Godzilla:  The Half-Century War" miniseries from 2013, I believe he's just done an issue of the Marvel "100th Anniversary" event and the first issue for the recent "Godzilla in Hell" miniseries.  I'll probably have to pick up both collections at some point because it's been too long since I've read anything new from him.  Here's hoping that he's taking all of this work doing variant covers and other work-for-hire stuff to fund his next major project.  Even if that doesn't turn out to be new issues of "Orc Stain," I'm sure it'll be worth reading.
Circuit Breaker #1 (of 5):  Kyle Baker isn't an artist whose name comes to mind when you think of those who work in a "manga influenced" style.  Yet that's what he's channelling here in this work that riffs on Tezuka's "Astro Boy" with a slight "Mega Man" bent.  Written by Kevin McCarthy, the series is about the chaos that erupts when the robots who saved Japan during WWIV turn on their country.  Their creator then builds one more robot and tasks her with dismantling this resistance (while passing her off as his own granddaughter).  It's a familiar setup that, short of any genuine surprises, sounds like it's quality is going to hinge on Baker's art.  He's a fantastic cartoonist, but will that be enough to pull off a convincing approximation of manga?
The Discipline #1:  Apparently writer Peter Milligan and artist Leandro Fernandez enjoyed working together on "The Names" enough that they decided to take their creator-owned act on the road to Image.  This new series involves a married woman who falls in lust with another man who is not as he seems.  For what it's worth, this series is also billed as an "erotically-charged tale of sex, death, and metamorphosis" that begins with an explosion of "carnality and weirdness."  If that does it for you, then you're welcome to it!  As for me, "The Names" was a hot mess that only served to further cement Milligan's reputation for consistently uneven work.  It looked great thanks to Fernandez, but he deserved a whole lot better than what he was given to illustrate there.  Sadly, I don't think there's anything here to convince me that this won't turn out the same.
Stray Bullets:  Sunshine & Roses #13:  Shaping up to be utterly epic by this title's standards.  By that I mean every volume has been either eight or nine issues long.  One might think that creator David Lapham is over-extending himself here, but I doubt that's the case.  After all, this whole storyline has been about digging into one of the pivotal incidents from the series.  So it stands to reason that there's a lot to set up here.  Also, as Lapham explained in the supplemental material from the previous volume, "Killers," he spent some time purging himself of the bad habits he picked up from his work at Marvel and DC.  That resulted in the new volume being on par with the best of "Stray Bullets."  So there's plenty of reason for optimism about the title's length at this point.  Of course, in addition to what I've just said, more issues means more chances for Spanish Scott to show up.  Who wouldn't want that?
Black Magick vol. 1:  Awakening:  From writer Greg Rucka comes the story of Rowan Black, a detective with the Portsmouth police department who is also a witch.  Now she's being targeted by someone who knows about both halves of her life.  Rucka plus police procedural plus witchcraft?  Sign me up!  The art is from Nicola Scott, whose work on "Secret Six" shows that this book should be a visual knockout as well.
East of West vol. 5:  All These Secrets:  The biggest casualty of Marvel's "Secret Wars?"  Jonathan Hickman's creator-owned titles.  As he has been working to put that epic to bed, the schedules for his Image titles have gone right off the rails with one, "The Dead and the Dying," being put on official hiatus until he and artist Ryan Bodenheim can get it out on a regular basis.  Man, between that series and "Secret," it would seem that any attempt that these two creators make to do an ongoing series is doomed from the start.  As for "East of West," the delays in getting new scripts to artist Nick Dragotta has been significant enough that the artist has had to take on additional work with DC.  I don't doubt that these issues will affect the quality of this volume, but maybe it'll mark the start of them getting it out on a more regular basis with Hickman's Marvel work now behind him.
The Fuse vol. 3:  Perihelion:  This volume centers around a particularly crazy day in the lives of Detectives Ristovych and Dietrich as the title space station reaches the day of the year that it is closest to the sun.  Everyone tends to go just a little bit nuts at this time, leading up to lots of general unrest and two murders.  The two prior volumes had some stellar worldbuilding to their credit, and a couple of protagonists who were both likeable and interesting.  They also had a bad case of "talking killer" syndrome as the villains behind the murders at the core of these volumes were given plenty of time to explain why they did in unnecessarily expository fashion.  With two murders featured here, will one of them finally break this cycle?  Only if this title wants to finally make the leap from "good" to "great."
I Hate Fairyland vol. 1:  Madly Ever After:  In which writer/artist Skottie Young lets his imagination run riot, and the result is a bloody swath of murder and carnage through a storybook fantasy landscape.  You see, the story's protagonist, Gert, has been stuck here ever since she was six.  Now that she's 40, the woman is sick of it all and just wants out by any means necessary.  Young has some amazing skills as an artist and his execution (both figuratively and literally) of this series should be something to behold on the page.  It's just a question of whether or not this idea of seeing cute fantasy creatures being ruthlessly butchered has enough substance to see it through more than one volume.
Morning Glories vol. 10:  Collects issues #47-50 and promises the revelation of one of the title's biggest mysteries.  We'll see about that, even though the previous volume gives me hope that writer Nick Spencer may be able to stick the landing here.  If I'm reading this right, the solicitation text also indicates that the series will be relaunched as "Morning Glories:  Summer Vacation" in what is no doubt an attempt to hook new readers as the title heads towards its climax.  That didn't work out all too well for "The Unwritten," so I doubt it's going to work any better for this title.  If nothing else, it at least lets us know that the end is in sight.
Paper Girls vol. :  When you're a writer as successful as Brian K. Vaughan, you can come out with a comic that has the premise of a group of paper girls in 1988 who stumble across the biggest story of all time and still have it sound like something that other people would want to read.  If this were someone who hadn't already given us "Y:  The Last Man," "Ex Machina," "Saga," "The Private Eye," and a really good run on "Ultimate X-Men" back in the day, I'm not sure if anyone would be willing to give that solicitation a second thought.  The fact that this series also has art from Cliff Chiang, well… Who wouldn't want to check this series out when this volume arrives in April (yup, it's advance-solicited).
Rat Queens vol. 3:  Demons:  The previous volume left off with necromancer Hannah finding out that something bad had happened to her father.  In order to find out exactly what's wrong with him, she and the rest of the Rat Queens are going to have to head back to Mage University.  Given the title's irreverent tone, expect lots of "Animal House" by way of "Dungeons & Dragons"-style hijinks.  Unfortunately Stjepan Sejic will not be back to illustrate this newest volume.  Instead, "Braga Special" artist Tess Fowler has the honors.  I'm not familiar with her work, but creator Kurtis Wiebe has shown some pretty good instincts so far in picking out artists for this series.
Tokyo Ghost vol. 1:  Atomic Garden:  Rick Remender's newest creator-owned series features a tech-addicted society in 2089 where two of its enforcers are sent on a job to the last tech-less place on the planet.  That would be the Garden Nation of Tokyo.  I'm hoping this leans more towards the blackly comic drama of "Deadly Class" than the miserablism of "Black Science" and "Low."  If nothing else, this volume should look incredible as it features art from Sean Murphy -- and an out-of-control, tech-addicted society sounds like the kind of thing that would be right up his alley to draw.