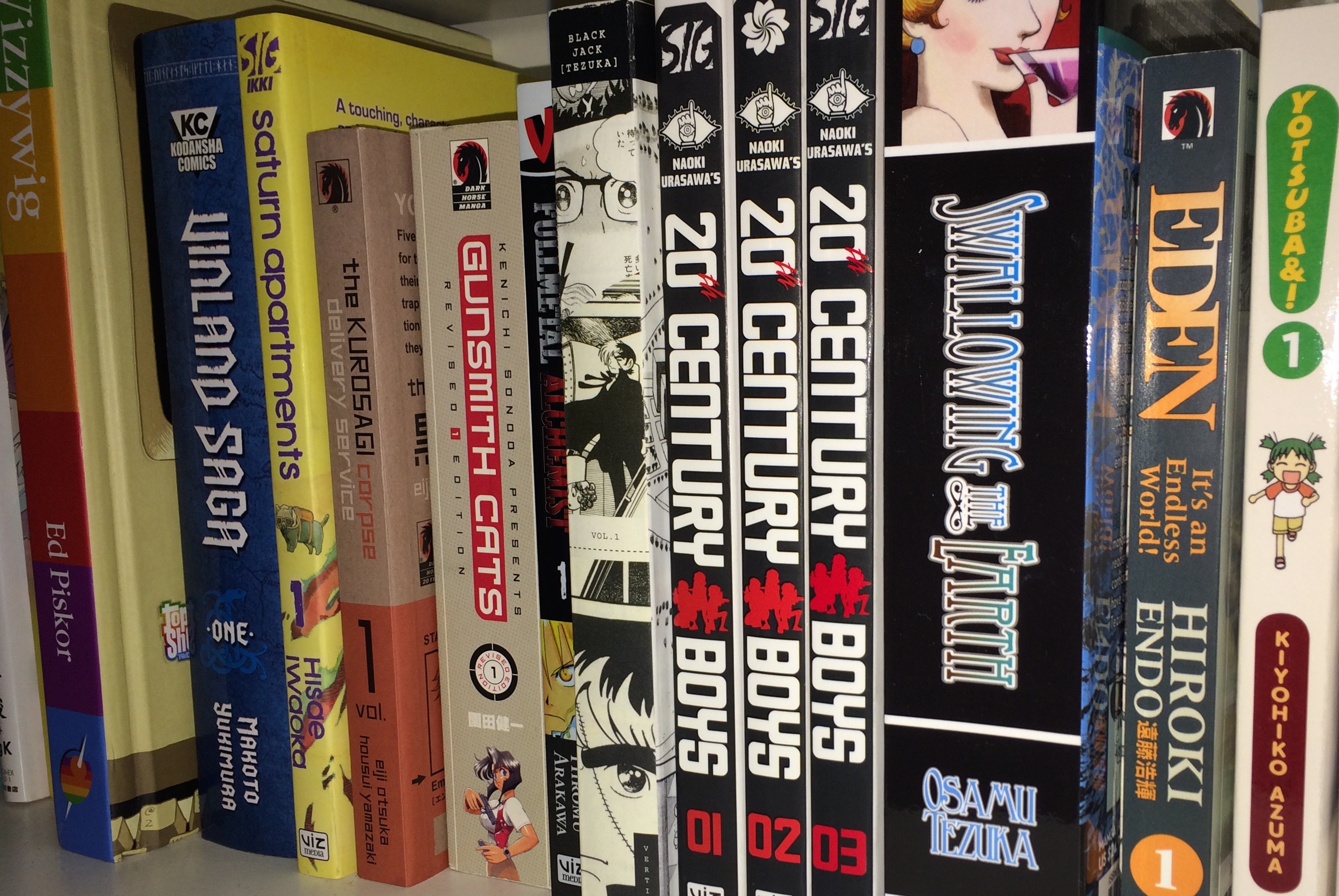 It's Image Comics' 25th Anniversary next year and Robert Kirkman is all ready to celebrate.  By that I mean the latest issues of the three titles he writes, "The Walking Dead," "Invincible," and "Outcast," will be priced at twenty-five cents each.  In addition to being a cute way to celebrate the occasion, it's also a canny marketing move.  All three titles are kicking off new arcs with the issues being solicited here (and in the case of "Invincible," its final arc) so this is a very good way to hook as many readers as possible for the immediate future.  Kirkman also gets bragging rights as the first of the Image partners to do something to mark the founding of the company.  Which is amusing in a certain way because he's the only partner who isn't also a founding member.  It's probably also worth noting that of the original Image founders, only Todd McFarlane and Erik Larsen are still putting out comics regularly for the company.
Also, in Jonathan Hickman-related news, issue #4 of his sci-fi series "Frontier" was featured in these solicitations but don't expect to read it next February.  Apparently he wasn't satisfied with how issue #1 was turning out and revising it meant that he would have to delay the subsequent issues.  Rather than wreck the scheduling of the series, he's opting to delay the title indefinitely until he can get everything just right.  Which is a good thing and shows that he's learned something from the mess that he and Ryan Bodenheim found themselves in with "The Dead and the Dying."
The Old Guard #1:  New from Greg Rucka and Leandro Fernandez.  It's about an immortal female mercenary and the trouble she runs into when she can no longer keep her long life a secret in this modern age.  It's from Rucka, so I'm onboard.  Seeing him collaborate with Fernandez again, after they previously worked together on arcs of "Queen and Country" and "Wolverine" many years ago, is also encouraging.  What does this mean for Fernandez's Image series "The Discipline" with Peter Milligan?  Who knows, but Rucka/Fernandez is a safer bet quality-wise than Milligan/Fernandez.
The Walking Dead #163:  Issue #164 also ships this month, which is a good thing for people who read the single issues.  I'm saying this because the title for this issue "Conquered" and its cover don't indicate that things went well for Rick and co. in Alexandria.  Putting the main cast in dire straits was bound to happen after things went so well for them in the last war.  I wouldn't be too worried for everyone, however.  Even when Negan was running the show, Kirkman still offered up hope of resistance with Rick and his plans.  Which is something the TV show could stand to learn from at this point.
Sex Criminals #16:  Returning for its fourth arc with a new set of XXX-rated variant covers.  The one for this issue is from "Saga's" Fiona Staples while the solicitation text promises that she finally gets to draw something naughty.  I know you can't see or hear me, but I'm totally slow-clapping the solicitation to this issue…
Seven to Eternity vol. 1:  Back when this was announced, I didn't give it much consideration.  Even though it's from Rick Remender and Jerome Opena.  While Opena has been and will likely continue to be a fantastic artist, I believe the announcement for this series came around the time my estimation for Remender had fallen quite a bit.  This was after the first volume of "Low" convinced me not to buy any more of the series, and I was seriously thinking about dropping "Black Science."  Then the latest volume of "Black Science" turned things around while the most recent "Deadly Class" delivered one of the most electrifying reads of the year (save for that ending).  So now I'm feeling more inclined to give "Seven to Eternity" a shot.  What's it about?  The last knight of a dying house has to choose between joining a rebel group's efforts to overthrow the God of Whispers, or accepting the God's offer to grant his heart's desire.  Hmmmmm… Coming from Remender, it wouldn't surprise me to learn that the knight agrees to fight with the rebels while actually accepting the God's offer so that he can destroy them from the inside.  It's a cheerful twist right up the writer's alley!
Snotgirl vol. 1:  I still think that's a terrible title for a series.  Even if you were a fan of Bryan Lee O'Malley's "Scott Pilgrim."  Now it's time to find out if the series, about a fashion blogger whose personal life is as messy as her allergies, is a good read in spite of that,.
Sunstone Book One HC & Velvet Deluxe Hardcover Edition:  Two series I read about strong-willed women carving out spaces for themselves in an often uncaring world get hardcover collections of their first three volumes.  Of the two, "Sunstone" is far easier to recommend even with its lesbian BDSM-focused narrative.  There's actual depth to the story and characters, while the sex isn't presented in an overly salacious way.  "Velvet" is really only entertaining if you don't look too far beneath its slick surface.  While the solicitation text mentions that this is the collection of "Velvet's" first adventure, her second has yet to be solicited.  As for "Sunstone," you can probably expect the release of the "Book Two HC" collecting vols. 4 & 5 later this year (I said if I were a betting man).
The Fuse vol. 4:  Constant Orbital Revolutions:  Vol. 3 was the best one in this series yet, and vol. 4 looks to promise some kind of resolution to Ralph's search for his missing wife.  If you'll recall, she went to the Fuse to join up with one of its more militant secessionist groups.  Ralph has yet to tell his partner Klem, who is getting ready for retirement, about this and I'm sure he'll be able to keep it secret long enough to resolve it without her finding out or anyone else getting hurt.  That's the way these things always work in fiction.  Right?
Nameless:  Grant Morrison and Chris Burnham's trippily occult sci-fi epic hits paperback.  I found the hardcover at Book Off and it turned out to be one of Morrison's crazier projects.  There's lots of skipping around in time to the point that it becomes hard to get a handle on what's actually happening in the plot.  It does have some incredibly strong artwork from Burnham, who goes at all of the creepy mind-bending and face-rotting stuff that Morrison throws at him with gusto.  This is also the first project I've seen from the writer to come with annotations from him about the story in the back.  I wouldn't mind seeing more of them from him in the future.  If only because this time around he reveals that this story about a down-on-his-luck occult hustler who is recruited to go on a space trip to the asteroid belt between Mars and Jupiter in order to find the prison for the extra-dimensional entity we know as God is actually a call for girls to rise up and slaughter the rock star superhero warrior archetype.
Outcast vol. 4:  Haven't been watching the TV series for this.  Not for any particular reason, but it has yet to invoke the same kind of solidarity which got me to tune in for "The Walking Dead."  While this volume is advertised as providing answers regarding Kyle's status as an Outcast and just what that means for the demons who are keeping him captive, I'm more interested in seeing how the tables get turned on the bad guys here.  Vol. 3 ended with the bad guys holding all the cards, and that usually doesn't work out well for anyone in that position in a Kirkman-written series.