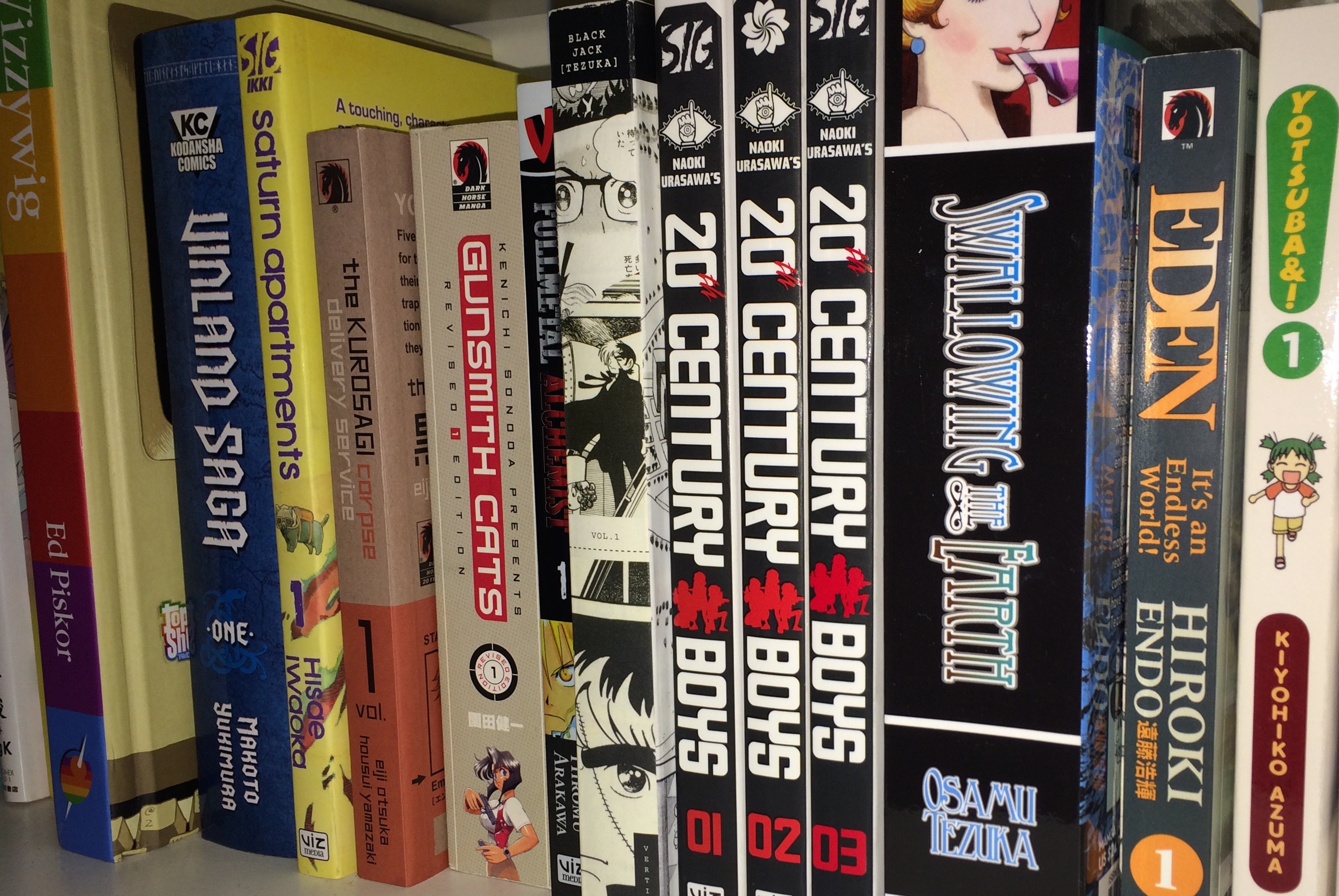 Above-the-Board Recommendation:
The Ludocrats #1 (of 5)
This will have been in the pipeline for around five years before it finally hits print in April.  It's hard to say that it's something I've been eagerly anticipating beyond the fact that it's a new miniseries written by Kieron Gillen.  Co-written, actually. Gillen's former games journalist buddy Jim Rossignol is joining him here for what is described as "Dune" meets an "M-Rated take on 'Asterix and Obelix.'"  That's a terrible description by any standard, so think of it as a fat person and a skinny person bounding around a whacked-out futurescape of the kind that can only be seen in comics.  Or rather as one big excuse for Gillen and Rossignol to do whatever they want for five issues. With "The Spire's" Jeff Stokely illustrating it, that's actually a setup I wouldn't mind investing in.
Adventureman #1:  Matt Fraction is back in town.  You can tell because the solicitation text for this issue is over-the-top to the point that it features the word "MACABRAPOCALYPSE!"  It's used in relation to the exploits of pulp hero Adventureman, who's only remembered today by single mother Claire and her fanboy son Tommy.  Those of you expecting the title character to make some kind of metaphysical or even metafictional return may be in for a surprise because the solicitation text also includes the phrase, "WHERE HIS STORY ENDED… HER STORY BEGINS!"  I'm up for this, especially since Terry Dodson is providing the art for this series. Let's just hope that it doesn't do anything to cause my joy for it to curdle into disgust like Fraction's "Sex Criminals" did.
Fire Power vol. 1:  Prelude: You've got to hand it to Robert Kirkman.  He keeps finding new ways to release comics.  This time around he's releasing the first volume before the story continues in single issue form.  I'll be buying this because I've always got time for whatever new thing that Kirkman's offering. That it's being illustrated by the always-excellent Chris Samnee makes it even more appealing.
That being said, "Fire Power" is about one Owen Johnson who journeys to China in order to learn more about his birth parents and winds up at a Shaolin temple where the lost art of the Fire Power waits to be rediscovered.  Unless Kirkman has a major fake-out planned, I'm pretty sure Owen will be the one to master this power. Which essentially makes this series sound like an off-brand take on "Iron Fist." Right down to the caucasian hero learning a secret technique in Asia.  I'd like to think that Kirkman is woke and clever enough to realize he'd be raked over the coals for delivering that premise today. So I guess we'll see if he really is once this volume arrives in April.
Bog Bodies:  Featuring Declan Shalvey the writer rather than Declan Shalvey the artist.  He's working with artist Gavin Fullerton on this tale about an Irish gangster on the run who teams up with a woman lost in the Dublin mountains.  It sounds simple enough, but Warren Ellis got his hands on an advance copy and has said that it's quite good. He could be saying that in the hopes that Shalvey will take notice and get back to "Injection," but I'd like to think he's sincere here.  I should probably give this a shot too since it sounds less likely to disappoint than the "Punisher vs. Barracuda" miniseries he's doing over at Marvel.
Oliver vol. 1:  The story of "Oliver Twist" only set in a post-apocalyptic environment.  Okay, sure. Gary Whitta did good work on the first season of "Telltale's The Walking Dead" and "Rogue One" so its possible that the execution may be more inspired than the premise.  That said, this volume is illustrated by Darick Robertson who has done great work in "Transmetropolitan" and pretty much every subsequent title he's worked on. Also, the handful of pages he did in "DCeased:  A Good Day to Die" showed that he still has it. So yeah, I think I'll be giving this a shot.
Copra:  Round Six:  This reminds me, I still need to get around to buying (at least) vol. 2 of this series.  Just to see if it really is worthy of all its hype.
Gideon Falls vol. 4:  The Pentoculus: Vol. 3 established that this is really artist Andrea Sorrentino's show more than it is writer Jeff Lemire's.  The dazzling layouts and design sense he brings to the series were what held my interest more than the increasingly convoluted yet predictable story.  Still, there's promise on that front as the solicitation text indicates it won't be long before vol. 3's ominous cliffhanger is paid off on in one timeline.  While another features Father Fred finally coming face-to-face with the Bishop now that he finally has some idea of what he's up against.
The Ride:  Burning Desire:  I can't remember if I've ever read one of "The Ride" miniseries, or if I did at one point and sold it some while back.  Anyhow, I'll be back for this one because it's coming to us from writer Doug Wagner and artist Michael Hillyard. Don't remember them?  They're the twisted minds behind "Plastic," a miniseries about a guy whose wife is stolen by some bad, bad men and the bad, bad things he has to do in order to get her back.  Only the guy was a serial killer and his wife is a plastic sex doll. These guys are bringing their sensibilities to the story of a former detective turned club bouncer after a stint in prison finds herself having to take some extreme measures to safeguard the exotic dancers she's been watching out for.  No, this setup doesn't sound all that distinctive, but after "Plastic" I'm willing to bet Wagner and Hillyard can deliver on its execution.