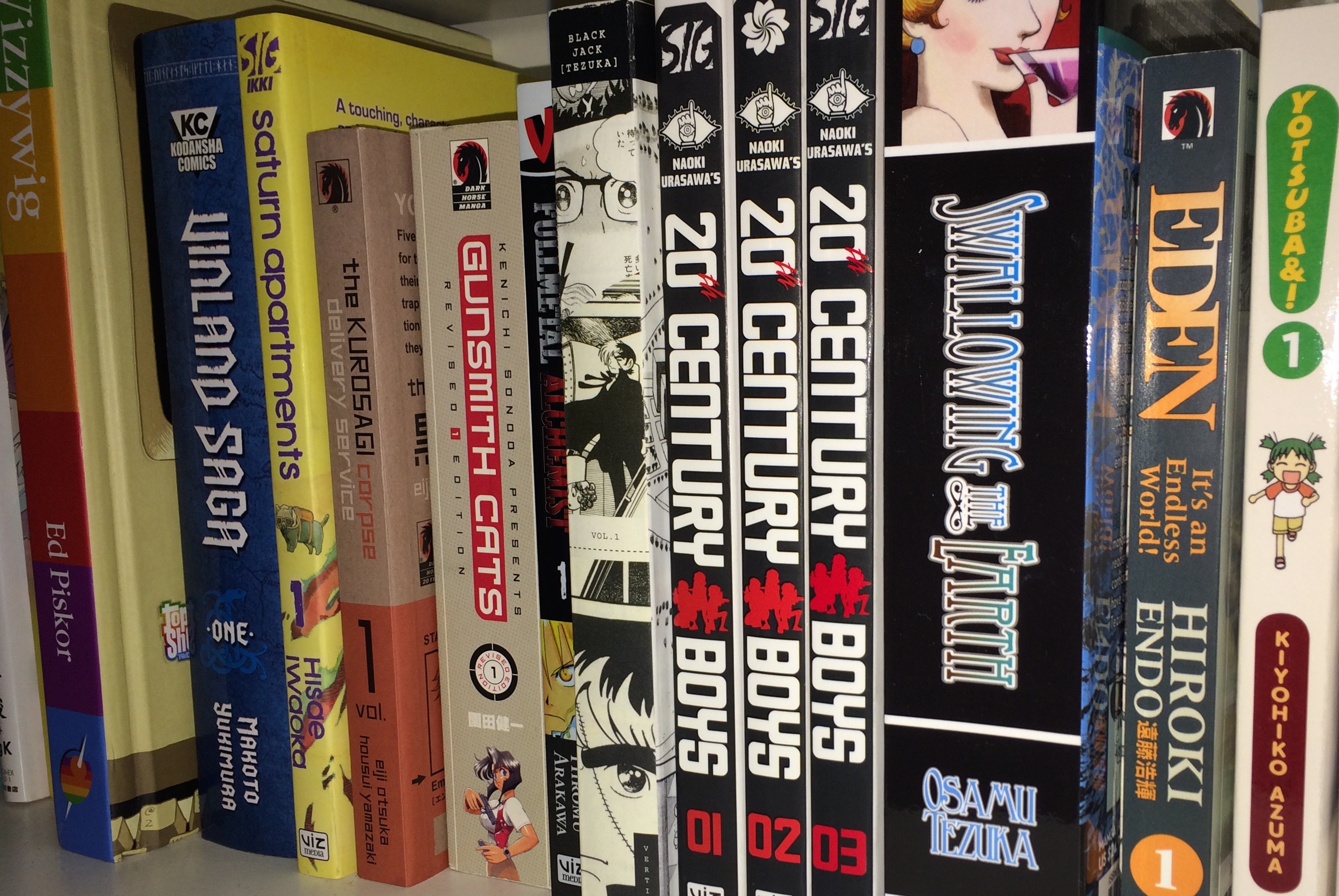 It looks like most of the "Rebirth" launches have gone down all right.  I've been reading some good reviews for most of them and there don't appear to be any obvious misfires in the bunch.  More mixed appears to be the company's Hanna-Barbara relaunch.  "Scooby Apocalypse" and "Wacky Raceland" appear to not be quite what everyone wanted, while "Future Quest" is making good on the promise of its setup.  In other news, "Watchmen" colorist John Higgins has called DC's decision to integrate characters from the series "One of the biggest mistakes they could make."  I'm with you on that one, John.
Oh, and it was announced earlier this week that Rafael Albuquerque will be doing the art for the new "Hit-Girl" series from Mark Millar.  Between the artist's work on "Batgirl" and now this, I don't think we'll be seeing the "Third Cycle" of "American Vampire" anytime this year, or even in the next.  Though, the second "American Vampire Anthology" has been re-solicited here, so fans of the series at least have that to look forward to!
Doom Patrol #1:  The first title from the Gerard Way-driven "Young Animal" imprint gets top billing this month.  After reading his two "Umbrella Academy" miniseries, I think that he's got the knack for "strange" that has driven previous incarnations of this title in the past.  As for what this series will actually be about:  The implication from the solicitation text is that it's going to focus on Casey Brinke, a young EMT who answers a hit-and-run call and finds herself face-to-face with one of the Patrol's most recognizable members, Robotman.  Things are promised to get crazier from there.  Also, there's a cat named Lotion in here as well.  In case knowing that makes you more inclined to give this series a shot.
Cyborg:  Rebirth #1:  Kind of interesting that they're doing a "Rebirth" issue for a series that had only been ongoing for a year before the relaunch.  Then again, this might not be a bad thing considering that this title's run could be best described as "troubled."  Initially a high-profile launch featuring an African-American protagonist (and retconned original member of the Justice League), it featured art from Ivan Reis, and was written by David Walker hot off the success of his "Shaft" miniseries.  Then Reis left the series partway through the first arc, and Walker left at issue nine amidst frustration that he wasn't able to do all he wanted with the character.  "Cyborg" co-creator Marv Wolfman took over writing duties for the final three issues.  Now we've got new writer John Semper Jr. (unknown to me) taking over and giving us a story that draws from Alan Moore's classic "Swamp Thing" revamp:  Is the title character a man, or just a machine that thinks he is one.  That's not something which sets my imagination on fire, but at least it's a starting point for the series and character to get back on track.
Trinity #1:  We've had "Batman/Superman" and "Superman/Wonder Woman" series for the past few years and now DC has figured that it's better to just put these characters together in one ongoing series and be done with it.  It's not the first time this has happened:  Matt Wagner did a great "Trinity" miniseries around a decade back, and the last "weekly" miniseries DC did after "52" and "Countdown" was also centered around these three heroes.  This time out, writer/artist Francis Manapul has the characters looking back to their origins and facing a new threat in the process.  Not the most inspiring of setups, but Manapul earned a reputation on the New 52 incarnation of "The Flash" for having some of the most inspired art in the company's line.  Even if the story doesn't thrill, maybe it'll be worth picking up for the art?
Batman #7, Nightwing #5, and Detective Comics #941:  The first major Bat-crossover of the "Rebirth" era kicks off in these three titles.  "Night of the Monster Men" sounds like a big kaiju battle throughout the streets of Gotham, and that's good enough for me.  Yes, it's not the kind of thing you expect to see the Bat-family face off against.  That's a plus in my book and I'm expecting to see some real creativity in how these monsters are taken down.  What's most interesting about this crossover is that all of these issues are co-written by the apparent mastermind of the event:  Steve Orlando.  That's something I've never seen in any crossover event, and I'm guessing that the division of labor in this case has Orlando making sure the uber-plot runs smoothly through these titles while the regular writers handle the monster-of-the-issue business.
Gotham Academy:  Second Semester #1:  Back because DC believes in it and wants to see this series get the audience it feels it deserves.  Me?  I'm just hoping that vol. 3 recaptures the sense of fun from the first volume and delivers a more coherent storyline.  The series now has three writers as original artist Karl Kerschl joins Brenden Fletcher and Becky Cloonan.  I can't remember the last time an ongoing monthly title had that many writers working on it, so I hope DC knows what it's doing here.
Batman by Ed Brubaker vol. 2:  Now that my expectations for the writer's run on the character have been adjusted accordingly, will I enjoy this volume more than the first?  Well, it does have Bruce Wayne being indicted for murder, sent to Blackgate, and then escaping, so that sounds promising.  Except that these issues were likely part of the "Bruce Wayne:  Murderer/Fugitive" crossover events so it's kind of questionable how they'll read in isolation.  Not promising.
Everafter:  From the Pages of Fables #1:  Because you can't keep a good franchise down.  Also, Vertigo needs a successful ongoing series to justify its continued existence.  The premise here is that after the mundane world became a magical one at the end of "Fables" it became necessary to make sure that magic was being used properly and for the benefit of all.  Enter The Shadow Players, a mundy/Fable global coalition to safeguard against things like magical terrorism..  It's a clever setup and it comes from Matthew Sturges, who has a long history of collaboration with "Fables" creator Bill Willingham on titles like "Jack of Fables," and Dave Justus, who co-wrote the adaptation of "The Wolf Among Us" with Sturges.  "Fables" ended well, but it hasn't been gone long enough for me to miss it.  I'll probably pick up the first volume anyway just to see if Sturges and Justus can capture some of the magic which made that series great.
Neil Gaiman's Midnight Days:  Now in softcover.  So if you thought the hardcover edition of this collection of hard-to-find stories from the writer was too expensive (and I wouldn't blame you if you did), then now you have no excuse to not pick this up.