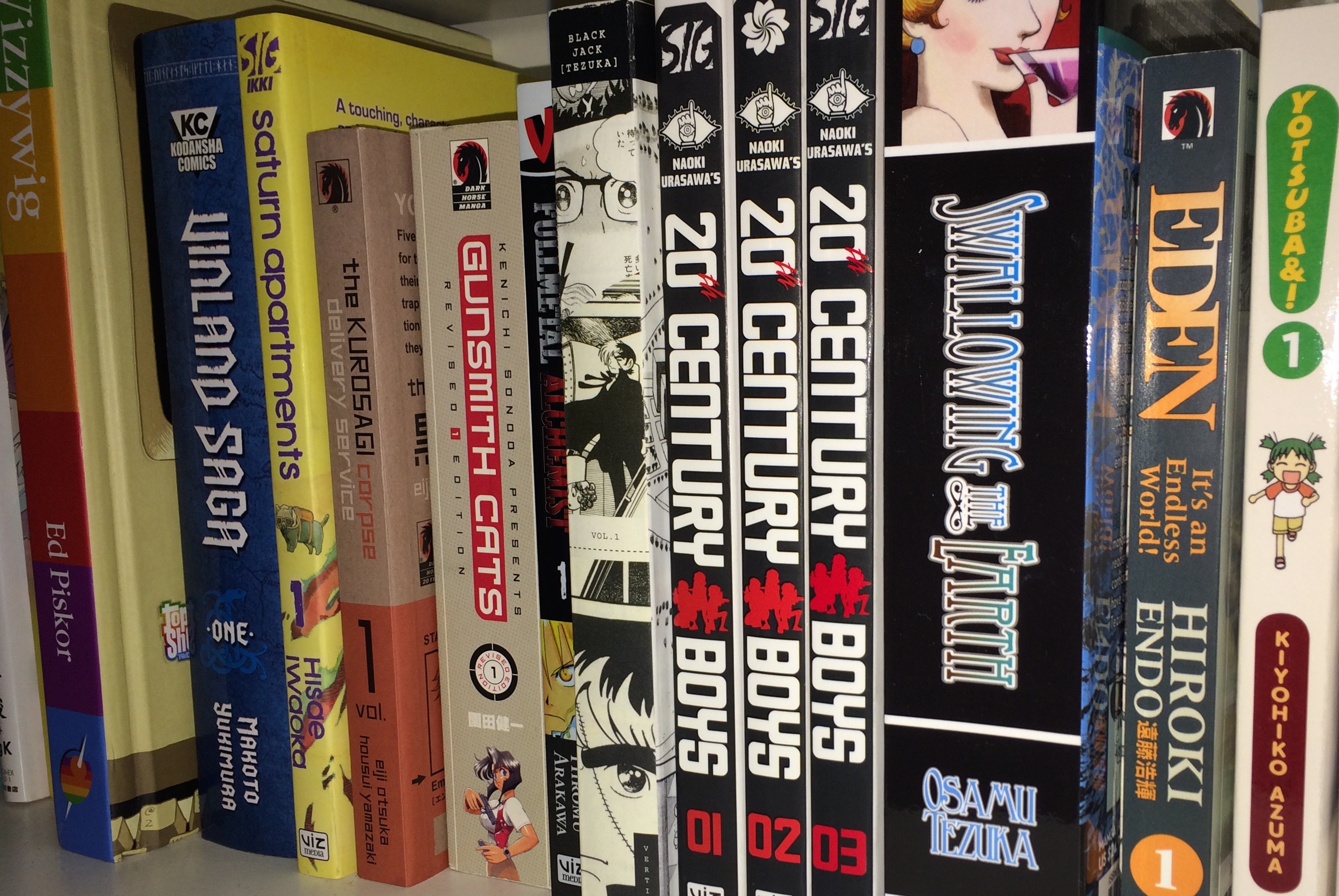 In the wake of the "Milk Wars" crossover Gerard Way's Young Animal imprint goes through a familiar rite of passage at DC in this month's solicitations.  That would be the "soft relaunch" as three of its titles are getting new #1 issues and a new miniseries debuts alongside them.  Of the group, Cave Carson Has An Interstellar Eye #1 sounds the most interesting as I liked the first volume of the original series and I'm curious to see what "spelunking inside a black hole" entails.  As for Shade, The Changing Woman #1 and Mother Panic:  Gotham A.D. #1 both look to be relying on greater ties to the series that they were derived from.  The original Shade will be showing up to meet his successor in that title and the Joker is now a balloon-making sad clown in the dystopian future of "Gotham A.D."  We also get Eternity Girl #1 (of 6) from writer Madeline Visaggio and recently minted Eisner award winning artist Sonny Liew about an immortal former superhero and super spy who is suffering from depression and is offered the opportunity to die from her former nemesis.
Assuming that the second volume doesn't disappoint, I'll be picking up the new "Cave Carson" series when it's collected.  Everything else doesn't really sound bad, but, well… *shrugs*  The previous launches from Young Animal started off with strong sales before cratering quickly.  Unless these new titles turn out to be substantially better and buzzier than their predecessors expect history to repeat itself here.
The Curse of Brimstone #1:  The latest in DC's initiative to pair good writers with hot artists in the hope of creating characters and titles that will stick around for more than a year sees Justin Jordan teaming with Philip Tan.  "Brimstone" has a young man making a deal with a devil to save his small town only to be given enough power to possibly destroy it anyway.  One would think that in the DCU of all places there would be enough stories about how demons are real and that you should not, under any circumstances, make deals with them.  Unfortunately it doesn't sound like we're getting anything as interesting as the Jason Blood/Etrigan relationship here.  It's disappointing for Tan because I've liked his art in the past, but it's pretty much par for the course coming from Jordan.
Action Comics #999:  Almost there…
Detective Comics #'s 976-977:  Still a year out.  Anyhow, this begins the curiously titled "Batmen Eternal" arc.  No word on whether or not it's going to last for 52 issues or even 26. *rimshot*  What the solicitation text here does mention is that the team Batman assembled has been shattered and now he has to put it back together.  Starting with Red Robin.  I'm pretty sure he's going to succeed, particularly when the other issue solicited here is said to hang on whether or not Batwoman will join her father and take command of the Colony.  James Tynion's run on this title hasn't been bad, but it has been hamstrung by a heavy reliance on following established superhero conventions.  Which this latest arc looks to continue.
BUG!:  The Adventures of Forager:  I can't remember if this was published under the Young Animal imprint as well, but that doesn't really matter.  This is Michael Allred illustrating and co-writing a revival of an obscure Jack Kirby character as he winds up embroiled in a plot that threatens the Multiverse itself.  Along the way he'll encounter a whole host of otherworldly weirdos, including the dubiously named General Electric.  This could wind up being just a bunch of strangeness for strangeness' sake, except that it'll be really good-looking strangeness for strangeness' sake with Allred providing the art.  I'll still be checking it out, regardless.
Dark Nights:  Metal HC, Dark Nights:  Metal -- The Resistance HC, Dark Nights:  Metal -- The Nightmare Batmen HC:  You know, I was hoping that the "Dark Nights:  Metal" collection was going to contain the two Scott Snyder co-written tie-in issues.  That's not what happened here.  "Batman:  Lost" winds up in "The Resistance," while "The Wild Hunt" can be found in "The Nightmare Batmen."  This would be an extraordinarily disappointing development if it wasn't for the fact that I can just buy those issues digitally and not have to worry about spending an extra $55 to enjoy the entirety of the story.  As for "Metal" itself, I'm absolutely going to pick it up in hardcover -- it'll look great on my shelf next to the rest of Snyder and Greg Capullo's "Batman" collections.  My only gripe is that it's not actually being solicited for March, but advance-solicited for June.  It's going to require some patience on my part to find out how Batman is going to deal with these Nightmare Batmen and just what the hell Daniel, The Sandman, is doing in this story.
Batman vol. 5:  The Rules of Engagement:  I still have yet to be spoiled for Catwoman's response to Batman's marriage proposal at the end of vol. 3.  That being said, the fact that this volume is sporting the almost-too-cute title of "The Rules of Engagement" gives me a pretty good idea as to what her response was.  As does the fact that the solicitation text for this volume mentions that he'll be leaving Gotham City on a quest of redemption and renewal and facing off against members of his family who have issues with the current direction of his life.  I'm betting at least one of them will claim this is all a giant long con by Catwoman to raid the Wayne family coffers.  Any takers?
The DC Universe by Brian K. Vaughan:  The fact that we're getting a collection like this means that Vaughan has ascended to the same rarefied territory occupied by Alan Moore and Neil Gaiman.  Both of those writers have received collections of their miscellaneous work in the DCU and now it's Vaughan's turn.  It's worth pointing out that the writer hasn't worked for DC in quite some time.  Unlike Moore, however, it's not out of any (apparent) animosity as Vaughan has decided to focus his creative energies on titles that he and his fellow co-creators own outright.  While this decision has led to his star burning even brighter in the industry, it also means that we're unlikely to see any more work like the comics collected here in the future.  On a somewhat different note, most of the issues collected here appear to be from his pre-fame days so anyone who picks this up shouldn't go in expecting anything on the level of "Y:  The Last Man" or even his "Swamp Thing" work.
The Kamandi Challenge HC:  This maxiseries featured work from a different writer and artist team on each issue to tell new stories of Jack Kirby's "Last Boy on Earth" in the "Challenge" format.  By that I mean each writer(s) ended each issue in a cliffhanger and left it to the subsequent one(s) to figure out how to resolve it.  It is certainly a way to tell a story, though it's not clear if it was a good way to do it.  There is a truly impressive amount of talent attached to this collection, however:  Bill Willingham, Tom King, Greg Pak, Gail Simone, Neal Adams, Amanda Conner, Carlos D'Anda, Ivan Reis, Steve Rude, Kevin Eastman (doing his first full issue for Marvel or DC, I believe), and more.  I'm not sure if I want to invest $35 in the hardcover to see if this experiment was a success, but maybe when the softcover edition comes around…
Sleeper: Book One:  Where Ed Brubaker and Sean Phillips' venerable and excellent story of a superpowered black ops agent going too far undercover with the criminal organization he's sent to infiltrate is collected in another new edition.  The difference here is that this new softcover edition of the story's first half will also collect the prequel series "Point Blank" together with it for the first time.  Maybe we'll get lucky for when "Book Two" comes along and we'll get the Jim Lee-illustrated "Coup D'Etat" crossover issue collected along with it for the first time.  Well, everyone else will get lucky.  I'm still sentimentally attached to the original editions of the series I still have on my shelves.