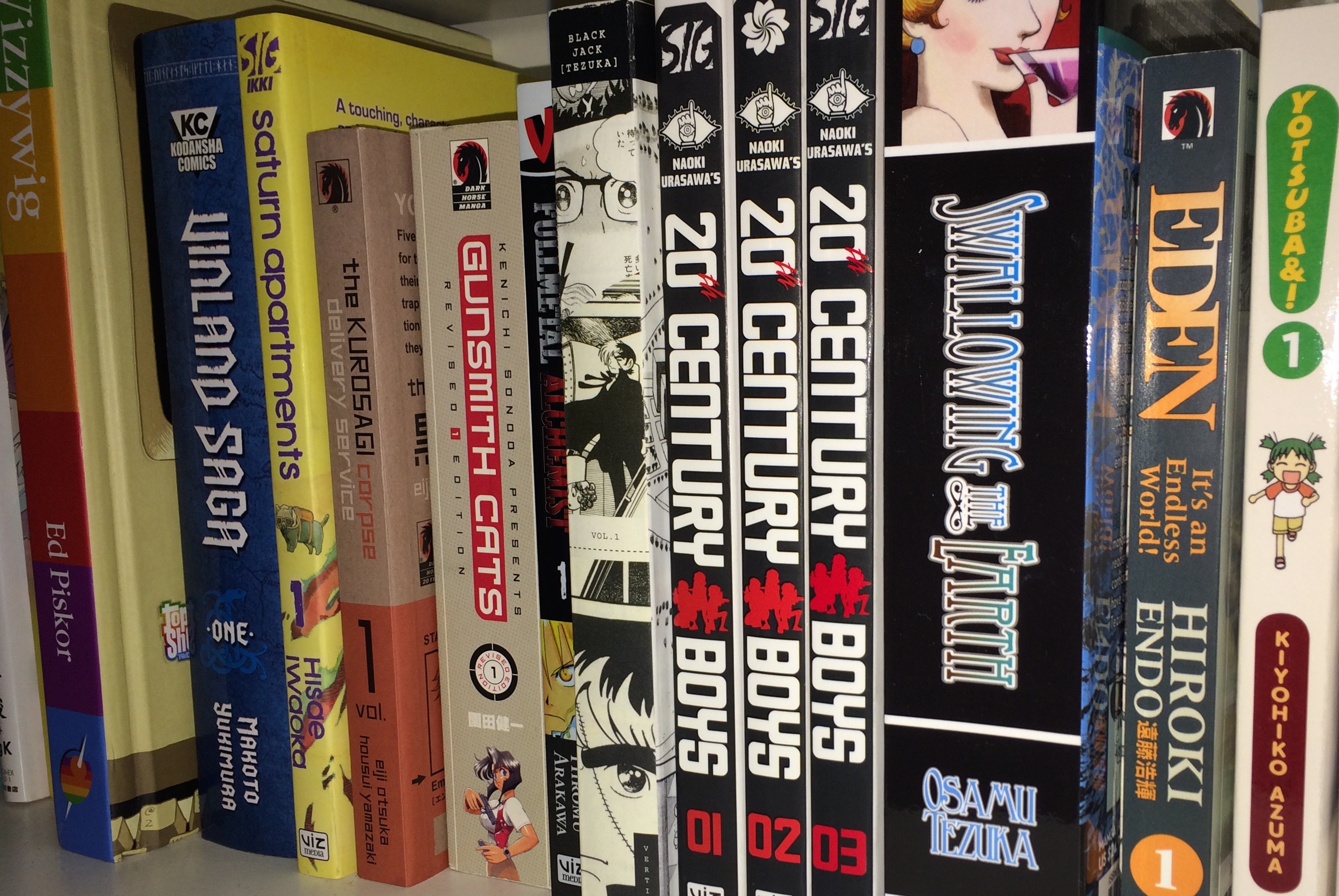 It's been a long, hard, weird road from the start of the "New 52," but come this March several of the surviving titles from that initiative will have hit a significant milestone:  Their 50th issues!  Of the 52 titles that launched, "Batman," "Batman & Robin," "Detective Comics," "Superman," "Action Comics," "Batgirl," "Catwoman," "The Flash," "Green Arrow," "Green Lantern," and "Wonder Woman" will all have reached this mark.  I'd have counted "Justice League" here too, but it's running late with #49 solicited for this month.  This would be even more impressive if at least one of these titles, looking at you "Green Arrow," wasn't rumored to be up for the chop and "Catwoman" and "Aquaman" are currently featuring fill-in creative teams.  As for the fact that of the original 52 titles launched at the start of this initiative, only 25% them hit this particular milestone, that kind of speaks for itself.  Then again, it's not like Marvel is doing much better with their latest "All-New All-Different" relaunch (save for "Deadpool," of course).
Batman #50:  Of all these issues, it's probably not surprising that this one sounds the most interesting given that it has effectively been the company's flagship title since the relaunch.  It also shouldn't surprise anyone that this anniversary issue features Bruce Wayne returning to the role of "Batman" for the climax of the "Superheavy" arc.  If you're surprised by this development, then I'd like to welcome you to superhero comics and those written by Scott Snyder, specifically.  This isn't a bad thing, as Snyder has shown a great facility for finding ways to present the most familiar Bat-tropes in a new and interesting light.  So even if the outcome of this arc is predictable, I'm betting it'll still offer up plenty of entertainment along the way.  Also, this is artist Greg Capullo's final issue before he leaves to go make a ton of money with a Mark Millar-written creator-owned project.  Capullo certainly deserves that kind of paycheck, but I wish he could've chosen to work with a writer who still writes stuff I like to read.
Superman:  The Men of Tomorrow:  I seem to remember writing here a while back that I was thinking about picking up this story from writer Geoff Johns and artist John Romita Jr. when it was solicited in hardcover form.  That was an idea that got lost in the shuffle.  However, now that I see the paperback edition is set to come out in March, I think it makes for a more affordable choice here.  My only reservation is that the story is yet another take on the whole, "Another alien with powers like Superman's shows up on Earth."  Even Snyder had trouble with finding new life to breathe into this story with "Superman Unchained."  Start placing your bets to see if Johns can one-up him here.
Elseworlds:  Batman:  Before the imprint was retired, there were… A LOT of "Elseworlds" stories written involving the Dark Knight.  Some of them are collected here, and if this volume sells well then expect more to follow.  As for what this volume entails, I'm actually not familiar with most of these, though it doesn't take a genius to figure out that between the cover and with a title like "In Darkest Night," one of these involves what would happen if Bruce Wayne wound up becoming Green Lantern.
Kingdom Come 20th Anniversary Deluxe Edition HC:  It's hard to believe that at the time this was written, Mark Waid was one of DC's biggest writers.  He brought a sense of tradition and fun, but didn't forget the drama, to all of the titles he wrote for the publisher with many regarding this series as his masterpiece.  The writer seemed like a perfect fit for the publisher, a feeling that was only reinforced when his six-issue stint as writer of "X-Men" in the 90's went down in flames.  Now, I'm not sure if ALL of his bridges are burned with DC, but Waid is now coming off a phenomenally successful run on "Daredevil" and taking the reins of "Avengers" over at Marvel.  Maybe in another 20 years he'll be back at DC?
DC Comics/Dark Horse:  Aliens:  I'm honestly not sure if this collects all of the crossovers with the title creatures from the "Alien" film franchise since the solicitation text only mentions the two "Batman" miniseries and the Warren Ellis-written "Wild C.A.T.S./Aliens" one-shot.  However, there was also a "Superman/Aliens" miniseries that came out back in the 90's that had the Man of Steel dealing with a menace that could only be stopped by killing it.  I remember liking it, but my memory may be playing tricks on me 20 years after reading it.  That said, I do still have the first "Batman/Aliens" two-part miniseries featuring art from Bernie Wrightson, and aside from great art, it put the title characters together in a logical and suspenseful way.
The Flash by Morrison and Millar:  Back before the former destroyed the latter's faith in humanity, they worked together as co-writers on a number of projects.  Including filling in for Mark Waid for year on "The Flash."  While I'm fairly certain that the dialogue in this collection has aged terribly, I'm still tempted to pick it up since working with Morrison and within the confines of the DC Universe likely blunted Millar's worst instincts as a storyteller.  Hrm, that's probably not the best reason to consider picking this up.  Probably best to wait and see if there's anything more essential or interesting that comes out in the same week.
Suicide Squad vol. 3:  Rogues:  I know I said I've been looking forward to seeing DC get around to reprinting this series, but the second volume really gets bogged down by crossovers.  First with the forgettable "Millenium" event, then a one-shot featuring the pre-Grant Morrison "Doom Patrol" and then with the Giffen/DeMatteis-era Justice League.  Between all that is the famous issue where Batman breaks into Belle Reeve and is faced down by Amanda Waller, a two-parter featuring Vixen and Arsenal where the team goes to take out a South American druglord, and the "Nightshade Odyssey" where we find out the title character's origins and the twisted story of her family and home.  Oh, and they meet up with Shade the Changing Man before Peter Milligan started writing him.  There's some good stuff in that second volume, but it is VERY uneven.  I'm more optimistic about this volume as no crossovers are mentioned.  So, fingers crossed that vol. 3 lives up to the good times from vol. 1.