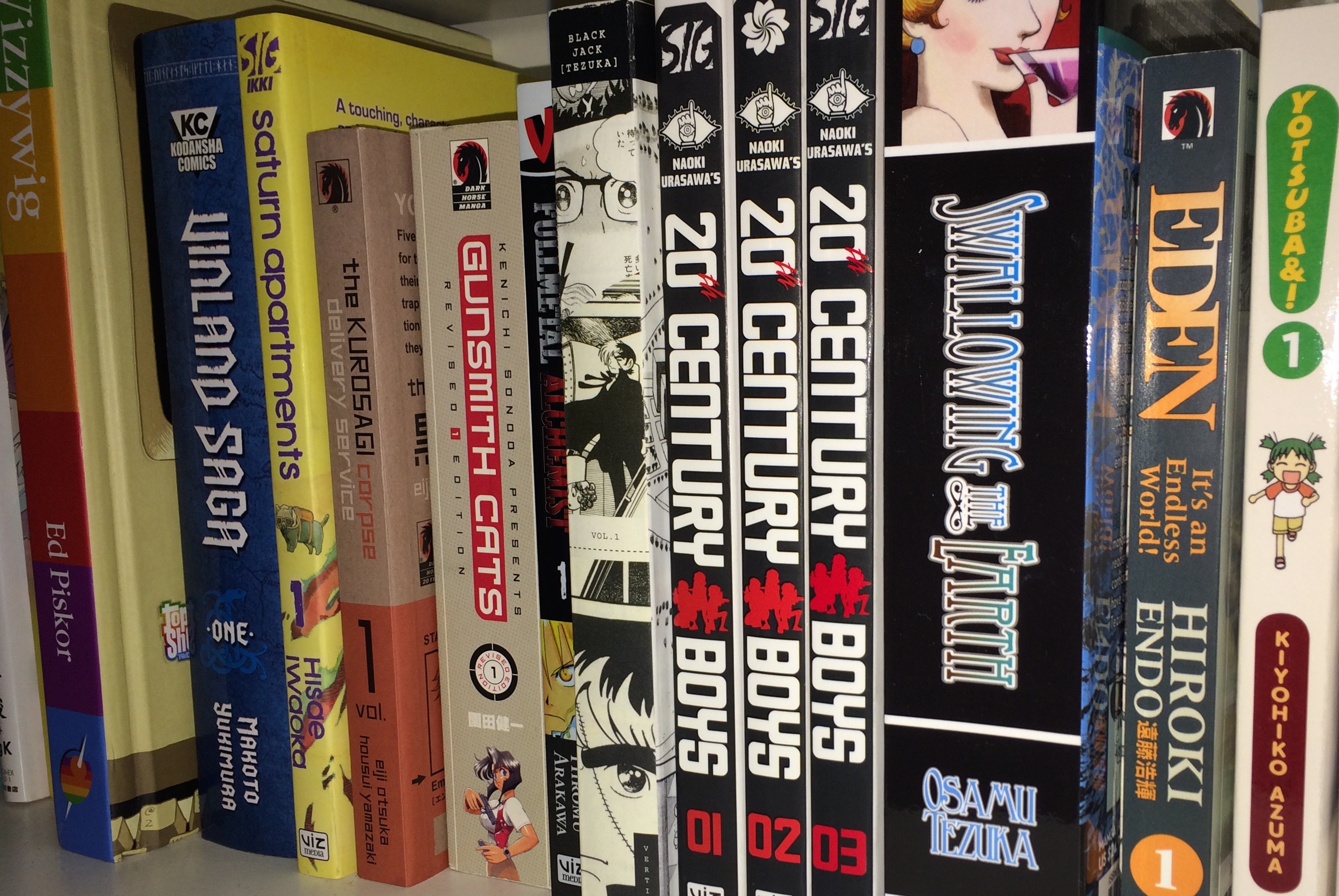 Above-the-Board Recommendation
Octopath Traveller:  The Complete Guide
Yes, I know this isn't a comic.  It doesn't even fully qualify as an artbook as the solicitation text and subtitle reveal that it's also part strategy guide as well.  So what's it doing here?  For one, it's an extraordinarily slow September in these solicitations as Dark Horse restructures its publishing schedule.  Some of the titles that have had collected editions featured in previous solicitations, like "X-Ray Robot" and "BANG!" are now seeing their single issues being resolicited here.  
Another reason is that if Dark Horse is going to keep putting out Nintendo-related art/guidebooks, then there's one that I'd really like them to publish:  XenobladeX:  The Secret File -- Art of Mira.  I've got the Japanese edition of this artbook for "Xenoblade Chronicles X" and it has a lot of pretty pictures in it.  Most of them are accompanied by text that I can't read.  The fact that this "Xenoblade" game was published on the Wii U means that an English release for this artbook will have a limited audience, at best.  However, if the other fans of this game feel as strongly about the game as I do, then every member of that audience would likely be willing to pay a premium for a proper English translation of this volume.
Cyberpunk 2077:  Trauma Team #1 (of 4):  It's clear that the original plan for this tie-in to the upcoming game was for both to debut in the same month.  Then CD Projekt Red announced that "Cyberpunk 2077" was going to be delayed until November.  Which means it'll arrive alongside issue #3 now.  It's not necessarily a bad thing, as excitement for the game will still be running at a fever pitch when this issue hits.  The story is set to focus on an EMT working for one of the in-game corporations, and will be brought to you by writer Cullen Bunn and artist Miguel Valderrama.
Bill & Ted Are Doomed #1 (of 4):  It's still hard to believe that we're getting a new "Bill & Ted" movie in the Year of Our Lord 2020.  Harder still is the fact that it might actually be good.  I mean, Keanu Reeves didn't need to reprise his co-starring role as Ted Theodore Logan, but he's doing it anyway.  Also making an unexpected return to the franchise:  Evan Dorkin.  He wrote the original "Bill & Ted" comics back in the 90's and he's back for this prequel miniseries that sees the Wyld Stallyns down on their luck, both personally and professionally.  Their solution?  A WORLD TOUR to spread the good word of rock all over the world.  Which I'm sure will go over well and not end in a giant trash fire that sees the dunderheaded duo trying to travel to the future to steal the song that will change everything from themselves.
Blackwood vol. 1:  If "Bill & Ted" isn't up your alley, Dorkin has another series getting its first collection in these solicitations.  "Blackwood" is the name of the college that students can enroll in to train their supernatural gifts.  Expect to see things like an undead dean's curse, a two-headed mummy chimp, and an ancient evil that's going to force our unlikely protagonists to cram their studies as if all reality depends on it.  This volume is illustrated by Veronica Fish, and features pinups from the likes of Becky Cloonan, Tyler Crook, and Declan Shalvey.  I'm mostly familiar with Dorkin from his caustically humorous work on titles like "Milk & Cheese" and "Eltingville," so I'm curious to see what he's like when he's trying to tell a story that isn't seething with rage.
The Neil Gaiman Library vol. 2:  Featuring "The Facts in the Case of the Departure of Miss Finch," "Likely Stories," "Harlequin Valentine," and "Troll Bridge."  Yes, the best of the Library was in vol. 1.  The selections for vol. 2 show that the B-list of Gaiman adaptations from Dark Horse is still quite strong and worth reading.